I love summertime… and I LOVE fresh corn on the cob! A giant piece of fresh corn is one of my favorite foods of summer. This recipe for Fresh Corn Sauté with Red Pepper and Onions is absolutely, lip-smackin' delicious. And did I mention how SIMPLE this is to make? And how LOW IN CALORIES  and DELICIOUS it is, also? (ding, ding… we have a WINNER!)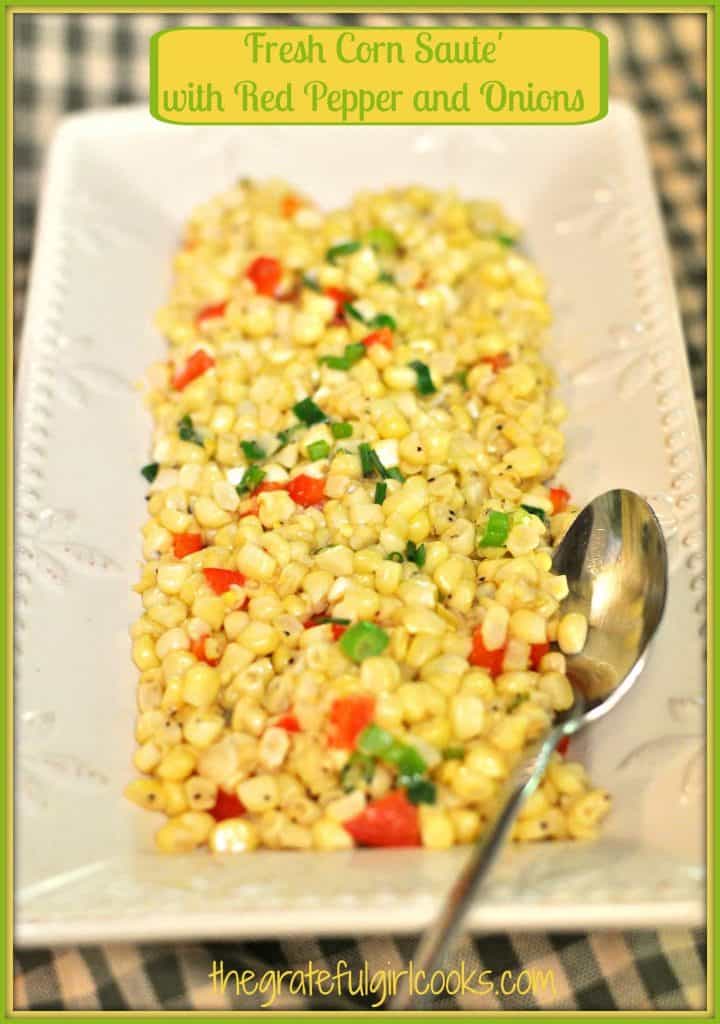 This is a fantastic summer side dish! It only took me about ten minutes to prepare, from start to finish! I found the recipe in this month's issue of Cooking Light Magazine, and knew I wanted to try it! Sure am glad I did… it only takes a few (fresh) ingredients, serves 4, and takes about 10 minutes to prepare. How awesome is that?  It's kind of ironic that I am sharing so many photos of such a quick, easy dish, but hey… it's a colorful dish, and I didn't want to be selfish and NOT share… so here goes!
Cut the kernels off of 2 large ears of fresh corn, then chop green onions, and dice red peppers. Only takes a couple minutes. (see how easy so far?)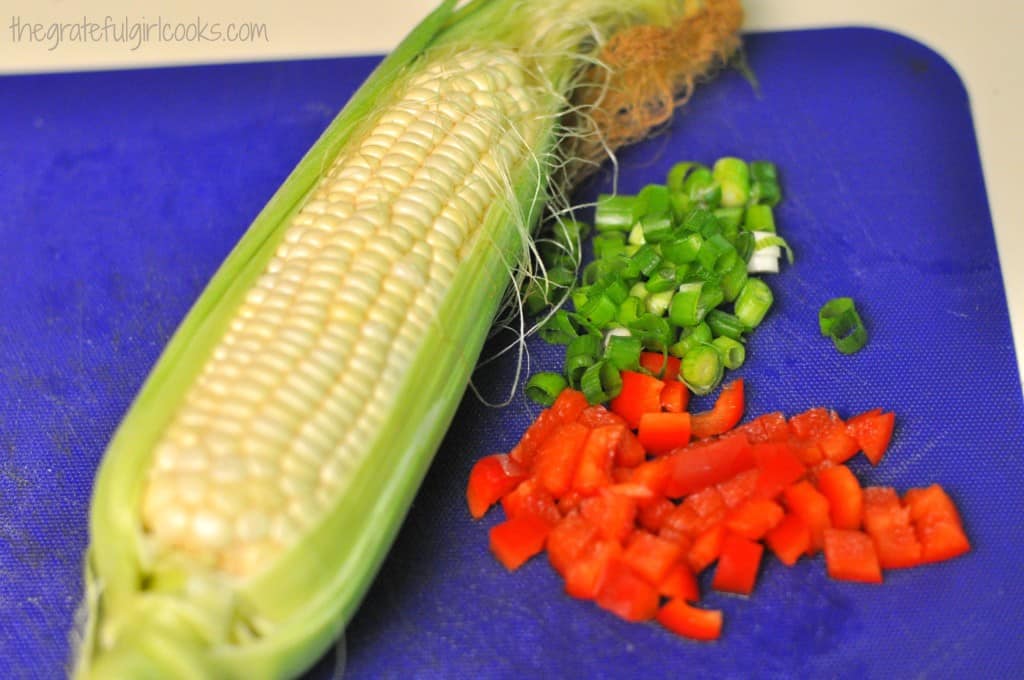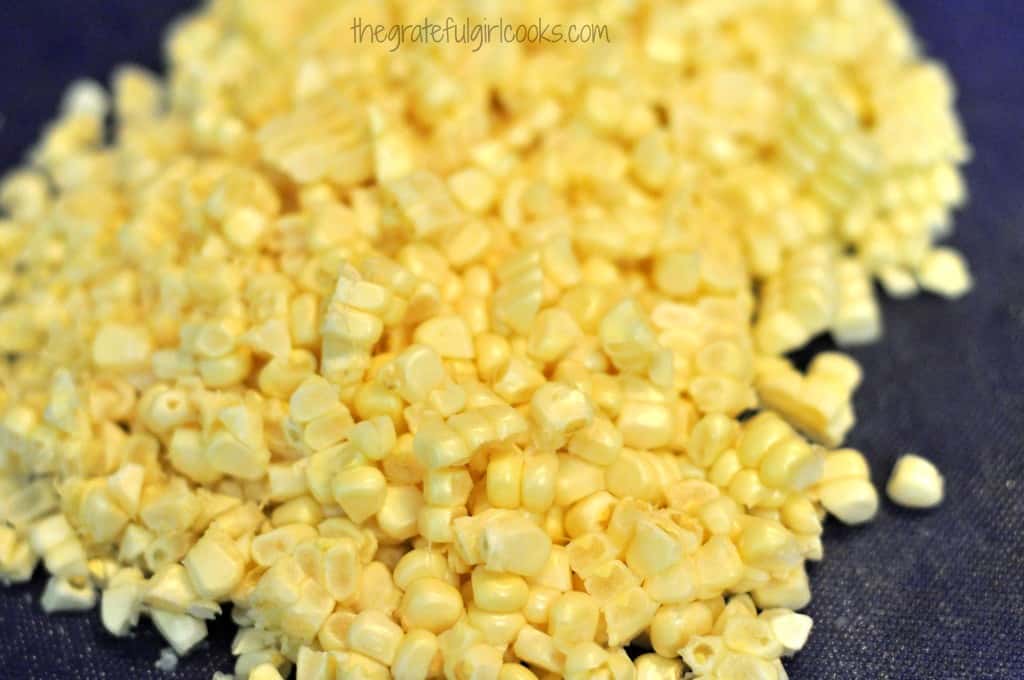 Melt a bit of butter in a large skillet. No brainer, right?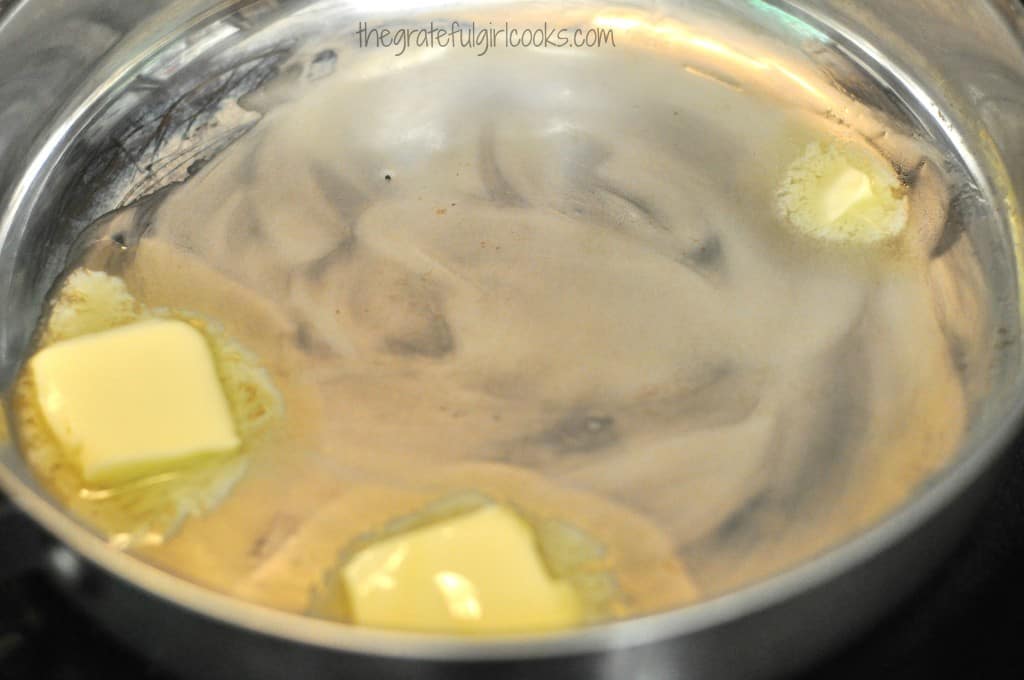 Add the fresh corn kernels to the skillet. Sauté corn for 2 minutes on medium-high heat.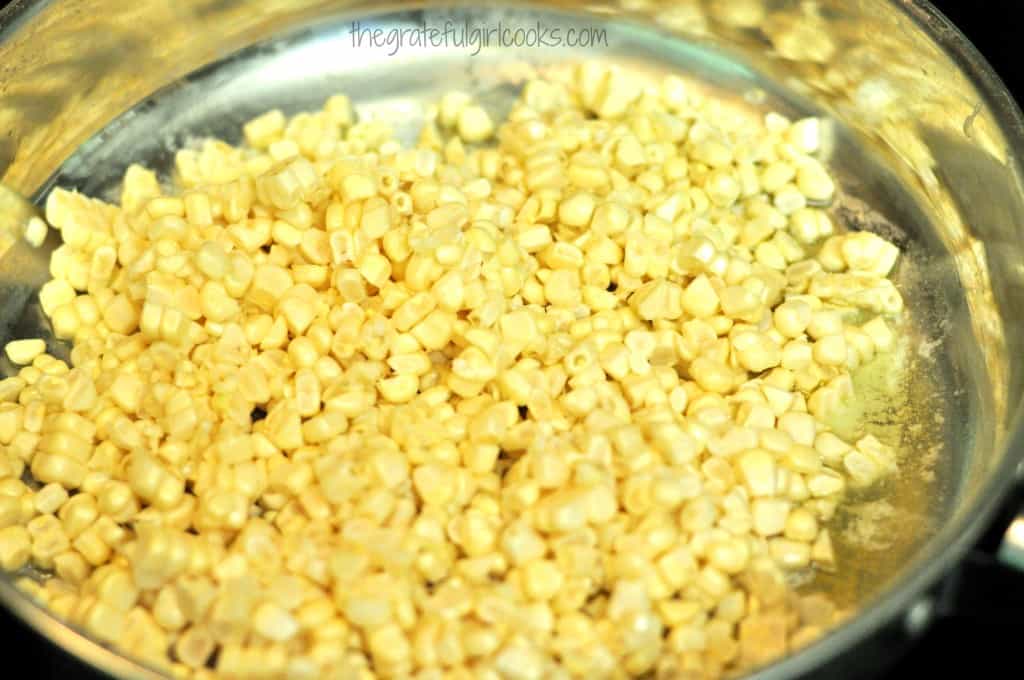 Add the chopped green onions and the diced red peppers. Whew… so hard. Are you sweating yet?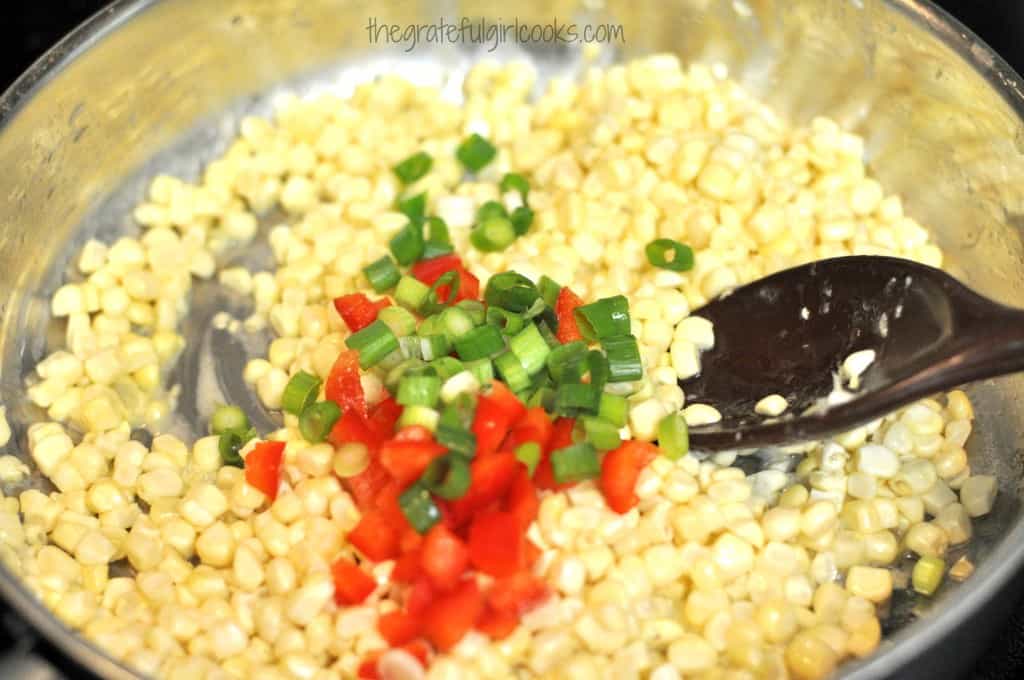 Add salt and pepper; stir to combine.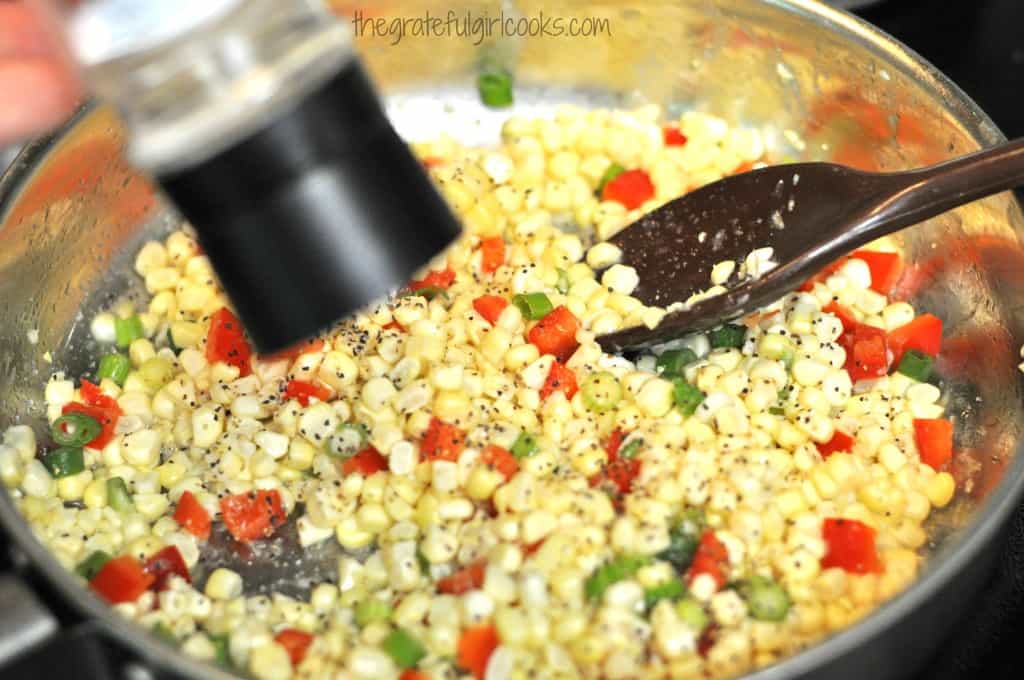 Sauté for 2 more minutes, or until the corn is crisp-tender. Hope you're not too tired at this point (insert sarcastic grin).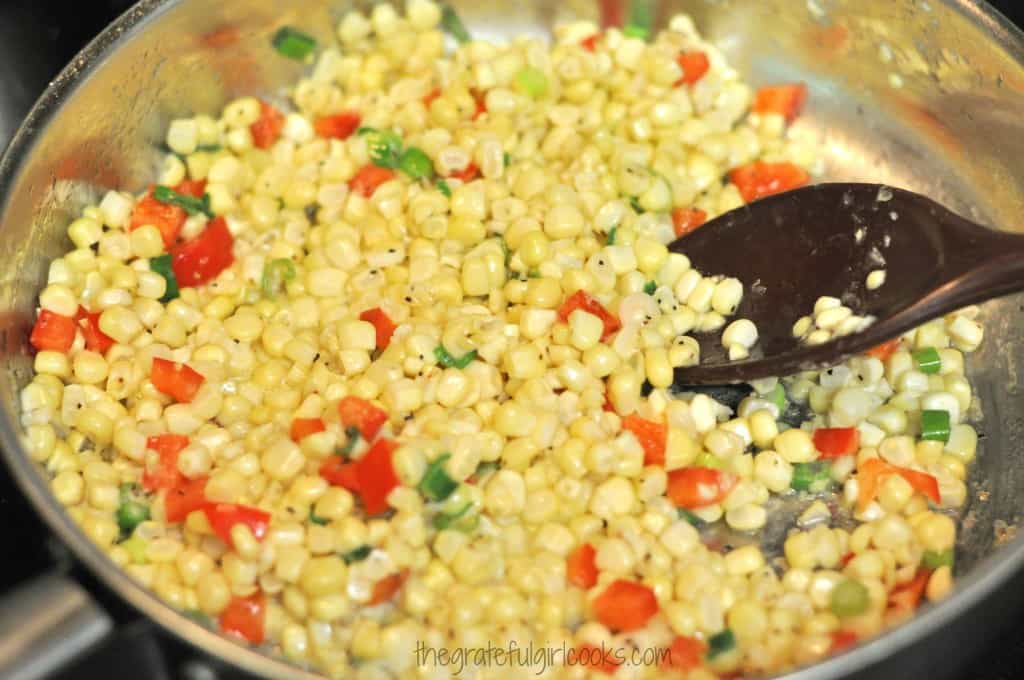 Remove corn from skillet onto serving plate. Look at how gorgeous those colors are!!!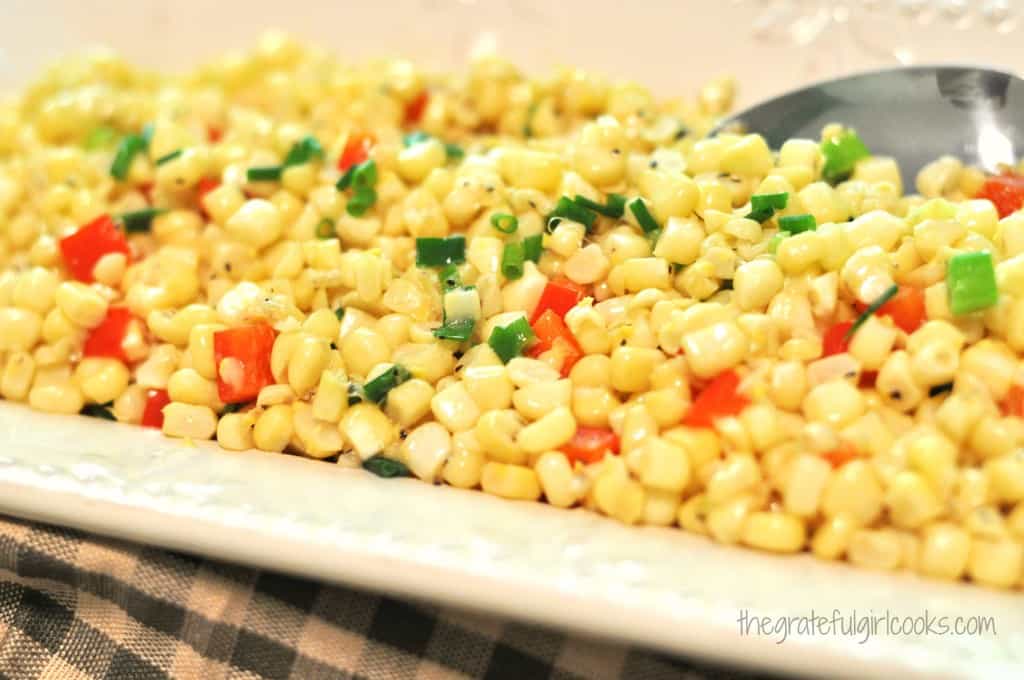 Serve this dish hot… and enjoy the work of your hands. The recipe makes 4 servings (1/2 cup per serving). This summer side dish is delicious, crispy, and full of summer goodness! YUM!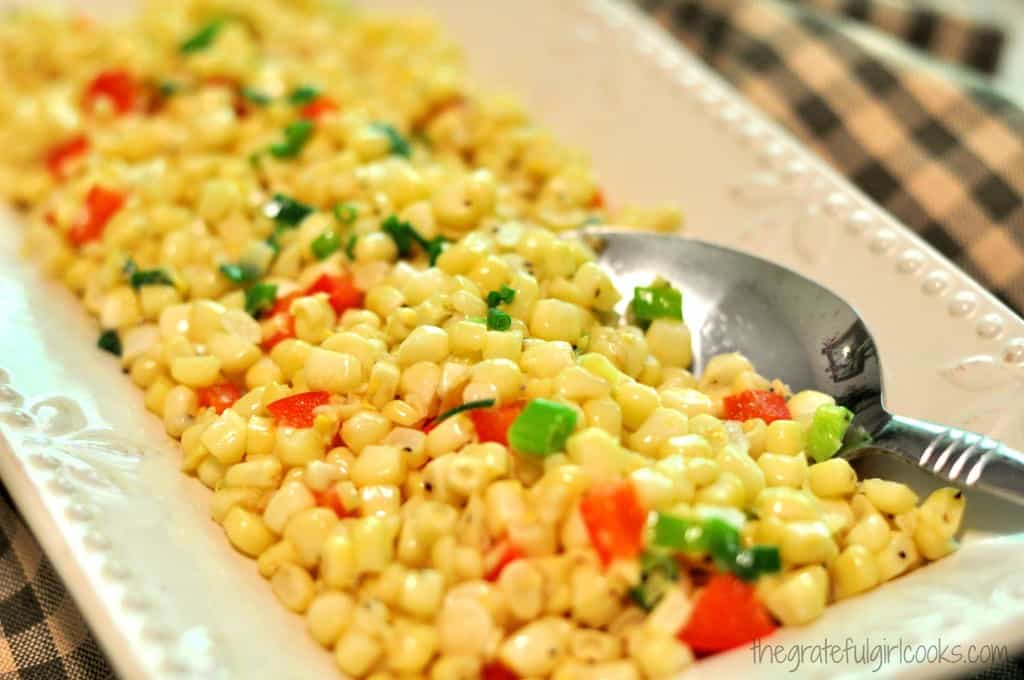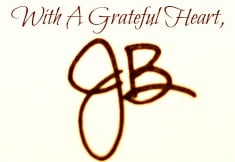 Recipe source: Cooking Light Magazine, August 2015 issue, page 42.

Save
Save