What do ya get when you morph the best of two breakfast casseroles into one dish? This delicious "all-in-one" Ham and Cheese Breakfast Soufflé that will get your morning started out just right.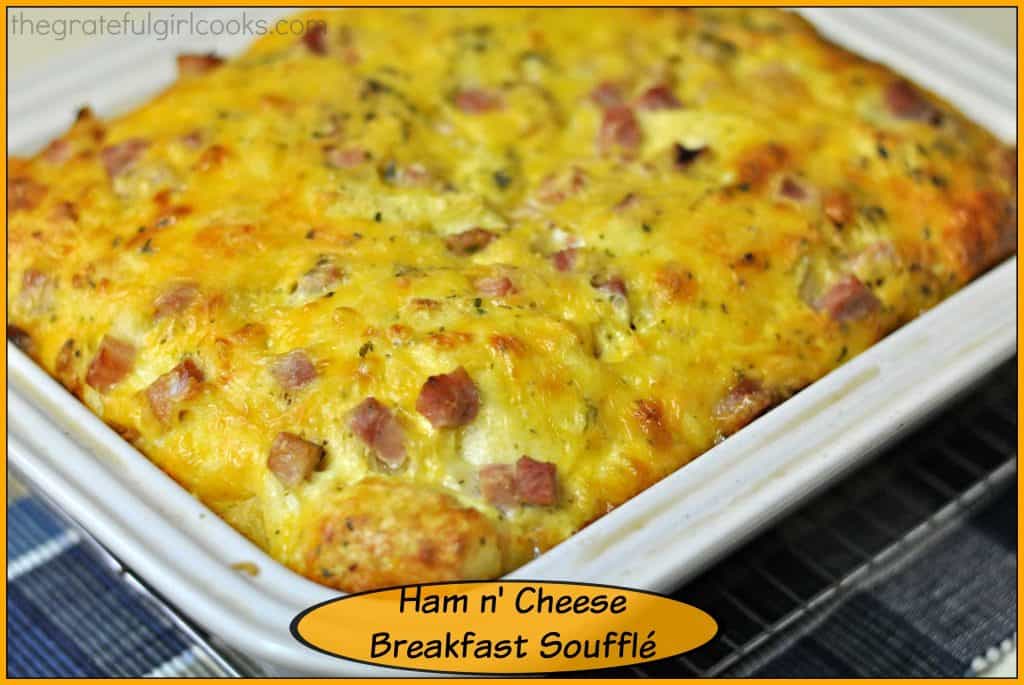 A few days ago, one of my friends asked me if I had a good "breakfast casserole" that would feed quite a few people. She needed a recipe for a brunch she was going to be attending this coming weekend. I told her I did, and immediately thought of this recipe! It serves 12, is super easy to make, plus it is always a hit at a brunch or potluck. So here ya go, Sherry. This one is for YOU!
When I got married, I was given a recipe for a Cheese Soufflé from two friends. I've made that recipe many times over the past 37 years. I ended up blending that original recipe with parts of another recipe (source unknown), and came up with this delicious breakfast dish years ago. It really is an all-in-one breakfast dish, because it contains eggs, bread, milk, cheese, and ham. This dish takes only a few minutes of prep to get ready;  it chills in the fridge overnight, then is baked for one hour. That's it! Easy… and delicious! The mixture puffs up during the cooking process, which is why it is has the word "soufflé" in the title.  From Wikipedia: "The word soufflé is the past participle of the French verb souffler which means "to blow up" or more loosely "puff up"". And there you have it!
Hope you will give this recipe a try. The leftovers are easily reheated, so this one can go the distance. I think you will enjoy it!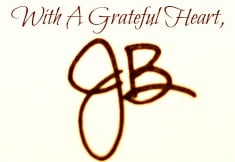 Original Recipe adapted from: Dee Gustafson and Faye Johnson

Save
Save
Save