Last evening I tried a new chicken recipe… for ALL IN ONE PAN Honey Garlic Chicken And Veggies. Chicken, Honey/Garlic/Dijon Sauce, Red Potatoes and Broccoli all bake together for this meal.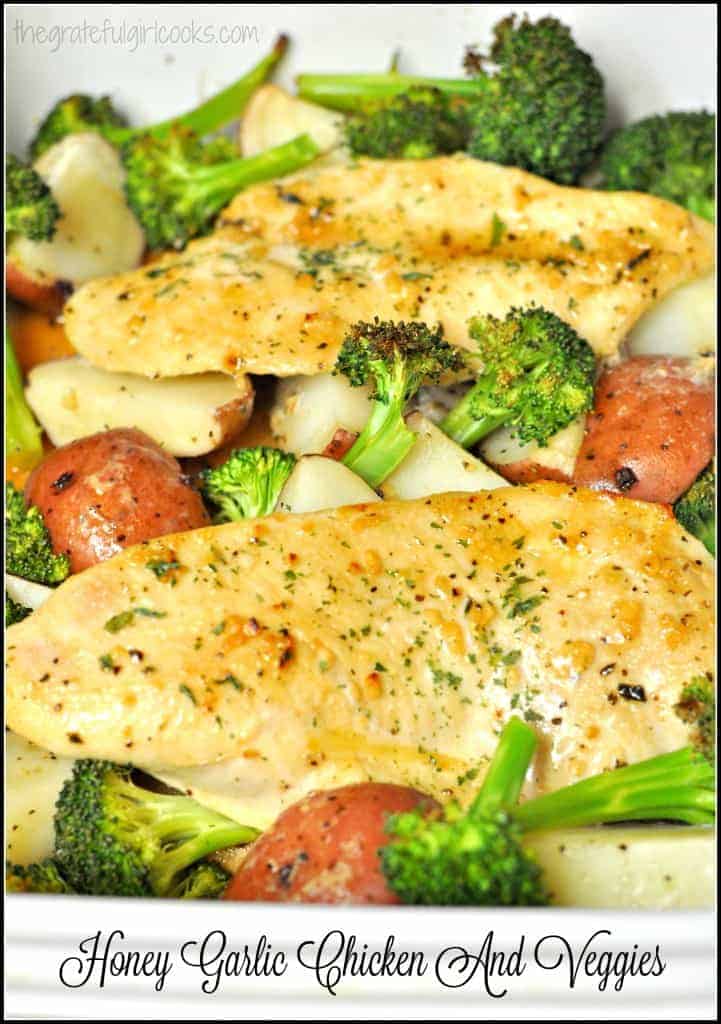 The recipe was very simple to prepare, and the cleanup was a breeze, because the chicken, baby red potatoes and broccoli are all cooked in the same baking dish. Hooray for one dish meals! On top of that, the final results tasted GOOD. The chicken is coated in a honey, garlic, brown sugar and Dijon sauce, which imparts great flavor to the chicken, and then it is baked with baby red potatoes and broccoli florets… yum!
Here's how easy it is to make this all in one chicken dinner:
The sauce is made first by combining olive oil, melted butter, honey, brown sugar, Dijon mustard, garlic, and spices. EASY.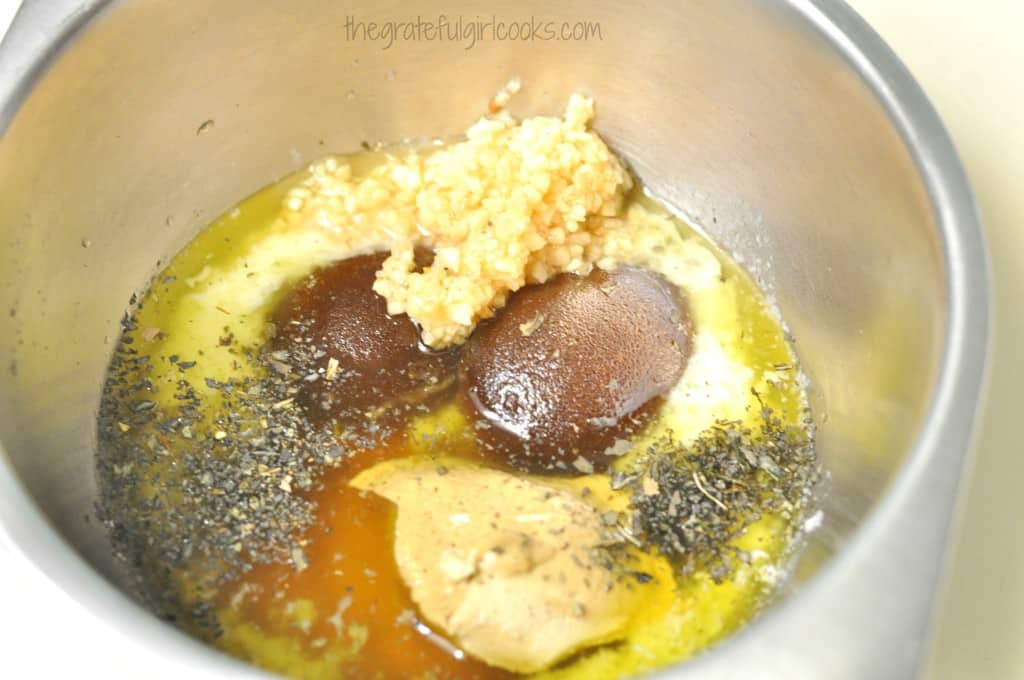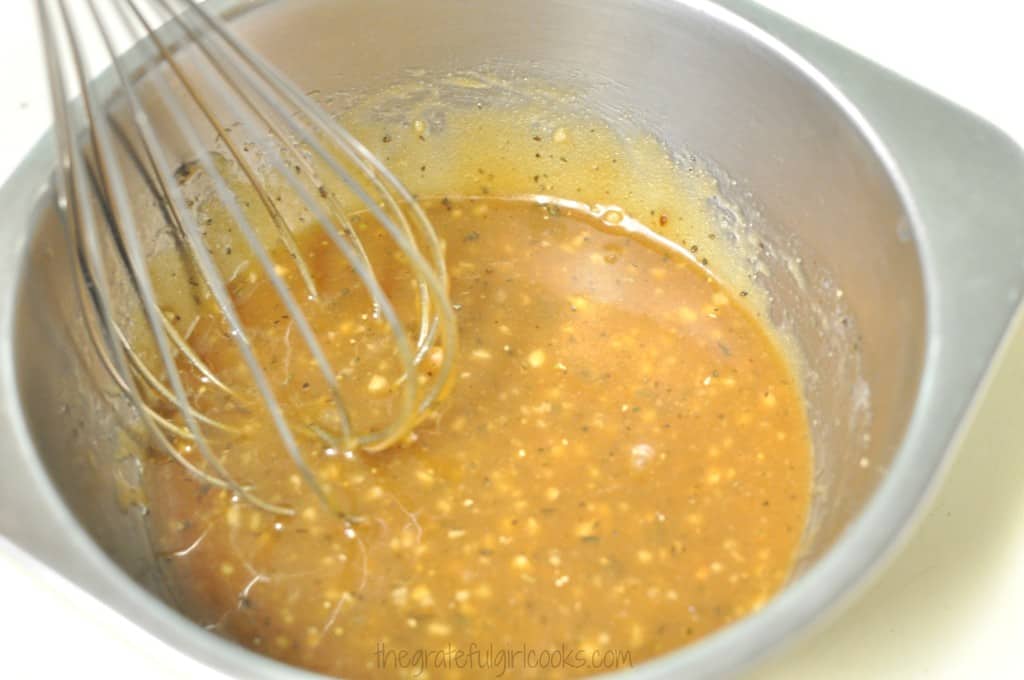 Spray a baking dish lightly, then place cut up baby red potatoes in the pan in a single layer. Drizzle the potatoes with olive oil, and season with salt and pepper. **Please note: this recipe makes 4 servings… my pictures only reflect amount of chicken, potatoes and broccoli used for 2 servings.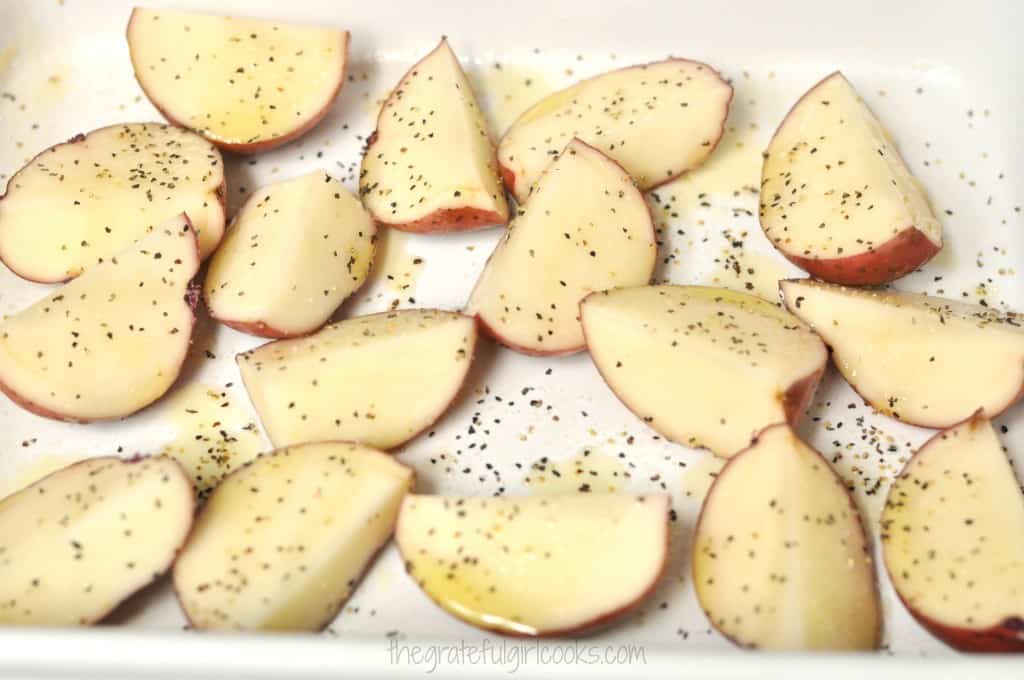 Brush the sauce onto both sides of the chicken, then place the chicken breasts on top of the potatoes. Add more sauce to the top of the chicken breasts. I also sprinkled the chicken with additional salt.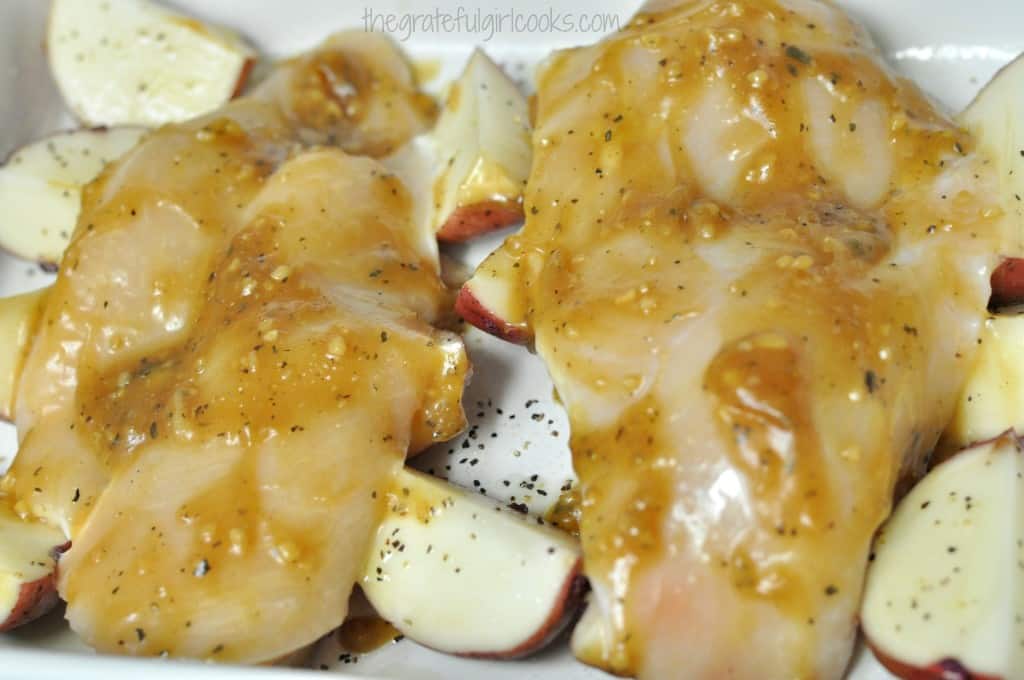 Bake the chicken and potatoes in a 400 degree (preheated) oven for 25-30 minutes (mine took 30 minutes), or until completely cooked through (internal temp. of 165 degrees F). About 10 minutes before the chicken is finished baking, put the broccoli into the pan (nestle it in), and continue baking. When chicken (and potatoes) are fully cooked through, place the pan under the broiler (in the middle of oven) for 2-3 minutes. The broiling will help to caramelize the tops of the chicken breasts and will slightly char the broccoli.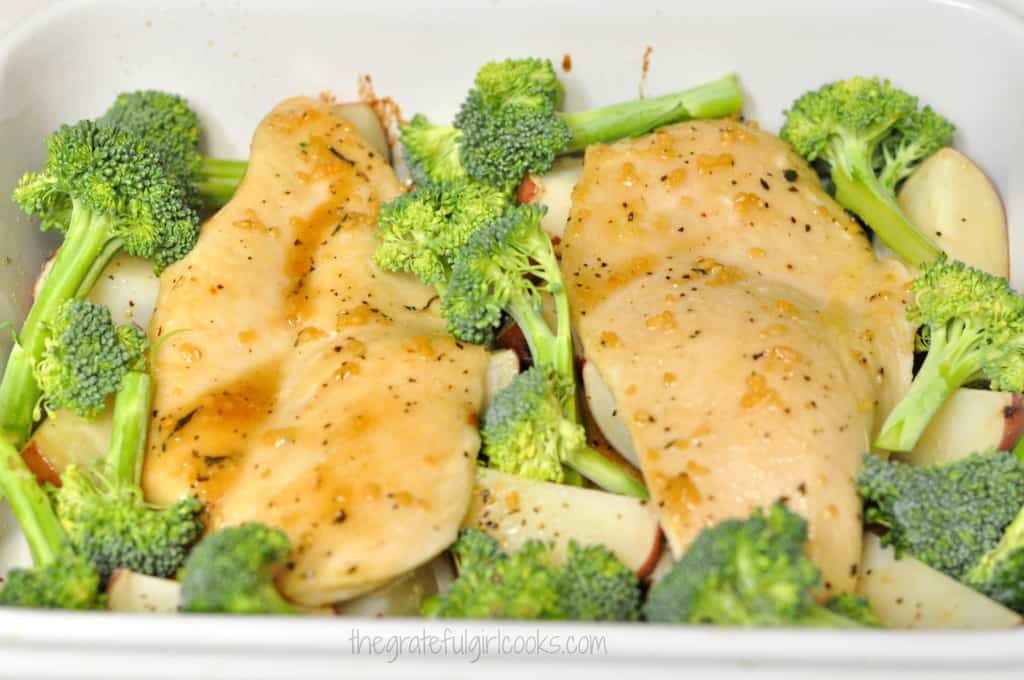 When done, spoon some of the sauce left in the pan over the top of the chicken.  Garnish chicken with chopped or dried parsley (if desired), dish up the potatoes and broccoli… and serve! Enjoy your one pan chicken dinner (and the easy cleanup!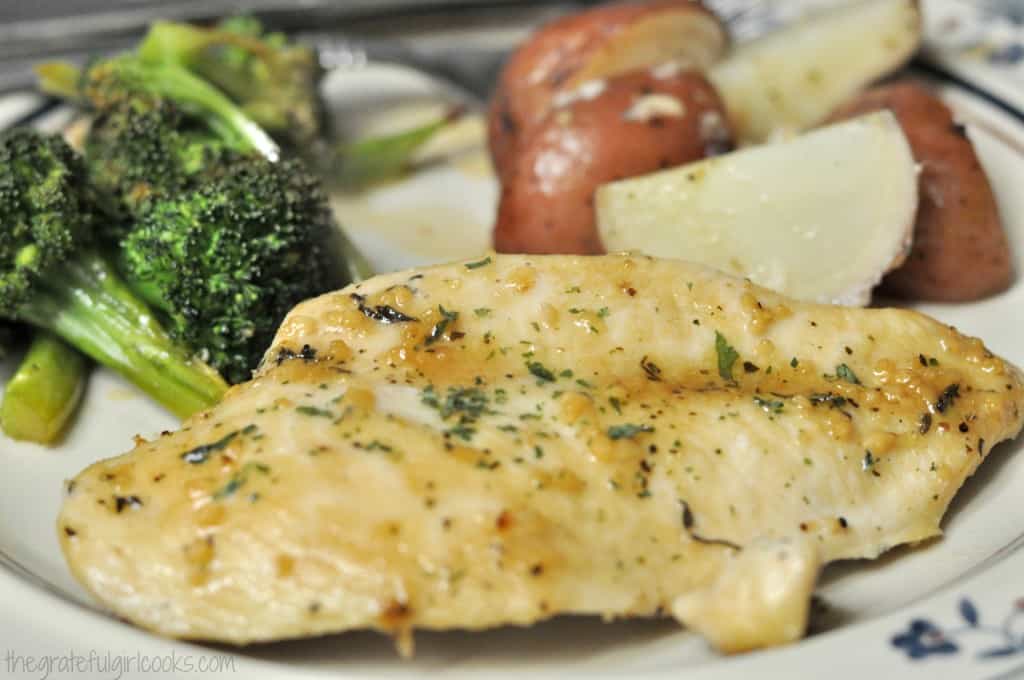 Have a fantastic day, friends. May God bless and keep you throughout this day.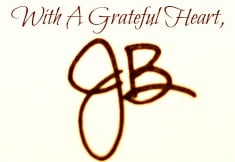 Recipe Source: http://damndelicious.net/2015/06/27/one-pan-honey-garlic-chicken-and-veggies/

Save
Save