Want to try a fantastic, delicious, healthy and EASY seafood meal? Then look no further. This Mahi Mahi with Corn & Avocado Salsa is the dinner for YOU. Seriously wonderful.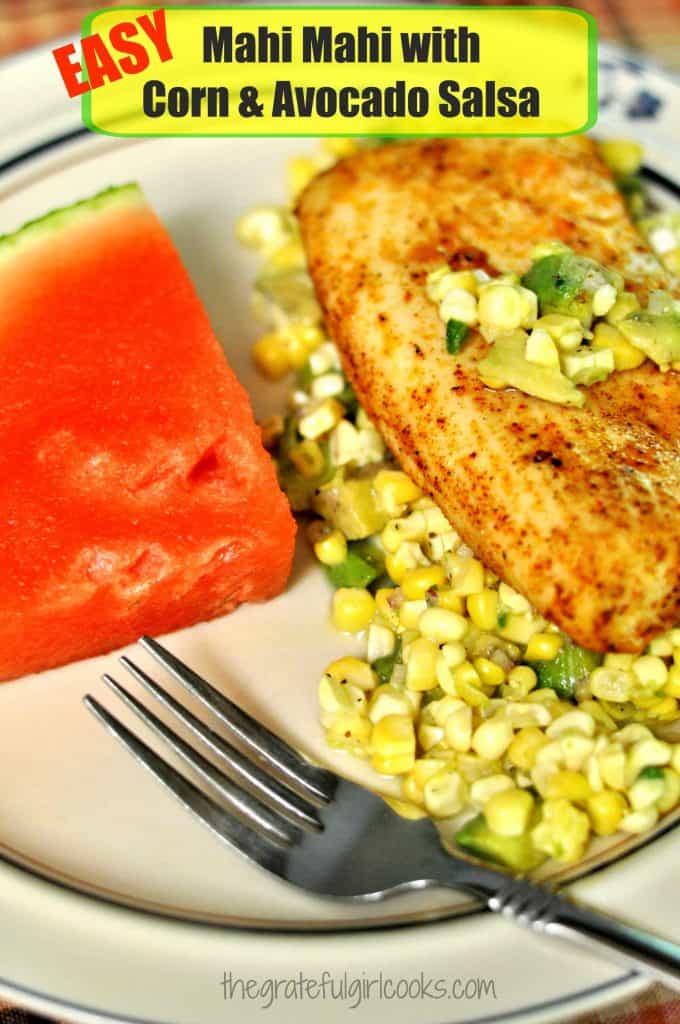 I made this delicious dish for my husband and I the other night for dinner. We both LOVED it! I used frozen mahi mahi fillets that we purchased in a large bag at Costco, then thawed the pieces we needed to make the recipe. The fish is lightly spiced, and the corn and avocado salsa (that you place the fish on top of when done) is crunchy, creamy and amazing! So quick and easy to prepare, as well!! Winner, winner! This is a perfect meal to serve that's ready in a flash!
The first thing I did was mix up the seasoning for the fish. Took all of about 1 minute. Whew.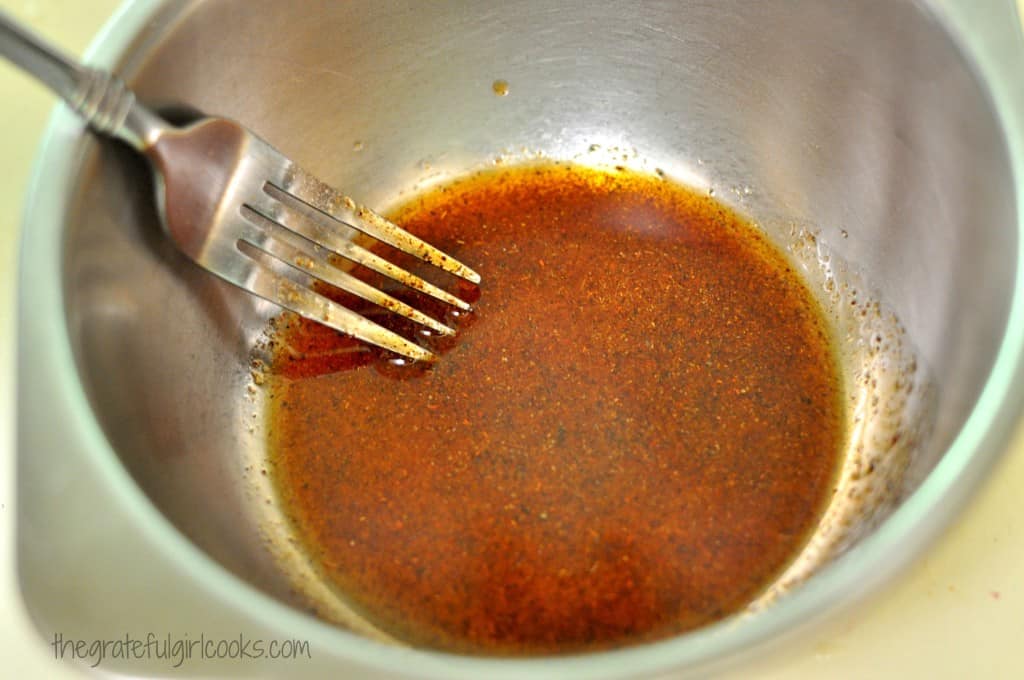 I brushed all sides of the uncooked Mahi Mahi with the seasoning sauce. I lined a baking sheet with aluminum foil (to catch drips), then sprayed a wire oven-safe rack with non-stick spray. I placed the fish on the rack, then put the rack on top of the foil-covered baking sheet and into the oven it went. The mahi mahi was baked at 375 for 18-20 minutes.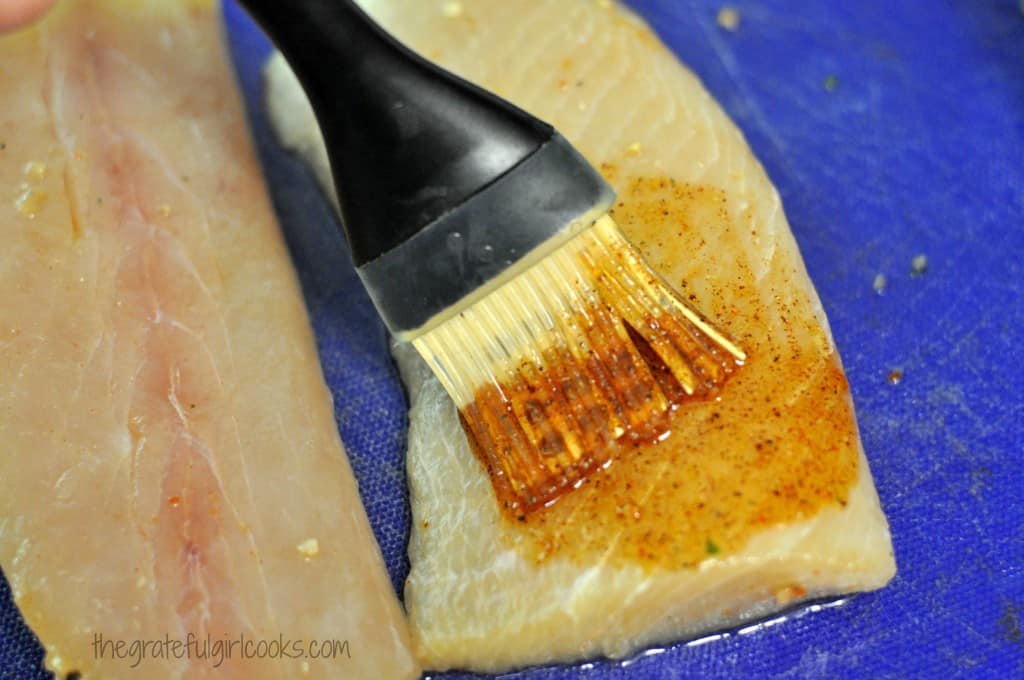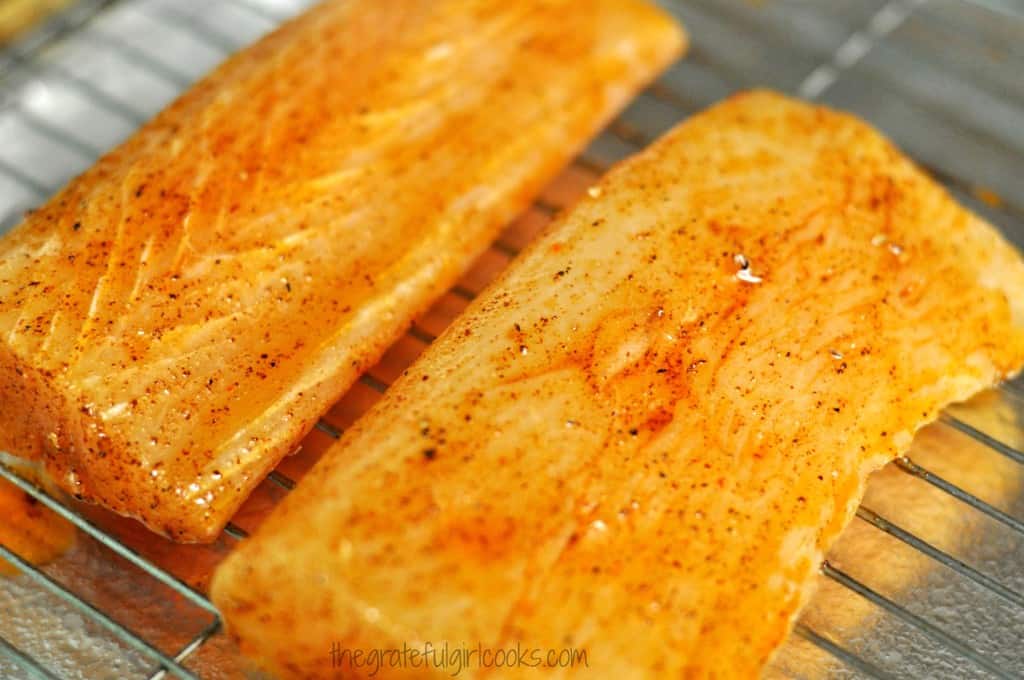 While the fish was baking, I made the corn and avocado salsa in no time at all. Again… EASY.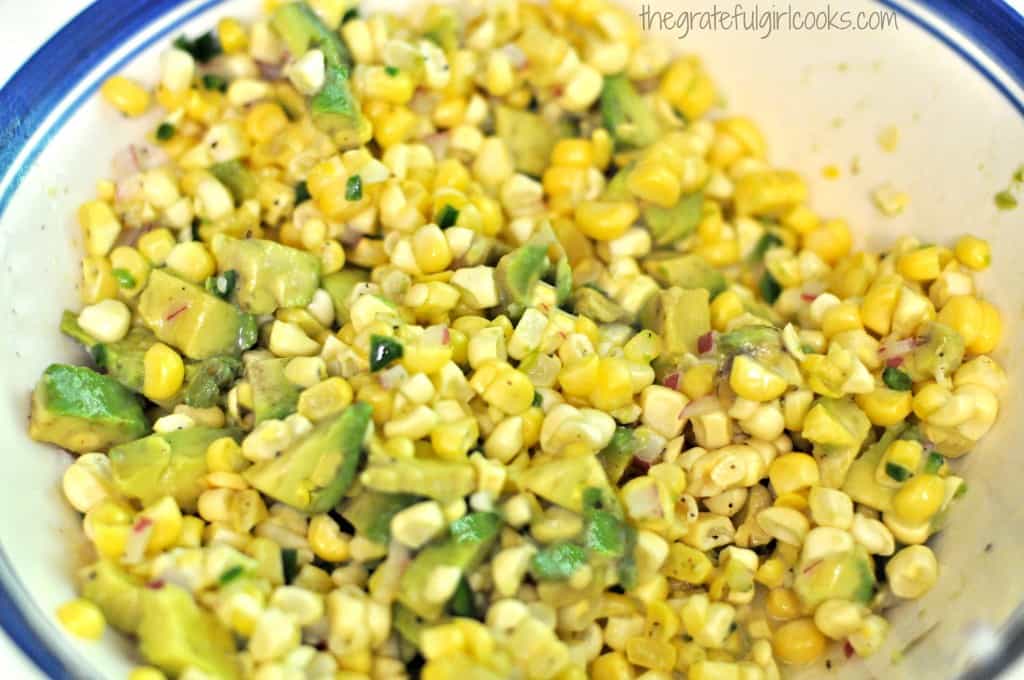 When the Mahi Mahi was done baking, I spooned a bed of the salsa onto our individual dinner plates, then placed the baked Mahi Mahi on top. Voila! Quick AND healthy!!!  Looks good and tastes even better!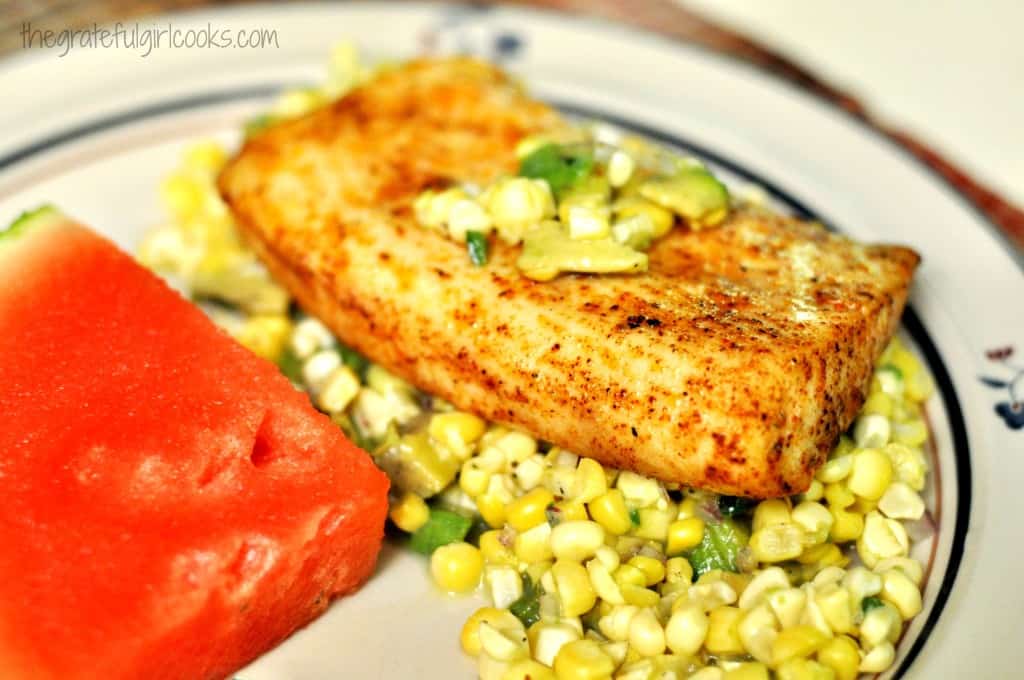 Sure hope you will give this healthy entree a try… I will most DEFINITELY be preparing this again!  Have a fantastic day, friends.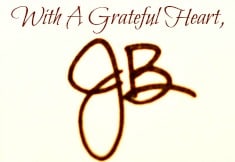 Recipe Source: http://laughingspatula.com/easy-grilled-mahi-with-avocado-and-corn-salsa/

Save
Save