Last year I bought a cookbook called "Hungry Girl To the Max!" – The Ultimate Guilt-Free Cookbook", by Lisa Lillien. I found this recipe for Orange Beef Stir Fry in the cookbook and enjoyed giving it a try.
I don't eat very much beef, but this recipe sounded good to me (I'm a sucker for anything with orange in it), and I love the fact that the author has taken steps to cut the fat in a lot of her recipes. The meat marinades until time to cook, so it helps to tenderize it, and allows the wonderful, delicious combination of orange marmalade, soy sauce, ginger and garlic flavors to permeate it!  Add to that some good stir-fried veggies, and you're in for a treat!
The sauce would be great just on the veggies alone, if you don't eat meat…(just sayin' that for all you vegetarians out there!) Or swap out the beef for chicken if you don't like red meat. This is a very versatile recipe- the flavor is in the sauce!
The author's original recipe makes one serving, but I tinkered with it a bit so my husband and I both enjoyed a serving, plus we had a small portion left over. It was a VERY easy recipe to prepare. My suggestion would be to get the beef marinating in the refrigerator early in the day…then the recipe will be a snap to throw together later, for a delicious dinner. Hope you enjoy it!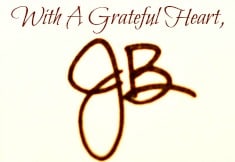 Recipe Adapted from "Hungry Girl To The Max-The Guilt-Free Cookbook, by Lisa Lillien, published 2012.

Save
Save