Today I am sharing a delicious recipe I found online a few years ago for "Orange Meringue Kisses" (from Saveur Magazine). These light meringues with a hint of orange are fantastic!
Do you like to eat meringues? I do. There's something about a "light as air cookie" with a crunchy exterior that I find quite lovely! The original recipe called for sandwiching two of the meringues together with a "glue" of white chocolate, but I decided to let them stand on their own as a single meringue. I fancied them up a bit by dipping the bottoms of the meringue in a semi-sweet chocolate mixture, then decorating with additional semi-sweet chocolate, and finished them with a white chocolate drizzle. Chocolate and orange is a favorite flavor combination of mine, and this pairing proved to be no exception. Delicious!
With only a few very basic ingredients, you, too, can make these delicious orange meringues in no time at all. They are very easy to make… AND the majority of the time needed to make these is just letting them cook slowly in the oven. While they're cooking on a really low temp, you can relax, or work on other projects. How easy is that??? I really hope you will enjoy making AND eating these crunchy orange and chocolate flavored meringues. Remember to keep them in an airtight container, to ensure maximum crispness!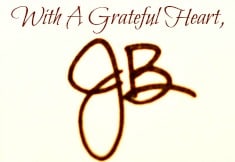 Recipe Adapted From: http://www.saveur.com/article/Recipes/White-Chocolate-and-Orange-Meringues

Save
Save