The taste and smell of freshly baked Pumpkin Bread is one I always enjoy! There is something so absolutely delicious about the spices (it SMELLS and TASTES like FALL) in this bread… that's probably the reason I love it so much!  I'm really glad I don't have to wait for the Fall season just to prepare this delicious pumpkin bread.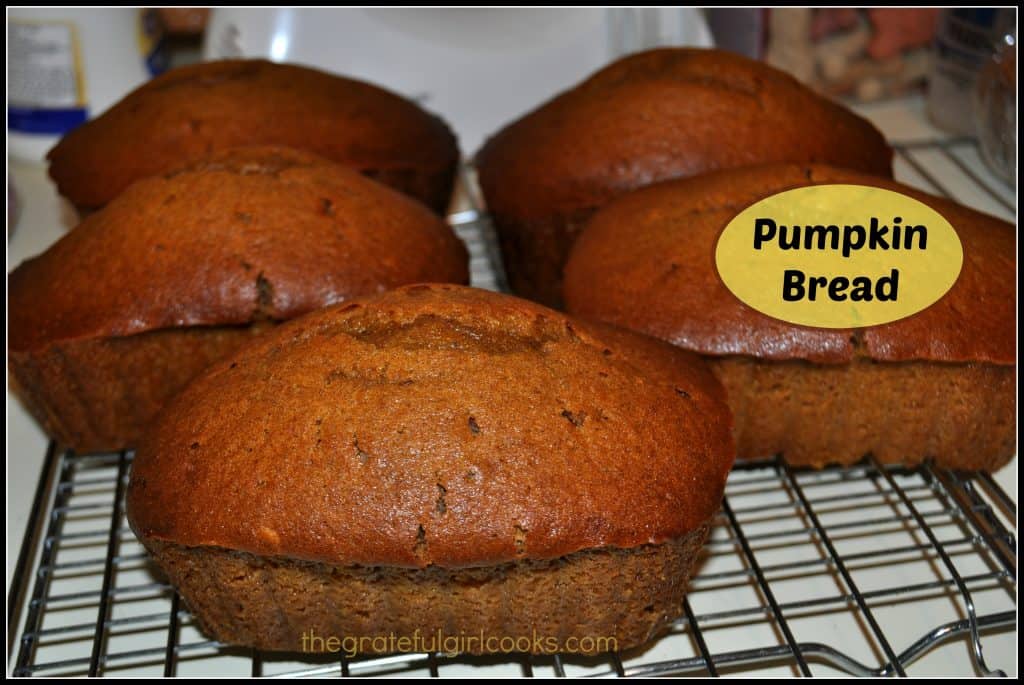 In the Fall, I buy "pie pumpkins" (the cute small ones) and make my own pumpkin puree when the season is over. I love having extra pumpkin in the freezer, just patiently waiting to be used in various recipes throughout the year! You can check out my blog post on How To Make Pumpkin Puree if you're interested.
I think people think of pumpkin bread as something that is most often served in the FALL… when pumpkins seem to be sprouting on every street corner. I make pumpkin bread year-round, because I freeze bags of pureed pumpkins in the late Fall, so I can enjoy cooking with fresh pumpkin any time I want!  We are so blessed as consumers, to be able to walk into practically any grocery store and buy a can of pumpkin at any time of year, so reality is, you can make this tasty bread any time you want. This recipe calls for 1 cup of pumpkin puree, and it makes 3 wonderful mini-loaves of pumpkin bread!
The recipe is one I have used for years; a friend named Catherine, (from one of the churches my husband served on staff at) gave me a loaf of this bread AND her recipe about 30 years ago, and I still use it, to this day. I always make this bread into 3 mini-loaves, so there's a loaf or two to share with friends. At Christmastime, I like to double the recipe, and have plenty of gifts for our friends!
The recipe is easy; you mix all the ingredients together and bake it. How hard is that? Hope you will give this one a try. It is a delicious, flavorful and moist pumpkin bread (and it freezes very well!)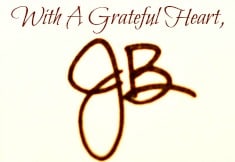 Original recipe source: Catherine Alexander

Save
Save