Here's another great "Copycat" recipe of a popular item at a famous coffeehouse. I made this Starbucks Lemon Loaf last week after finding it in one of my "Top Secret Recipe" cookbooks.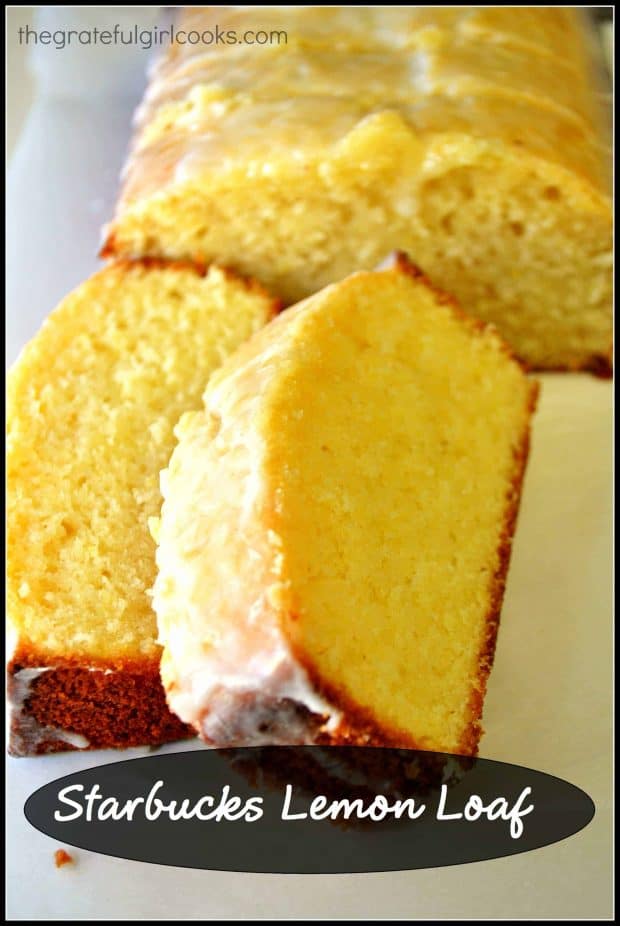 Seriously, folks…this is so very easy to clone. Wonderfully delicious and full of bright, lemony goodness, I highly recommend this tasty treat!
Grab a cup of coffee from your own coffeemaker and make this…stat! Why not go crazy… invite a few hundred friends to come lounge around on your chairs and couches with their laptop computers and smartphones, and you'll THINK you're at that well-known coffeehouse, spending a lot more of your hard earned cash for this treat than it costs to make!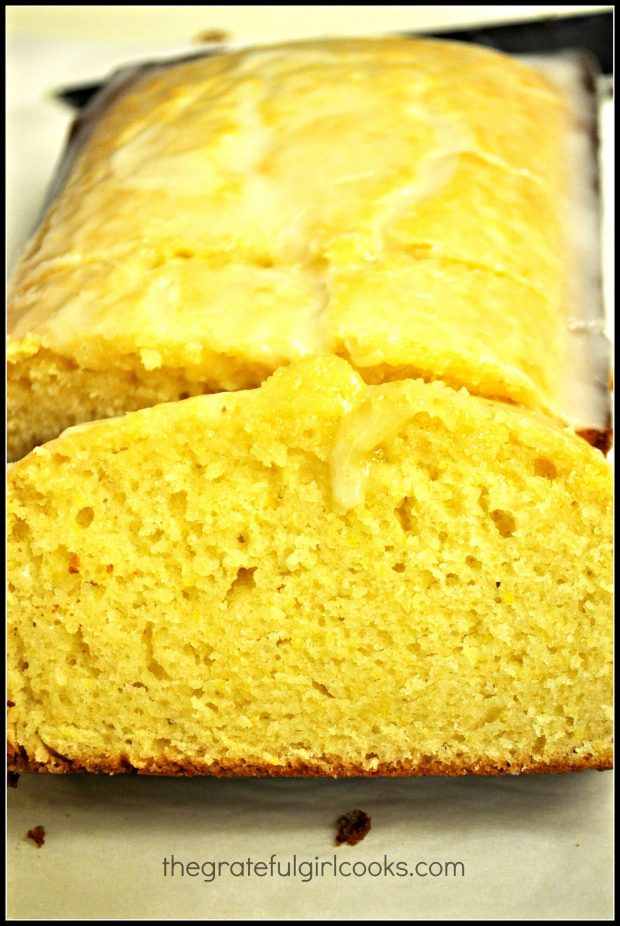 Just think, if you bought 8 slices of this delicious treat at the local famous coffee place, it would cost you just under $24 dollars. You can make 8 slices in a very short amount of your time for a fraction of that price (and this recipe freezes well, too). *And there you have it- my money-saving tip for the day, folks!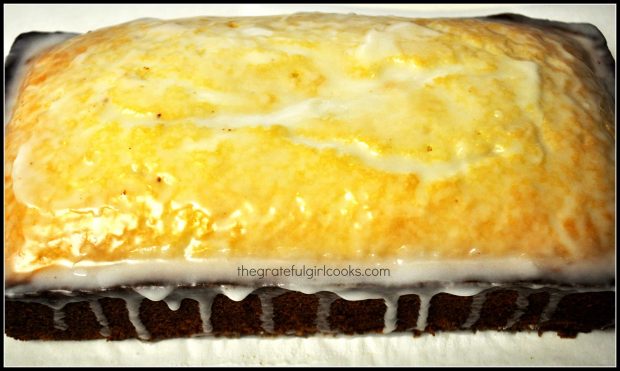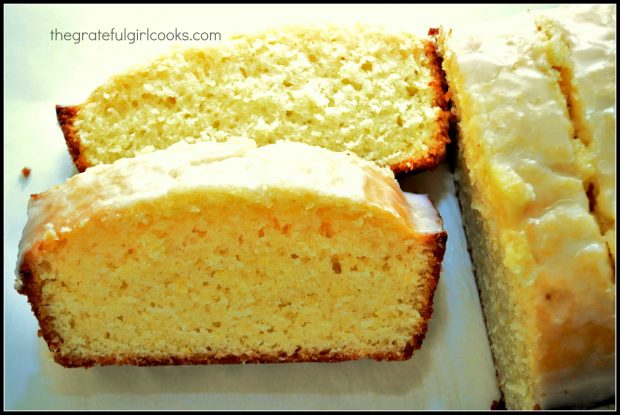 Have a great day…and make every moment count!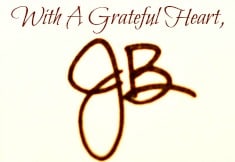 Recipe adapted from: "Top Secret Recipes Unlocked", by Todd Wilbur (published 2009-The Penguin Group)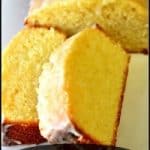 Starbucks Lemon Loaf
Copycat version of Starbucks famous lemon loaf...bursting with flavor! Save some $$$ and make it yourself!
Ingredients
For the lemon loaf:
1 1/2

cups

all-purpose flour

1/2

teaspoon

baking soda

1/2

teaspoon

baking powder

1/2

teaspoon

salt

3

eggs

1

cup

granulated sugar

2

Tablespoons

butter

, softened

1

teaspoon

vanilla extract

1

teaspoon

lemon extract

1/3

cup

fresh lemon juice

1/2

cup

vegetable oil
For the lemon icing:
1

cup

plus 1 Tablespoon powdered sugar

2

Tablespoons

milk

3/4

teaspoon

lemon extract
Instructions
Preheat the oven to 350 degrees F.

Whisk together the flour, baking soda, baking powder and salt in a large bowl.

In a separate bowl (or the base of your stand mixer), beat the eggs, sugar, butter, vanilla extract, lemon extract and lemon juice until thoroughly combined.

Add the dry ingredients, a little at a time, to the egg mixture; beat till smooth.

Add the oil and mix well.

Pour the ingredients into a well-greased 8 1/2 x 4 1/2 inch loaf pan.

Bake at 350 degrees for 45-50 minutes, or until a toothpick (stuck in the middle of the loaf) comes out clean. Remove loaf from oven and cool completely on a wire rack. Remove loaf from pan when cooled.

While loaf is cooling, make the icing: Combine the icing ingredients in a small bowl. Mix on low with an electric mixer or whisk till all lumps have disappeared. When the lemon loaf has cooled, frost the top surface of the loaf with the icing. Wait for the icing to "set up", then slice into 8 - 1 inch slices.

Grab a piece of this great treat, pour yourself a cup of tea or coffee, grab a good book, sit down and get comfortable... (or if you're like some people I know...grab a slice and shove it in your mouth as you're running out the door!) Either way... ENJOY!
Save
Save