Well, it's the New Year and it seems like everyone I know is on a new diet. Smoothies are all the talk this time of year. I happen to love smoothies. Here's a great recipe for making a Raspberry Yogurt Smoothie.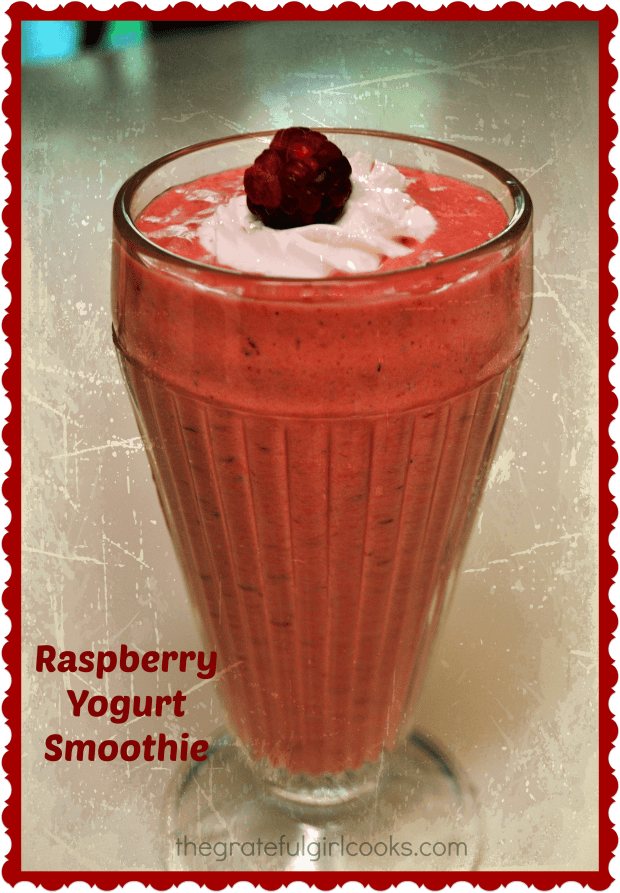 They are so easy to make… just throw a bunch of "good for you" ingredients in the old blender,  and blend until you have a nice, cold, creamy, fruity beverage! Like this one, for example!
I use Greek yogurt (for added protein) in most of the smoothies I make. I pick fresh raspberries each summer at a local U-Pick farm, so I always seem to have raspberries hanging out in my freezer, and bananas on our kitchen counter all year long. This is a GOOD thing when I want to make a cold fruit smoothie.
A lot of times I will double the amount of ingredients for any smoothie I make. Any leftover smoothies can be frozen and eaten later, when it will have firmed up, similar to ice cream, but better for you. Let it thaw a bit, then dish it up!
You can also make popsicle-style treats with smoothies. Just pour the smoothie into a popsicle mold and freeze until later. It's a wonderful, nutritious treat!
I'm pretty sure by now everyone has their way of making a fruit smoothie. That's awesome!
This is my way… hope you'll give it a try and enjoy a cold and delicious raspberry smoothie.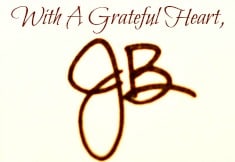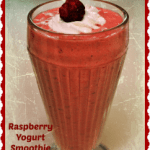 Raspberry Smoothie
Cold, refreshing and filling, this raspberry smoothie will cool you down and fill you up with raspberries, greek yogurt, honey, etc.
Servings
:
1
large serving
Ingredients
1

cup

raspberries

(fresh or frozen)

1/2

banana

, sliced

3/4

cup

plain Greek yogurt

1/4

cup

milk

2

Tablespoons

honey

1/2

teaspoon

vanilla extract

1/2

cup

crushed ice

whipped cream

(as garnish... optional!)
Instructions
Put the raspberries, banana, yogurt, milk, honey and vanilla into a blender. Mix well until creamy. Add the ice and continue blending until thick and smooth. If necessary, add a bit more ice to make smoothie the thickness you desire.

If desired, garnish with a spray of whipped cream!

Grab a straw, drink it up, and enjoy!
Recipe Notes
If you want, you can drink a small portion and freeze the rest. After being frozen, it will firm up similar to ice cream. Let slightly thaw, and dish it up like ice cream. I've also poured extra smoothies into popsicle holders and frozen. It makes a great popsicle-style smoothie.
Save
Save