Have you ever tried Delicata Squash before? The truth is, I had never even HEARD of delicata squash before I saw a recipe on Pinterest that I wanted to try. So I bought two of them at the grocery store and made this wonderful side dish… Roasted Delicata Squash with Maple and Sage! It was really GOOD.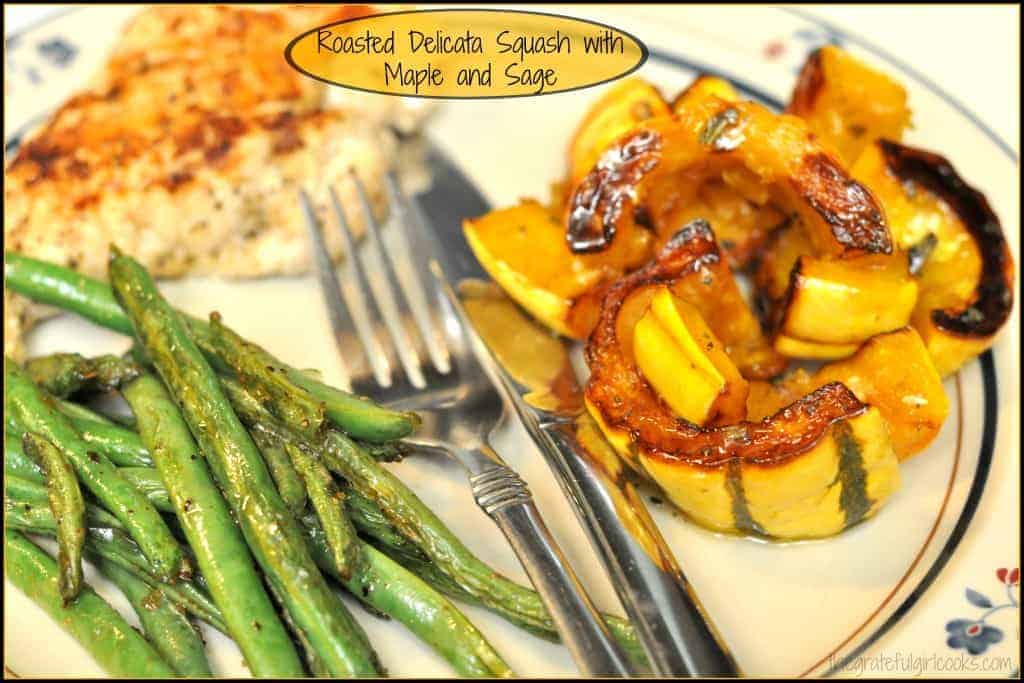 I did a little research on this cylinder shaped winter squash via Wikipedia. They are between 6-8 inches long, cream-colored with stripes, have a very thin rind, and belong to the same species as zucchini, pattypan squash, and yellow crookneck squash. It's believed they were first introduced to North America in 1894, and are a good source of fiber and potassium. Now, don't you feel much more intelligent now that your brain is packed with all that squash knowledge? Ha Ha!
I used two delicata squash for this recipe (which makes 4-6 servings). The recipe is easily cut in half or doubled (to fit your serving size needs).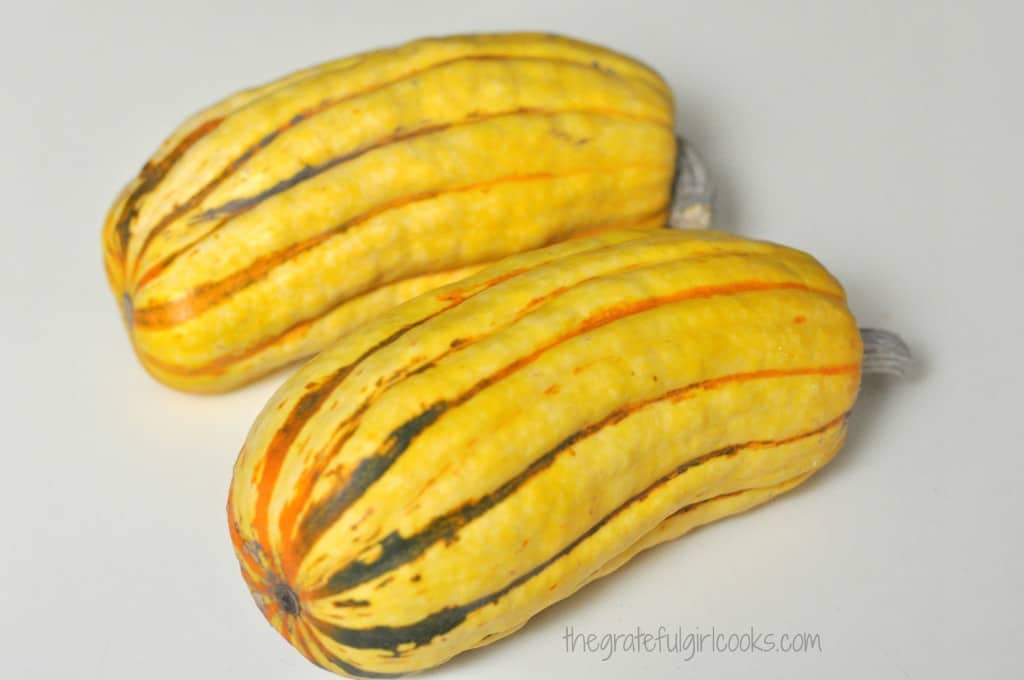 Each squash was sliced in half, lengthwise. Scoop out the seeds with a spoon. Slice off the ends of each squash half. They should look like this when done (this picture was taken before ends were cut off)…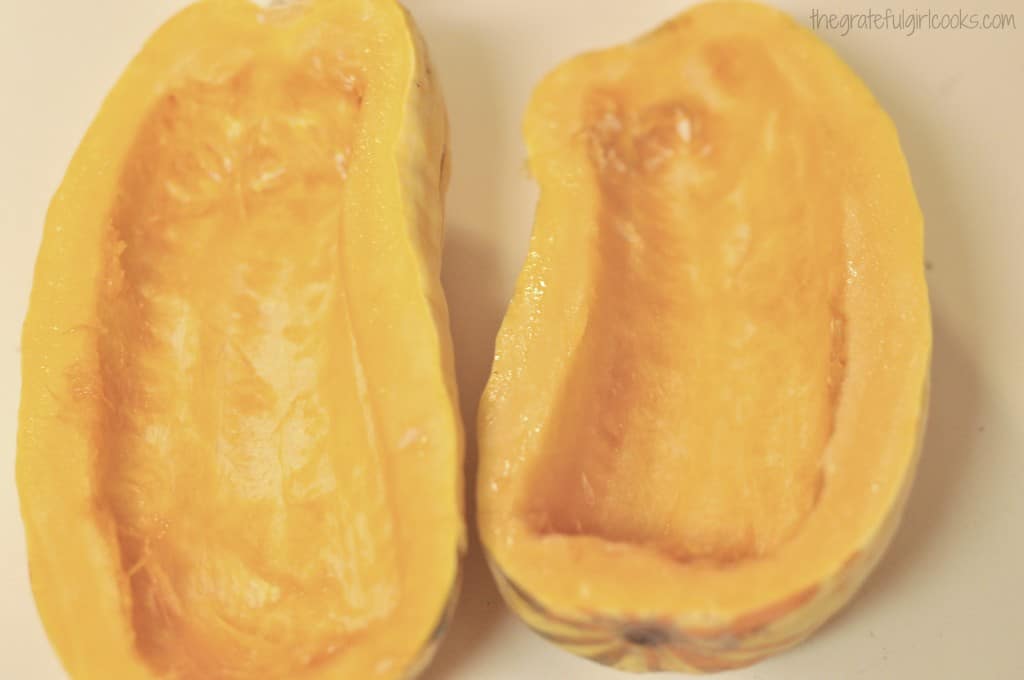 After both ends of each squash half were sliced off, each half was then cut into one inch thick slices. I put the slices in a bowl, and tossed them with olive oil and salt. The slices were then placed on a foil covered baking sheet, and baked for 10 minutes. Definitely use aluminum foil under the squash. It will make clean up so much easier!!!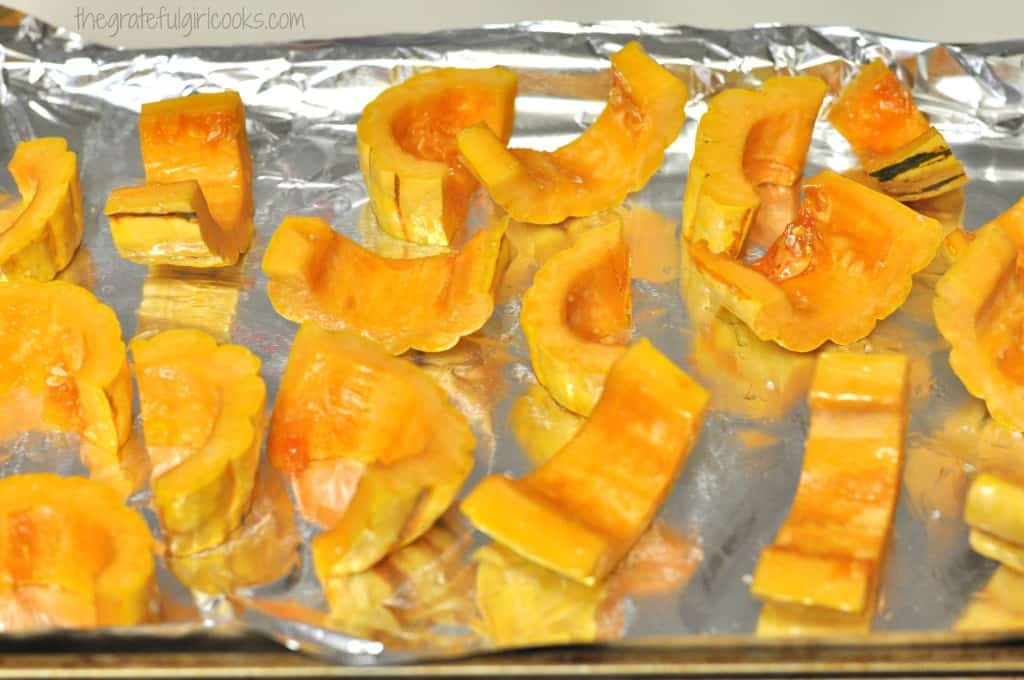 After 10 minutes, I flipped the pieces of squash over. Can you see how the squash is caramelizing from the roasting? This is good. Continue baking the squash for another 15 minutes (or until tender- use a knife or fork to test).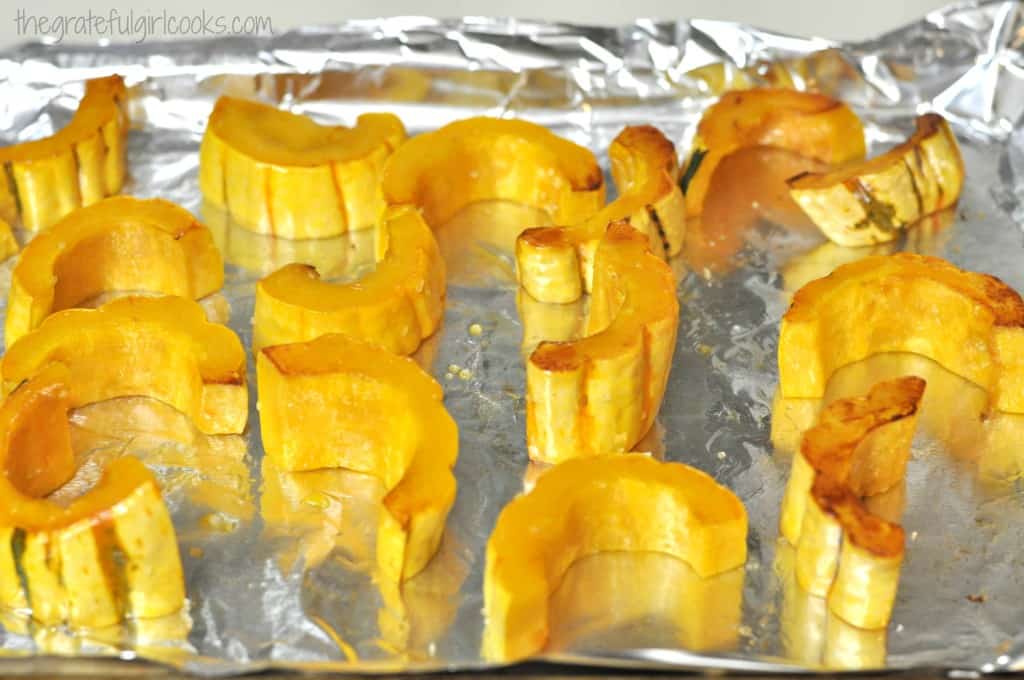 While those pretty squash slices are roasting, you can make the Maple Sage sauce. Heat butter, real Maple syrup and sage in a pan or skillet for a few minutes (this will help the maple and sage to permeate the butter with wonderful flavor!).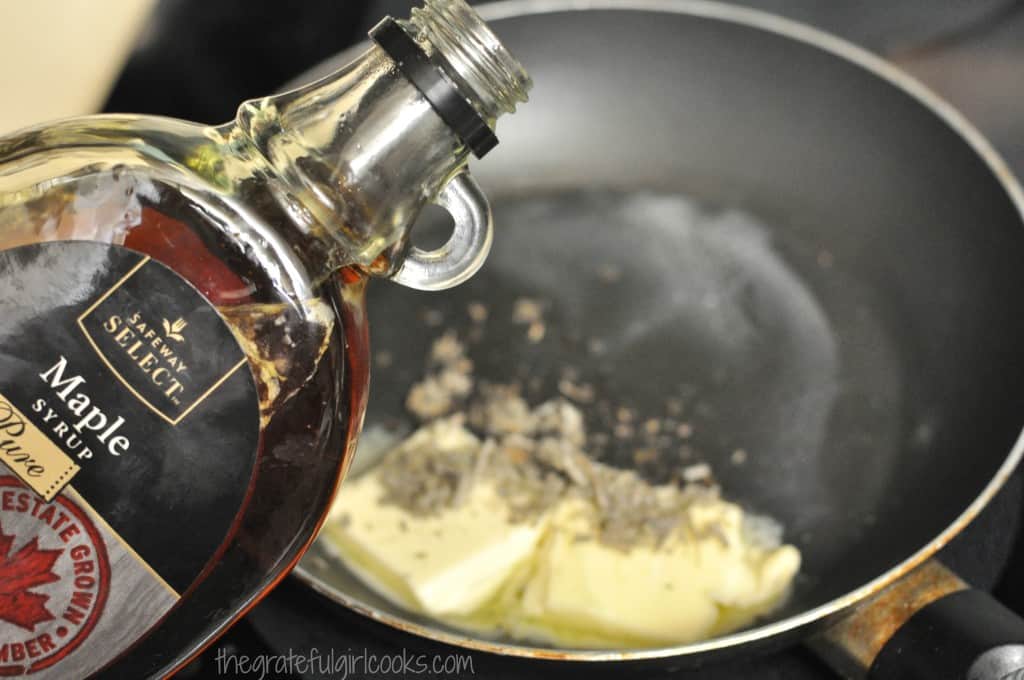 When the squash is done, I removed it from oven and placed it into a heatproof bowl. Then the Butter, Maple & Sage sauce was drizzled over the squash. I carefully gave it a quick stir to coat everything, then placed it onto a serving platter, and served it while hot!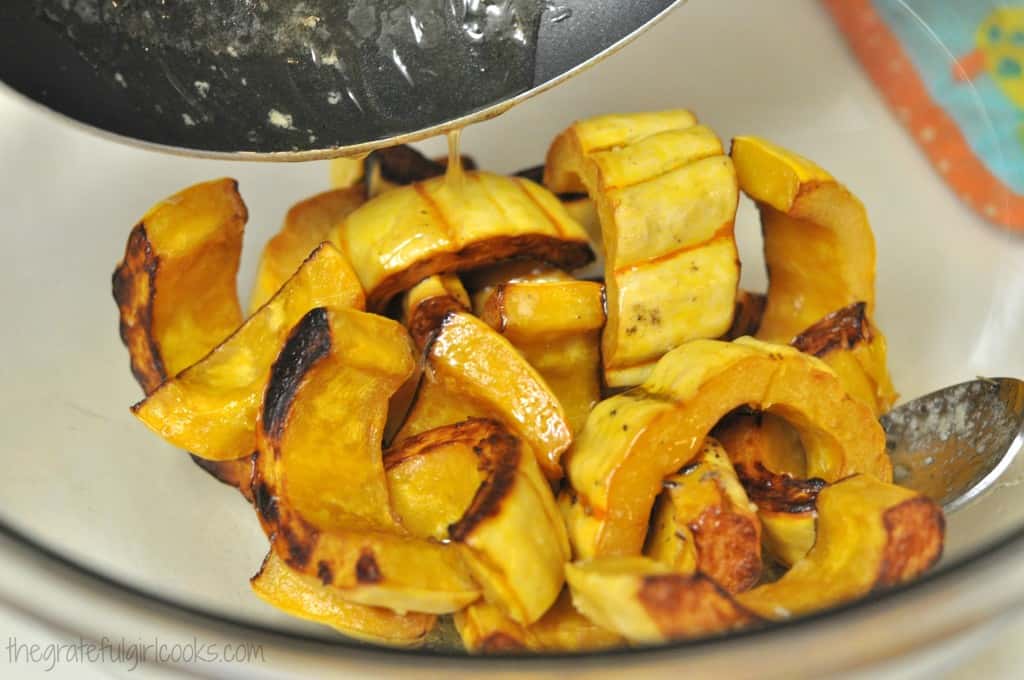 It looks good… and more importantly, it TASTES great!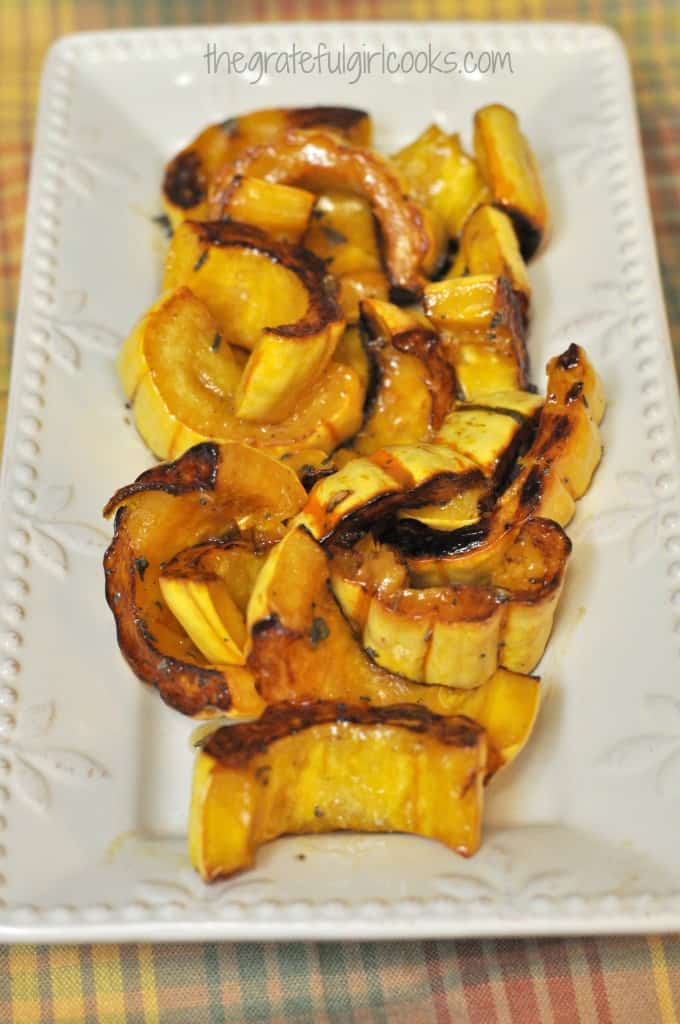 The rind is so thin, it is OKAY to eat it with this dish if you want!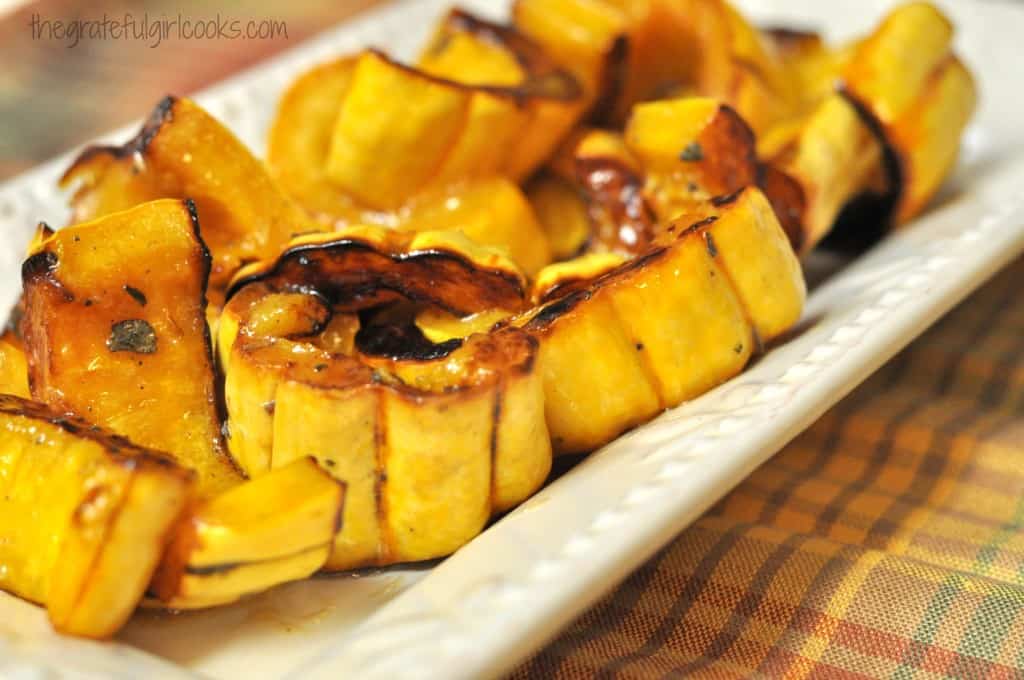 I LOVE finding new side dishes to try. This side dish was very economical to make, as well (I paid .99 cents for each squash). Hope you will consider trying this recipe. It was really delicious.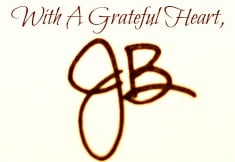 Recipe Source:  http://www.afamilyfeast.com/maple-sage-roasted-delicata-squash/

Save