Here's an easy, quick recipe today…Tomato, Basil and Cheese Appetizers. I don't remember where I got this recipe originally. I have it written down on a well-used 3×5″ index card that I've had for years and years.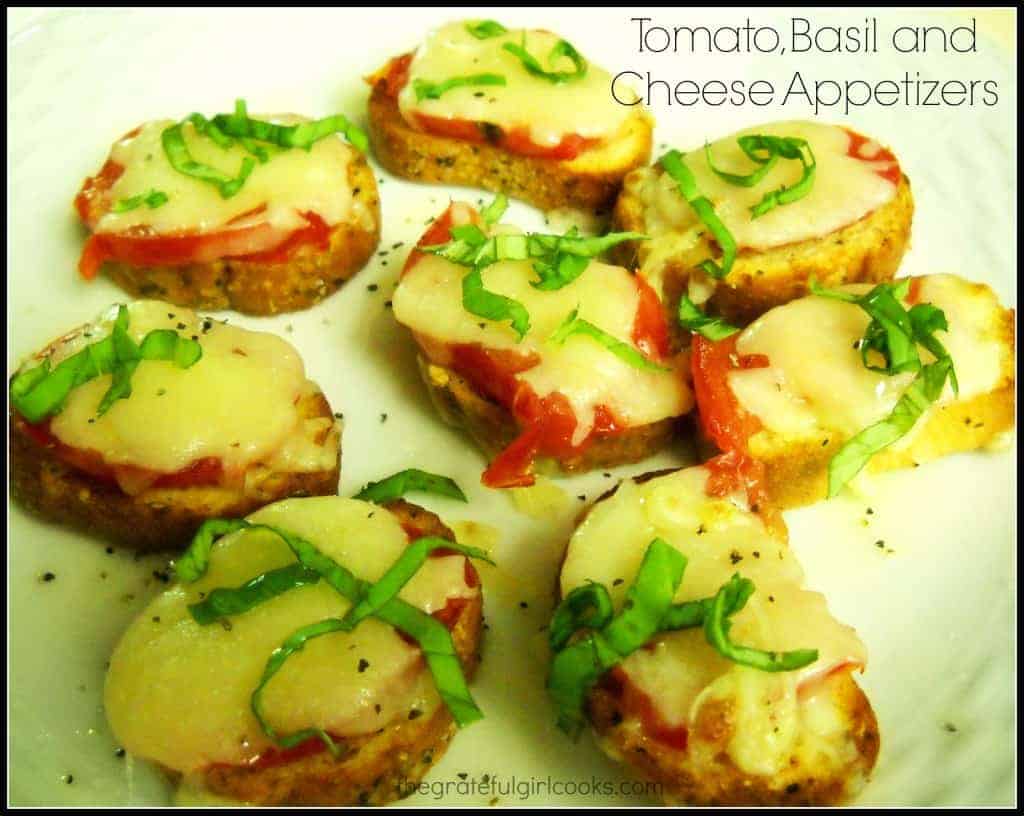 These little bites of goodness are wonderful… thanks to the thin slices of fresh, ripe Roma tomatoes, chopped fresh basil, and "ooey, gooey" slices of melted mozzarella cheese, resting on top of a garlic/oil infused french baguette slice.
The recipe makes 24 little appetizers, so there are plenty to go around at a dinner party or potluck, etc. Put out a platter of these appetizers, and watch what happens…they're always a big hit…and you can count on them disappearing quickly!
Last year I grew my own basil, garlic, and Roma tomatoes in our raised bed/container gardens, which made it very convenient to make this recipe. Just had to run out in the back yard and do some "grocery shopping". Now if I could just figure out a way to grow my own Mozzarella cheese, I'd be giddy with excitement!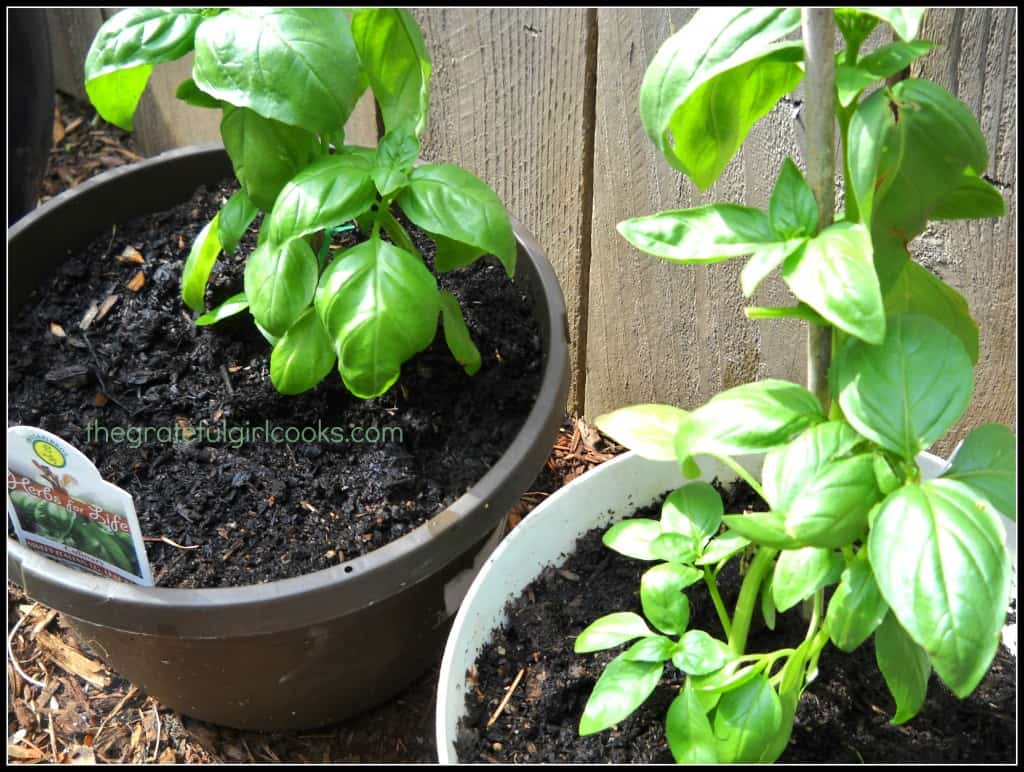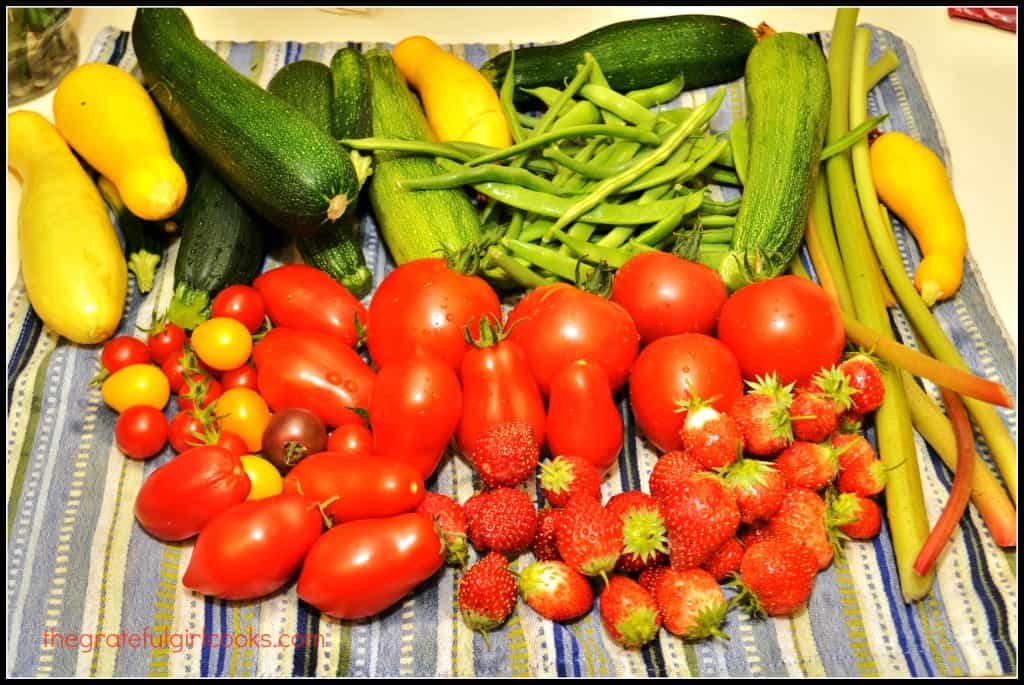 I sure hope you will give these tasty appetizers a try. They really are amazingly good!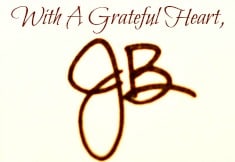 Original recipe source: unknown

Save
Save