Tonkatsu Pork…huh? Never heard of it before. Well…neither had I, until I saw a recipe for it while searching the internet for pork recipes.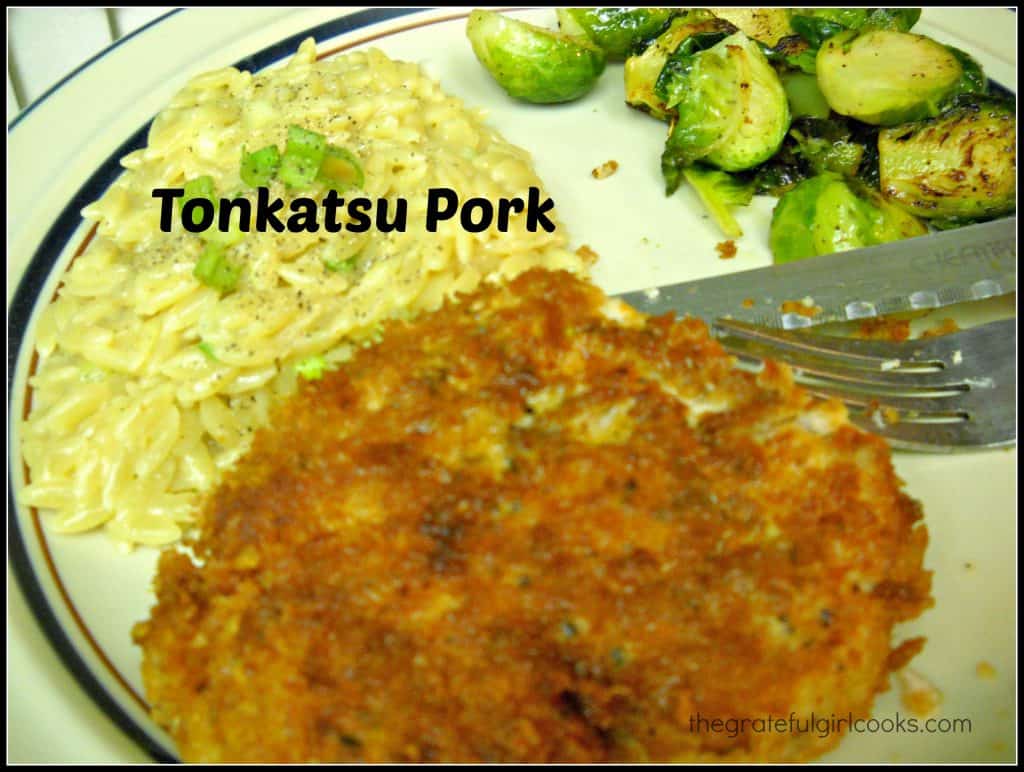 Wikipedia describes Tonkatsu Pork as a "Japanese food, which consists of a breaded deep-fried pork cutlet, which originated in Japan in the 19th century." It was originally called Katsu, and is believed to have been served for the first time at the Regatei Restaurant in Tokyo in 1899; at the time it was thought of as the Japanese version of European cuisine.
Basically, Tonkatsu Pork is a pork cutlet, seasoned, and fried with a Panko crumb coating, which gives it a wonderfully crunchy texture. It's really not hard at all to make, and I must say, the pork was wonderful! I served it with a side dish of my Orzo With Parmesan.  I sure hope you will give this recipe a try!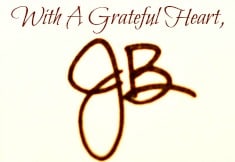 Recipe Adapted From: http://www.lifesambrosia.com/2010/10/tonkatsu-pork-recipe.html

Tonkatsu Pork
A panko crusted pork cutlet, lightly seasoned and fried. Crunchy and delicious, served with rice or pasta.
As Prepared By:
JB at The Grateful Girl Cooks!
Ingredients
4 boneless pork cutlets (or boneless chops, pounded to 1¼ " thick)
1 teaspoon salt
½ teaspoon ground black pepper
½ teaspoon garlic powder
½ cup all-purpose flour
1 large egg, beaten
1½ cups Panko bread crumbs
Vegetable or Canola oil, for frying
Directions
Lightly season the pork cutlets with salt and pepper (not the measured amounts in ingredient list, just a light sprinkle on both sides to help season the meat)
Set up an "assembly line" for dipping the pork in this order: A bowl with the flour, a bowl with the beaten egg, and a bowl with the Panko crumbs.
Season the flour with ½ teaspoon of the salt, ¼ teaspoon of the flour, and the garlic powder.
Mix the rest of the salt and pepper in with the Panko crumbs.
Dip pork cutlets (one at a time) into the flour (turning to coat both sides), then dip into the egg mixture (fully coating cutlet). Let egg mixture run off of pork, then dip into the Panko crumb coating (fully cover the cutlet on both sides). Set aside and repeat.
Pour oil into large skillet until you have ¼ " depth covering the bottom. Heat on medium high until hot. You can test the heat...put a couple of panko crumbs into the oil. If they sizzle, the oil is ready.
When oil is hot, carefully add the 4 cutlets (the meat should sizzle). Cook 4-5 minutes on one side, then carefully flip the cutlet over and cook the other side for 4-5 minutes. When done, the coating on the cutlets should be a beautiful golden brown.
When fully cooked, remove from heat, and serve. Enjoy!
Save
Save