Several months ago I found this simple and tasty recipe on Pinterest. I was searching for a new "side dish" to serve with some grilled chicken, and discovered this one for Orzo With Parmesan. It's a KEEPER, and I now rotate it into our meals fairly regularly!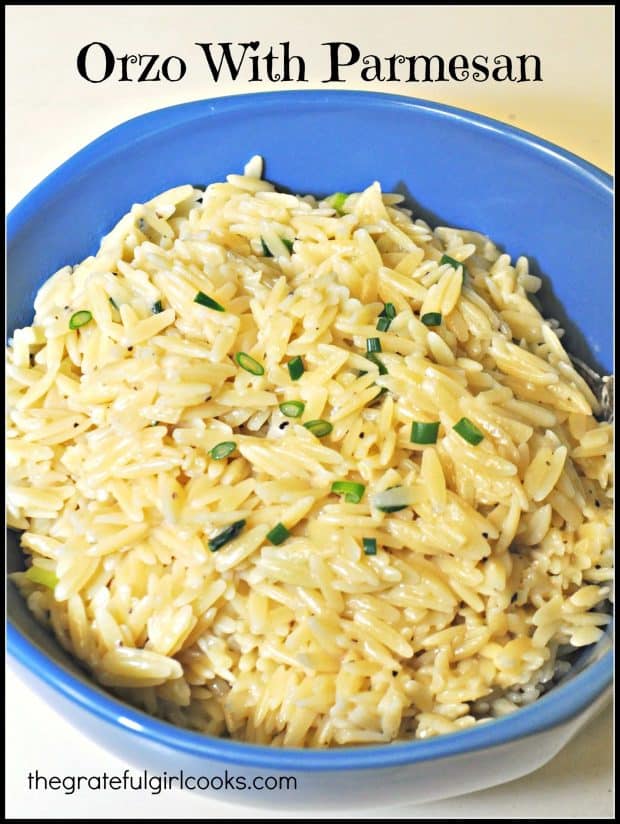 Orzo is Italian for the cereal grain "barley". It is a short-cut pasta which is shaped like a large grain of rice (Wikipedia). To be honest, I had never made anything with orzo (except maybe Rice-A-Roni?)in it the entire time I've been married (almost 37 years), so I wasn't sure how it would turn out, or even IF we would like it.
Well… we LOVED it! The melted parmesan cheese and green onions send this dish over the top.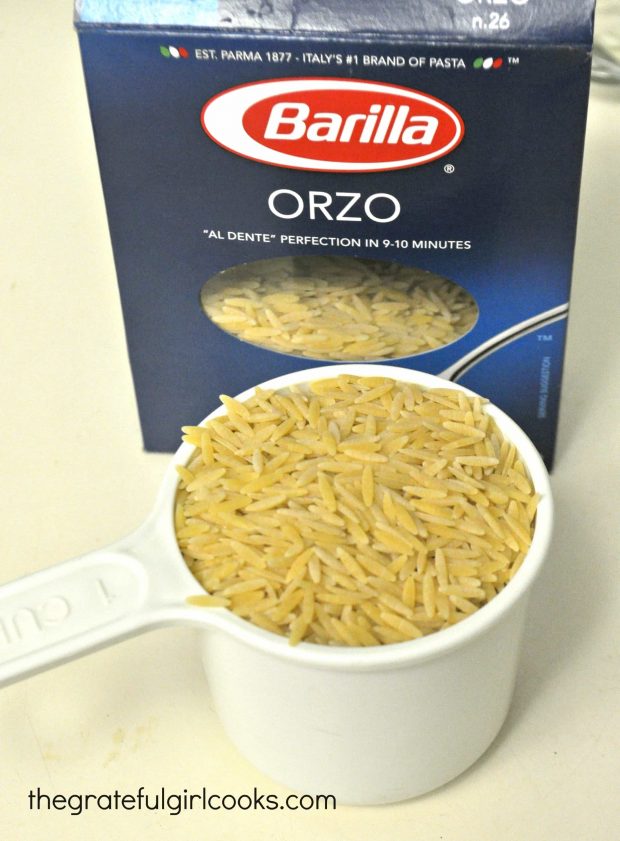 The recipe is a very simple, inexpensive, and filling side dish to prepare. Just bring the chicken broth to boil on your stove top, add the pasta; reduce the heat to medium-low and cook for 9-10 minutes. You will need to stir the orzo occasionally to prevent it from sticking to the bottom of your pan. When the  orzo is fully cooked and tender , stir in the green onions, Parmesan cheese and garlic powder until fully incorporated into pasta.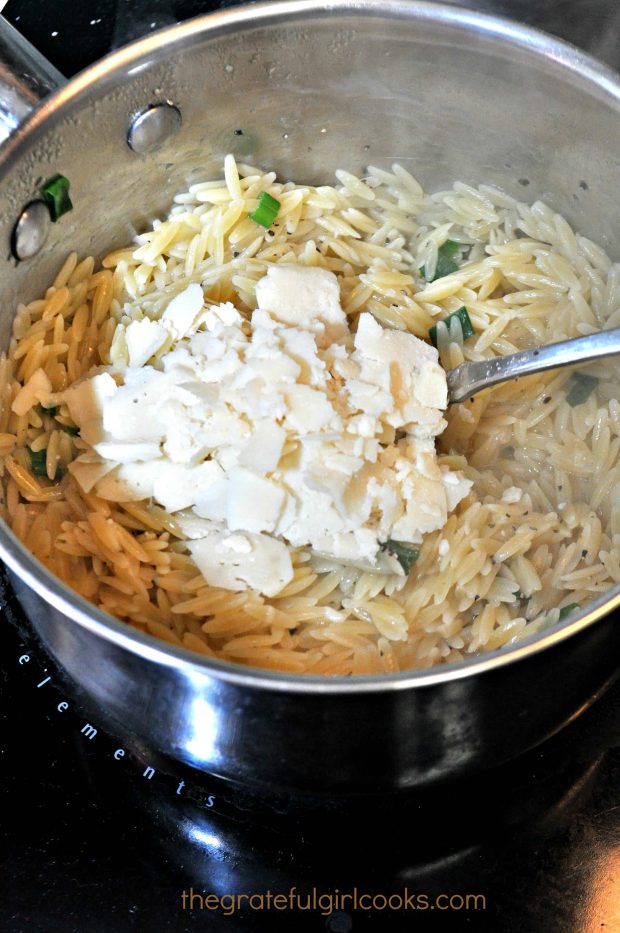 Add the salt and pepper, to taste. Place hot orzo into a serving dish. Sprinkle a few extra green onions on top, and serve while HOT! I really hope you enjoy this dish.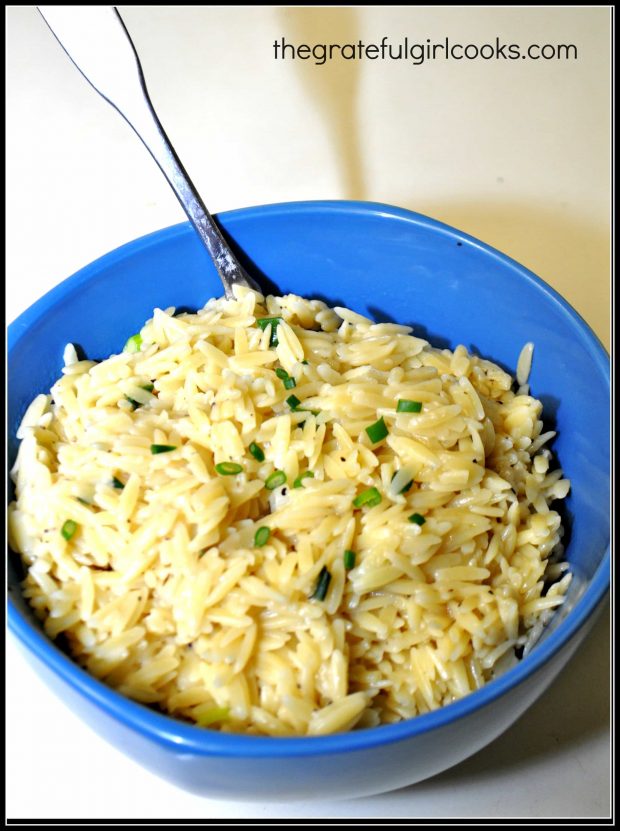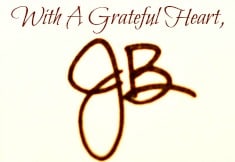 Recipe adapted from: http://www.melskitchencafe.com/simple-orzo-pilaf/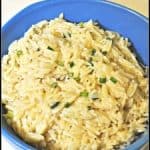 Orzo With Parmesan
A simple, inexpensive and delicious side dish. A perfect accompaniment to any meat dish.
Ingredients
2

cups

chicken broth

1

cup

long grain orzo pasta

2

green onions

(white and green parts), thinly sliced

1/2

cup

freshly grated or shaved Parmesan cheese

1/4

teaspoon

garlic powder

Salt and pepper

, to taste
Instructions
In a large saucepan, bring the chicken both to a boil.

Stir in the orzo and reduce heat to medium-low.

Cook the orzo uncovered for 9-10 minutes, stirring occasionally to prevent sticking.

When the broth has been absorbed and pasta is tender, remove the pan from the heat.

Stir in the green onions (save a few for garnish), Parmesan cheese, and garlic powder.

Stir until cheese has fully melted into the orzo.

Season to taste with the salt and pepper.

Place orzo into serving dish and garnish with sliced green onions.

Serve orzo immediately while HOT! (pasta will cool quickly)
Save
Save