Every time Christmas rolls around, I prepare lots of our family's "traditional" must-have cookies and goodies. I also try a new recipe or two each year. This year I tried a new recipe I found (on Pinterest!) for Cranberry-Orange Pinwheel Cookies.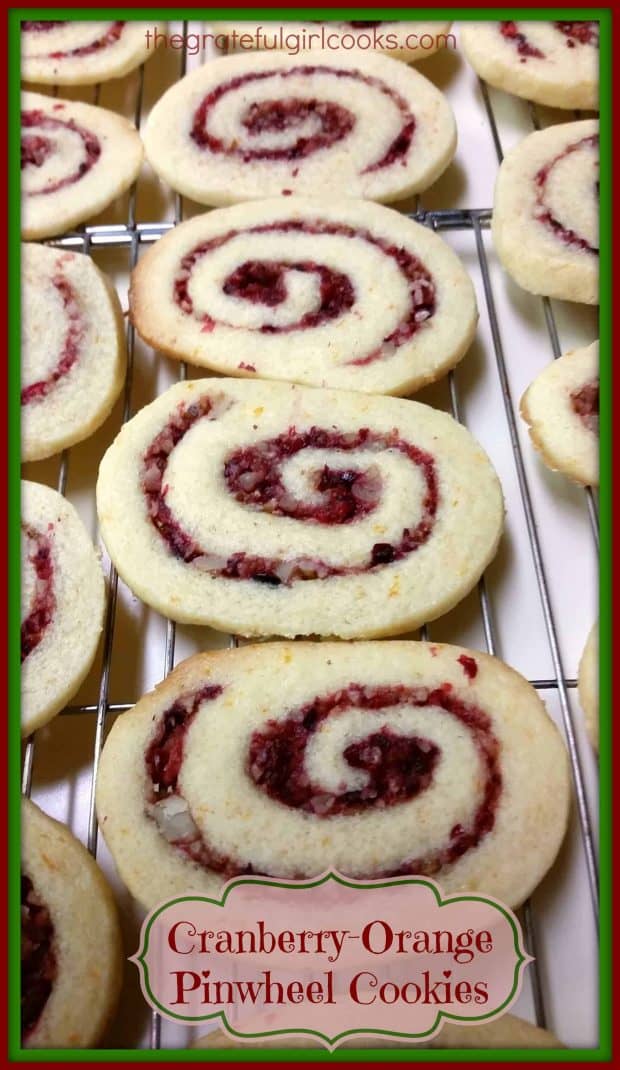 I think they're so festive looking! And here's the good news… they are delicious! A big shout out goes to Rachel at bakedbyrachel.com for the recipe for this yummy batch of Christmas cookies!
The cookies not only look good… they smell good, too. They have a light citrus aroma from the orange zest; and the filling in the middle is made from chopped cranberries and pecans, for extra flavor. These are wonderful little cookies; I gave away lots of them on plates of Christmas goodies given to our neighbors and friends this year.
Sure hope you will give these cookies a try!
Begin by chopping up the cranberries, pecans and brown sugar… very easy to do in a food processor.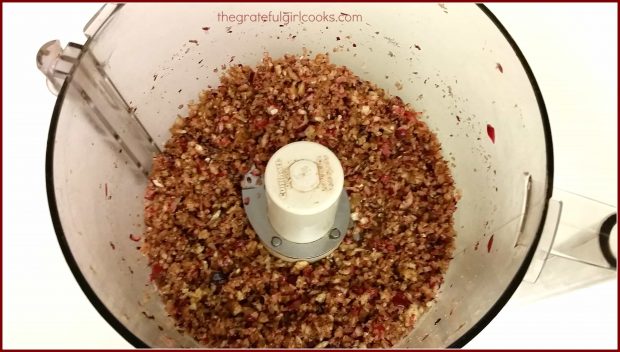 Mixing up the dough… smells so good from the orange zest!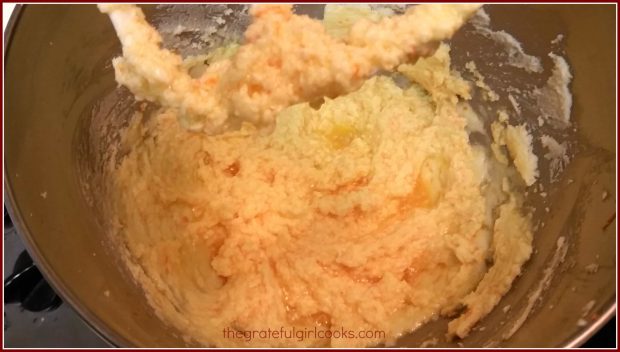 Dough is rolled out; cranberry/pecan mixture is spread on top…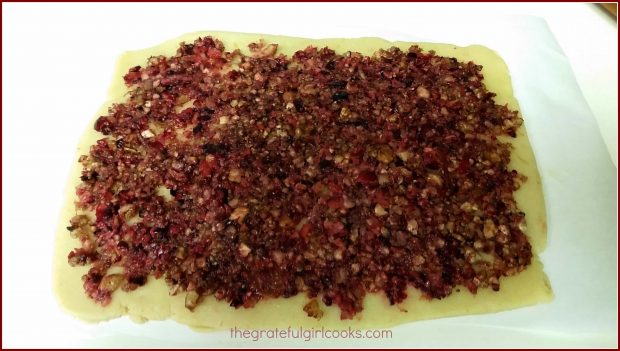 Dough is carefully rolled up into a log shape, then refrigerated overnight.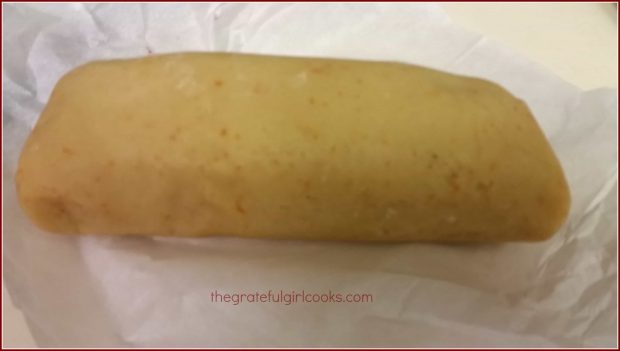 Cookie dough is sliced into 1/4″ slices, then baked…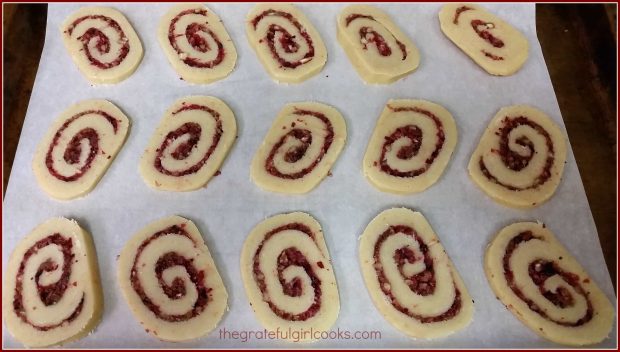 Voila! Cranberry-Orange Pinwheel Cookies, ready to eat!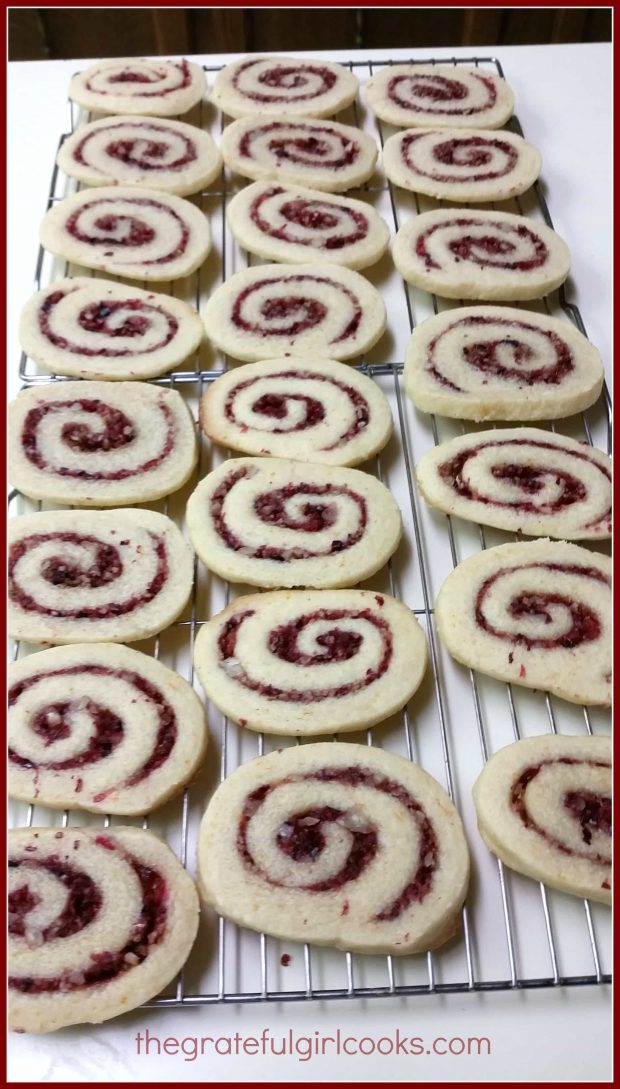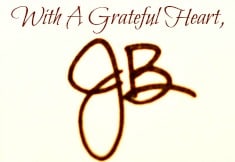 Original Recipe Source: http://www.bakedbyrachel.com/a-tradition-cranberry-orange-pinwheels/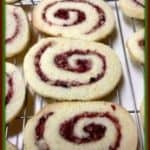 Cranberry-Orange Pinwheel Cookies
Delicious citrus spiral pinwheel cookies, with cranberry-pecan filling. They look pretty, and taste yummy!
Ingredients
1

cup

cranberries

(fresh or frozen)

1

cup

pecans

1/4

cup

brown sugar

(light or dark)

1

cup

butter

(2 cubes), softened

1 1/2

cups

granulated sugar

1/2

teaspoon

baking powder

1/2

teaspoon

salt

2

eggs

2

teaspoons

grated orange zest

3

cups

all-purpose flour
Instructions
Place the cranberries, pecans and brown sugar in a food processor (or high-powered blender/chopper). Process until ingredients become small pieces. Set aside.

In a large mixing bowl (or stand mixer), cream the butter and granulated sugar together until well combined. Add the baking powder, salt, eggs, and the orange zest. Beat this mixture on low/medium for about a minute. Add the flour (by spoonfuls) to the mixture, while mixing on medium speed, until all ingredients have been thoroughly combined. Once combined, cover the bowl and refrigerate dough for 1 hour.

Divide chilled dough in half. Place one half in between sheets of wax or parchment paper. Roll dough out into a rectangle, approximately 1/4 inch thick. Remove the top layer of paper. Spread half of the cranberry-pecan mixture evenly over the top of the dough to within 1/2 inch of all edges. Roll up dough (begin with the SHORT side of dough). Guide the dough with your hands and use the wax or parchment paper to pull the dough up as you form a "log-shaped" roll. Pinch dough to seal ends. Repeat with other half of dough. Transfer each "dough log" onto a clean sheet of wax or parchment paper. Seal dough in paper. Tape shut. Refrigerate overnight. (Dough must be thoroughly chilled to cut clean, nice even slices...).

When you are ready to bake the cookies, preheat your oven to 375 degrees. Using a very sharp knife, slice the cookie dough into 1/4 inch slices. Place slices 1-2 inches apart on a parchment paper lined baking sheet. Bake the cookies for 8-10 minutes (mine took 10), or just until the bottoms of the cookies begin to turn golden brown. Remove from oven. Let the cookies "rest" for a few minutes before you remove them from the baking sheet. Let the cookies cool completely on wire racks.

Enjoy!
Recipe Notes
Don't be scared away from making these due to the long refrigeration time. I made the dough up the day before I wanted to bake them. Then I baked them up the next day... no trouble!
Save
Save