My Mother-In-Law Elsie made these delicious, soft and chewy Date Roll Cookies all the time, and in her memory I decided to make them and post the recipe!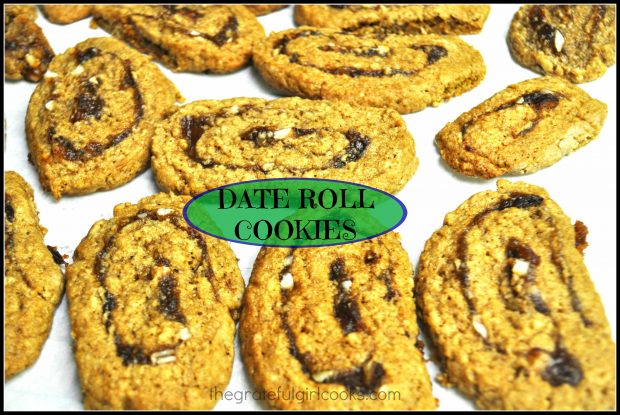 She made them for her family… she made them for her friends… she made them for us at Christmas and mailed them to us from whatever state she lived in at the time. These cookies are THE cookie I will always associate with her.  When I see them or the recipe, I cannot help but think of Elsie.
She's been in heaven for a couple of years now, but I make these cookies occasionally (usually at Christmas time in her honor). They are soft, chewy and delicious… and my husband and I love them. I hope you will, also! They are easy to make… the length of time specified in the recipe below is inclusive of "chilling the dough" time. I usually make the dough in the morning, and come back to it later in the day. No big deal.
I hope you will consider making these delicious cookies… easy to make, and quite delicious!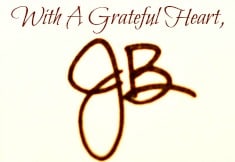 Recipe Source: My mother-in-law (don't have a clue where she got the recipe years ago)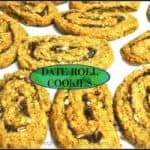 Date Roll Cookies
Soft , sweet and chewy, these date roll cookies will be a big hit!
Ingredients
For the cookie dough:
1

cup

butter

, melted, cooled to room temp

4

cups

all purpose flour

2

cups

brown sugar

2

teaspoons

baking soda

1

teaspoon

salt

1/2

teaspoon

cinnamon

3

eggs

, beaten slightly
For the filling:
1

pound

dates

, chopped

1

cup

granulated sugar

1/2

cup

water

1/2

cup

chopped walnuts or pecans
Instructions
To prepare the filling: In a medium saucepan on medium-low heat, cook the filling ingredients until soft and thick (the dates will break down as you cook). Stir the mixture constantly as you cook, so the filling won't burn. Remove from heat, but keep the mixture "warm" until ready to spread onto dough.

To prepare the cookie dough: In a large bowl, mix the eggs with the melted, room temperature butter. Add the dry ingredients; mix well to combine thoroughly.

Divide the dough in half. On a lightly floured work surface, roll each half of the dough (one at a time) into a rectangle. Dough should be about 1/4 inch thick. Your dough will end up being 6-7 inches wide, as well. Shape into a distinct rectangle, using your fingers to shape the dough.

Spread half of the warm (not hot!) date filling over the entire surface of the dough. Roll the dough up tightly starting from the long side of the dough. Once rolled into a log shape, carefully place the roll onto a baking sheet. Repeat process with other half of dough.

Cover the two rolls with saran wrap or foil, and chill them in the refrigerator for an hour and a half. (At this point, if you want to save one of the rolls of dough for another time, simply wrap it in saran and foil; place back in refrigerator (will last for a couple weeks) or freezer (longer storage). This dough freezes well)

When ready to bake, preheat oven to 350 degrees.

Slice the dough roll into thin slices (1/4 - 1/2 inch). Place slices 2 inches apart on ungreased baking sheet. Bake at 350 degrees for 8-10 minutes. Don't overbake.

When done, carefully remove baking sheet to a wire rack. Let cookies cool for 5 minutes, then remove from pan to the wire rack.

Enjoy!
Recipe Notes
**The long prep times included chilling the dough time.These only take a few minutes to make once dough is chilled.
Make as many or as few of these delicious cookies as you wish. If you want to make a few at a time, cut as many slices as you want; put the rest of the dough back in freezer or refrigerator. If freezing the dough, remember to thaw completely before baking, but slice dough while partially frozen for best results.
Recipe Source: My mother in law (original source unknown)
Save
Save