Many years ago I worked at a private school where the employees were given the option of purchasing a specialty salad each week, created by my friend Dana, who was in charge of the lunch program. That was the first time I tried a Greek Salad…and I loved it.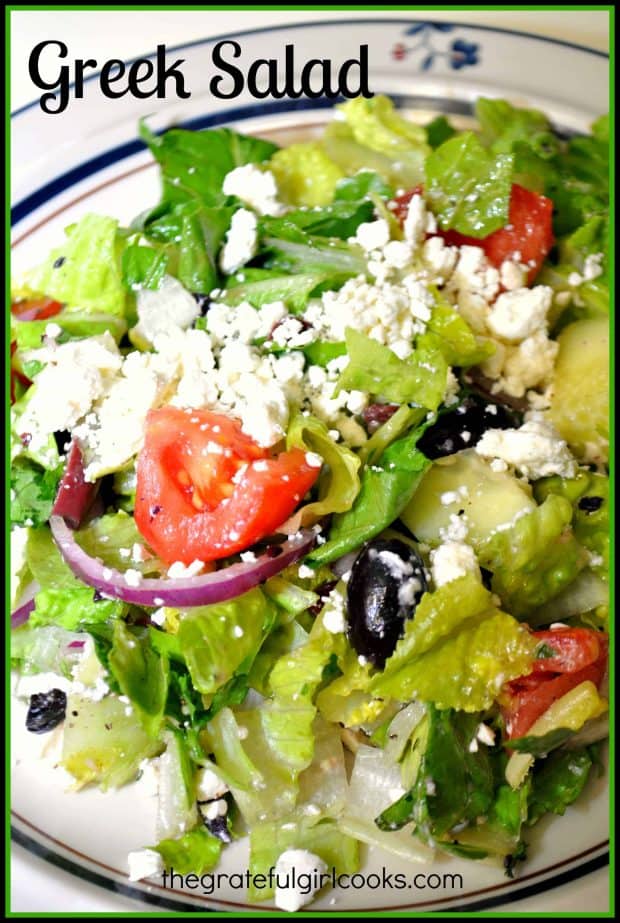 Fast forward a few years. I was wanting to make a Greek Salad for dinner, and decided to try a recipe from Ree Drummond, The Pioneer Woman. I love her recipes and knew I could count on this one to be tasty! I LOVE the simple homemade dressing "adorning" some healthy and crunchy salad veggies, PLUS the addition of kalamata olives and feta cheese….oooh, this salad is so good! Now I'm hungry!!!
This is another fairly easy to make salad (i.e. if you can chop veggies, you can make this!)… perfect for 4 side salads or 2 entree sized salads. I think you will love it! Hope you will give it a try and get your Geek Greek on!
First – chop up a head of Romaine lettuce and toss it into a large salad bowl. Chop, Chop!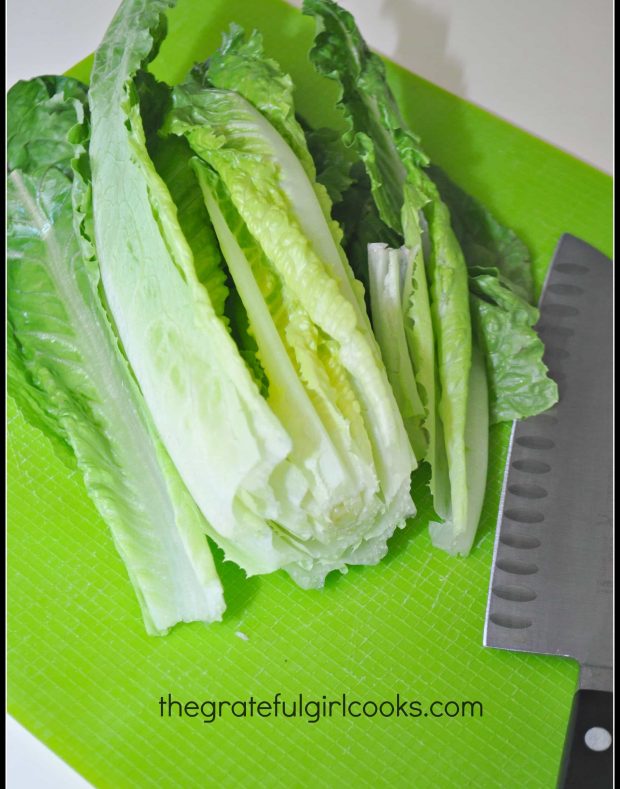 Cut (or slice- see ingredient list for details) the tomato, cucumber, onions, and kalamata olives.
Put them into the salad bowl. See how easy THAT was? I told you…You're Welcome!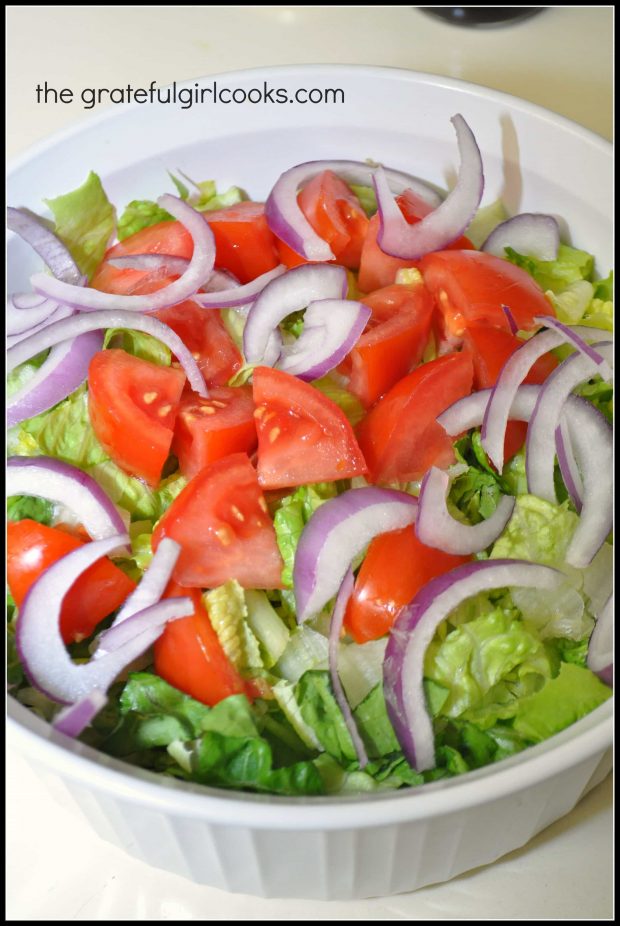 Now stand back and look how pretty that salad looks…so far! When you're done admiring your handiwork, add half of the feta cheese and the kalamata olives to the bowl.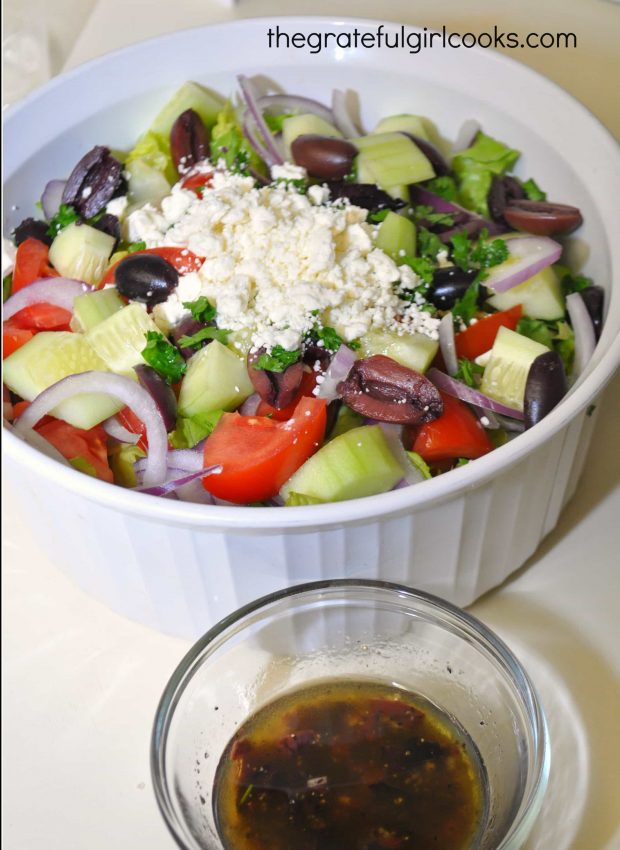 Now you need to mix up the salad dressing (so easy!). Once you've got the dressing mixed up, pour the dressing over the salad. Give that salad a good toss until dressing is mixed in and lettuce is coated. Right before you serve it (either in a large bowl or on individual serving plates, top the salad with the additional feta cheese, then squeeze a little fresh lemon juice over the top. Serve and enjoy!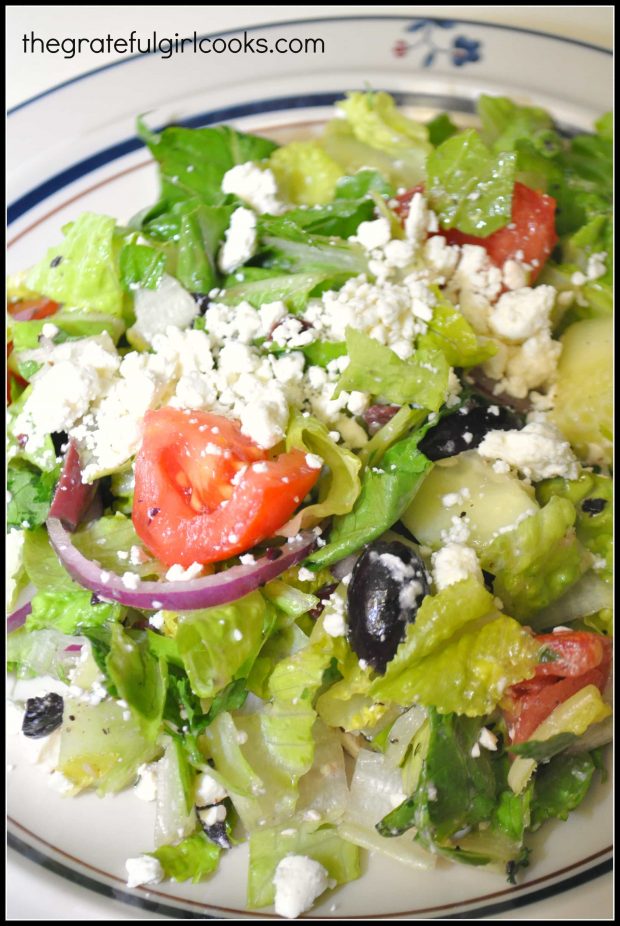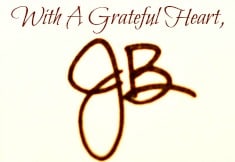 Recipe Source: http://thepioneerwoman.com/cooking/2011/04/greek-salad/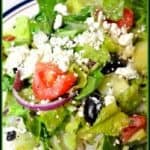 Greek Salad
An easy to prepare, healthy salad...enhanced by the flavors of kalamata olives and feta cheese.
Ingredients
1

head of

(chilled) Romaine Lettuce (chopped)

2

whole Ripe Tomatoes

(cut each one into 6 slices, then cut each slice in half)

1/2

large Cucumber

(peeled, cut in fourths lengthwise, then cut into bite-sized chunks)

1/4

of a whole Red Onion

,(sliced thinly)

15

whole Kalamata Olives

(cut in half lengthwise)

3

oz.

Crumbled Feta Cheese

1/4

cup

Fresh Parsley

(chopped)

1/4

cup

Olive Oil

2

Tablespoons

Red Wine Vinegar

1

teaspoon

Granulated Sugar

1

clove

Garlic

(minced)

6

whole Kalamata Olives

, chopped fine (these are extra, for salad dressing)

1/4

teaspoon

Salt

Freshly ground Black Pepper

1/2

whole Lemon

(for squeezing juice over salad)
Instructions
Place the chopped lettuce, tomato chunks, cucumber chunks, sliced onions, halved olives, HALF of the feta, and the chopped parsley into a large bowl. Set aside.

In a small bowl, whisk together the olive oil, vinegar, sugar, garlic, salt, pepper and the chopped olives until the ingredients are fully combined.

Pour the salad dressing over the salad, and toss with tongs till lettuce is well coated with dressing.

Transfer "dressed" salad to a large salad bowl or to individual serving plates.

Right before you serve the salad, sprinkle the top of the salad (or each individual salad) with the other half of the feta cheese, then squeeze lemon juice over the top.

Serve chilled, and ENJOY!
Save
Save
Save
Save