Fact:  Elvis Presley loved peanut butter and banana sandwiches. I decided to morph that combo and make a Grilled "Elvis Special" Sandwich – a grilled banana, peanut butter AND chocolate sandwich. If Elvis were still around he would probably say "Thank You…Thank You Very Much".  Then he'd take a big bite, and swivel his hips (to work off the calories, no doubt).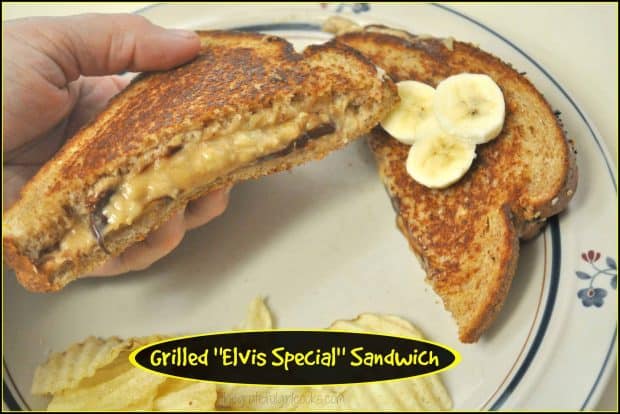 I wasn't sure just HOW this sandwich would taste, but I was in an experimenting mood one day. Creamy peanut butter and "smashed" banana is something my grandma used to eat, but then I thought "What if I GRILLED the sandwich AND added a few chocolate chips to really take it to the next level"?  I mean… chocolate goes good with bananas and chocolate goes good with peanut butter, so how could this NOT work?
Well, thankfully… it DID WORK. It actually was VERY GOOD! Who knew?  In the words of Elvis… "I'm All Shook Up"!  So that's how this goofy good sandwich came to be. Truth.  This is how I prepared it:
Start with a large banana (recipe makes TWO sandwiches). Cut it into chunks and put it into a bowl with the peanut butter. Use a fork to smash the banana and mix the two ingredients together. Banana should be smashed until it is almost creamy, with little pieces.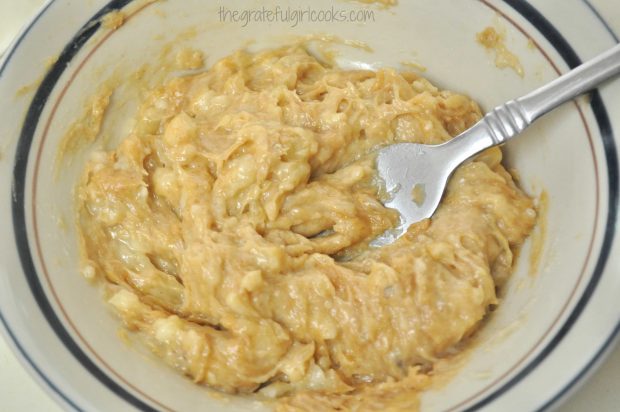 Butter bread just like you're going to make a grilled cheese sandwich.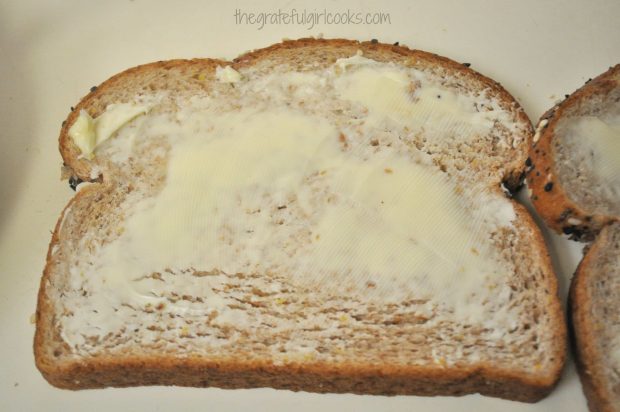 Spread half of the peanut butter/banana mixture onto the UNBUTTERED side of a piece of bread.  Sprinkle with a small amount of chocolate chips (15-20).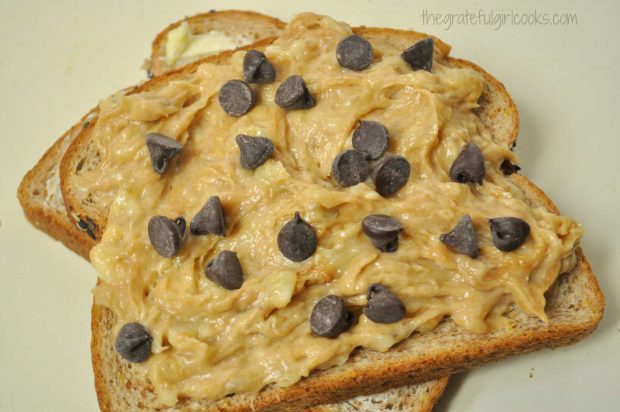 Place buttered side down into a hot skillet (medium heat), and cover with the other piece of bread (buttered side facing UP).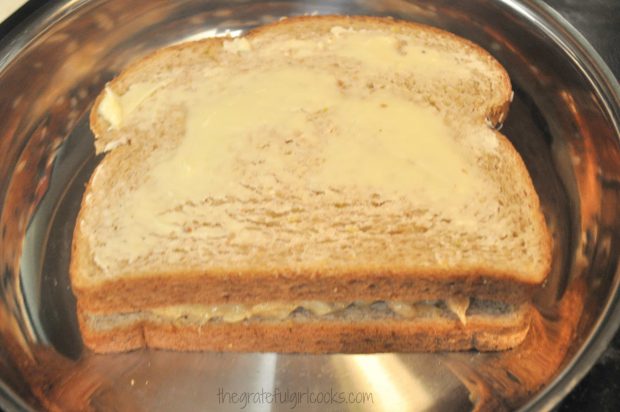 Grill until the bottom side of the sandwich is golden brown, then carefully turn sandwich over with a spatula; cook other side until golden brown, also.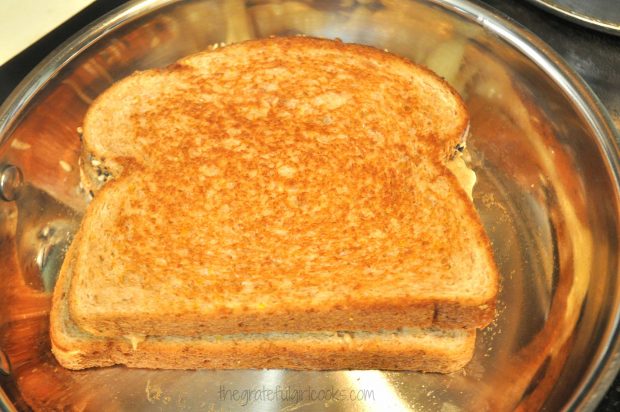 Remove sandwich from skillet. Cut in half diagonally… and serve!  Grab a cup of milk to drink, and a paper napkin… this might get messy – but it's a GREAT messy! Enjoy!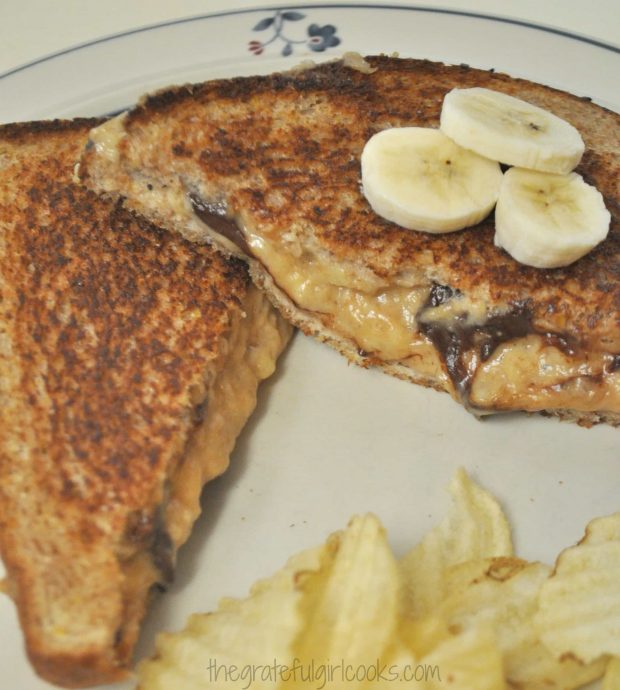 Hope you have a wonderful day. May you find moments of peace and encouragement… and may you seek to be a peacemaker, and encourager of others, as well.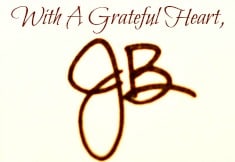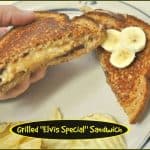 Grilled "Elvis Special" Sandwich
A twist on Elvis Presley's favorite sandwich... Grilled Peanut Butter and Banana with chocolate chips! A bit off the beaten path, but a tasty sandwich, nonetheless!
Ingredients
1

large banana

(or two small)

2

generous Tablespoons peanut butter

Chocolate chips

( use as many as you prefer- I think I used 15-20 on each sandwich)

4

slices

good quality bread

Butter

, softened (to spread on one side of each piece of bread)
Instructions
In a small bowl, mash the banana and peanut butter together, using a fork, until mixture is creamy with small pieces of banana.

Spread one side of each of the pieces of bread with soft (room temp) butter. Place two pieces of bread, butter side down in a skillet (on medium heat).

Spread the peanut butter/banana mixture onto bread in skillet. Sprinkle chocolate chips on top of peanut butter/banana mixture. Place remaining piece of bread on top of each sandwich, butter side UP.

Grill sandwich on medium heat until bottom of sandwich is golden brown. Carefully turn each sandwich over using a spatula, and continue cooking until other side is golden brown.

Remove sandwich to serving plate. Cut diagonally, and serve!
Save
Save
Save