We recently had a day of snow, followed by 2 days of ICE here in Portland, which made trips to the grocery store nearly impossible. While searching my cupboards, I realized I had all the ingredients for a copycat version of Sweet Fire Chicken from Panda Express, so I made it for my husband and myself.  It was fantastic (which made the whole "iced in" thing not so bad)!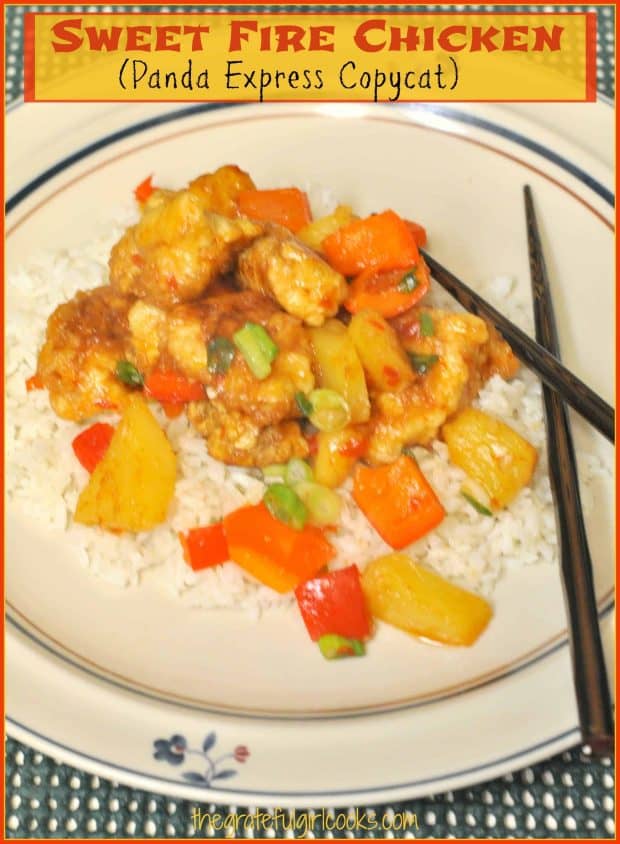 This dinner was absolutely delicious! A little sweet, and a little spicy! Even though we were "house-bound", it was just as good (if not better) than getting takeout! Yummy good! It was a very easy recipe to prepare (even if my fingers got a bit messy during the process!) Here's how you make this dish:
Cut up boneless skinless chicken breasts into bite sized cubes (I used two large chicken breasts for 4 servings)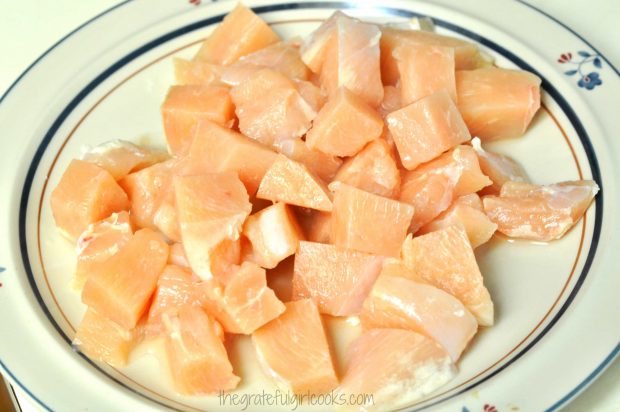 Chop and slice the red pepper and green onions.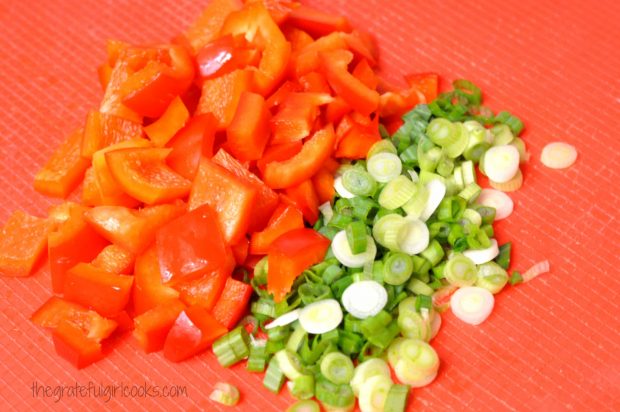 Dredge the chicken pieces in flour to coat all sides.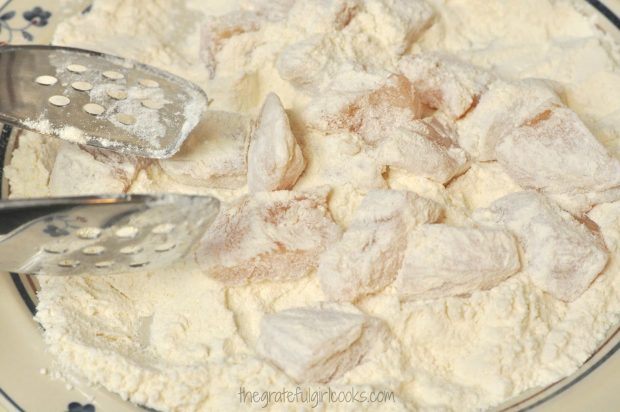 Dip flour coated chicken pieces in beaten eggs. (this is the "kind of messy" part, but whatever… I started with tongs, then switched to using my fingers for this). Once dipped in egg mixture, dredge them again in the flour mixture. Got it? Flour. Egg. Flour. Amen.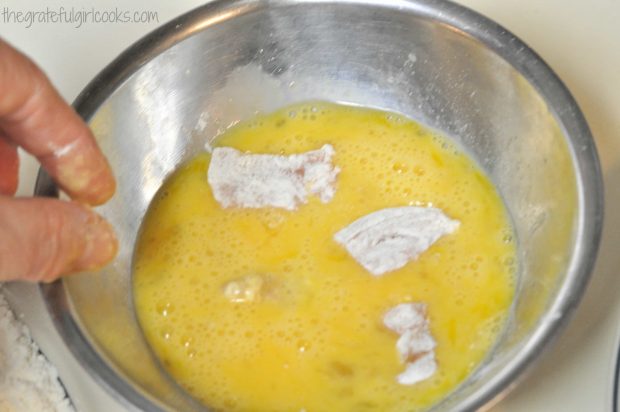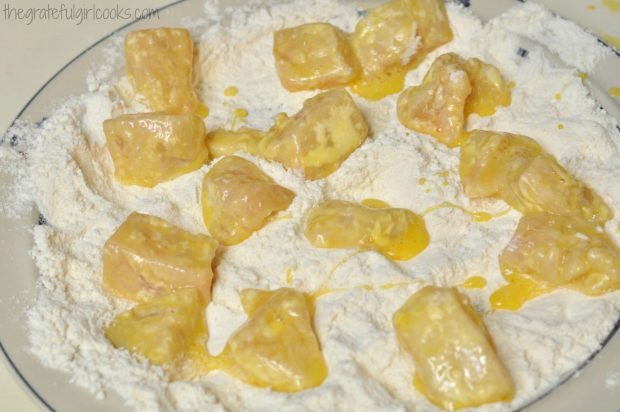 Cook the chicken in batches. Cook about 2 minutes per side until brown and crispy. Try to not let the pieces touch each other (or they will bond and cook together).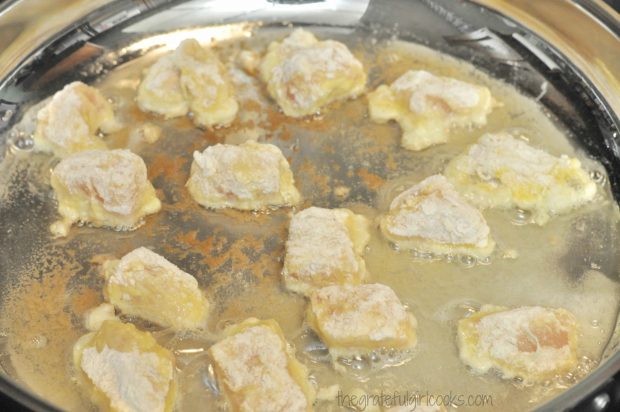 When done, place cooked chicken pieces on paper towels to drain. Repeat process until all chicken is cooked.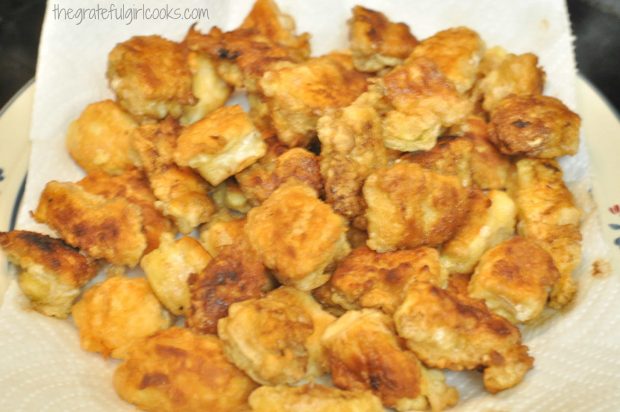 Clean out skillet; heat olive oil. Cook red bell pepper and pineapple, stirring occasionally, about 3-4 minutes. Add Thai sweet chili sauce and stir to combine.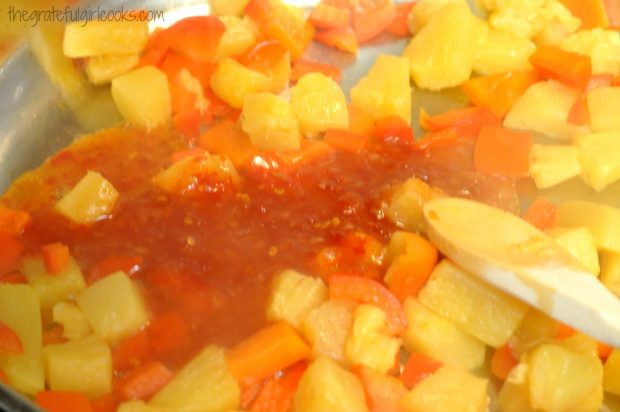 This is the sweet chili sauce I used. Found in most grocery store Asian sections.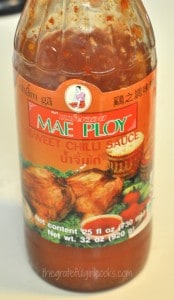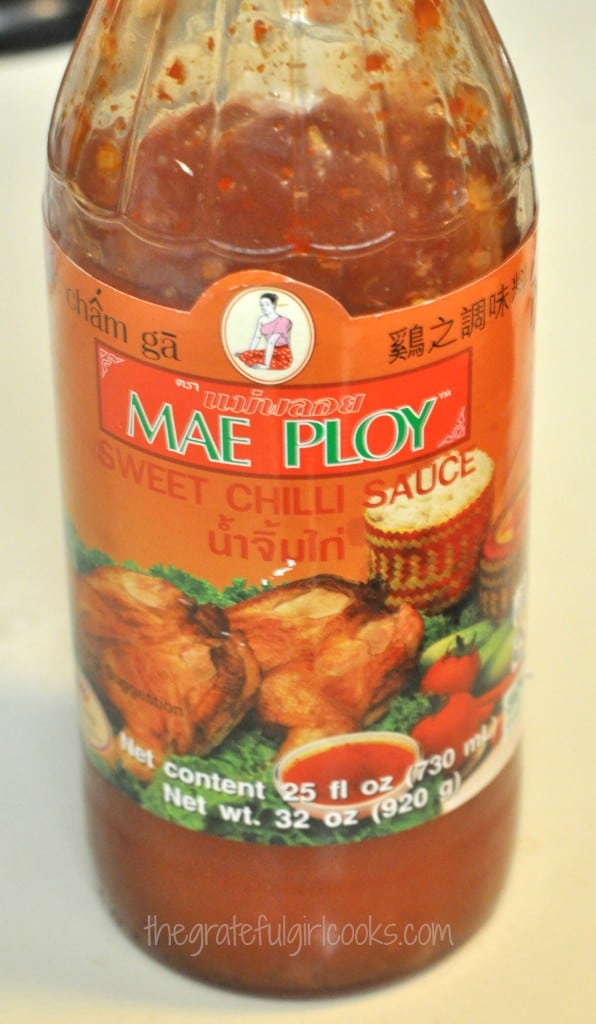 Add in the pieces of chicken and gently stir, to coat chicken, bell pepper and pineapple with the sauce. Heat through and garnish with sliced green onions. Remove from heat.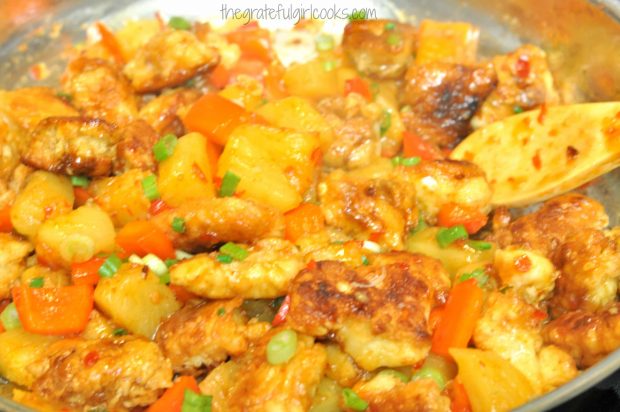 Serve with rice or noodles, and ENJOY! It tastes wonderful (and it's really not too spicy… honest!)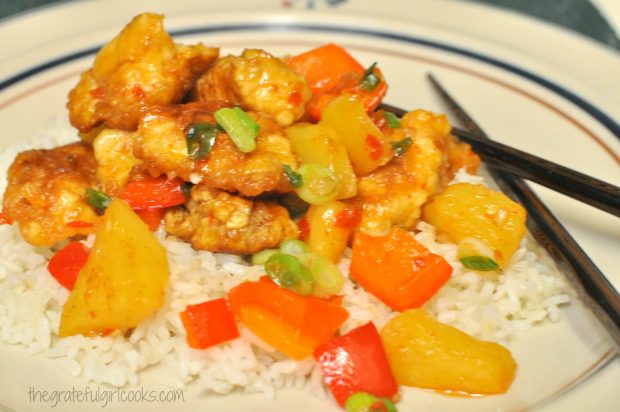 The recipe makes 4 generous servings… it's easy, economical, and DELICIOUS! Who needs take-out when you can make it yourself? Sure hope you will give this recipe a try.
Have a great day. Be a positive influence today, in a world that's hurting in so many ways.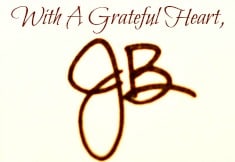 Recipe Source: Chungah An, at http://damndelicious.net/2014/08/02/panda-express-sweet-fire-chicken-copycat/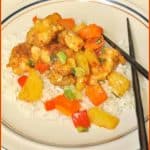 Sweet Fire Chicken (Panda Express Copycat)
Copycat version of Panda Express' popular "little sweet, little spicy" chicken dish.
Ingredients
For chicken:
1/2

cup

vegetable oil

1

pound

boneless

, skinless chicken breasts (I use 2 large), (cut into one inch cubes)

1

cup

all purpose flour

2

large eggs

, beaten
For sauce, etc:
1

Tablespoon

olive oil

1

red bell pepper

, chopped into one inch pieces

1 1/2

cups

pineapple chunks

(fresh or canned/drained)

1/2

cup

Thai Sweet Chili Sauce

(note: I added 1/4 cup more!)

2

green onions

, sliced thinly
Instructions
Dredge chicken chunks (a few at a time) into flour, coating all sides. Place each floured piece into beaten egg mixture (a few at a time), then back into the flour again, coating all sides. Repeat until all chicken is coated and ready to cook.

Heat vegetable oil on medium-high in a large skillet. When oil is hot, add the chicken pieces in batches (try to not let the pieces touch). Cook for about 2 minutes per side until golden brown. Remove cooked chicken to a paper towel covered plate, and repeat process until all chicken is cooked.

In a large skillet (if using same skillet, clean it first), heat the olive oil on medium-high heat. Add chopped red bell pepper chunks and pineapple chunks. Cook these for 3-4 minutes (this will help soften the peppers).

Add Thai chili sauce. Add chicken pieces. Stir gently, to fully combine ingredients and coat with sauce. Cook for 1-2 minutes, until heated through.,

Garnish with green onion slices, and serve while hot on a bed or rice or noodles! Enjoy!
Here's one more to pin on your Pinterest boards!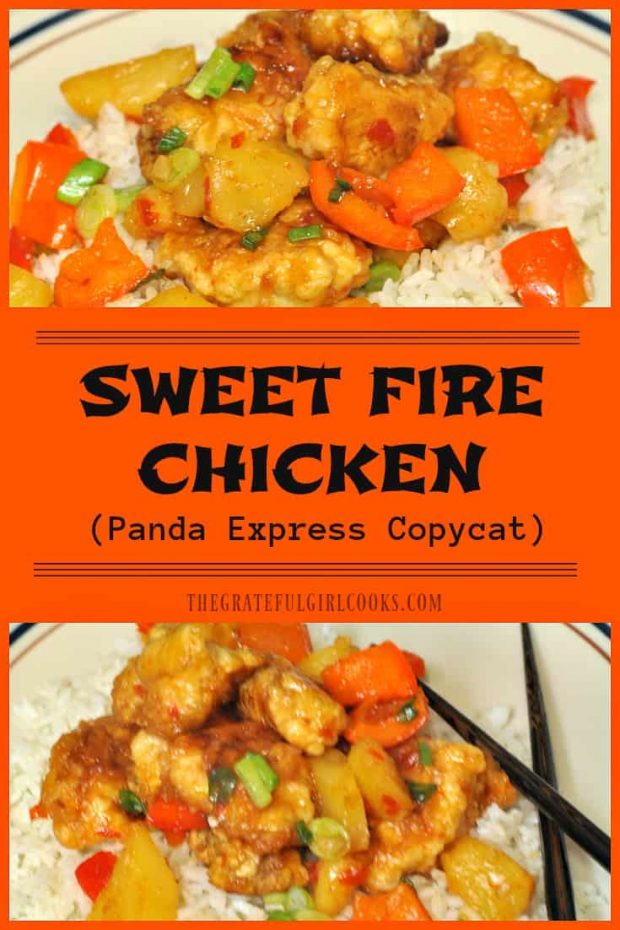 Save
Save