What's a girl to do when her husband is out of state at a seminar and she can't sleep? Make these amazing Banana Crumb Muffins at 5:00 AM… that's what!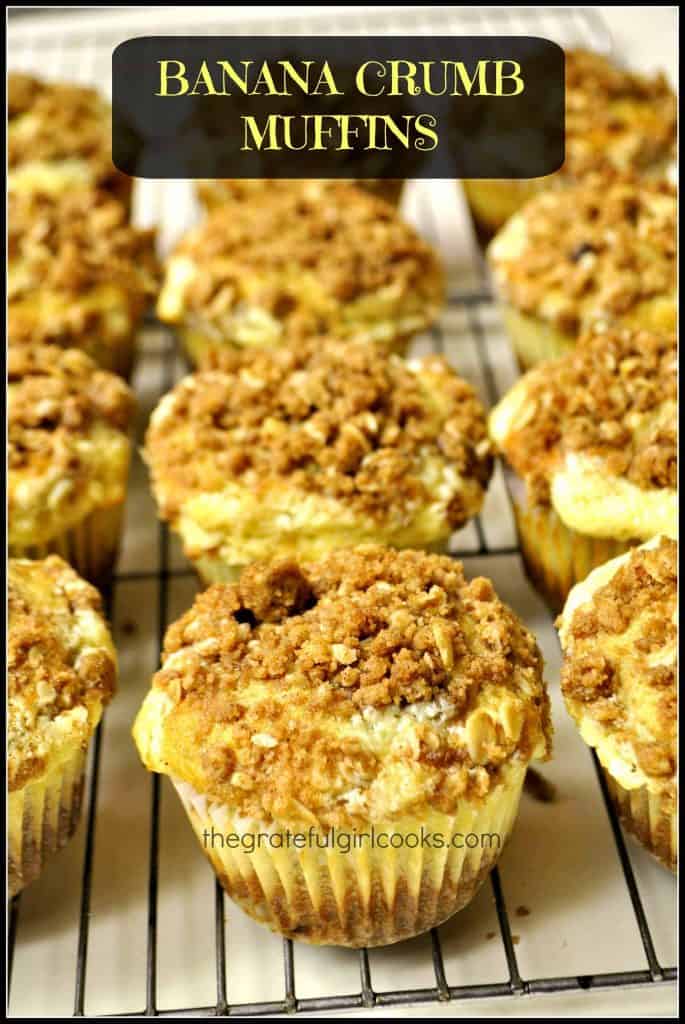 I recently found this recipe on a blog that I love… "The Café Sucré Farine", and thought I would give these muffins a try. I highly recommend this fantastic website and it's author, Chris Scheuer. She is very creative and posts wonderful recipes, along with great photography by her husband, Scott!
Anyways, I woke up very early after only 3 hours sleep and decided to whip up these muffins. They sounded great, and I loved the little surprise of a cream cheese filling, along with a crumbly topping. I compare these muffins to a really, REALLY good banana nut bread… on steroids. So delicious!
The muffins are made with a layer of banana muffin batter, a layer of cream cheese filling, another layer of banana muffin batter, and crowned with a brown sugar, cinnamon and pecan . crumb mixture on top. Oh man… these are SO good!
Bake 'em for about 18-20 minutes, and BOOM! These absolutely moist and delicious muffins are done and ready to gobble up! This recipe is so easy, I could even follow it after only 3 hours of sleep (yep… I don't sleep well when the hubby is gone). I enthusiastically recommend these moist, delicious Banana Crumb Muffins. The recipe makes 12 servings, and they freeze well. Hope you will give them a try!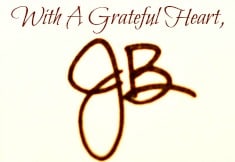 Recipe Source: http://thecafesucrefarine.com/2011/04/banana-crumb-muffins/

Save