I had finished making my pies for Thanksgiving and had a medium sized ball of pie crust dough left over… what to do, what to do? I could throw it away or freeze it… but the practical side of me won out. Guess what I did? I made a small Blueberry Galette!!! YUM!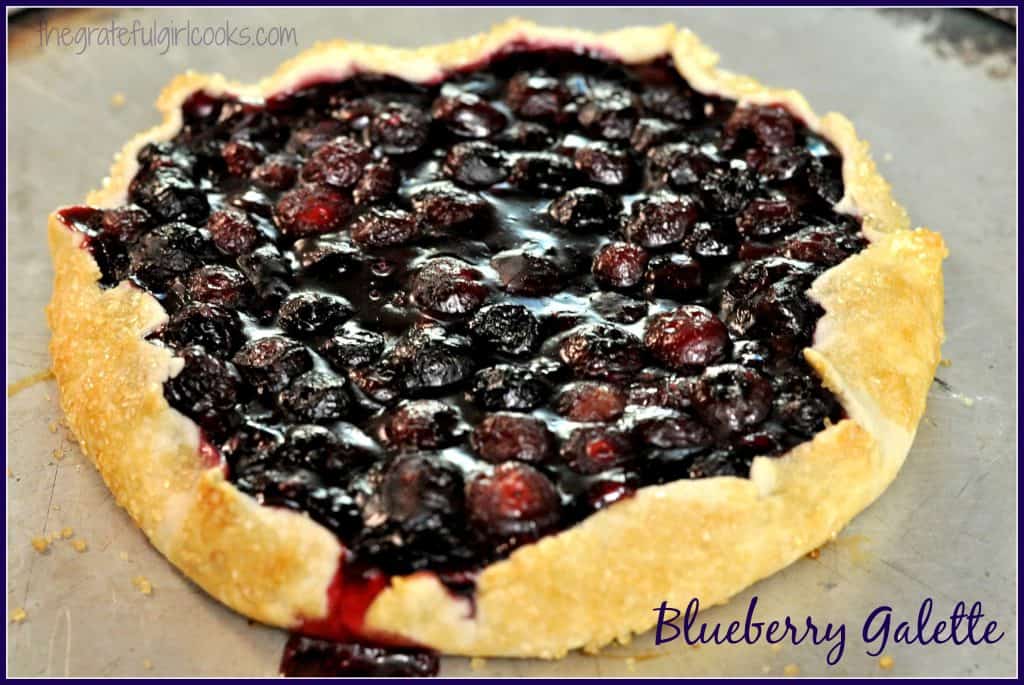 What exactly IS a galette? It is a French term used to describe different kinds of flat, round, or free form pies or cakes. This one is a free form pie galette. Very rustic, but so easy!
I had the equivalent dough leftover of one half of a pie crust. (I used DIY – Mom's Pie Crust for the dough, but you can use any prepared pie crust).  I rolled the dough out  to form a rustic round shape, then transferred it to a baking sheet (fold dough in half, then transfer-it's easy!)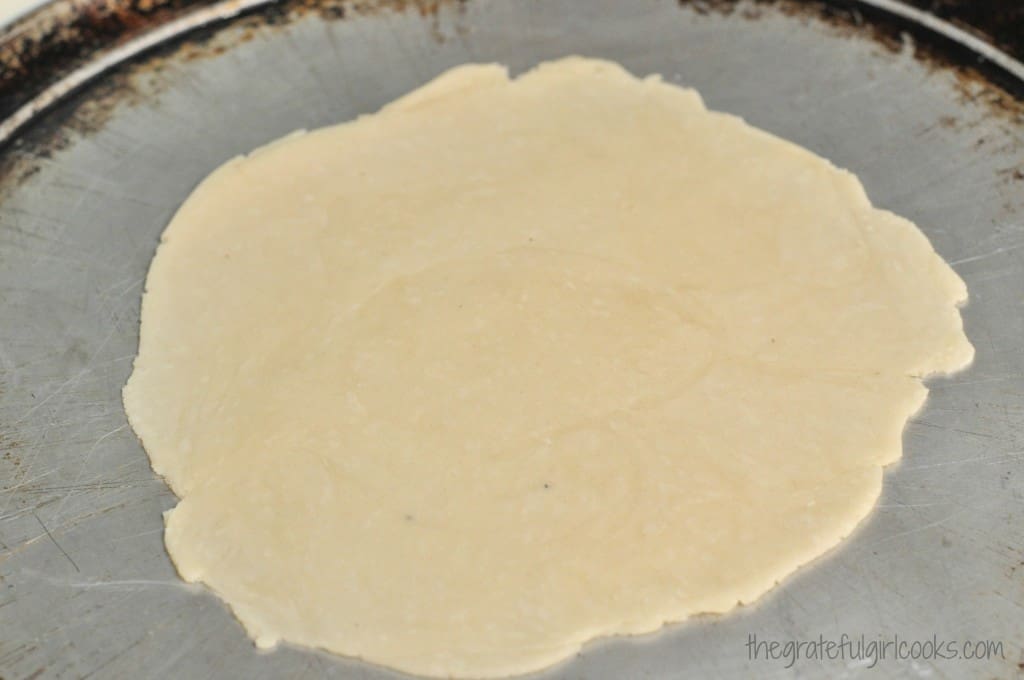 I knew I had some blueberries in the freezer, so decided to make a small galette, then just made it up as I went. I've made thickened blueberry compote before, so used what I remembered to quickly make up the blueberry filling. I added frozen blueberries, lemon juice, cinnamon, sugar, lemon zest, then added a water/cornstarch slurry to the blueberries, and cooked the mixture down until it had thickened (about 10 minutes or so).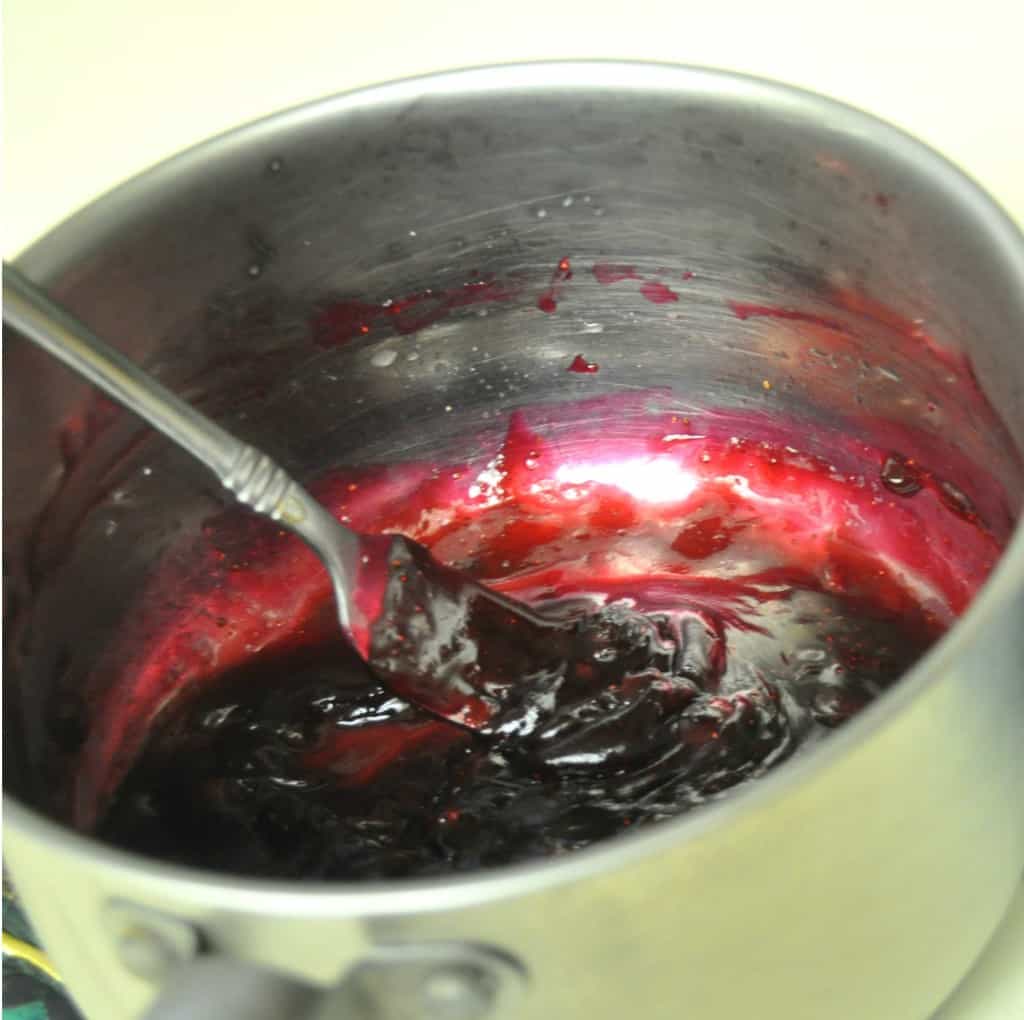 I let the blueberries cool down a bit, then spooned the mixture into the center of the dough, being sure to leave the edges free from filling. I then carefully rolled the edges up and over the filling (just enough to hold the filling in – try hard not to overfill the dough). I then brushed the "crust" with a beaten egg, then sprinkled the crust with raw sugar (larger than granulated). Into the oven it went for about 30 minutes (until crust was golden brown, and blueberry filling was bubbly).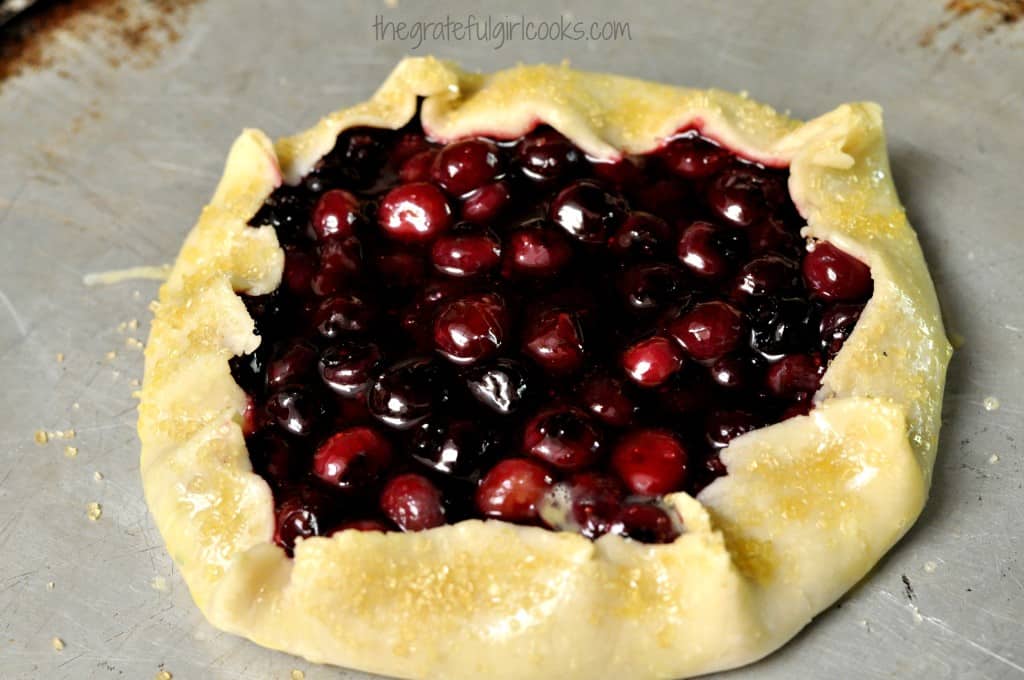 I let the galette cool completely on the baking sheet, then carefully transferred it (using two spatulas and a prayer) to the serving dish. I served it at Thanksgiving, alongside the other pies, and it was a big hit! We cut it into 6 small slices and it was really good! It's always fun to see what you can make with odds and ends!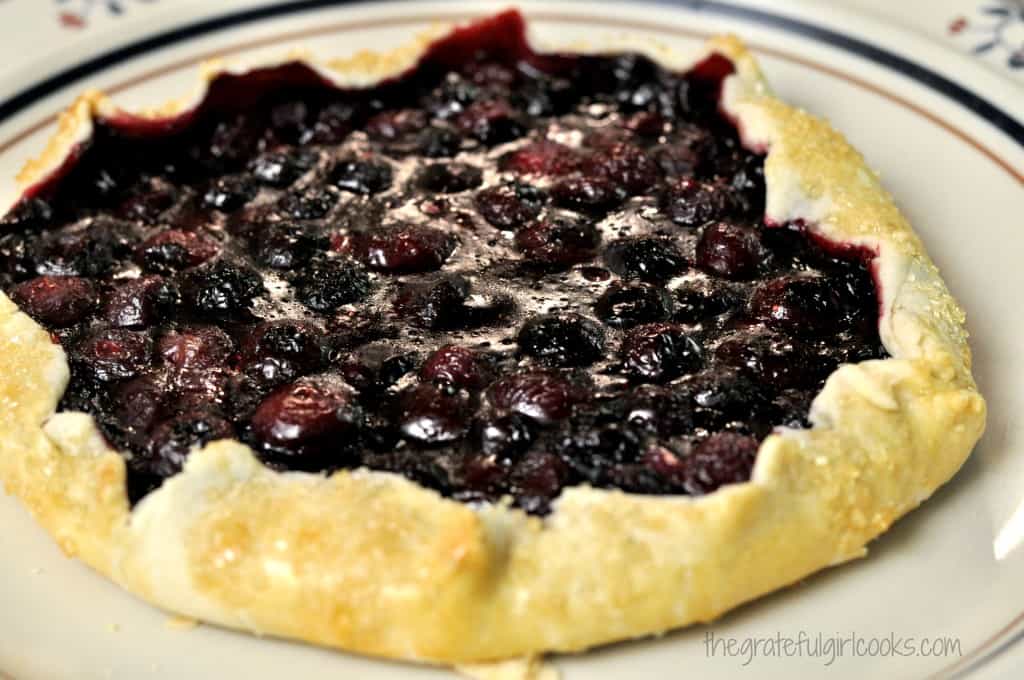 The blueberry galette cuts easily, and was very simple to serve up individual slices! Didn't think of it at the time, but a dollop of whipped cream would be awesome on a slice!
Have a blessed day, friends. Choose to be thankful for the "things" that cross your path today!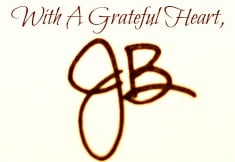 Recipe source: my brain, on Thanksgiving overload

Save