What do you get if carrot cake gets married to zucchini bread? This! Carrot Zucchini Bread.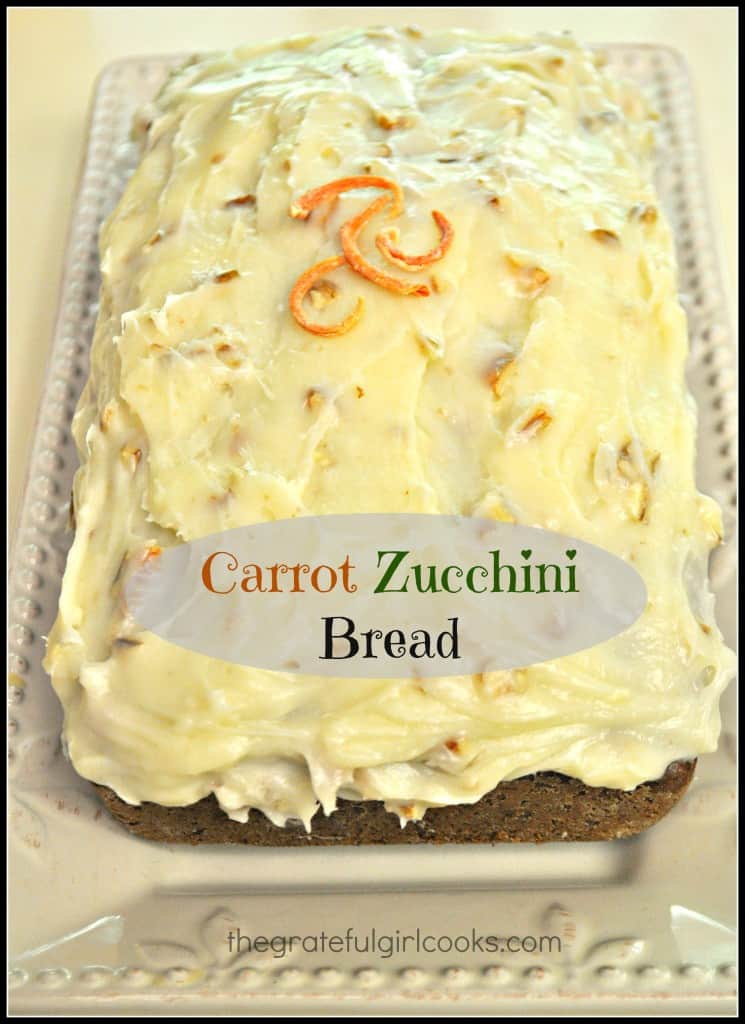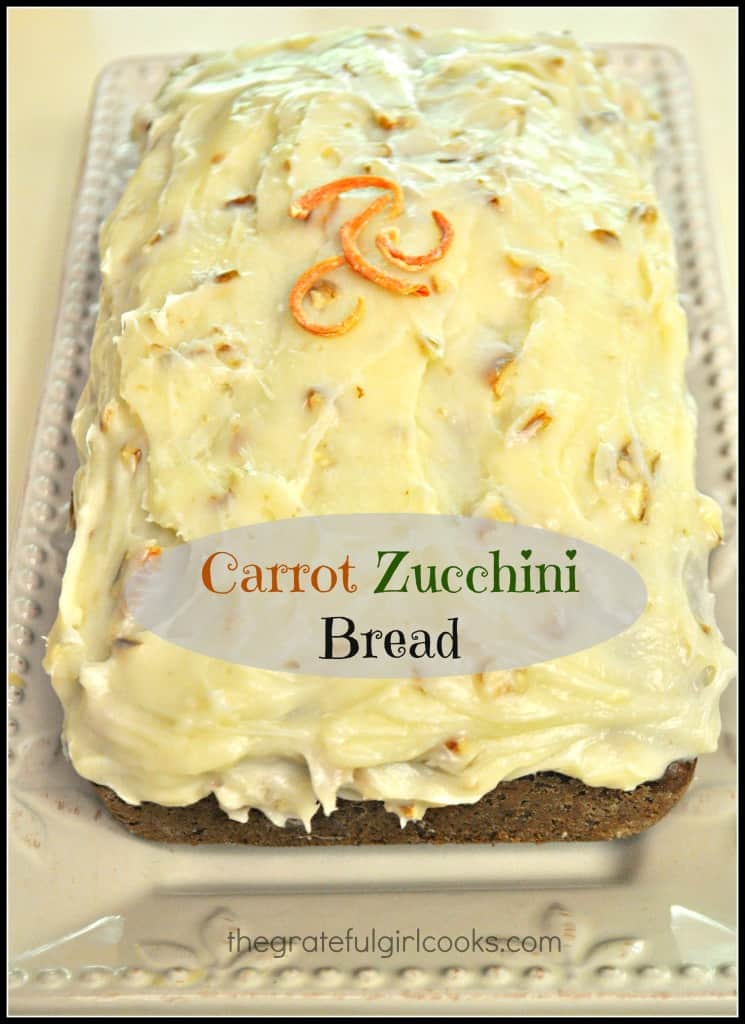 I found this recipe online and decided to try it and use up some of the frozen, grated zucchini hanging out in my freezer since last summer. It was a great find. I made this loaf yesterday…the flavor combo of the zucchini, carrots, brown sugar and cinnamon is a winning one, for sure! Then to top it all off (quite literally!), the cream cheese pecan frosting is fantastic!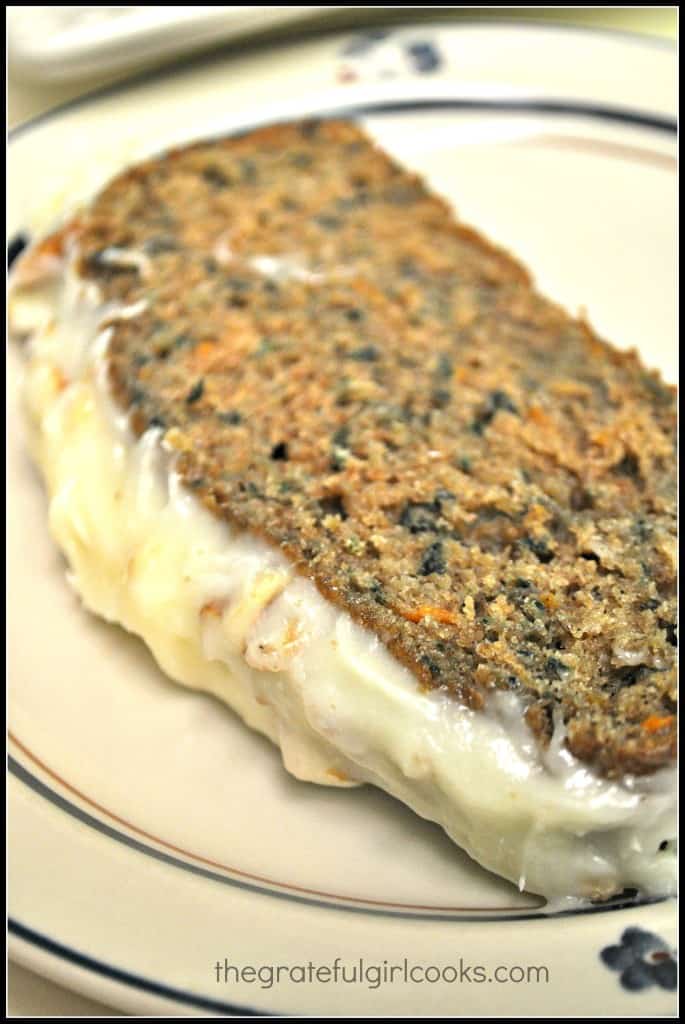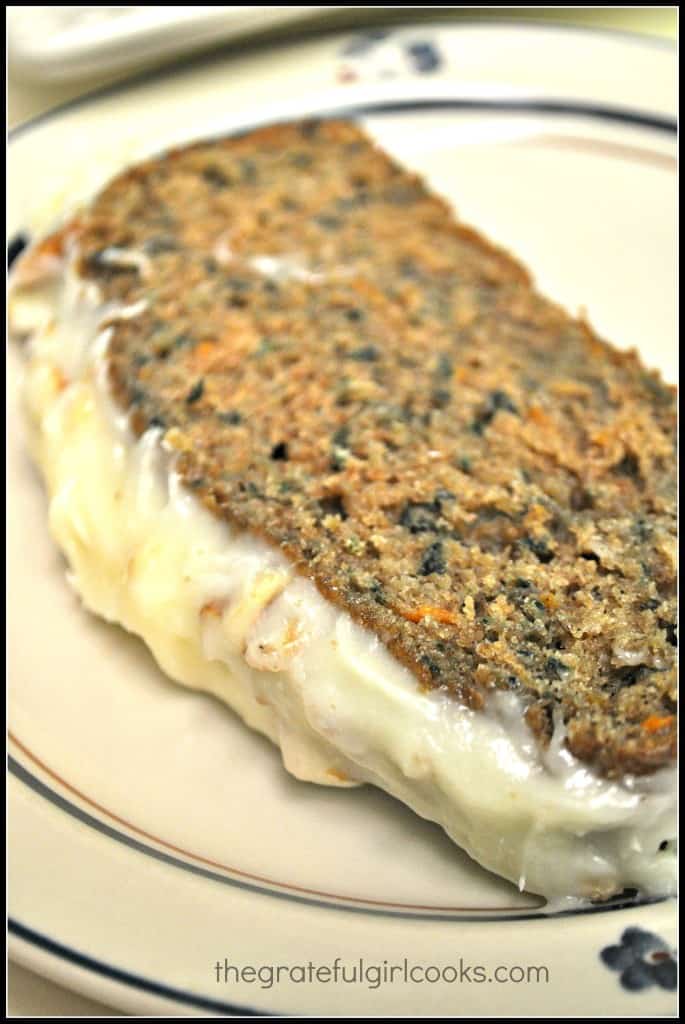 The bread was easy to prepare, and very tasty! I had a slice this morning with my coffee. Delicious! I must say I enjoyed the flavors and the moist texture of this carrot zucchini bread very much. The recipe makes 2 loaves, and is easily cut in half in case you only want one loaf (like me), so it's a win-win!
Hope you will give this a try…and I hope you enjoy it, also!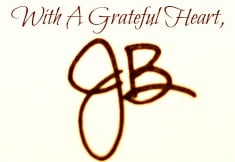 Recipe Adapted From: http://www.howtoinstructions.us/carrot-zucchini-bread/#.U5MvNCi4mSq