These Chocolate Chip Orange Scones are my "all-time favorite" scones. Period!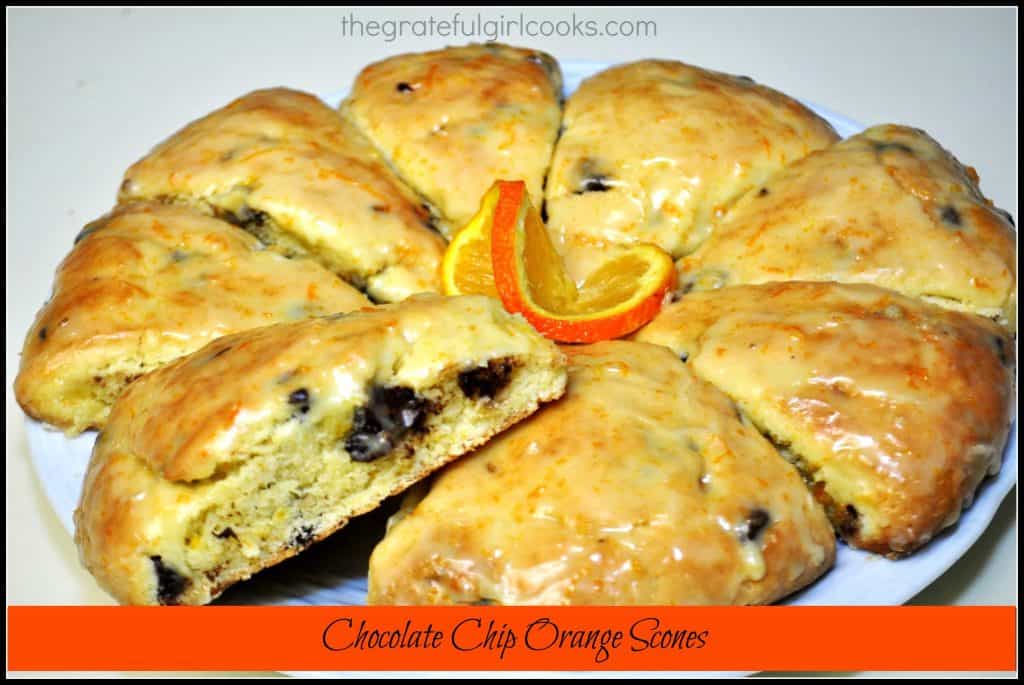 When I worked full-time (for almost 30 years), I would occasionally bring plates of these delicious scones to the office, to share with my friends. They were always a big hit… and I always returned home with empty serving plates!  Now that I have my own blog (to share favorite recipes with family and friends in one convenient location), I decided to share this special recipe with you. I think you will LOVE these scones!
I made a batch this morning…it was a brisk 36 degrees outside; a spectacularly gorgeous Pacific Northwest kind of day (Thank you, God, for the beauty all around us). My husband and I discussed our plans for the day while enjoying a scone, accompanied by our obligatory cups of "strong" coffee. Ahhhh..delicious! Chocolate and orange are a favorite flavor combination of mine, and these scones, with their sweet citrus glaze on top, are "practically perfect in every way".
What a great way to start the day (and soooo much less expensive than buying them at the local coffee house!)  Give them a try…I hope you enjoy them as much as we do!
Update: I made some this past Christmas (2015) for breakfast. They were gone in a flash!!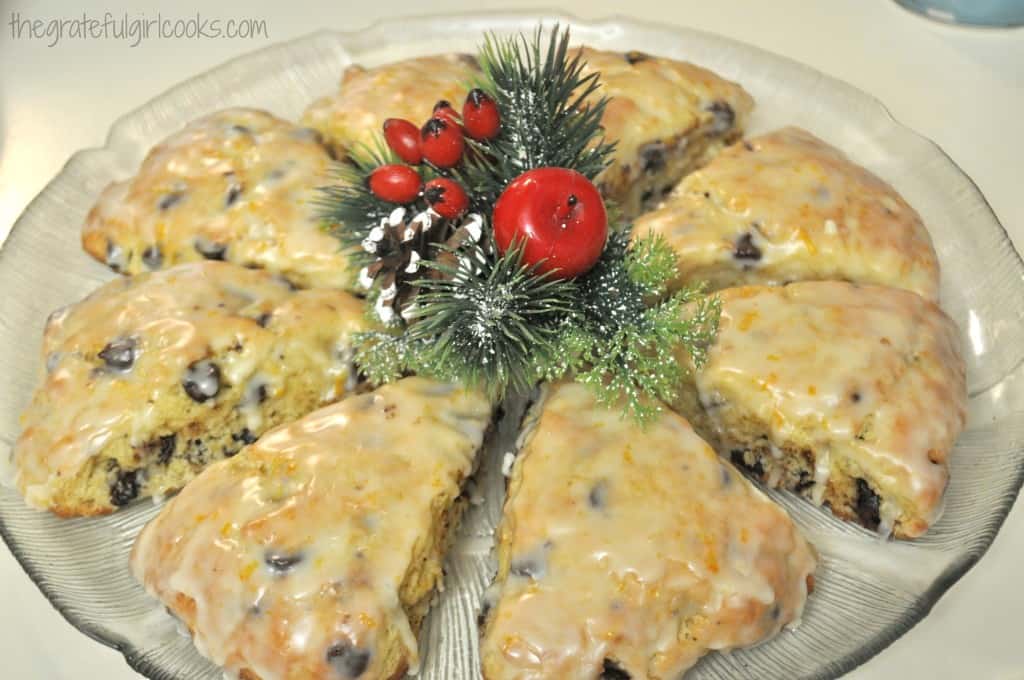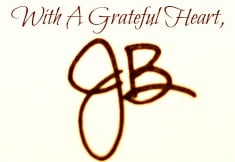 Recipe Source: unknown

Save
Save