What a mouthful…Chocolate Dream Cups with Raspberry Mousse. Bet ya can't say that ten times in a row…while stuffing these delicious bite-sized treats into your mouth!
This is one of the desserts I brought to our family's Easter brunch this year, along with Spring Flower Sugar Cookies, Lemon Curd Filled Won Ton Cups, and Chocolate Chip Cheesecake-Swirl Brownie Bites (as seen in photo below). The way I figure it is, if you can just EAT the container that holds the raspberry mousse, the less dishes there will be to clean up. That works for me just fine! These cute little treats, all contained in a chocolate shell (yum) are the perfect "little yummy bites" that are always fun to take to a party or a potluck where you're the lucky person who gets to bring dessert.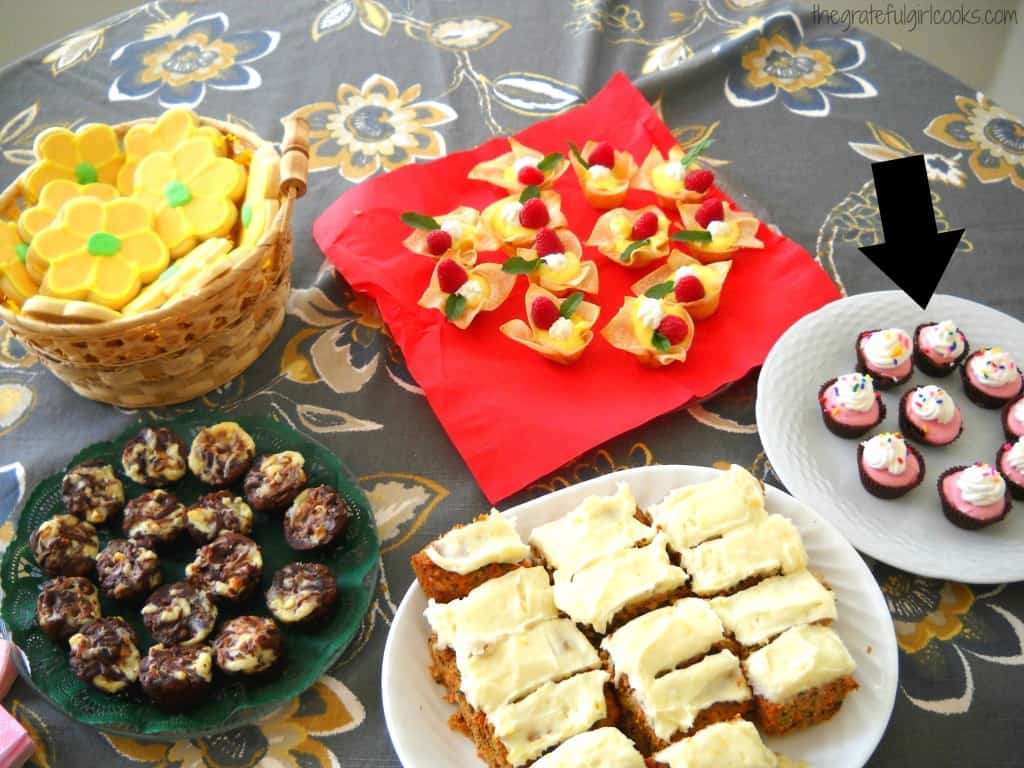 The prep work on these is where you will spend some time…getting those chocolate shells thickened enough to hold the mousse at times can seem daunting, but fear not… it CAN be done, and the results are worth it!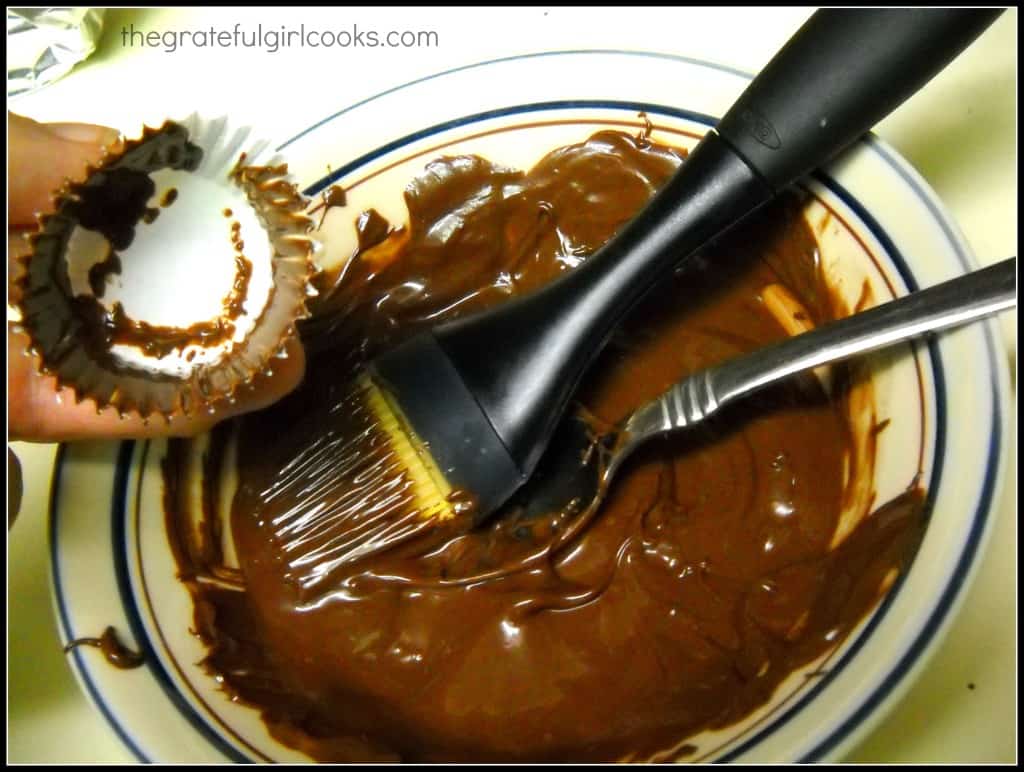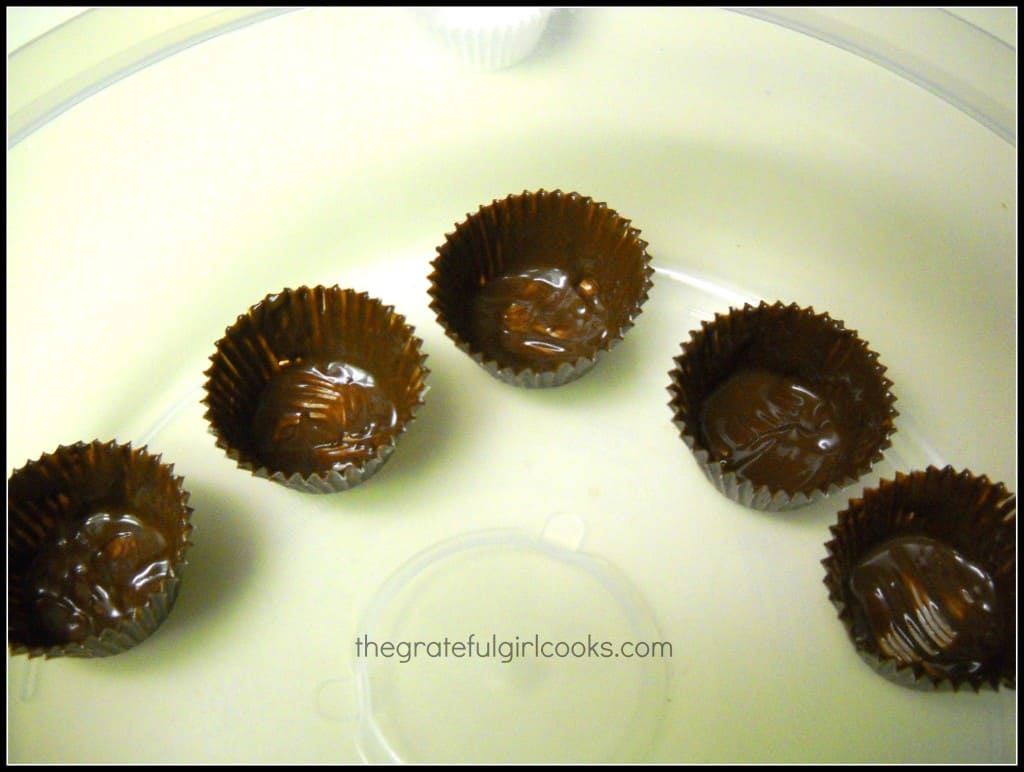 Here's a picture (above) of the "shells" coated with chocolate after the first coating. You will need to do 2-3 coats of chocolate to ensure the chocolate shell will be thick enough to hold the mousse without breaking!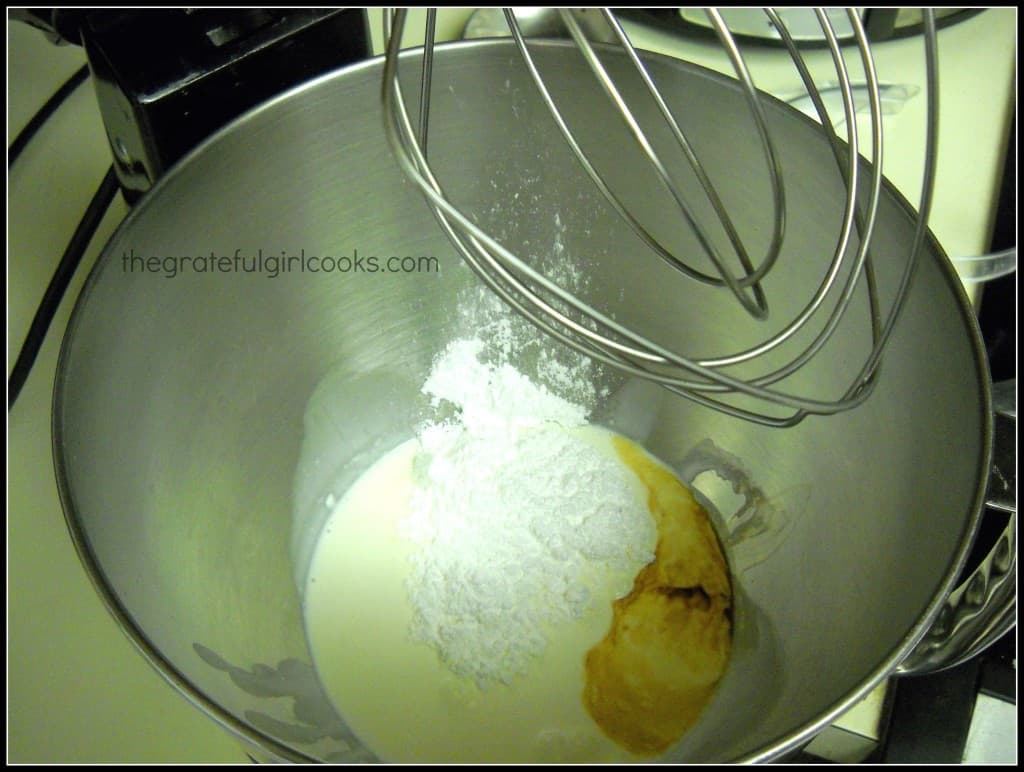 Making the raspberry mousse is really easy…trust me!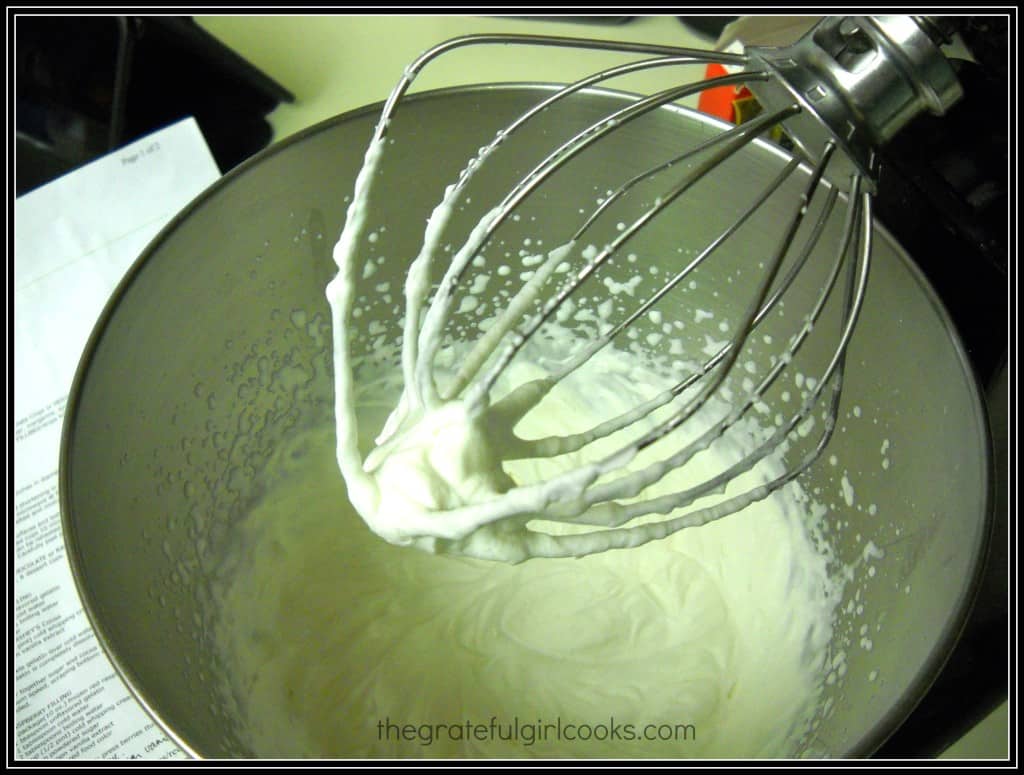 It looks so pretty when you add the raspberry puree into the mousse filling!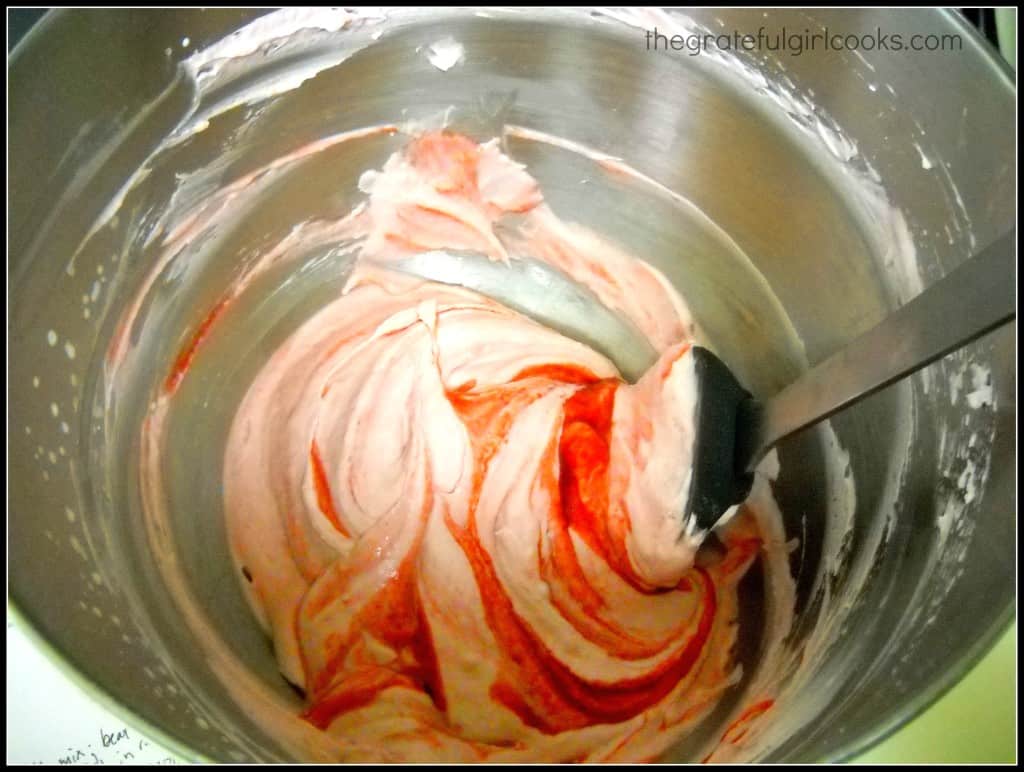 Now it's time to fill these little darlings! See how tiny, but CUTE they are (especially when compared to my ginormous, not so pretty fingers)!!!
Refrigerate the cups in a covered container until the mousse has set up (at least 2 hours or even overnight), then carefully (and I mean carefully!) remove the mini-cupcake papers. Now make them look cute with a small amount of whipped cream and some decorative sprinkles!  Voila!  You did it!  Serve and enjoy!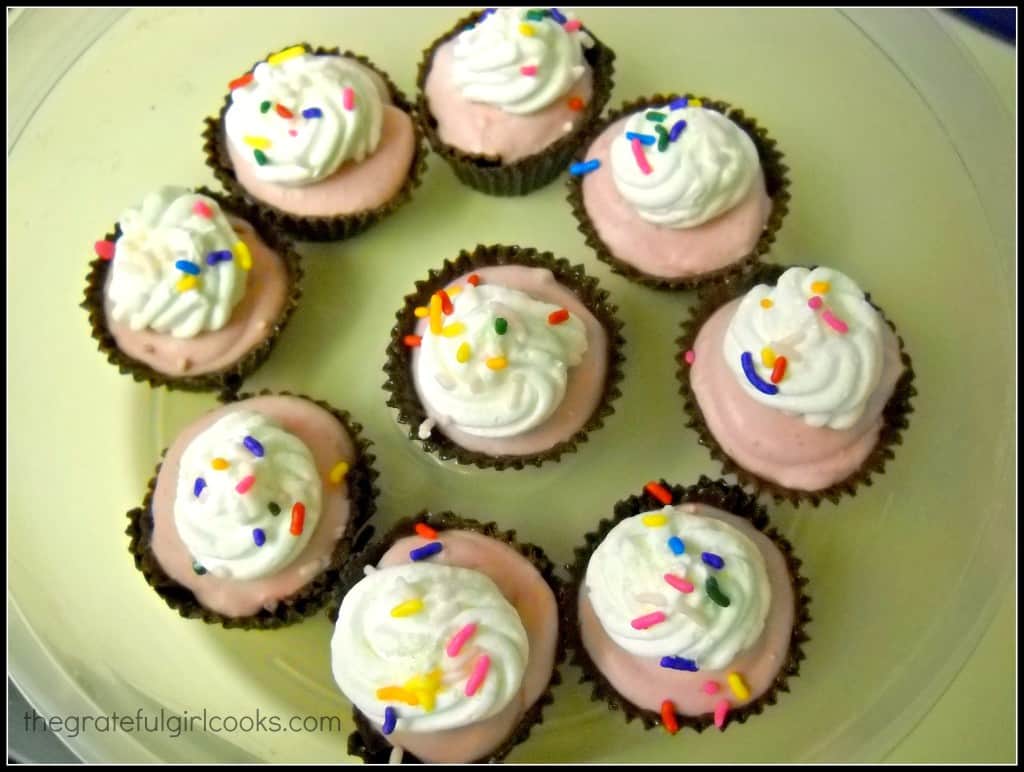 I sure hope you enjoy these… I know my family sure did!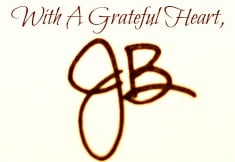 Recipe Source: https://www.hersheys.com/recipes/recipe-details.aspx?id=8026&name=Chocolate-Dream-Cups

Save