Another Easter celebration as a family has come and gone.  These Lemon Curd Filled Won Ton Cups were a big hit dessert at our Easter brunch.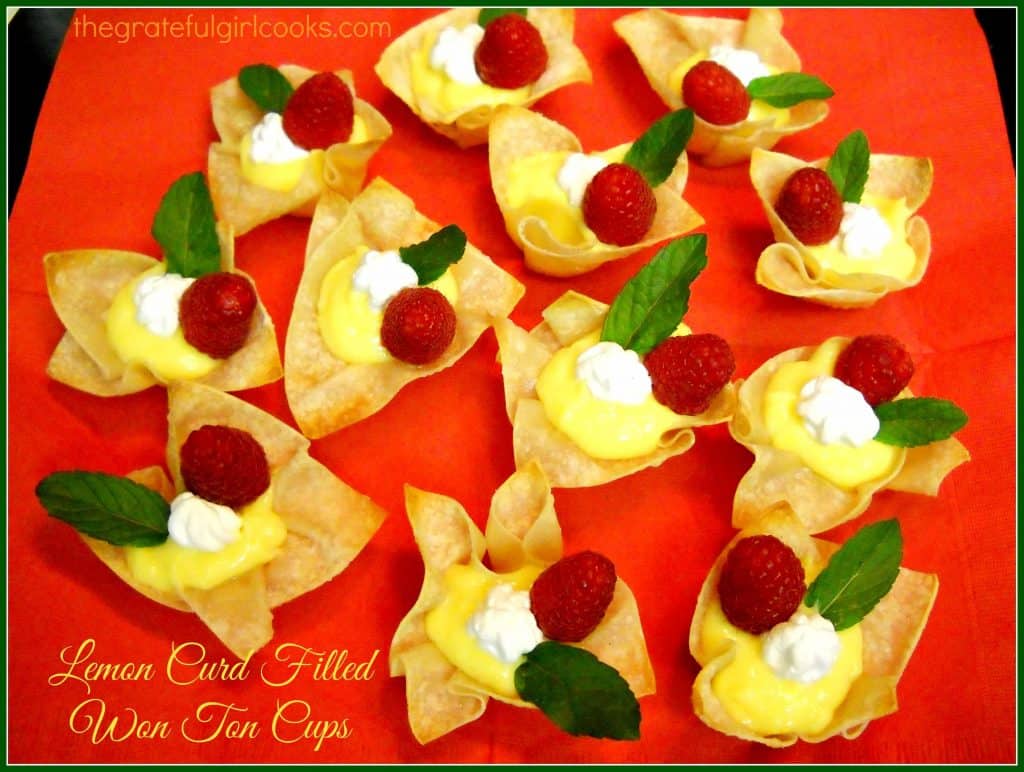 My husband and I were invited to Easter Brunch with our sons, their girlfriends and friends, after we got home from church services. My assigned food to bring was dessert (I actually might have volunteered for this?). I ended up bringing several "mini" desserts, including these Lemon Curd Filled Won Ton Cups for us to share.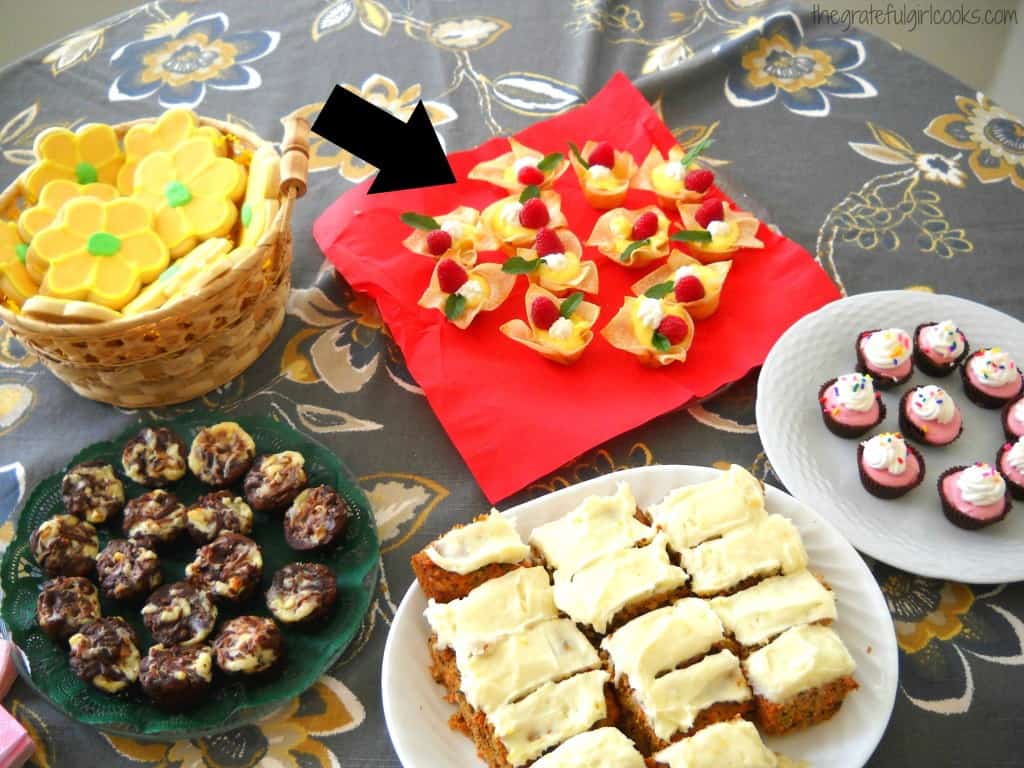 I love "little bite" kind of desserts (my favorite!) where you can try several different goodies, rather than having a huge slice of only ONE thing…that's a "win-win" in my dessert handbook.  In the photo (above), you can also see my Spring Flower Sugar Cookies, Chocolate Dream Cups with Raspberry Mousse, and my Chocolate Chip Cheesecake-Swirl Brownie Bites, which are the other "small bite" desserts I made for the Brunch.
I found this recipe on Pinterest and thought it sounded interesting enough to give it a try. The sugar dusted, baked won ton cups filled with chilled lemon curd sounded like a sweet/tart little bite of goodness to me! I had never made lemon curd before, so I was excited and curious to learn how. Guess what? It was EASY…and delicious! I made the lemon curd and the won ton cups the day before Easter, so all I had to do at the last minute was fill the won ton cups with chilled lemon curd, and garnish each one with a fresh raspberry, a dollop of whipping cream. and a mint leaf (which conveniently I picked from a peppermint plant in my garden- Yay! Score one for growing it yourself!)
I would definitely make these again…they are very festive looking and delicious! I think they are at their very best when served the very same day you fill the cups!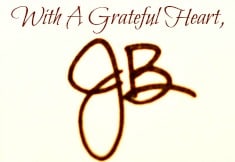 Recipe Adapted From: http://www.littlemisscelebration.com/2013/06/16/lemon-lime-curd-in-sugared-wonton-cups/

Save
Save
Save