One of the things I love about the crisp and cool weather in Fall is making Potato Soup… Fully Loaded Potato Soup!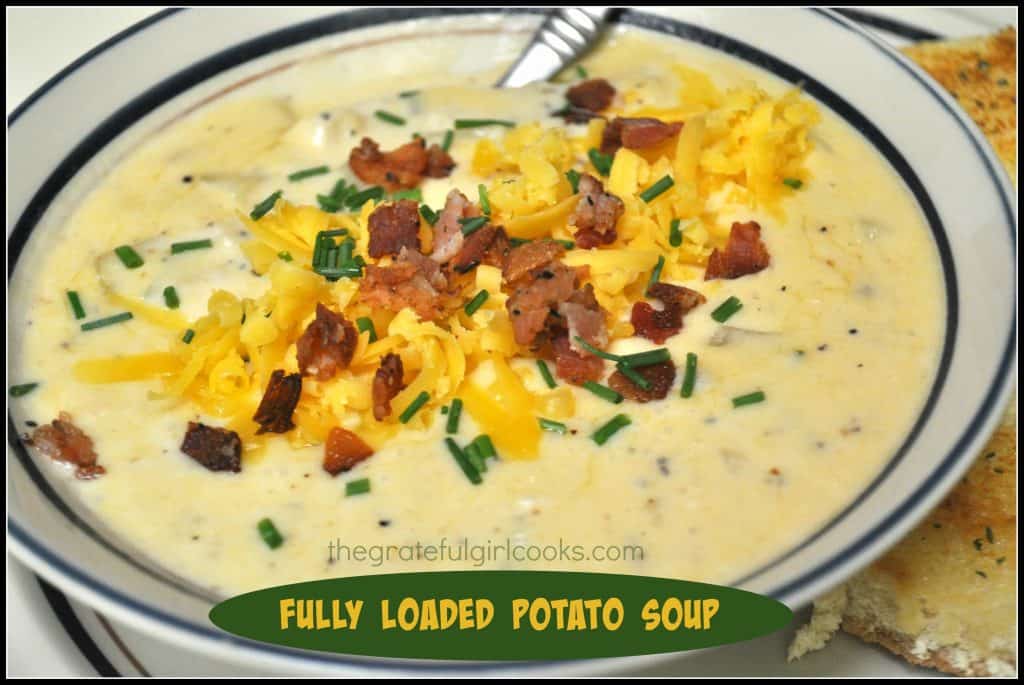 Fully LOADED Potato Soup. Loaded with all the good things you would stuff a baked potato with, given the chance. Bacon, cheese, chives, sour cream… well – you get the picture! A hot bowl of this flavor-packed potato soup on a cold day is just what you need to satisfy a growling stomach…
A couple of years ago I had about 9 ladies from a Bible Study group I was in, over for lunch. I made a big pot of this soup…I didn't use a recipe… just kind of put it all together and it was wonderful! I received several compliments on the soup. My friend, Judy asked me where I got the recipe, and I had to tell her I just made it up as I went along. I couldn't even give her the recipe because I didn't write anything down as I cooked. Epic FAIL.
Sooo… two years later and I have finally remembered to document the making of this delicious and filling soup as I prepared a big batch recently on a rainy, cold, dismal day (aren't those the BEST days for making a big pot of soup?) It's easier than you think to make it… and IT IS YUMMY! Perfect for a cool evening's meal (very filling) and lunch leftovers the next day… and the next day…! Hope you will give this recipe a try… I am confident you will LOVE it!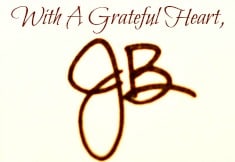 Save
Save
Save