I found a simple recipe for a Hawaiian Macaroni Salad while searching online the other day. I first tried Hawaiian macaroni salad (and loved it) several months ago, when our oldest son dropped by our home with pulled pork and macaroni salad he picked up from a local, well known authentic Hawaiian restaurant.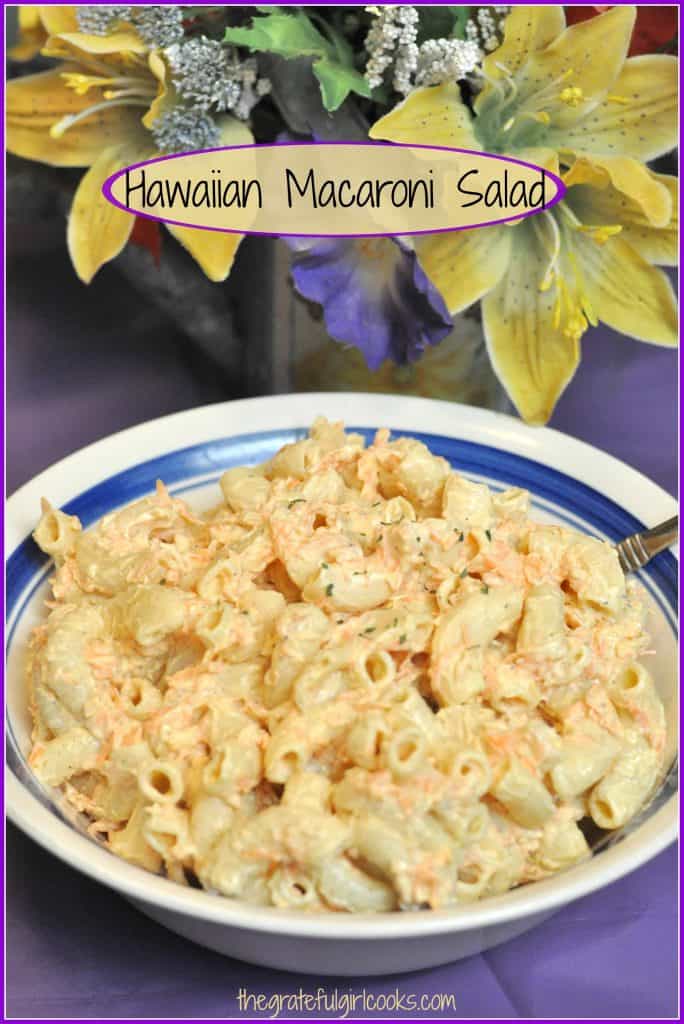 We loved this recipe!  I grew up not really liking "regular" macaroni salad, due to all the sweet pickle relish my Mom put in the recipe (not a big fan!). Perhaps that is why I really like this simple, creamy Hawaiian-style macaroni salad, made with a few simple ingredients (and no pickle relish!) Finely shredded carrots are what give this tasty salad it's slight orange coloring. Here's how to make this fantastic "Hawaiian-style" side dish:
Cook one pound (16 ounces) of elbow macaroni according to package instructions.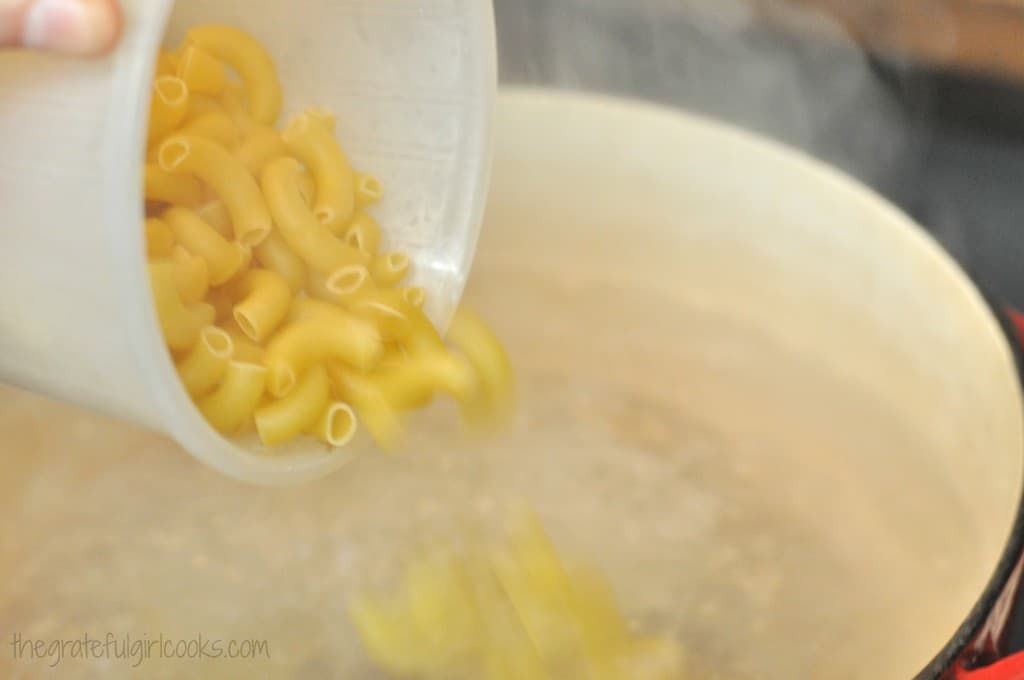 While macaroni is cooking, finely shred carrots and onion. I used the smaller opening of my hand grater to finely shred both the carrots and the onion.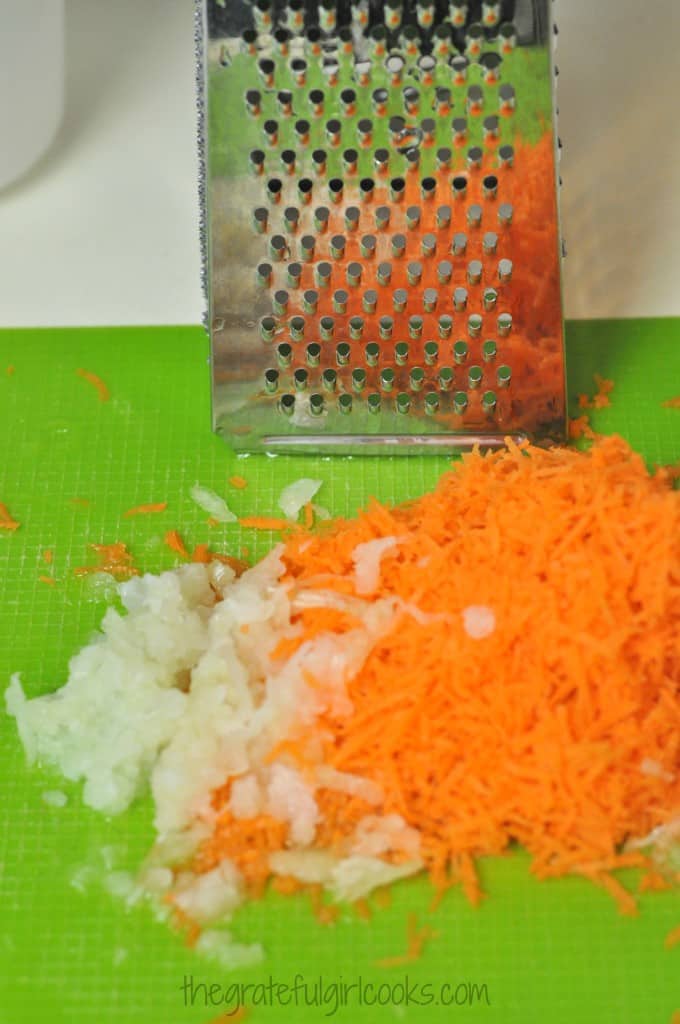 When macaroni has finished cooking, drain it well, but don't let it cool off.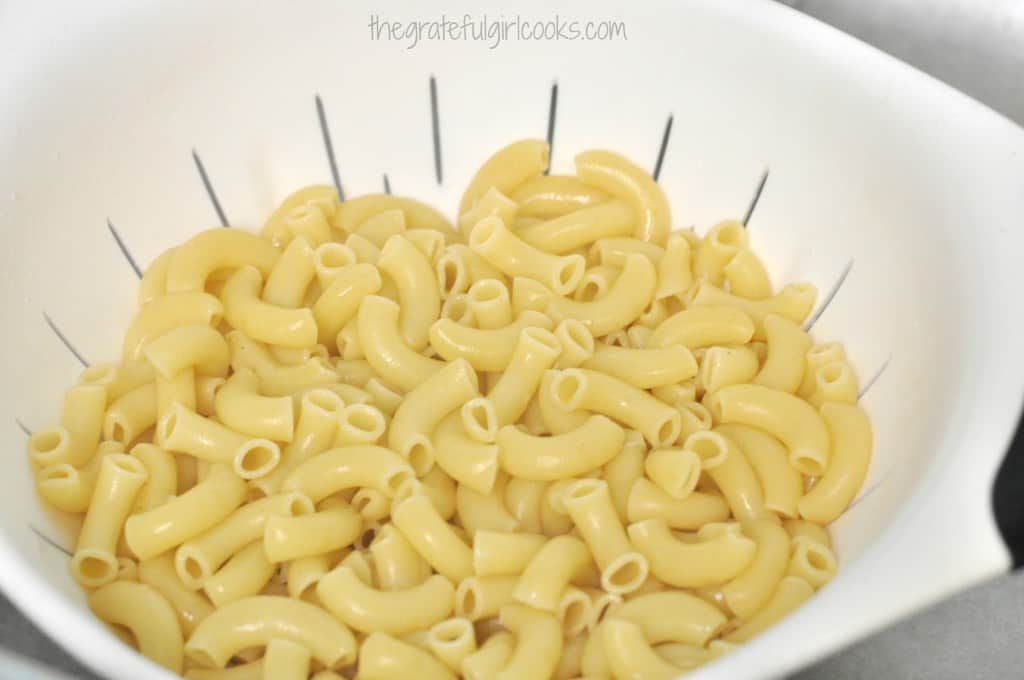 Put the macaroni in a bowl, or container with a lid.  While the macaroni is still hot, add apple cider vinegar, carrots and onion. Stir well. After ingredients are mixed together, let it cool for about 15 minutes.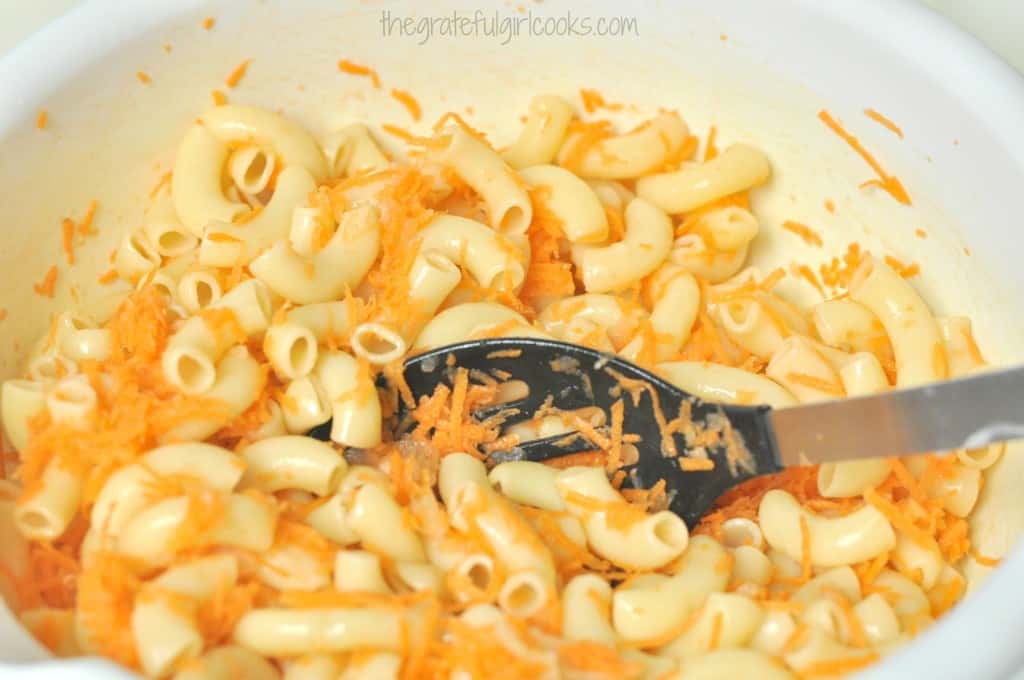 While macaroni is cooling off, mix together mayonnaise, milk and sugar in a separate container. Once macaroni is completely cool, add the mayonnaise mixture; gently stir it in, until ingredients are fully combined.
After ingredients are completely mixed together, add salt and black pepper, to taste. At this point the salad will seem "wet" , but never fear! The macaroni will absorb lots of the moisture as it refrigerates.
Cover the salad and refrigerate for at LEAST 4 hours (trust me, the longer it refrigerates, the better it tastes!). Make sure to give it a stir before serving, then enjoy this great side dish with some pulled pork (and rice), for an authentic Hawaiian meal!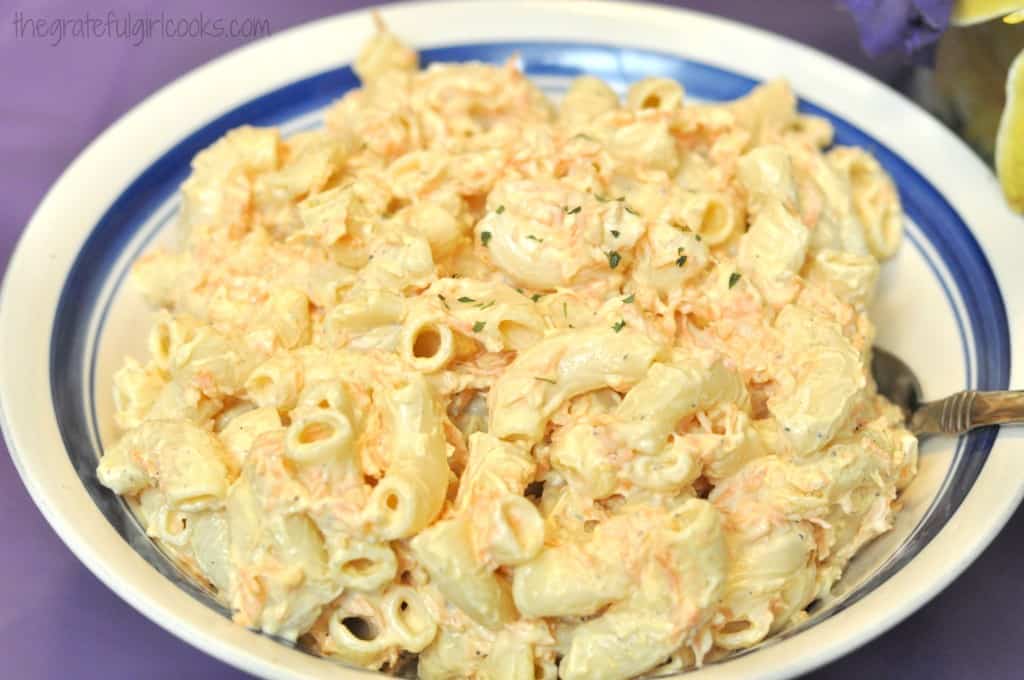 I'm really glad I made this salad. I kept coming back and having a few bites of it here and there (couldn't stay out of it!).  I even invited our son over to taste test it, and he loved it (and took some home for later)!  It is (or WAS… we scarfed it) delicious, simple to prepare, very creamy (like it's supposed to be), and a great side dish. Hope you'll give it a try!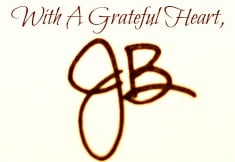 Recipe Source: http://www.favfamilyrecipes.com/authentic-hawaiian-macaroni-salad.html

Save
Save