It's officially SUMMER!!! Time for BBQ's with friends, lots of sunshine, starlit evenings hanging out on our back deck, ping pong tournaments, and Homemade Peach Ice Cream!  What could be better than a big old bowl of frozen peachy goodness on a hot summer day?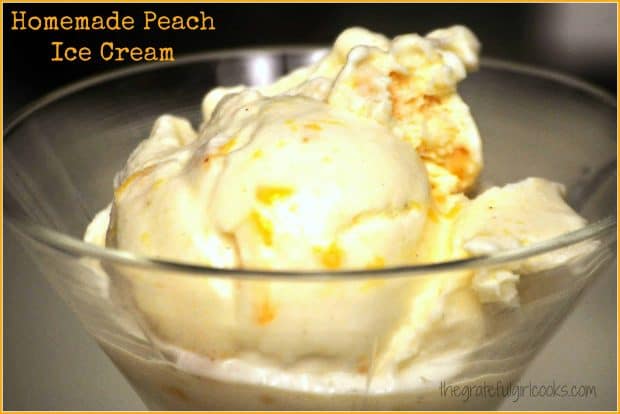 I found this recipe from Patrick and Gina Neely at Food Network's website a couple years ago, and thought I would give it a try! I love experimenting with new recipes for homemade ice cream, and this one sounded like a winner! Their recipe also included instructions for a wonderful pecan and praline topping. I've previously posted the recipe for the ice cream topping here on my blog. It is called Southern Praline Sauce and it is fantastic, served warm over this peach ice cream! Now it's time to post the recipe for the yummy peach ice cream!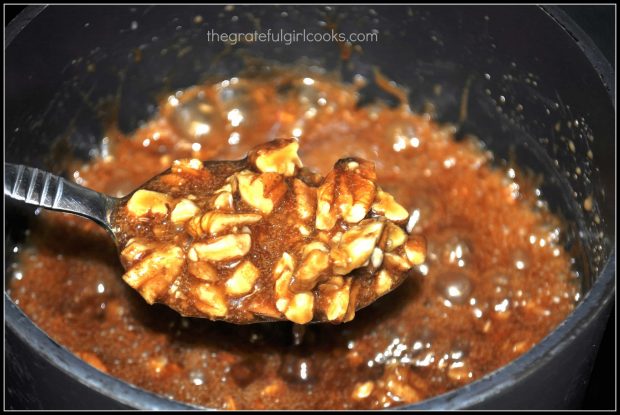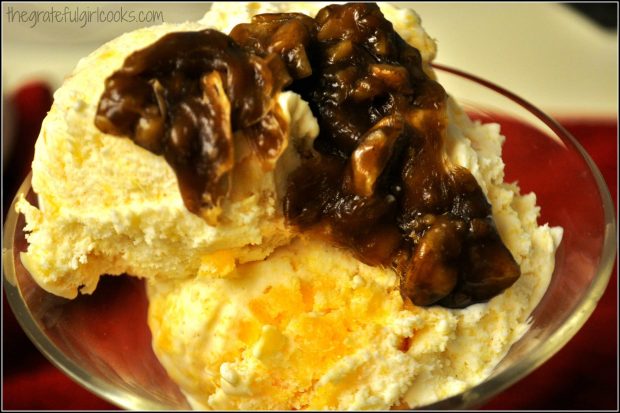 Whether you make the praline sauce or not, this peach ice cream is fabulous! The recipe uses fresh peaches, peach nectar, and sour cream, etc., so you KNOW it has to be yummy! I used some of the fresh juicy peaches I picked at a local farm to make this ice cream… the epitome of freshness!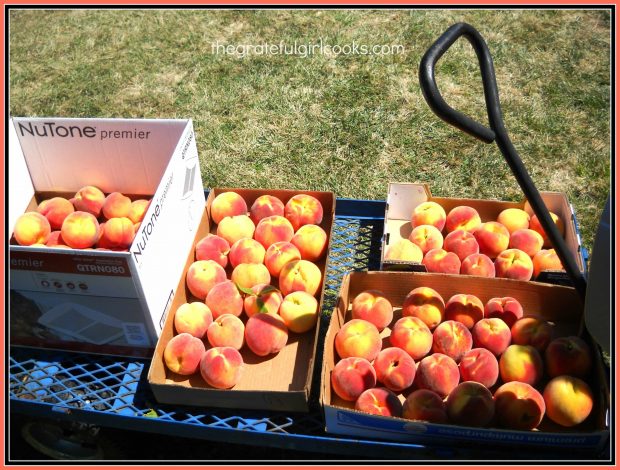 Anyways… this is a great recipe, all you homemade ice cream lovers out there. If you're looking for one for Homemade Peach Ice Cream to add to your summer enjoyment, this is one I heartily recommend. Hope you'll give it a try. It's amazing!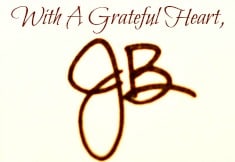 Peach Ice Cream Recipe Source: http://www.foodnetwork.com/recipes/patrick-and-gina-neely/neelys-homemade-peach-ice-cream-recipe.html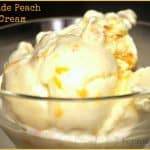 Homemade Peach Ice Cream
Nothing says "Summer" like a bowl of homemade peach ice cream!
Ingredients
5

large ripe peaches

, peeled, pitted, chopped

1/4

cup

water

1

(12 ounce) can peach nectar (I used Kerns brand- found in juice aisle)

1

cup

granulated sugar

4

ounces

(1/2 cup) sour cream

1

pint

heavy whipping cream

1/4

teaspoon

vanilla extract

2

teaspoons

lemon juice
Instructions
Put the chopped peaches into a medium saucepan. Add the water and the canned peach nectar to the peaches. Stir to combine. Cook these ingredients on medium heat until peaches have softened and cooked for about 10 minutes. Remove the pan from the heat. Drain off the peach juice (you can discard the leftover juice).

Pour the peaches into a large mixing bowl. Stir in the granulated sugar, then let the peaches sit for awhile, so they cool back down to room temperature.

Once the peaches have cooled down to room temp., add in the sour cream, whipping cream, vanilla extract, and lemon juice. Blend these ingredients well, using either an immersion blender, a food processor, or a blender (might have to do in batches).

Pour peach mixture into the canister of your ice cream freezer and freeze, according to your particular manufacturer's instructions. When done, put the ice cream in a covered container and freeze for a couple hours to firm it up a bit.

If desired, serve with warm Southern Praline Sauce over the top of the ice cream (see link in post for recipe).

Serve, and enjoy!
Recipe Notes
Prep time includes about half an hour of inactive time, waiting for cooked peaches to cool down to room temp. It does NOT include time in the freezer AFTER ice cream is made (to firm it up), because you can eat it "soft serve", right out of the ice cream freezer, if you want.
Save
Save