Today's post is a recipe for a rich, delicious Southern Praline Sauce that is a perfect accompaniment for ice cream (I  know this for a fact, based on personal experience with butter pecan, peach, and vanilla ice cream *cough, cough).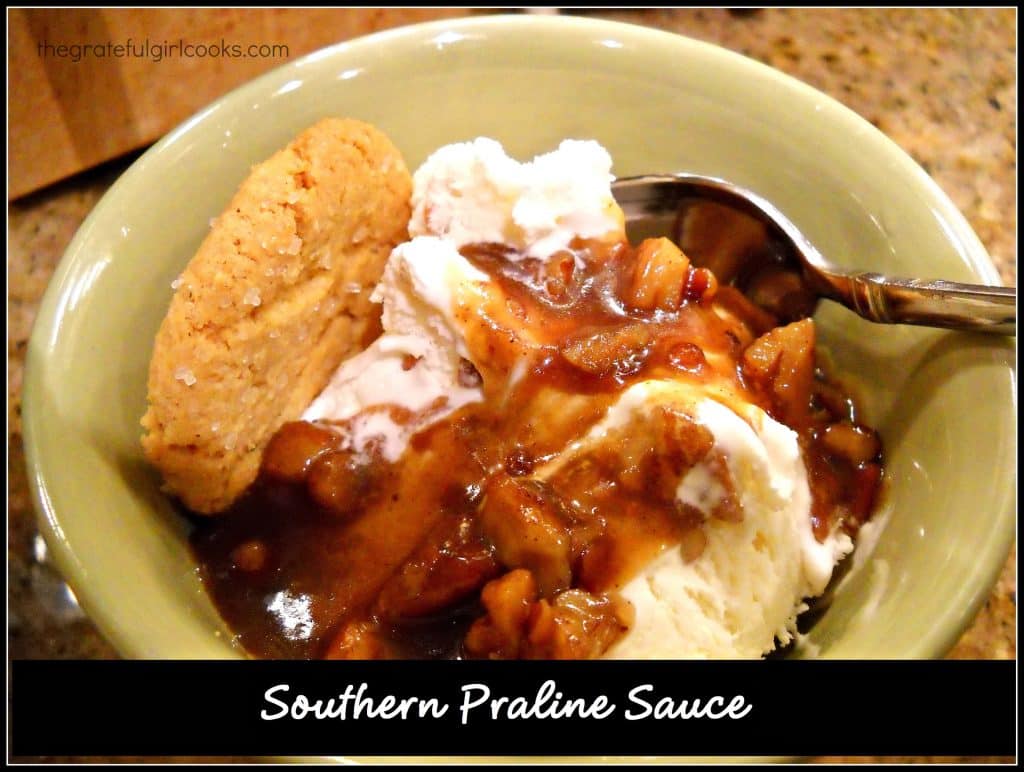 I might add that this praline sauce is so good, you will be tempted to eat it right out of the jar with a spoon (again…personal experience ☺).
This decadent sauce is also a wonderful little gift when packaged in a jar with a gift tag and a cute ribbon; a homemade gift, made with love, from your kitchen to a friend or colleague.
Save