True confession: I LOVE pizza…greasy, cheesy, hot, pepperoni pizza! (LOVE being the key word here, folks!)  And you know what?… I even like to make it from scratch… sometimes!  So today I am sharing how to make it yourself! Pepperoni Pizza.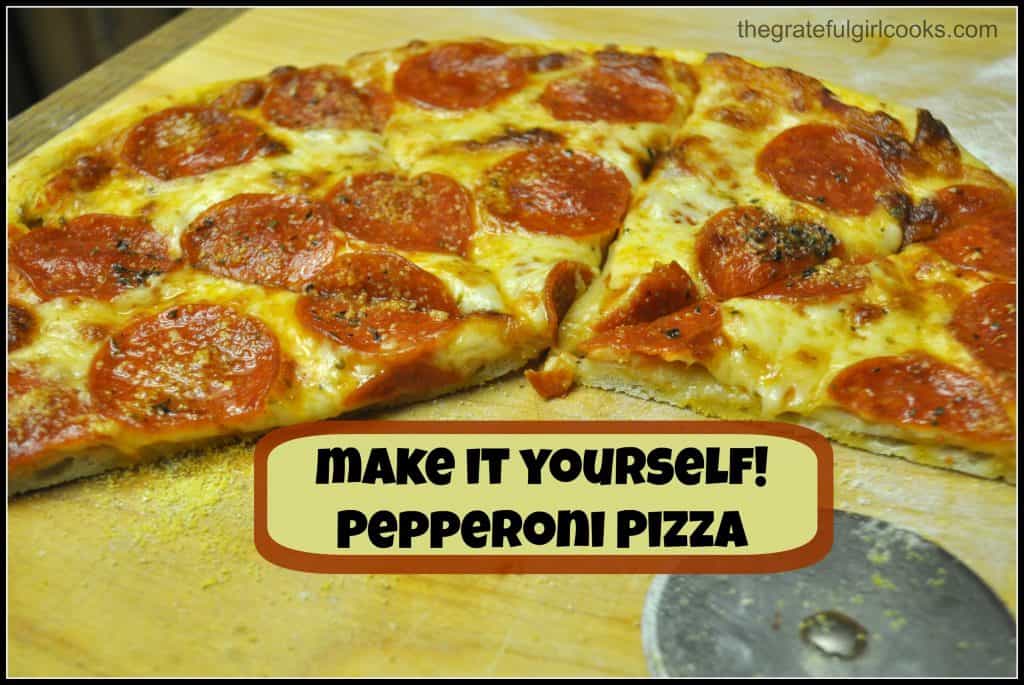 When we want pizza, most of the time my husband or I will simply pick up the phone and call our favorite pizza place and order a large pizza.  The hardest part (especially when our sons were young and living at home) has always been simply picking out WHICH kind of pizza we could all agree on.  Well, I personally like almost every single kind of pizza (shocking, I know!), but honestly, my all time favorite still is pepperoni pizza…greasy, and dripping with hot, stringy melted cheese.  You know what I'm talkin' about… the kind that has lots of melted cheese and floppy pepperoni that slide off onto your chin and scald you for life? Yeah…THAT kind.
Several years ago, I decided to try making pizza at home as a way to learn how…and to save money.  I wasn't sure if I would like the results (can anything taste better than a great take-out pizza?), but I am happy to say that making my own pizza turned out to be fun and tasty!  Oh yeah…and the cost was way less than ordering take out.  So here's how you can make your own… this is a recipe for basic pepperoni, but it doesn't take a rocket scientist to tell you how easy it is to "make it your own" and add whatever toppings you love.  I've morphed this basic recipe so many ways I can't even count, at this point!  I like to use my bread machine to make the dough, but I've included directions for making it using a stand mixer with a dough hook OR by simply kneading it by hand.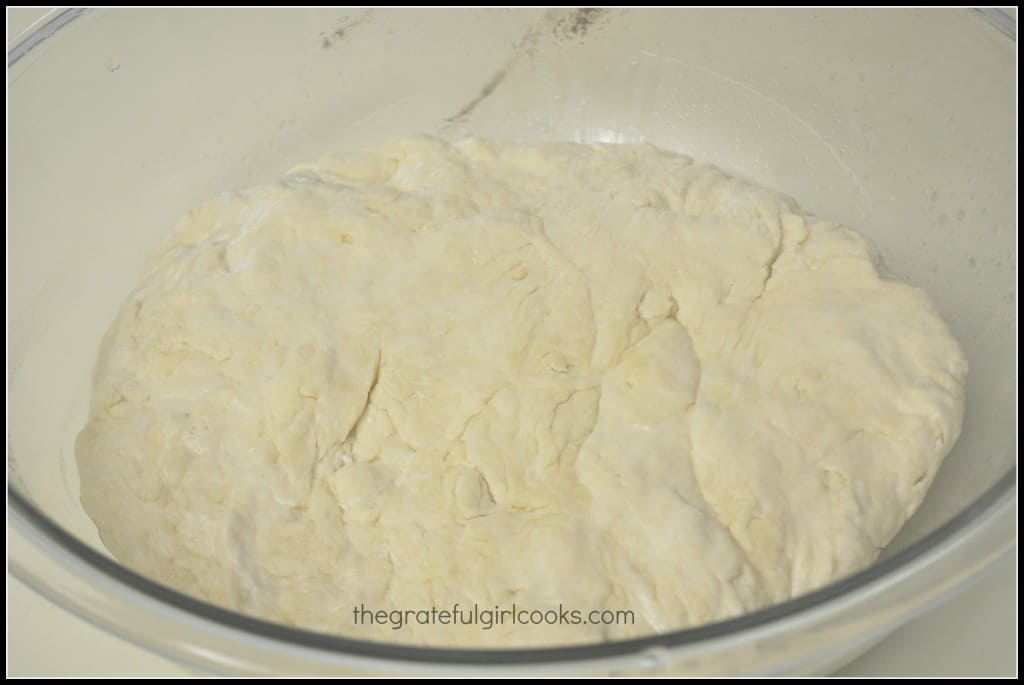 First you make the dough. Use either: a bread machine, a dough hook on a stand mixer, or
your own hands and brute strength.
Then you roll the dough out on a pizza pan and add the sauce (again, whatever kind floats your boat…I usually just end up using spaghetti sauce and fancy-ing it up with additional spices like garlic powder, oregano, etc.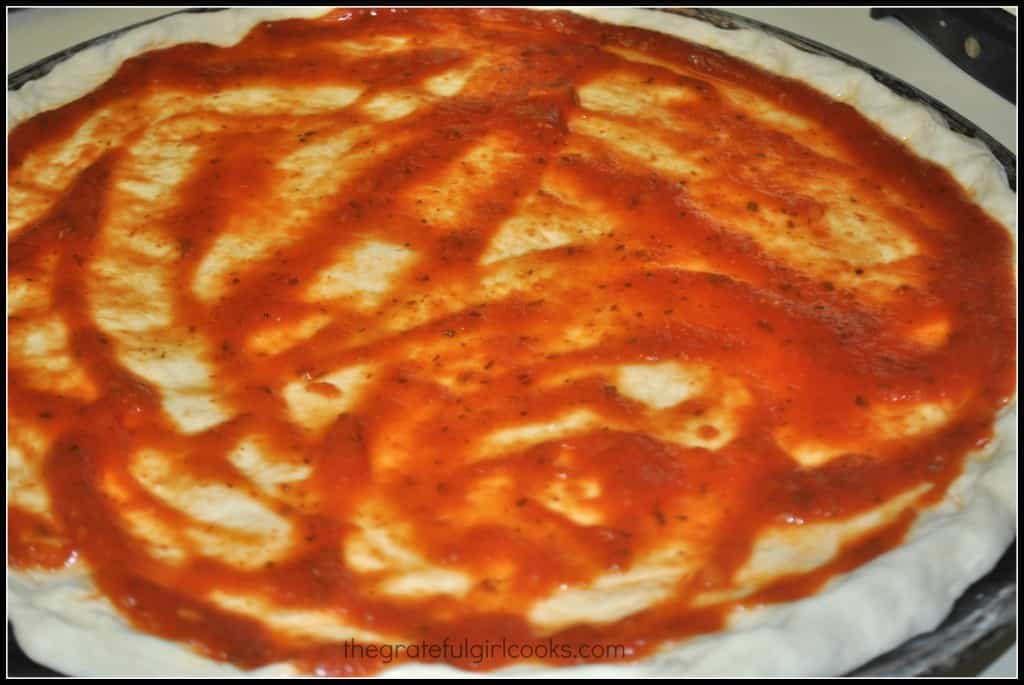 Add the cheese, and follow that up with the pepperoni (or other toppings-whatever suits you at the time!)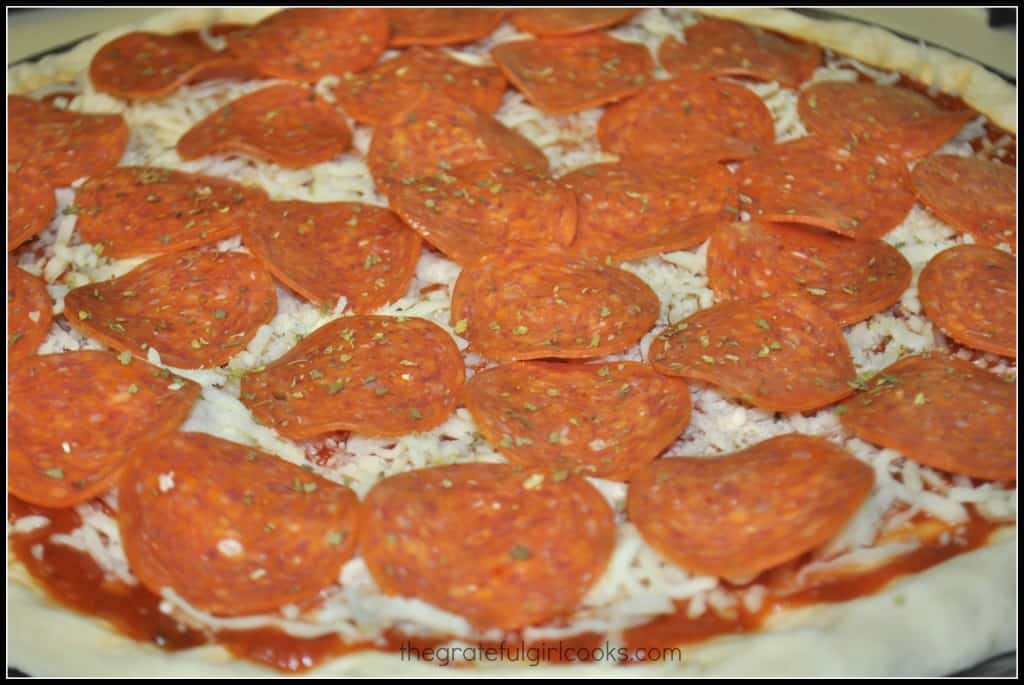 Add additional oregano, Parmesan cheese, red pepper flakes, and a few other spices (if desired), and into the hot oven it goes. This recipe makes two pizzas, which is great if you have a lot of mouths to feed (or if you just want some tasty leftovers for lunch!). The pizzas only take about 20 minutes in a hot (400 degree) oven to bake.
Before you know it, you're pulling two hot pepperoni pizzas out of the oven. Yum! I really hope you will give these a try. You can always make the dough early in the day, wrap it up real tight in plastic wrap and refrigerate it until you are ready to prepare the pizzas!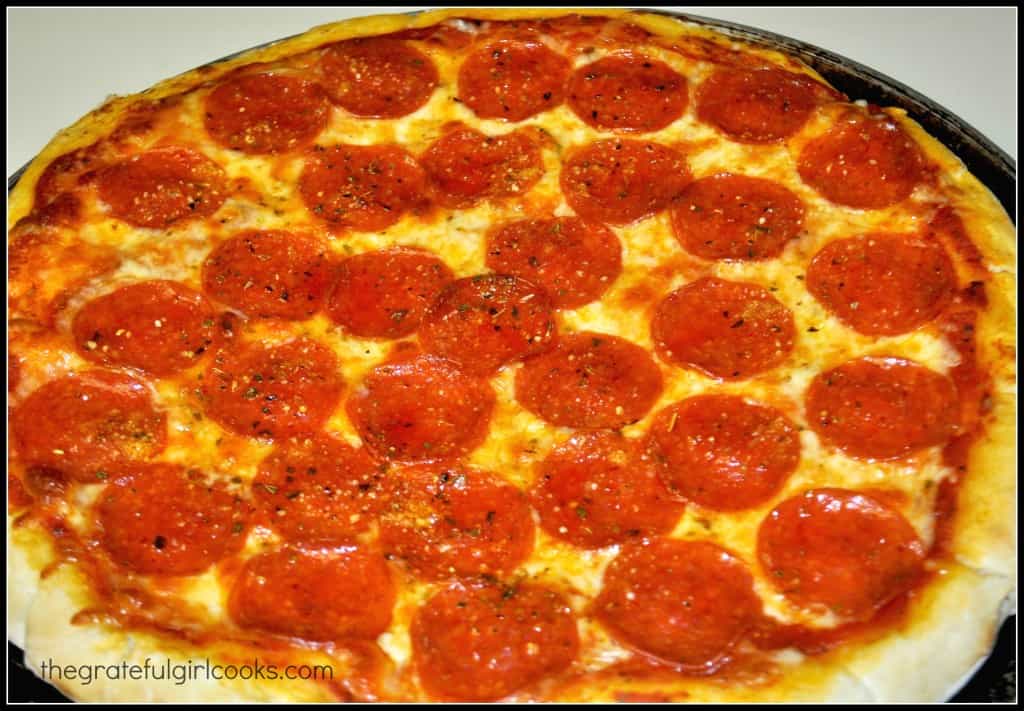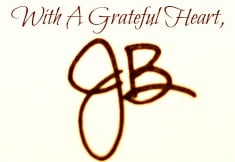 Dough Recipe Source: Oster Deluxe Bread & Dough Maker Handbook (c 1994 Sunbeam-Oster Household Products)

Save