My mother has been making "Mom's Lemon Jello Cake" for at least 45 years. It's SO EASY to make, is incredibly moist, and overflows with lemon flavor! It was always a treat when my Mom would make this simple, delicious cake for our family when we were young!

The cake takes only a few minutes to mix up and get into the oven… and 35 minutes later… you've made a fantastic, moist lemon jello cake, that is covered with a sweet lemon glaze, that seeps into the body of the cake. This is really so simple to make. Here's what you do:
Mix ingredients for cake together in large bowl. Beat until well blended. Pour the cake batter into a well greased and floured 13 x 9 inch baking pan, and bake at 350 degrees for 35 minutes, or until a toothpick inserted into middle of cake comes out dry.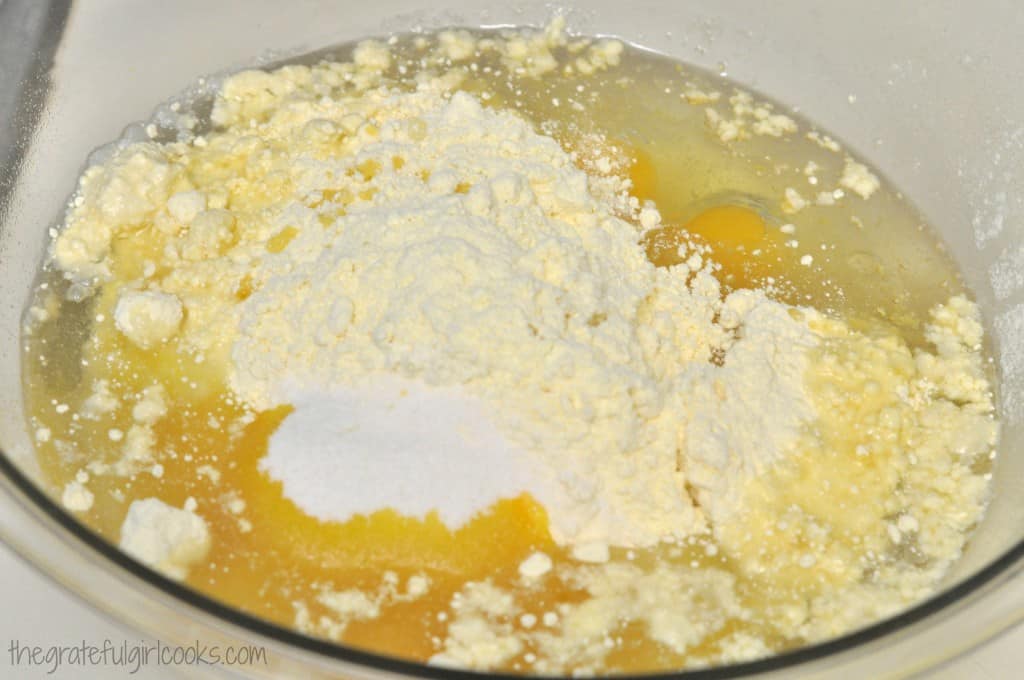 The addition of lemon jello powder really adds an extra dimension of flavor to this cake!
Let the cake sit for just a minute on a rack, then poke holes into the entire top of the cake. I use a chop stick for doing this, but a straw also works well. Make holes every inch or so.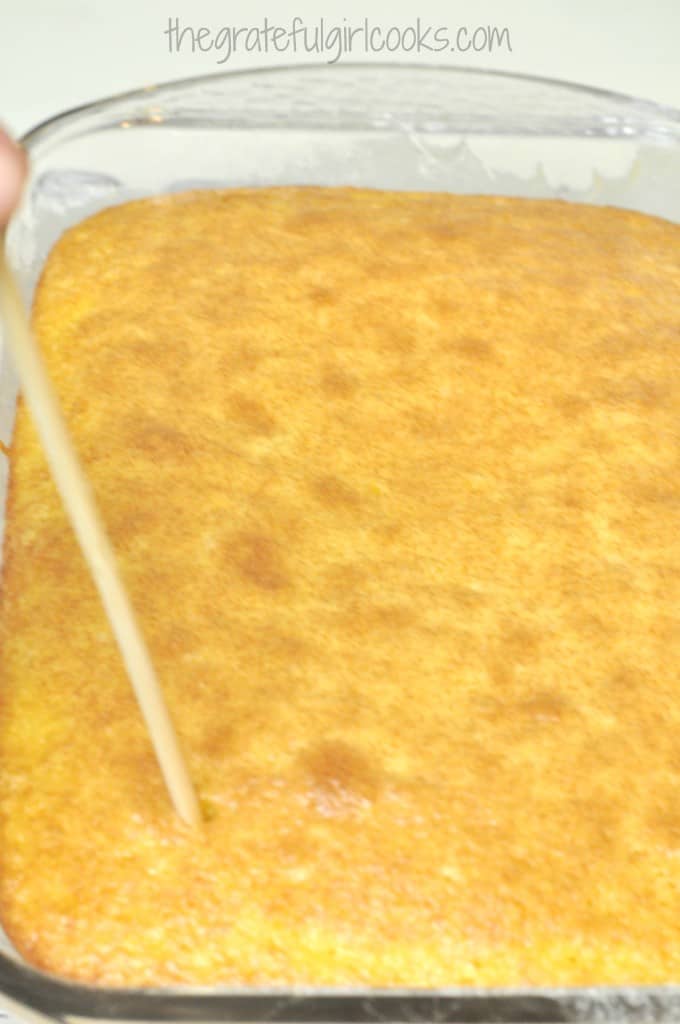 Here's a close up to show you the holes made in the top of cake.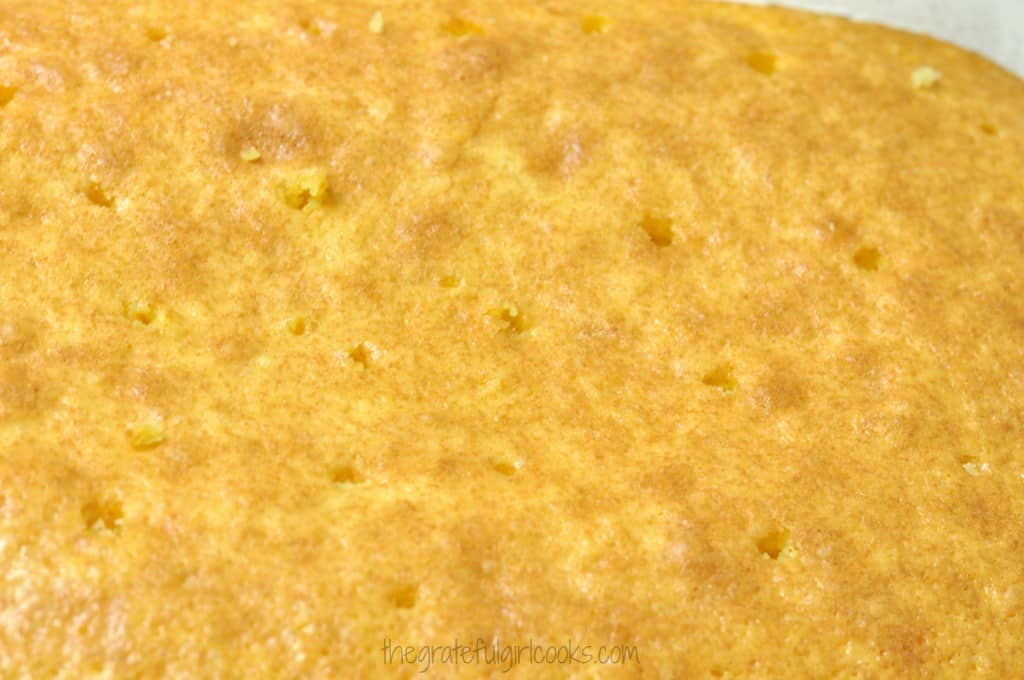 Mix up the lemon glaze, then pour it over the still hot cake. Use the back of a spoon to spread the icing over the entire surface of cake.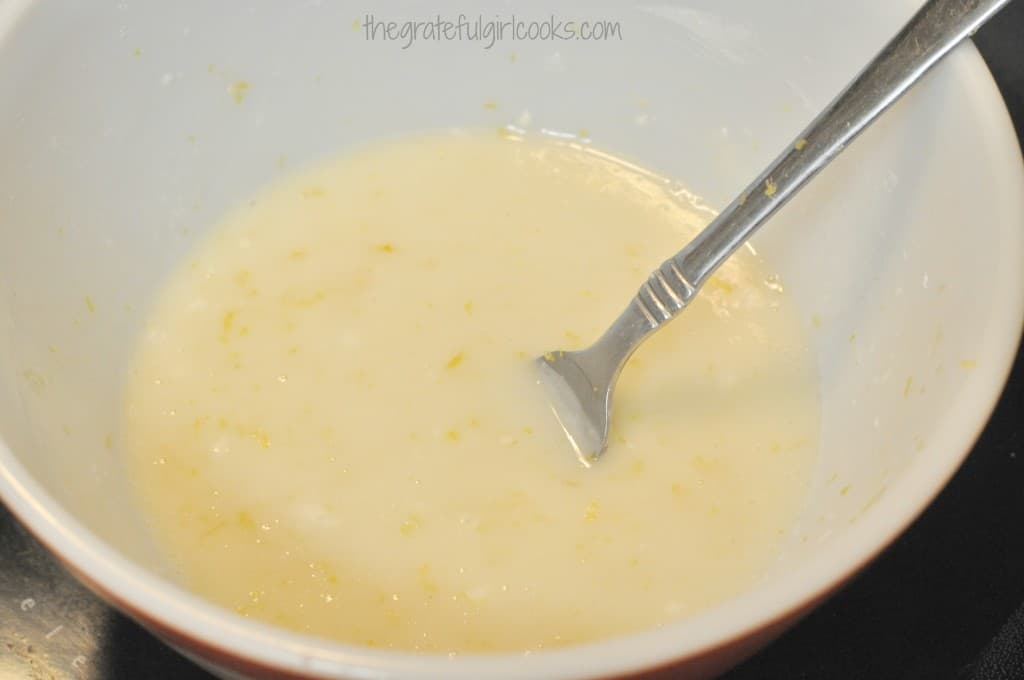 Here's what the cake will look like after completely distributing the glaze over it. The glaze sinks down into the tiny holes you created all over the top of the cake. This is what helps the cake to stay so moist, and full of flavor!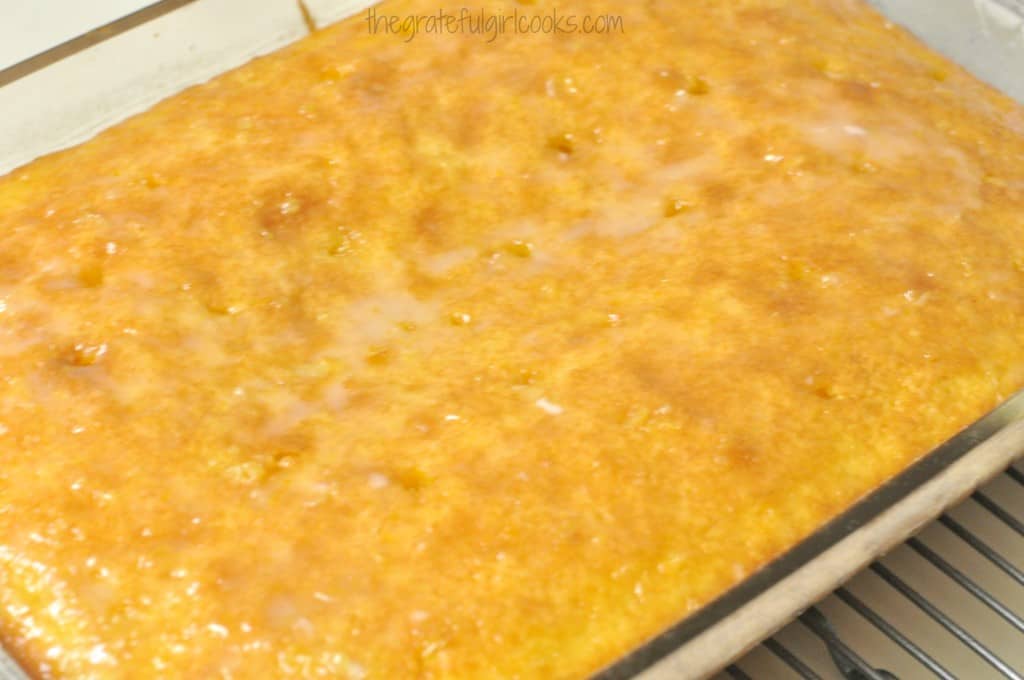 Once cake and icing have cooled off, cut a piece of this tasty cake, and enjoy! It is DELICIOUS, and dare I say it again… so EASY!!!!!!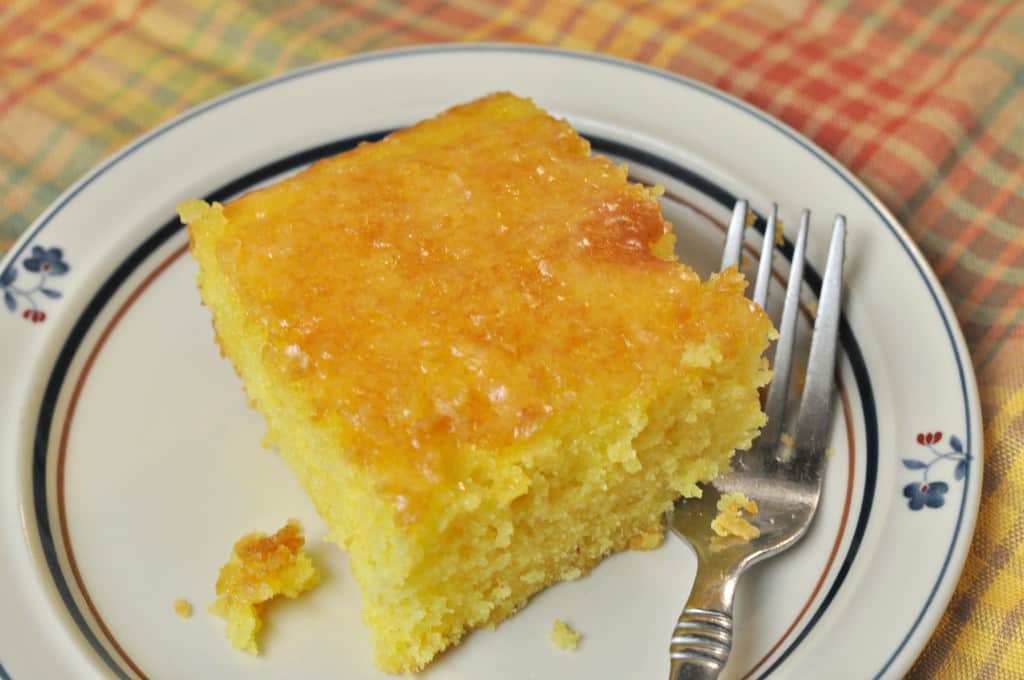 Sure hope you give this recipe a try. It's always a big hit with everyone who tries it. If you like lemon flavored treats, you will love this cake (it also freezes well)!  Have a fantastic day… and in the words of Cinderella in the newest movie version… "HAVE COURAGE. BE KIND."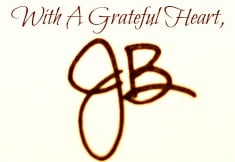 Recipe Source: My Mom (who has been making this cake for at least 45 years!)

Save