A few years ago my husband and I were invited to some dear friends' home for dinner. Our hostess asked me to bring dessert. I decided to "make something on the fly", without a recipe, and this Pound Cake With Lemon Cream and Blueberry Sauce is the result!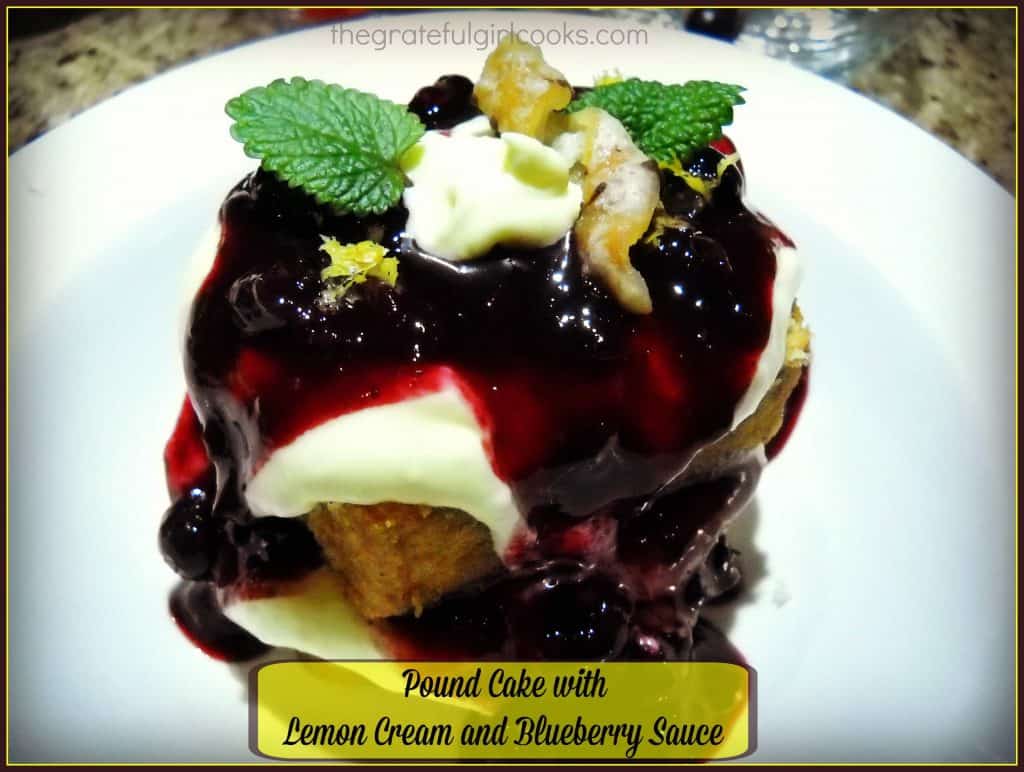 Layers of pound cake, creamy lemon cream cheese filling, and blueberry pie filling were my "weapons of choice" when I made this. I love the flavor combo of lemons and blueberries!  Because I assembled this dessert at our friends home, I did not get any additional photos, so the picture you see above is IT.  BUT… here's how I made this delicious dessert, which makes 4 servings.
I took a store-bought pound cake (in LOAF form), and cut it into 8 equal sized slices. I put one slice on each dessert plate. I spooned some of the lemon cream cheese topping over each slice, followed by a generous spoonful of blueberry pie filling. I put another slice of pound cake on top of the blueberry pie filling (but turned this slice a quarter turn). I added another generous spoonful of lemon cream cheese topping, followed by another spoonful of blueberry pie filling. I made sure with each spoonful that the filling ran over the sides of the pound cake (to make it look nice!). I garnished it with a couple of mint leaves and candied lemon peel (here's my recipe: http://www.thegratefulgirlcooks.com/candied-citrus-peels/).
It was a very easy dessert to assemble… and we all agreed it was delicious! The recipe was made even easier (and quicker) by using store-bought pound cake and blueberry pie filling, which helped make this a real time-saver! All I had to do was make the lemon topping, and the rest was SIMPLE!  Hope you will give this easy dessert a try! It's a piece of CAKE!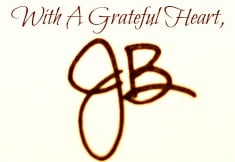 Save
Save