Do you enjoy Teriyaki Chicken? I sure do… so I wanted to share an easy and delicious recipe with you today, so you can easily make your own!  The taste is OUTSTANDING!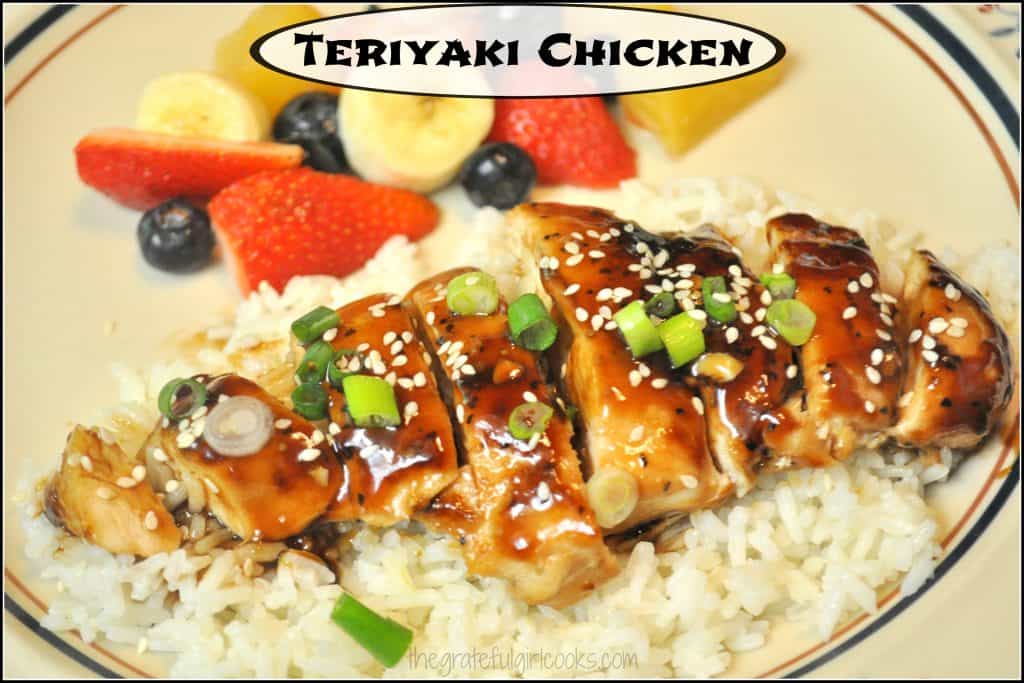 Teriyaki Chicken is one of my favorite dishes! There's just something about the Teriyaki glaze that pushes all my buttons! I enjoy using this recipe (for the Teriyaki Sauce) to also make my Teriyaki Chicken Rice Bowls. YUM.  I think you'll be surprised at just how easy it is to make!
Here's what you do:  First make up the teriyaki sauce. The ingredients are cooked until it becomes a thick and amazing sauce…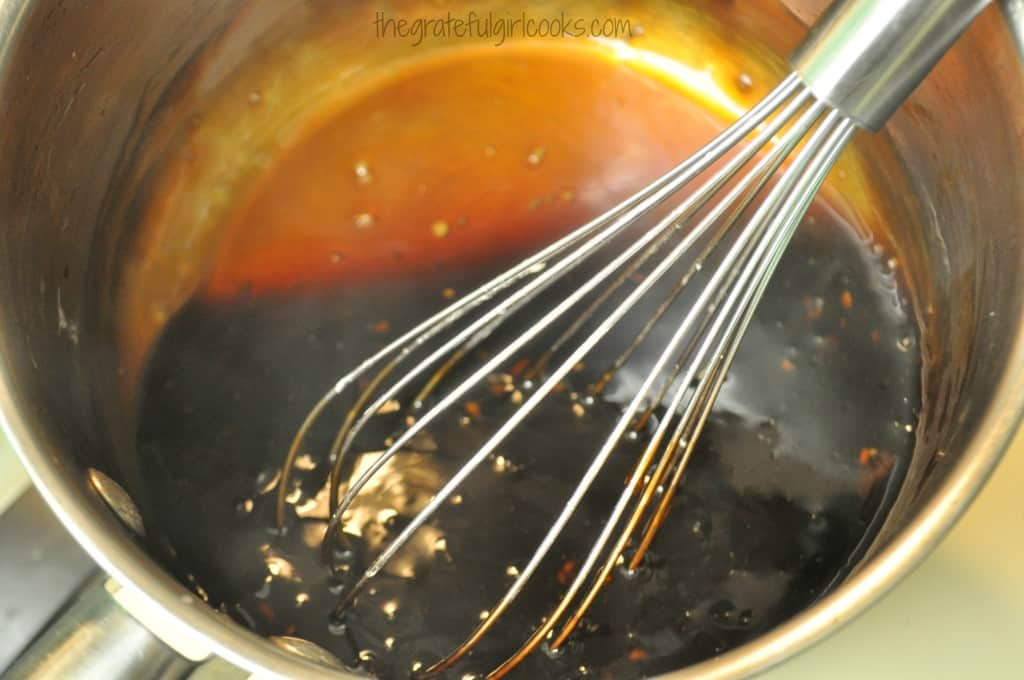 Chicken breasts are cooked in olive oil until golden brown.
The chicken is placed into a baking dish, then the teriyaki sauce is poured on top and around the chicken.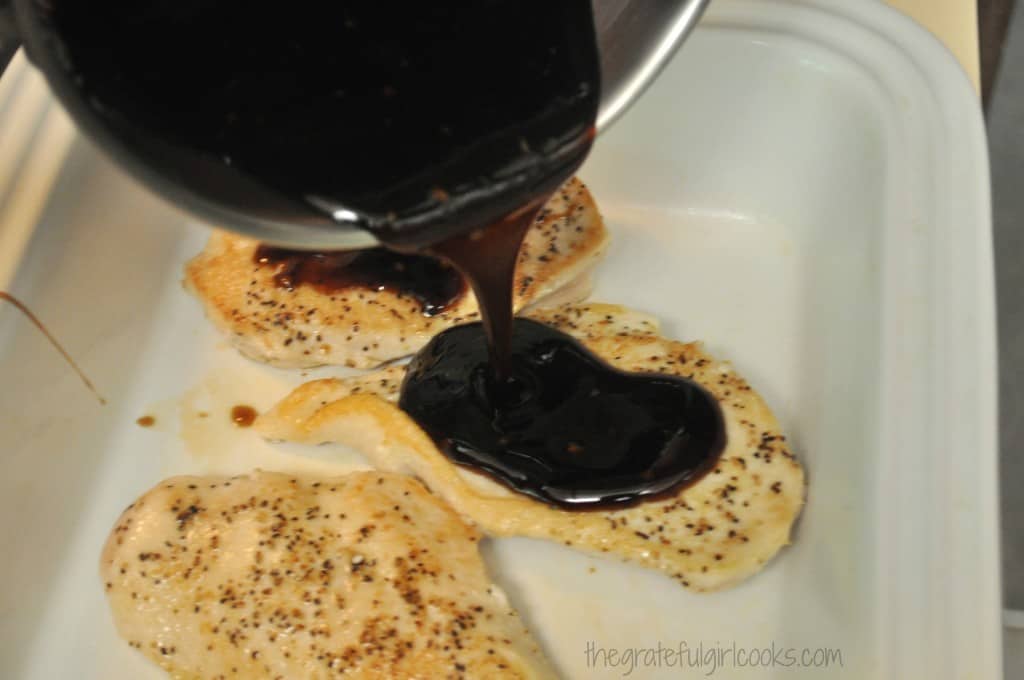 Once covered in that yummy teriyaki sauce, the chicken breasts are baked for 15-20 minutes.
That's it!  Slice each piece into thin strips. Serve the teriyaki chicken on a bed of rice; drizzle it with additional sauce, then garnish it with sliced green onions and sesame seeds.  See how EASY that was? Well, just wait until you TASTE it. Delicious!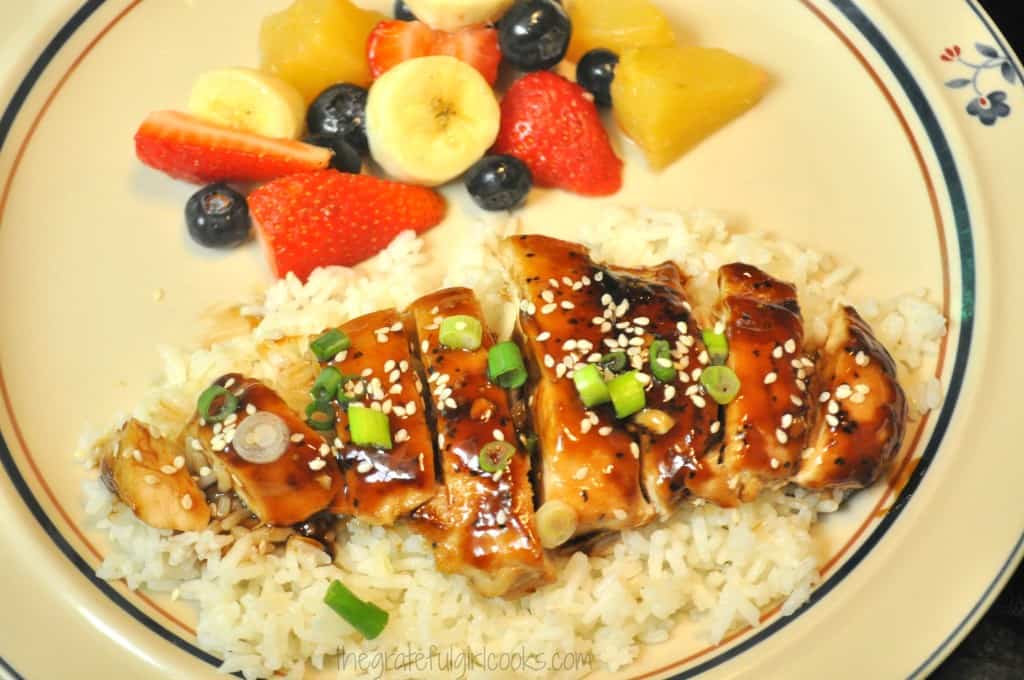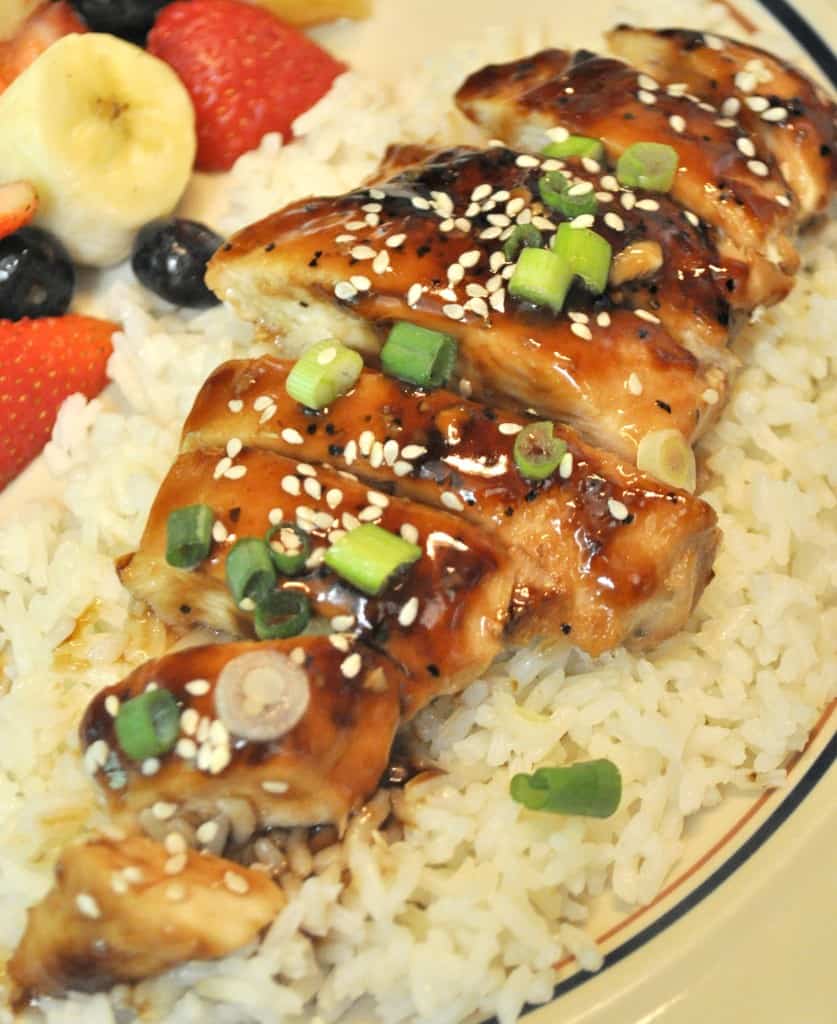 Hope you'll give this recipe a try. I think you're gonna LOVE it! Have a blessed day.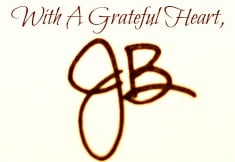 Recipe Source:  http://www.asweetpeachef.com/entrees/teriyaki-chicken/

Save