I just HAD to post this recipe for Toll House Pie.  It is officially the most requested pie recipe in our home. It is the one food item requested for every Birthday, Thanksgiving, Christmas, Millard Fillmore's Birthday…well…you get the idea. Our two sons are grown men and they STILL request this for their birthdays. That makes this mom's heart happy.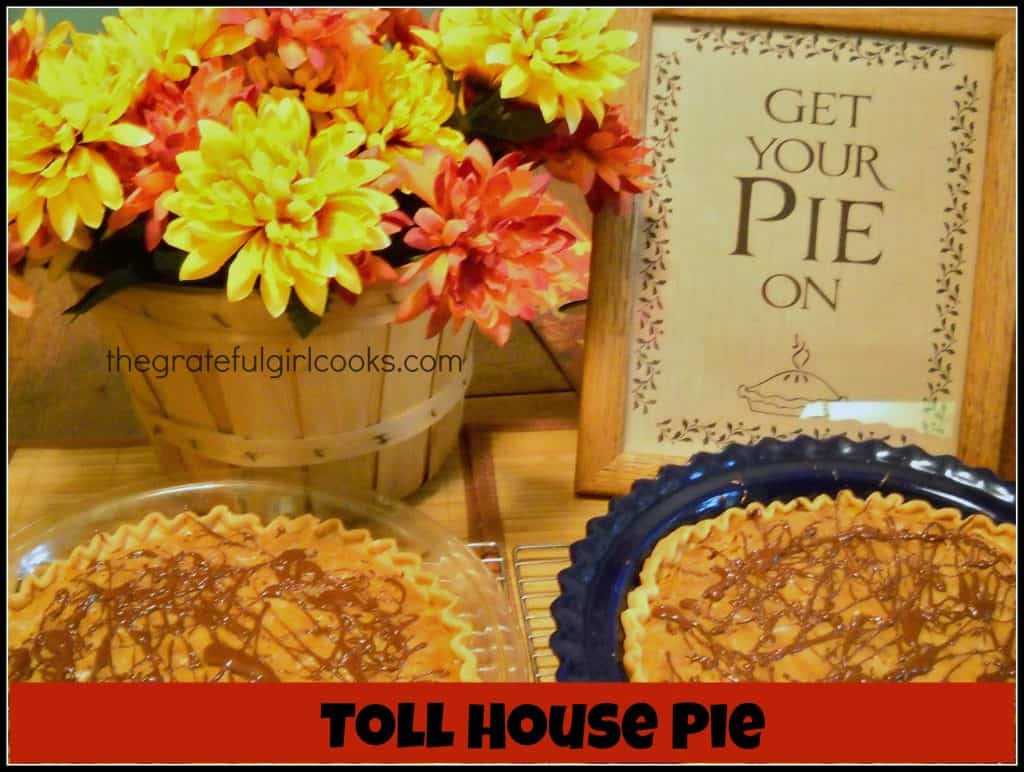 I received this "gift" of a recipe from a friend named Cindi who I used to sing with in a church choir in Southern CA over 30 years ago. I'm sure she had noooo idea that it would become one of my most worn out recipe cards. It is such an easy recipe – and what a keeper!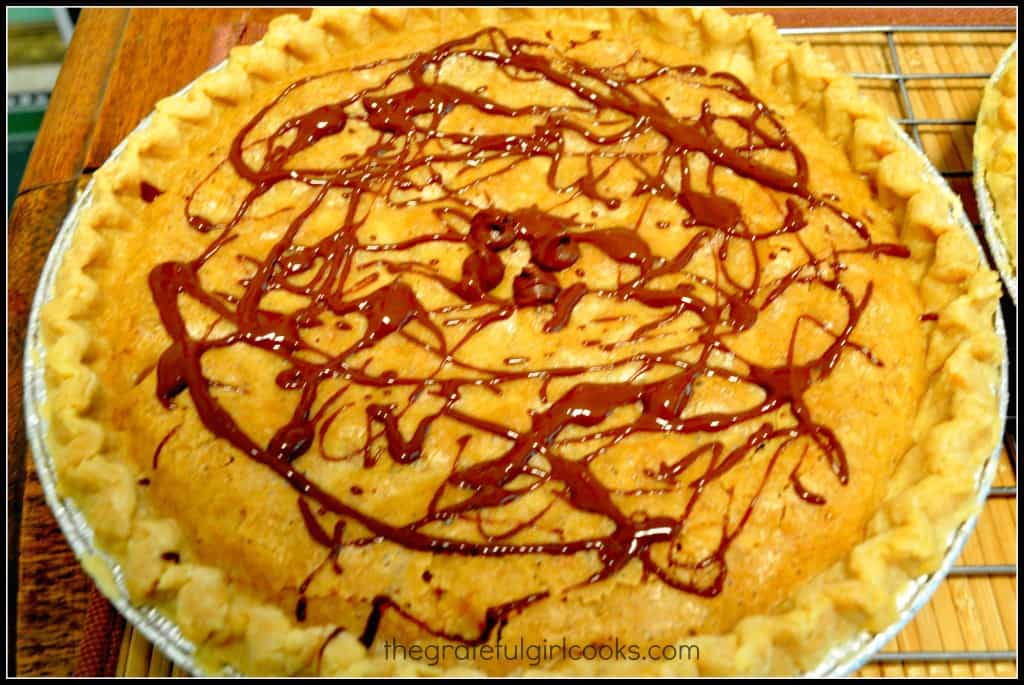 Enjoy a slice of this pie (filled with chocolate chips, pecans, brown sugar, etc.) that is decadent, rich, and sweet enough to put hair on your chest!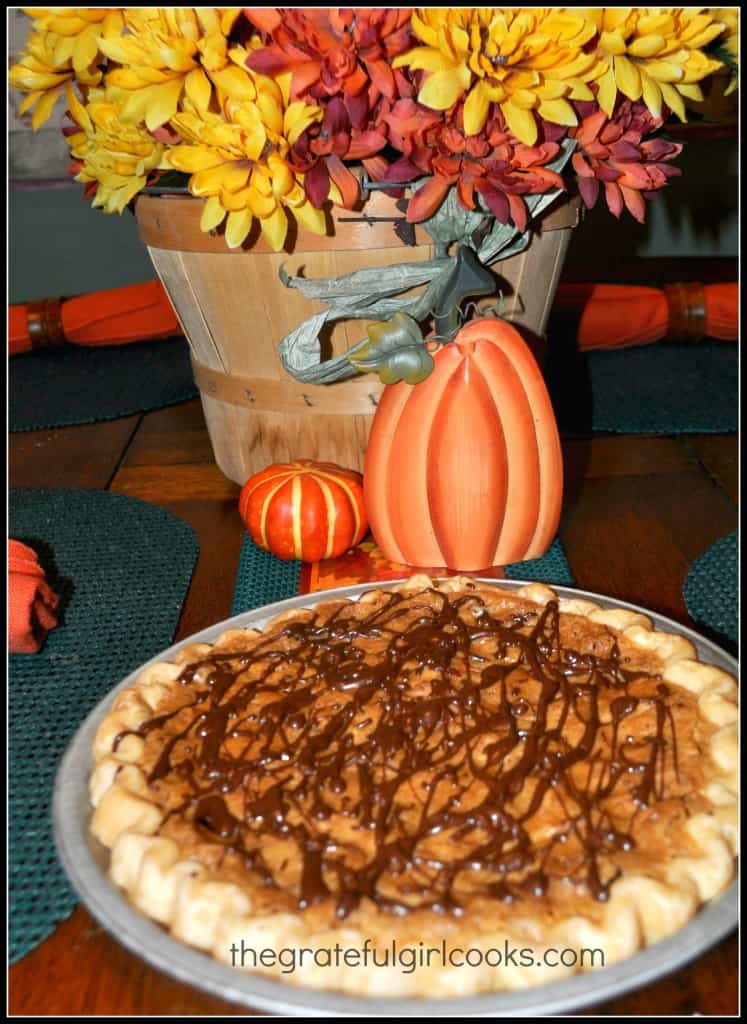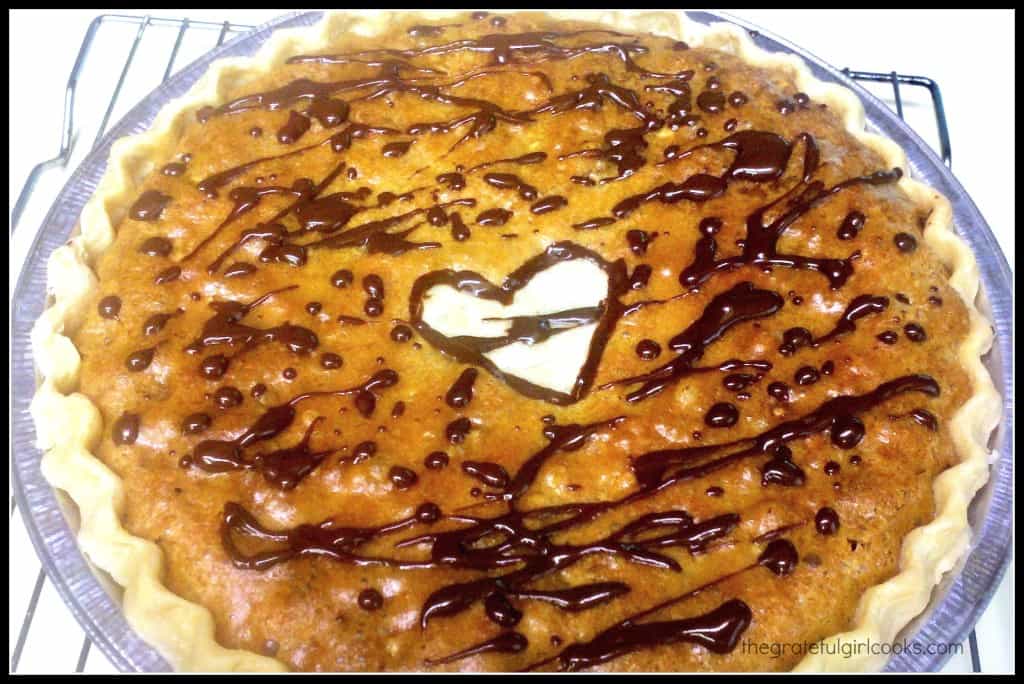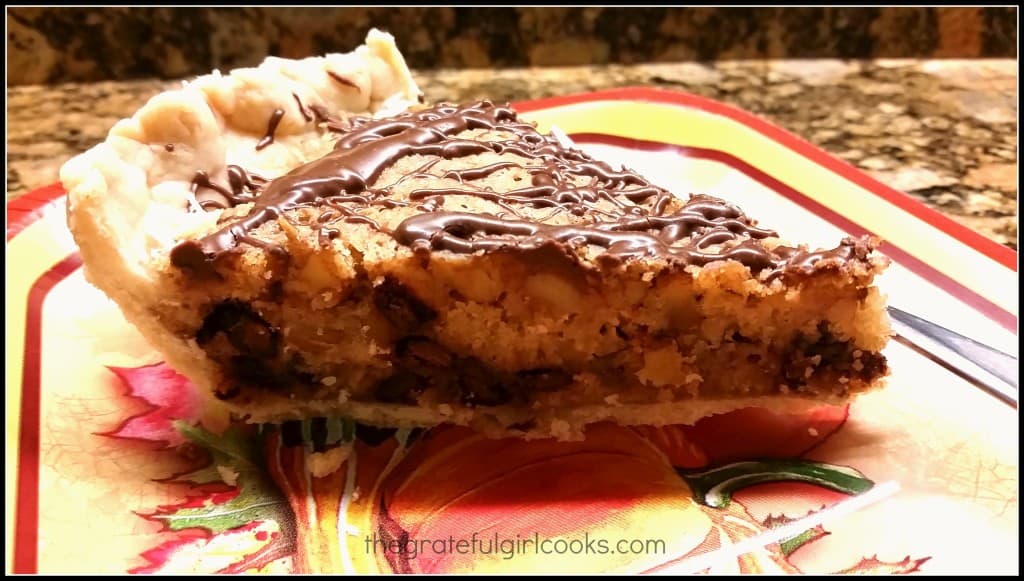 Grab a fork and take a nice, big bite! Hope you enjoy it.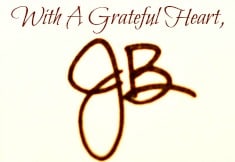 Original Recipe Source: Cindi Carlisle Wilcox (over 30 years ago)
Save
Save