There's just something about a slice of an old-fashioned banana cream pie…this is the "old school" way to make a great banana cream pie, without using pudding or any of the modern pie filling products on the market. Try it… it's EASY and amazing!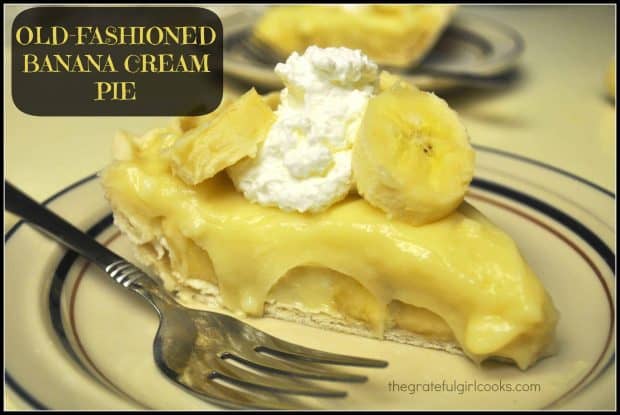 I've only made this pie a few times over the years, but it really is delicious! I don't know about you, but I seem to stick with 3-4 tried and true pie recipes, and just rotate one in every month or so.  This isn't one of my "regulars", but it really is quite tasty! If you like bananas, you will go ape for this pie! (can't believe I actually wrote that last sentence – keeping it classy, ha ha!)
This is a recipe I found on Food.com; it was first published in 2001. It's completely EASY to put together (especially if you use a purchased pie crust), pretty inexpensive to make, and tastes like the old-fashioned banana cream pies Mom used to make…you know…the kind you can get at a great 50's diner. Yum!
Hope you will give this recipe a try…with the heat wave we're having in the Northwest right now, a creamy, cold slice of banana cream pie sounds pretty good! Enjoy!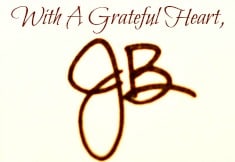 Recipe Source: http://www.food.com/recipe/old-fashioned-banana-cream-pie-14979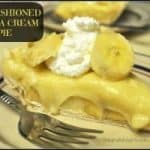 Old-Fashioned Banana Cream Pie
Cool and creamy, this banana cream pie will hit the spot on a hot summer day...
Ingredients
1 9

" pie crust

, baked per pkg. instructions

3

cups

whole milk

3/4

cup

granulated sugar

1/3

cup

all-purpose flour

1/4

teaspoon

salt

3

egg yolks

, room temp

2

Tablespoons

butter

1

teaspoon

vanilla extract

3

ripe

(but not mushy) bananas
Instructions
Pre-bake the pie crust according to package directions OR pre-bake a homemade 9" pie crust according to recipe. Cool and set aside after baking.

Place the milk in a large saucepan on the stove. SCALD the milk. (to scald milk simply means to heat the milk to just below the boiling point. Don't boil the milk or it may curdle).. Set aside.

In a separate saucepan, mix together the sugar, flour and salt. Gradually stir in the scalded milk, stirring constantly as you add it in.

Cook on medium heat; stir constantly and cook until mixture has thickened. Once thickened, cover the pan and cook an additional 2 minutes. Remove pan from heat. Set aside.

Place the 3 egg yolks in a small bowl. Slightly beat the eggs with a fork or whisk, then stir a small amount of the hot mixture into the beaten yolks, stirring constantly as you add the hot liquid. (This is called "tempering" the egg yolks so they slowly warm up; this prevents the eggs from cooking when added to the hot mixture). When the egg yolks are thoroughly combined with the small amount of hot mixture, stir the egg yolks into the saucepan containing the hot mixture.

Cook for one minute, stirring constantly.

Remove pan from heat; blend in the butter and the vanilla extract. Once well combined, set the pan aside and let pie filling cool until it is lukewarm.

While pie filling is cooling, slice the bananas. Line the bottom and sides of the pie crust with the banana slices.

Pour the warm pie filling over the bananas. Refrigerate until ready to serve (at least 4 hours)

When pie is completely chilled, serve with a dollop of whipped cream on top OR make and top with meringue made from the 3 remaining egg whites.

Enjoy!
Save
Save
Save
Save