Fall is here! I am ready for cool, crisp mornings… and soup! I made a pot of Tuscan Chicken & Vegetable Soup yesterday, and I gotta say… it really was good!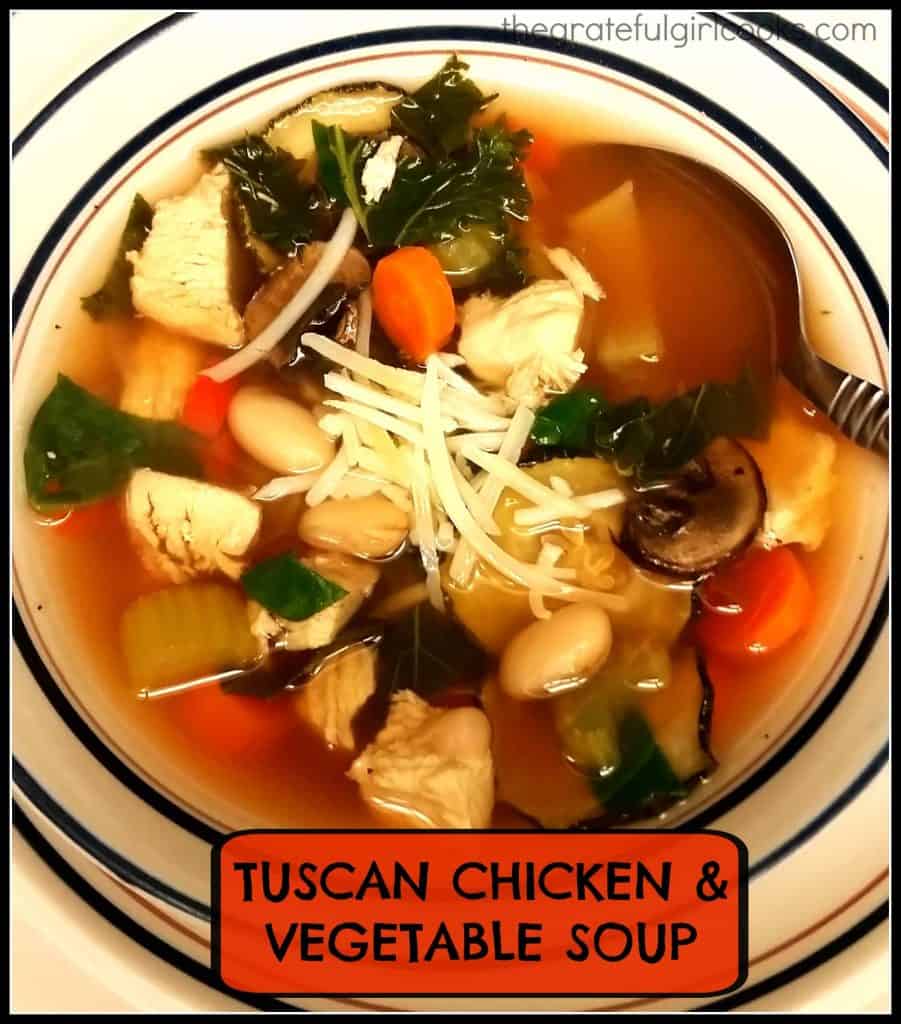 We're had a gorgeous summer here in the beautiful Pacific Northwest, but I am really enjoying the cooling air, the trees beginning to turn into their Fall colors, etc. There's just something about Fall that calls for a large pot of delicious smelling soup on the stove. Yesterday I was in the mood for a good Italian-inspired soup. I've read various recipes for Tuscan Soup over the years (trust me, there's a bazillion of them), so I had a basic idea of what could go into this soup, but I ended up not using any ONE recipe… I decided to simply create my own version of it,. And guess what? We LOVED it!!!!
Seriously, people, we LOVED it!! Success! Lots of "good-for you-veggies", chicken and a great combination of spices in a light Italian-flavored broth makes for one great pot of soup! I used chicken broth and chicken in this soup, but believe this soup would be just as good using vegetable broth and no chicken (if you're of the vegetarian or vegan mindset).
It was a fun recipe to prepare, because I was able to use a lot of ingredients I grew this summer in our garden… onion, garlic, oregano, thyme, basil, carrots, kale and spinach, but obviously those ingredients can all be found at your local grocer.
All that said, this is an incredibly easy recipe to throw together and is wonderfully delicious! I sure hope you'll try it. Throw on a warm sweater, some sweatpants, turn on some great music, make a large pot of this soup… and enjoy the beauty and taste of this glorious Fall season! Enjoy!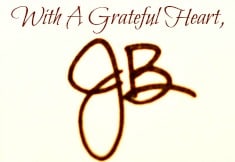 Recipe Source: My brain. In "Fall" mode.

Save
Save