The holidays are coming… the holidays are coming… Don't want to add stress to anyone's life out there with this fact , but this is the time of year I begin planning out the goodies I will make for my family and friends during the holiday season. My list this year will include these easy and delicious Chocolate-Dipped Coconut Macaroons!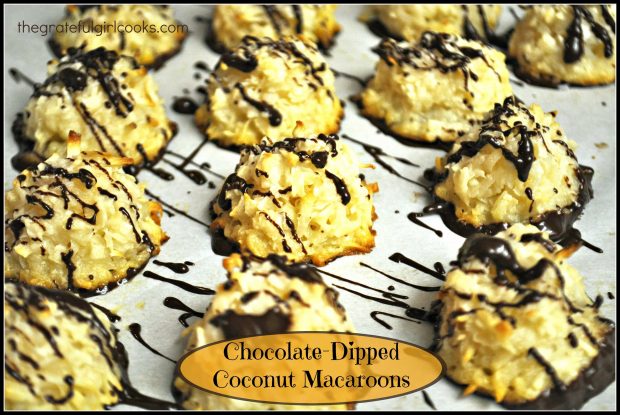 I really like the slightly crisp outside on these wonderful, sweet cookies. The inside is chewy and amazing, and the coconut macaroon is complemented by a chocolate-covered base and drizzle on top. Yum! If you like coconut and chocolate, you're gonna love these! (p.s. these actually taste good any time of the year)
These macaroons are a great treat to add to your homemade food gift list to bless your family or friends with over the holidays, or ANY TIME during the year.The recipe makes approximately 2 dozen of these beautiful macaroons, and they are pretty simple to make. I hope you will give them a try! I love to make them during the holidays, but since when do we need a special holiday to eat a great cookie, right?I really hope you enjoy these delicious macaroons!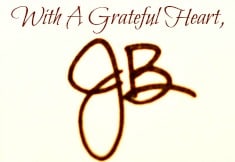 Recipe Source: http://www.bakerita.com/black-bottomed-coconut-macaroons/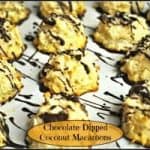 Chocolate-Dipped Coconut Macaroons
Chewy coconut macaroons with a chocolate base...perfect for eating and gift giving!
Ingredients
For cookies
5

cups

shredded

, sweetened coconut (20 oz.)

6

large egg whites

1/2

cup

granulated sugar

1/2

teaspoon

salt

1

teaspoon

vanilla extract

1/2

teaspoon

almond extract
For chocolate base and drizzle
6

oz.

semi-sweet chocolate

1

Tablespoon

vegetable shortening
Instructions
In a large bowl, place the egg whites, sugar, salt, vanilla and almond extract. Whisk these ingredients together until they are fully incorporated; mixture will be a bit foamy.

Add the coconut to the egg mixture, and stir until well combined. Cover the bowl with plastic wrap; refrigerate for approximately 30 minutes. This mixture will thicken.

While mixture is refrigerating, preheat your oven to 375 degrees. Make sure your oven racks are set in the middle and lower positions.

Place parchment paper on the bottoms of two large baking sheets. Spray the parchment paper with a non-stick spray or grease the paper.

With wet (clean) hands, roll 1 Tablespoonful of the macaroon mixture into a round ball. (You can also use a cookie scoop if desired, but find it easier to use my hands). Place each of the "dough" balls onto the prepared baking sheets, spacing them 1 inch apart. You should have approximately 24 macaroons.

Bake macaroons at 375 degrees for 13-15 minutes. Halfway through the baking time, rotate the baking sheets (from one rack to the other for even baking).

When done, the macaroons should be lightly golden brown on top. Remove from oven. Keep the macaroons on the baking sheets while they cool, for about an hour. They need to be completely cooled before removing from baking sheets or dipping in chocolate glaze.

Once the macaroons have completely cooled, lay a clean piece of parchment paper on counter, then make the chocolate glaze.

To make glaze: Melt the semi-sweet chocolate and 1 Tablespoon shortening in a microwave. Cook on high for 45 seconds. Stir, then continue to cook in 30 second increments, stirring after each increment, until chocolate is smooth. Be careful not to overcook and burn the chocolate.

Carefully (macaroons are delicate) dip the bottom of each macaroon into the melted chocolate (just enough to cover), then place macaroon on clean parchment paper to let chocolate harden. Repeat with remaining macaroons.

Use remaining chocolate to decoratively drizzle over tops of macaroons.

Let macaroons cool, at room temperature, until the chocolate is completely "set". This will take about 30-45 minutes.

Keep macaroons stored in an air-tight container for best results! Hope you enjoy them!
Recipe Notes
Note: If you do not want to use vegetable shortening when you make the chocolate glaze, simply omit it, and proceed per instructions. I use it, because I it thins out the chocolate slightly, and makes the chocolate a bit shinier, but choose your own preference!
Here's one more to pin on your Pinterest boards!

Save
Save