My husband and I were invited to dinner in the home of good friends from our church a few months ago. We had a wonderful time visiting and then we were treated to a delicious Chicken Piccata dinner (I got to help my friend Sandy a bit in the kitchen—but SHE did 99% of the "work").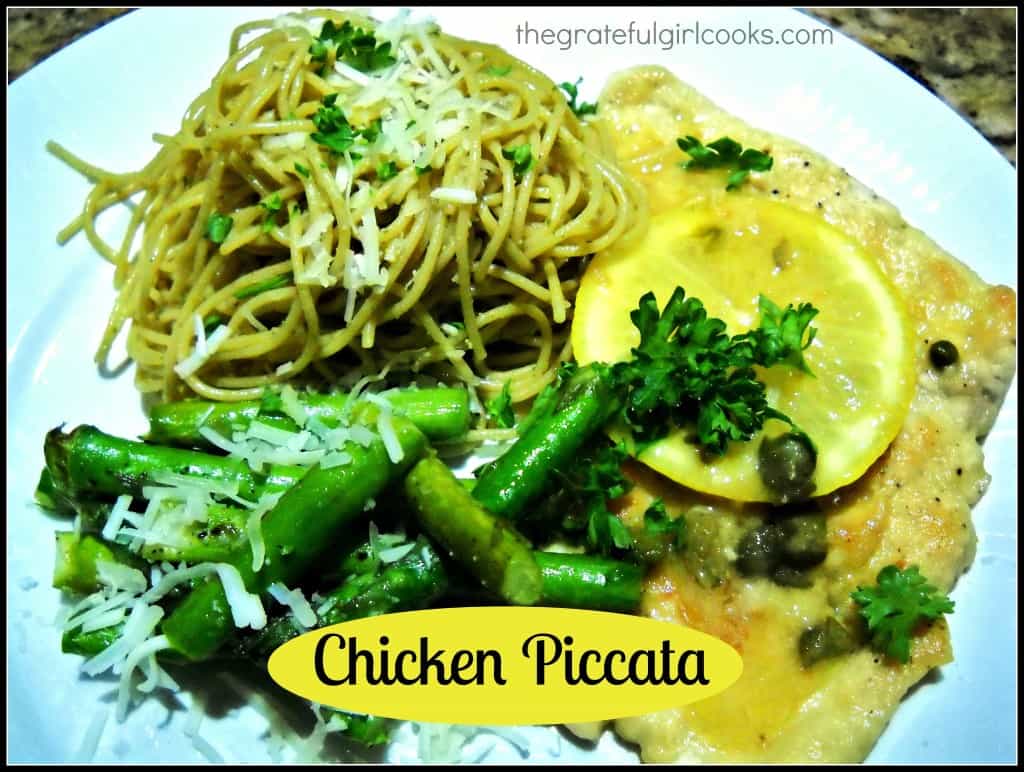 I had never eaten Chicken Piccata before, so I was incredibly surprised how easy to make (as well as how light and delicious) the chicken was, thanks to the subtle flavors of lemons, capers and white wine. A great meal and great conversation with dearly loved friends…what more could we ask for? We are so blessed with the friends in our lives…truly a gift from God.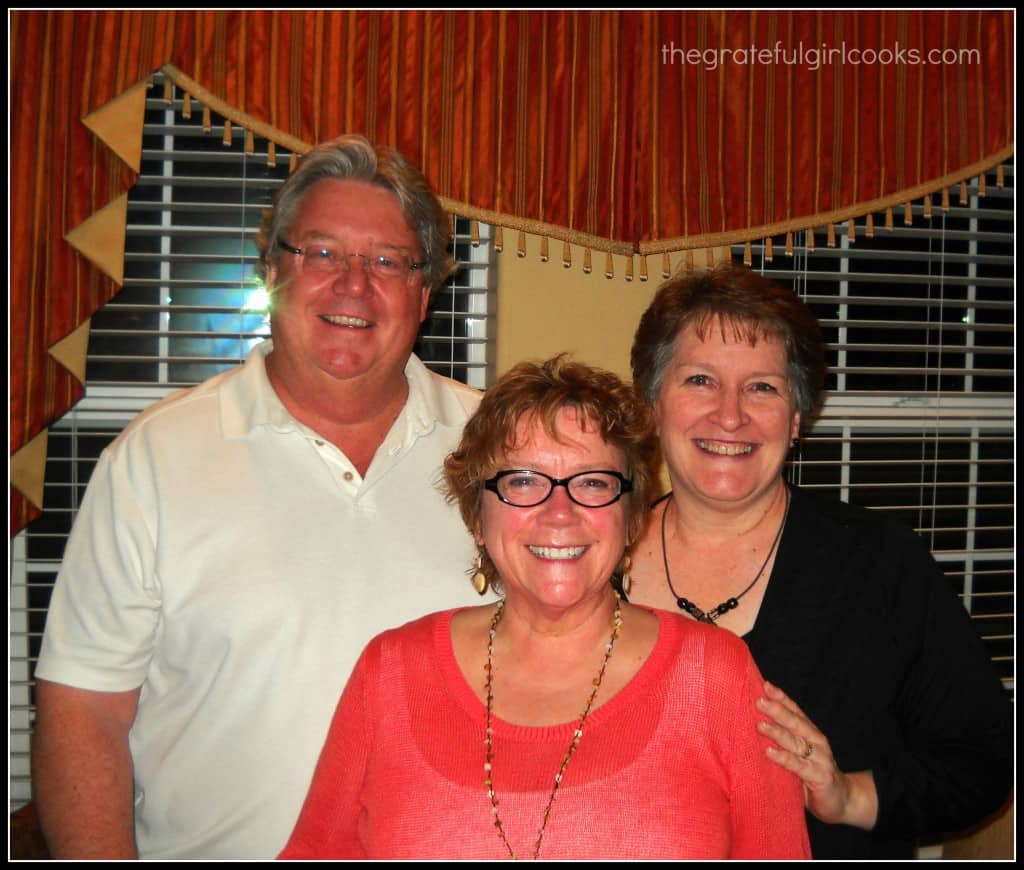 Well, needless to say… I left their home that evening clutching the recipe in hand (can you see me smiling?). I've made this recipe several times since then, but keep forgetting to take a photo. Soooo… I included a photo of the delicious Chicken Piccata my friend Sandy made the evening we joined them for dinner… I guess it counts if I sliced some lemons, gave it a little stir, took the picture, and ate the chicken, right?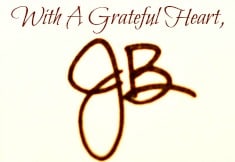 Recipe Adapted from: http://www.CuisineAtHome.com

Chicken Piccata
This easy to prepare, classic Italian dish features chicken cutlets, lemons, wine and capers. Perfect!
As Prepared By:
JB at The Grateful Girl Cooks!
Ingredients
4 chicken cutlets (4 chicken breasts, pounded flat between pieces of plastic wrap)
2-3 Tablespoons all-purpose flour (for dredging chicken)
Salt and Pepper (to season chicken cutlets with)
6 Tablespoons vegetable oil
¾ cup dry white wine
3 teaspoons garlic, minced
1½ cups chicken broth
6 Tablespoons fresh lemon juice
6 Tablespoons capers, drained
2 Tablespoons unsalted butter
Fresh lemon slices
Chopped fresh parsley for garnish
Directions
Season the chicken cutlets with salt and pepper, then lightly dredge both sides of chicken in the flour, shaking off the excess.
Spray a skillet with nonstick spray, and add the vegetable oil to skillet; heat oil over medium-high.
Saute the chicken 2-3 minutes on one side, then turn them over and cook the other side for 1-2 minutes with a lid (or covering) on the pan. Transfer chicken to a warm plate; skim off the fat from the pan.
De-glaze the skillet with the wine and add the minced garlic. Cook until the garlic is slightly browned and the liquid is nearly evaporated (approx. 2-3 minutes). Be careful not to burn the garlic.
Add the broth, lemon juice and capers to the skillet.
Return chicken to skillet and cook for an additional minute on each side. Transfer the chicken to a warm plate (serving platter or individual plates).
Finish the sauce by adding the butter and sliced lemons to skillet sauce. Once the butter melts, pour the sauce over the cutlets.
Garnish with chopped fresh parsley and serve. Enjoy! This is delicious with a side of pasta.
Save