This delicious creamy, lemon salad dressing is easy to make from scratch in a couple minutes, with only a few pantry ingredients!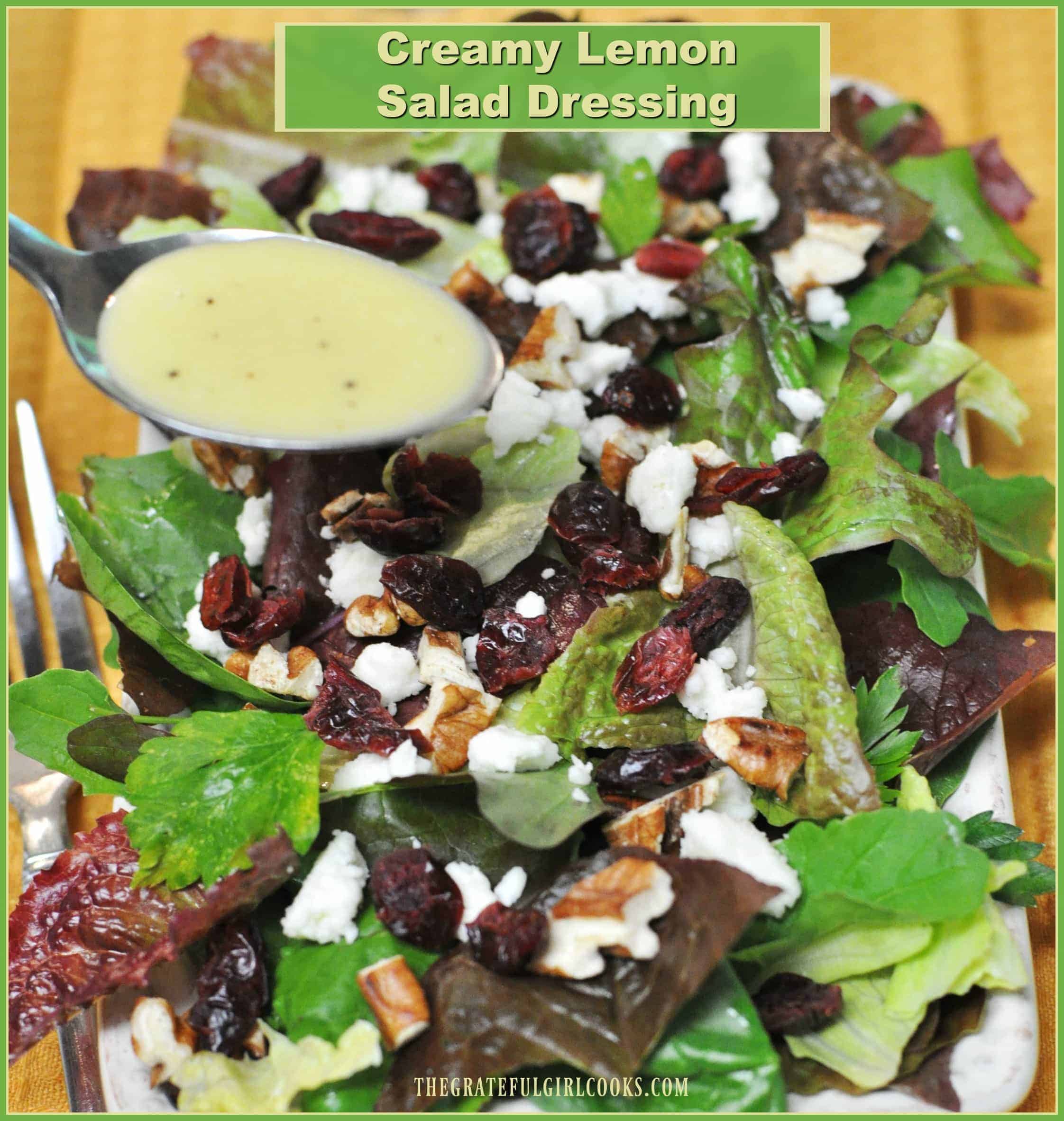 I've made this salad dressing too many times to count since first receiving it from a parent of a student who attended a school I worked at many years ago. Vickie brought a salad for our staff during Teacher Appreciation days and I LOVED the dressing on it.  When I asked her what kind of dressing it was, she told me it was homemade!
Well, I loved it so much that I asked her for her recipe, and thankfully she was kind enough to give it to me.  In fact I still have her original recipe handwritten on a piece of yellow legal paper.  The salad dressing compliments a variety of mixed green salads, but the one I enjoy it on most is my recipe for Mixed Greens, Cranberries, Feta and Pecans. Amazing!  Here's how easy it is to make:
Gather a few simple ingredients from your pantry… you will need a lemon, finely ground black pepper, extra virgin olive oil mayonnaise, and real maple syrup. That's it!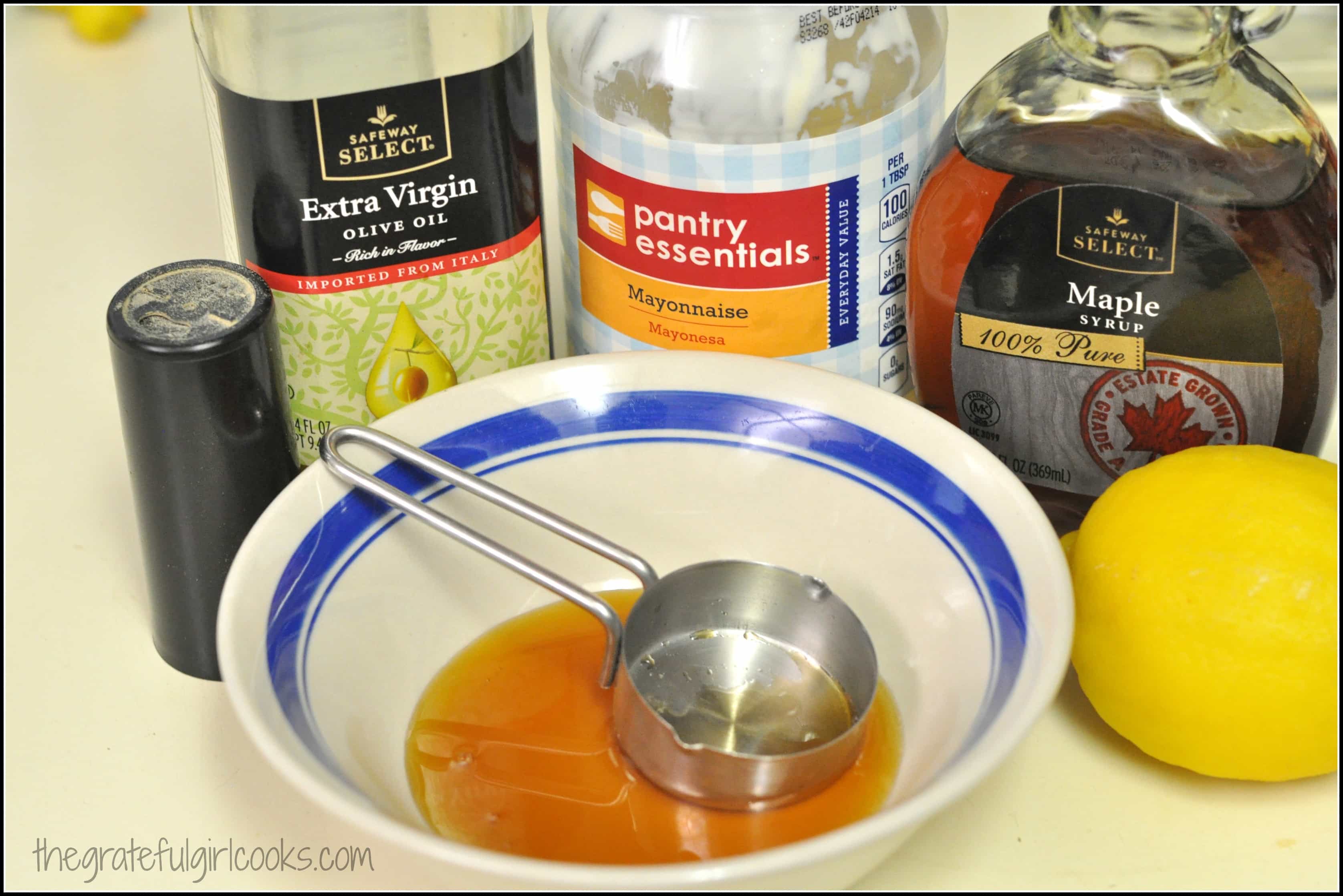 In a small bowl, combine all ingredients EXCEPT FOR THE MAYONNAISE.  Mix them very well, until fully blended.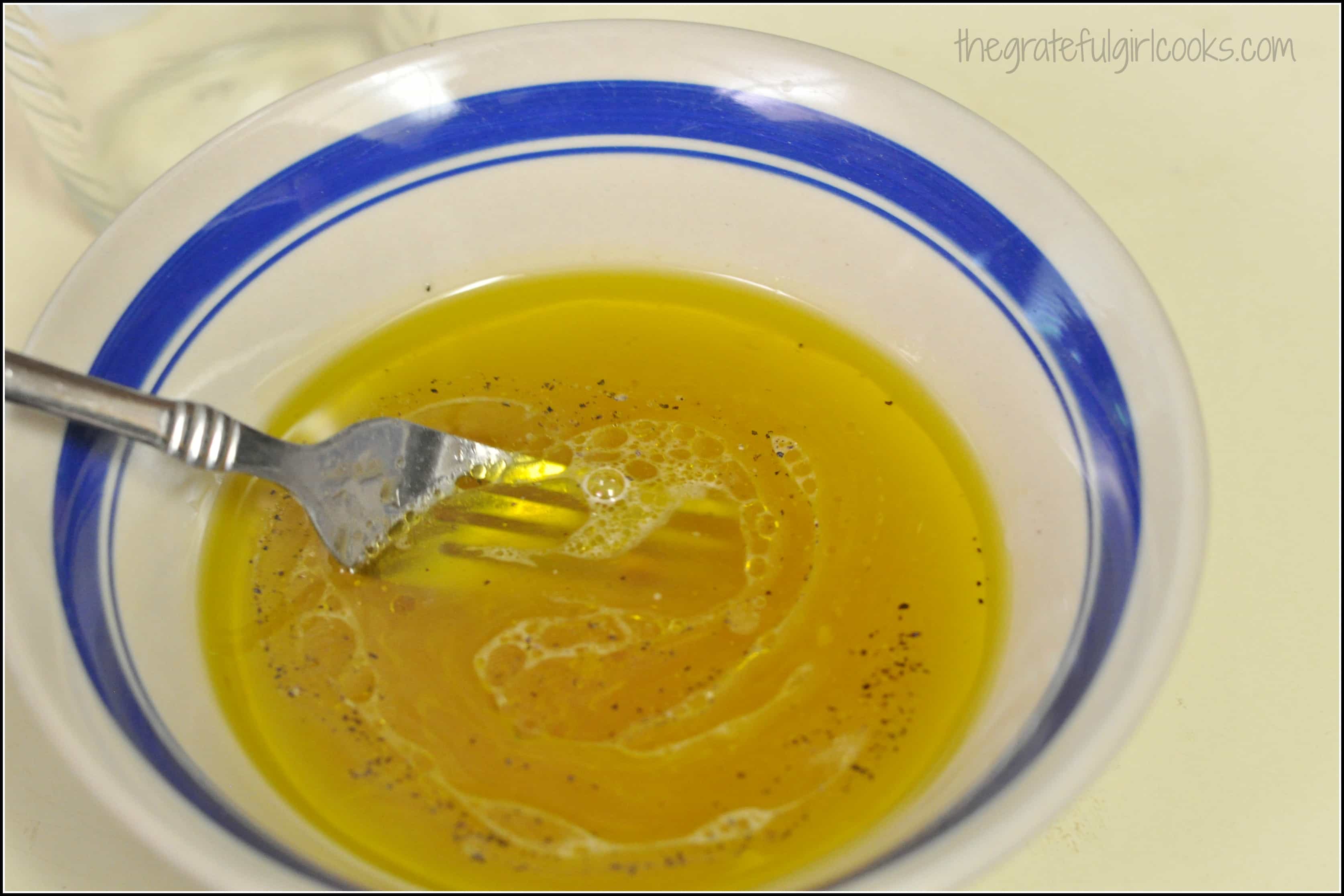 Add mayonnaise to salad dressing.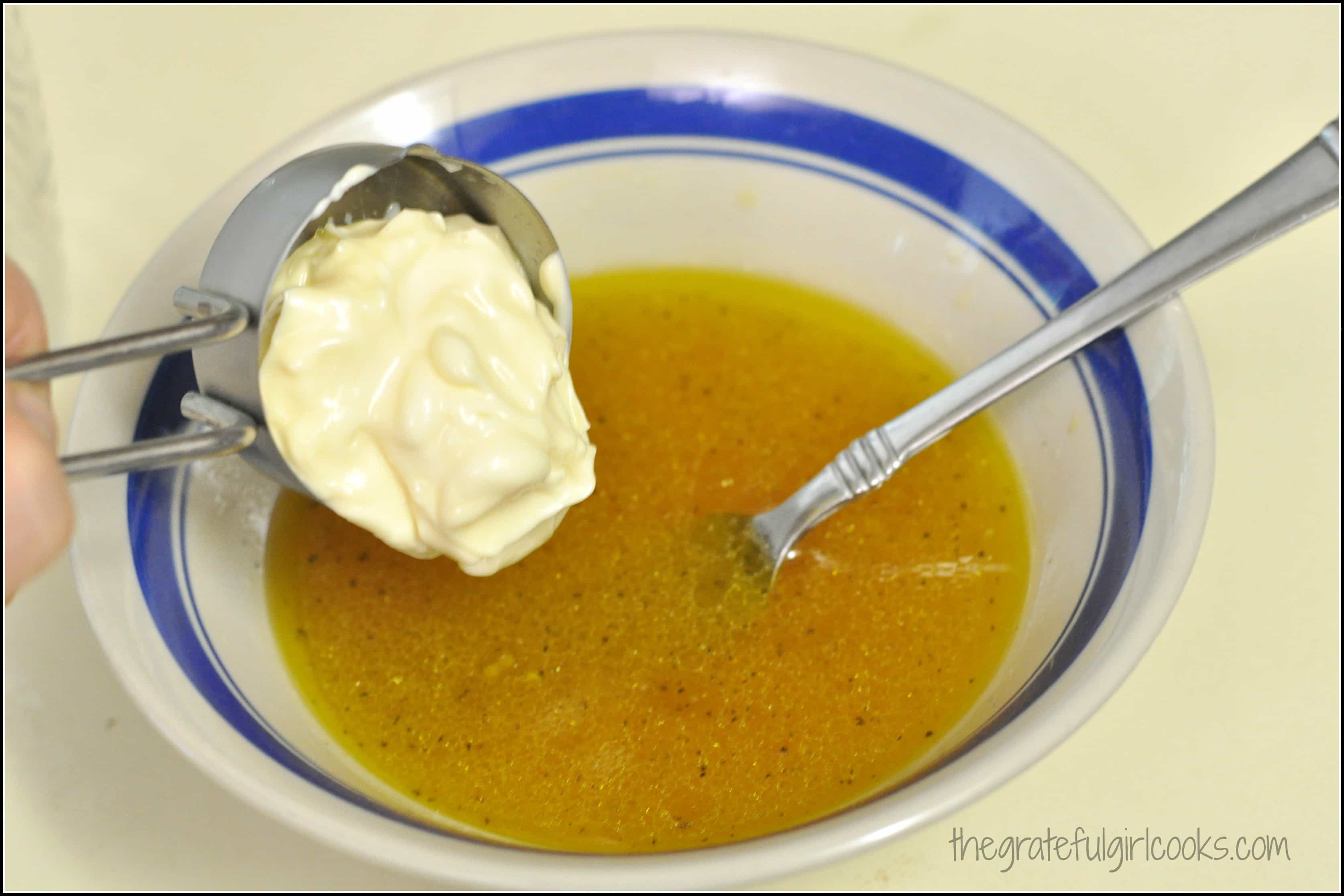 Whisk mayonnaise in, until completely blended into dressing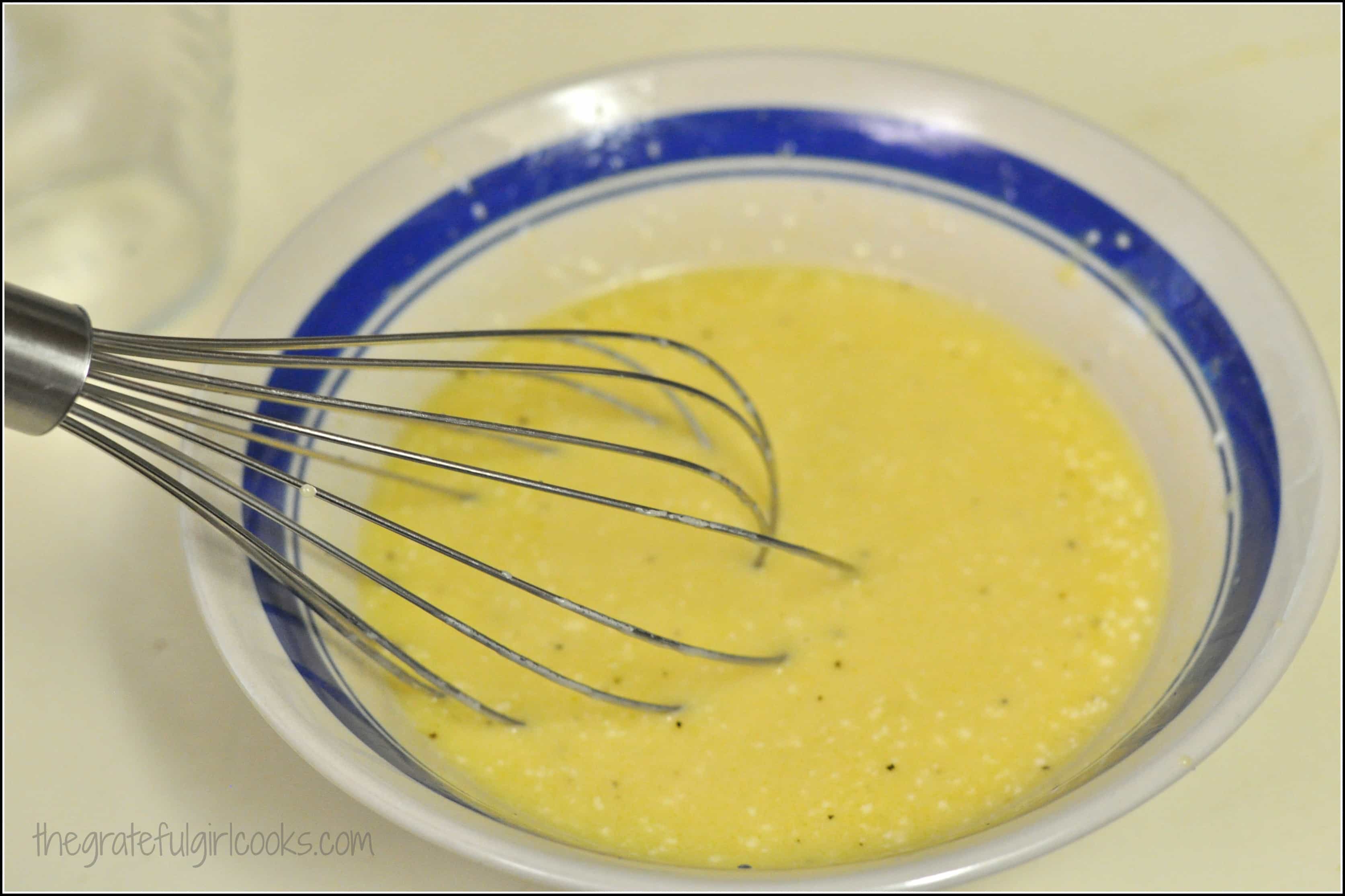 Place salad dressing into a covered, airtight container and refrigerate until ready to serve. TIP** This dressing can be used right when you are done whisking it together, but if refrigerated for several hours (or longer), the flavors really have time to mingle, and the dressing will have even better flavor!
Right before serving, give the container a good shake or stir the dressing to re-mix ingredients.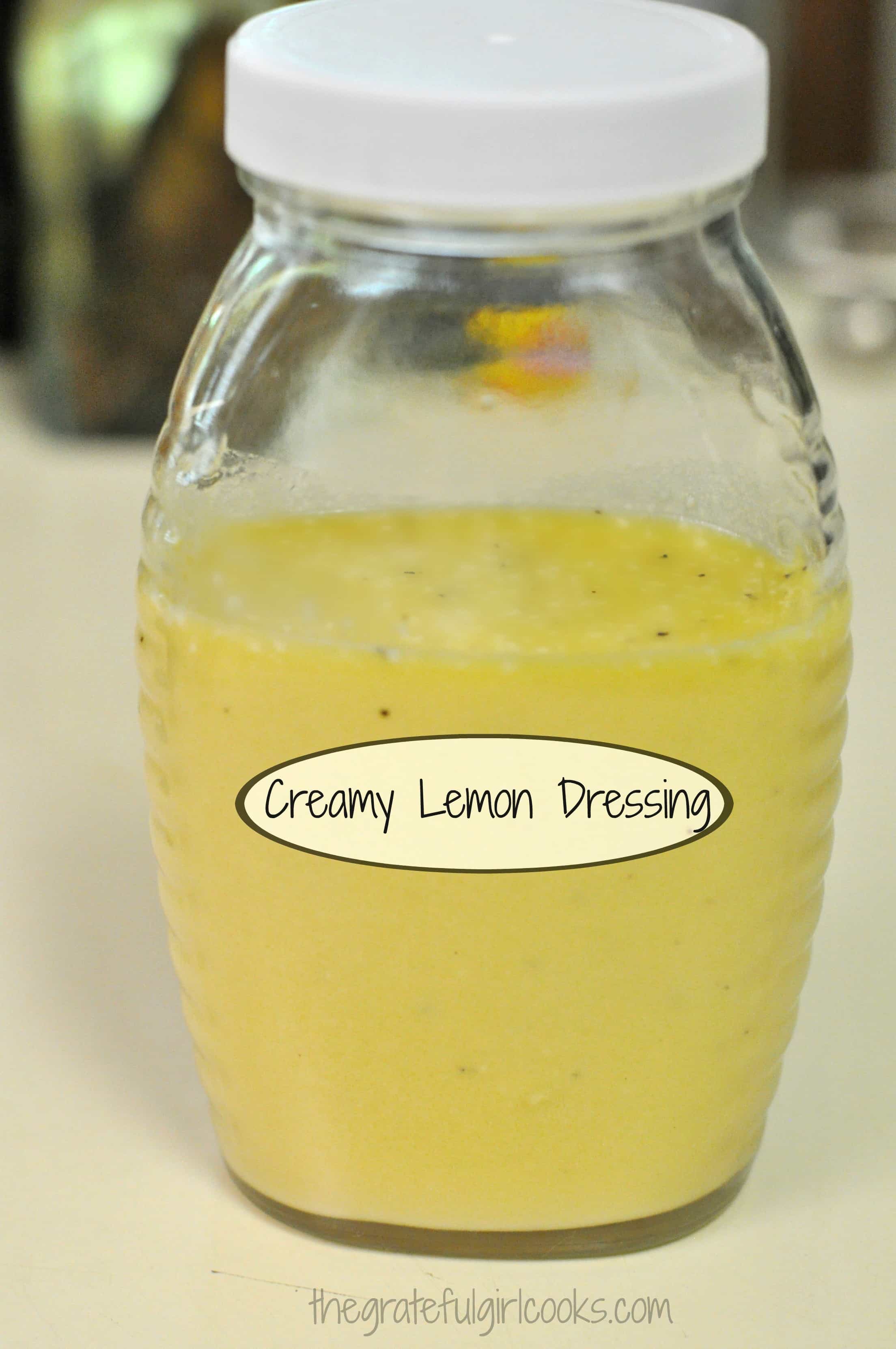 That's it… see how easy it is to make this yummy salad dressing?  Hope you have the opportunity to make this, so you can see for yourself just how delicious this dressing is on a mixed green salad!  Have a great day!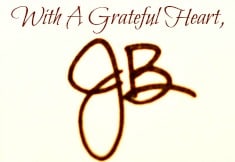 Recipe Source: Vickie Spracklen

Creamy Lemon Salad Dressing
This delicious creamy, lemon flavored salad dressing only takes a few pantry ingredients and a couple minutes to make!
As Prepared By:
JB at The Grateful Girl Cooks!
Recipe type:
Salad Dressing
Ingredients
¼ cup fresh squeezed lemon juice
¼ cup extra-virgin olive oil
¼ cup real maple syrup
2 dashes finely ground black pepper
¼ cup real mayonnaise
Directions
In a medium-sized bowl, combine lemon juice, olive oil, maple syrup and finely ground black pepper. Mix or whisk well, to fully blend ingredients.
Add mayonnaise to blended salad dressing. Whisk salad dressing well, until smooth.
Place salad dressing in an airtight, covered container and refrigerate until ready to serve. The longer salad dressing is refrigerated, the better the flavors can develop.
Right before using, give the salad dressing a good stir or shake to re-mix ingredients.
Enjoy this delicious salad dressing!

Here's one more to pin on your Pinterest boards!