Super Bowl 2014 is coming up in a week and a half…are you looking for a delicious appetizer that will feed the football loving masses, and is a real crowd-pleaser? Well, this Mexican Layer Dip is your answer!!!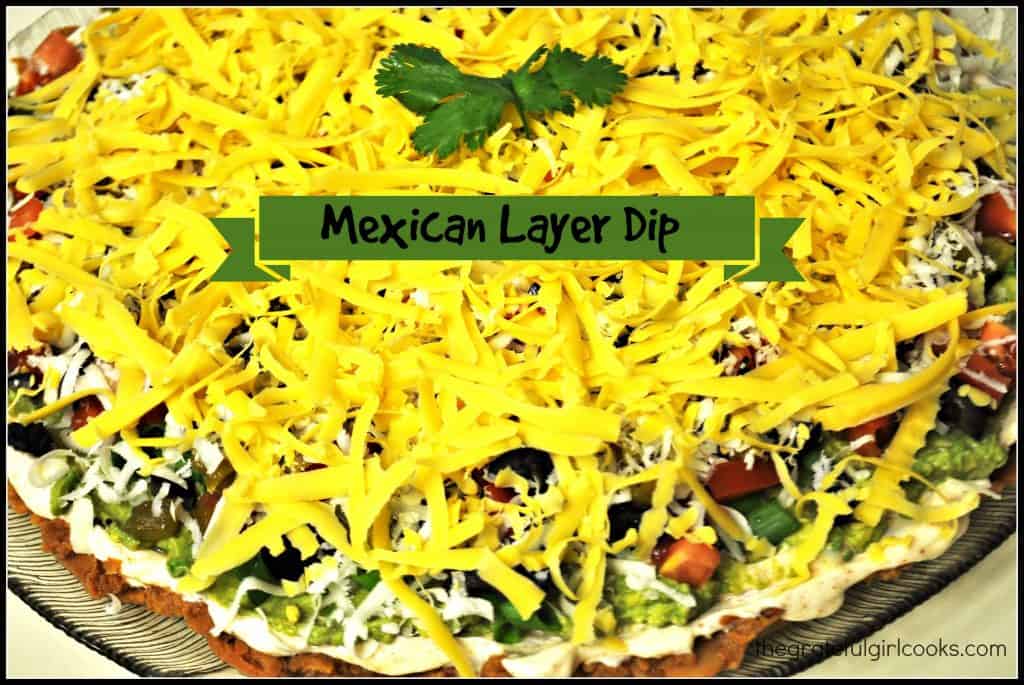 I've had the recipe on a little index card for over 30 years and don't have a clue how or where I first received it, but I have made this dozens of times over the years. Set it out, with a bowl of tortilla chips and let the feeding frenzy begin. It's a winner!
Our family loves this easy to assemble appetizer. Our oldest son even asked for a platter of this dip as part of his birthday present this past year.  Whaaaat? Yes, that's how good it is!
If you prep the ingredients before you begin preparing the recipe, then all that is involved is layering the ingredients, refrigerating for an hour or so…and then gobbling it up with a handful of tortilla or corn chips! It's easy – anyone can make this!
I know you will love this Mexican Layer Dip…isn't it "pretty"? Wait till you TASTE it!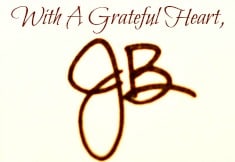 Recipe source: Unknown (had this recipe on an index card for over 30 years)

Mexican Layer Dip
Perfect party food! Set out a platter of this Mexican layer dip and some tortilla chips and let the feeding frenzy begin!
As Prepared By:
JB at The Grateful Girl Cooks!
Ingredients
1 can spicy fat-free refried beans (can use regular, too)
6 Tablespoons sour cream
4 Tablespoons mayonnaise
1 pkg. taco seasoning (or use your own mix ☺)
3 avocados, mashed with 2 teaspoon. lemon juice
3 stems green onions, chopped (green and white parts)
1 large or 2 small tomatoes, chopped
1 small can chopped black olives
1 small can diced green chiles
1 cup jack cheese, grated
1 cup cheddar cheese, grated
Tortilla chips (or corn chips), for serving
Directions
Spread can of refried beans onto serving plate (a pizza pan sized one works)
In separate bowl, mix together the sour cream, mayonnaise and the taco seasoning. Spread this mixture on top of the refried beans.
Layer on the mashed avocados (drop by spoonfuls and gently spread it out).
Layer on the green onions.
Layer on the tomatoes.
Layer on the chopped olives.
Layer on the diced green chiles.
Layer on the jack cheese.
Layer on the cheddar cheese.
Cover platter with plastic wrap and refrigerate for at least one hour.
Remove from refrigerator and DIG IN! Serve this with tortilla or corn chips!
Save
Save