Who doesn't love a great grilled chicken dinner (well…aside from vegetarians, vegans…and chickens)? I know we sure do! My favorite way to grill chicken includes using this recipe for Mom's Grilled Chicken EASY Basting Sauce!  It's the BEST!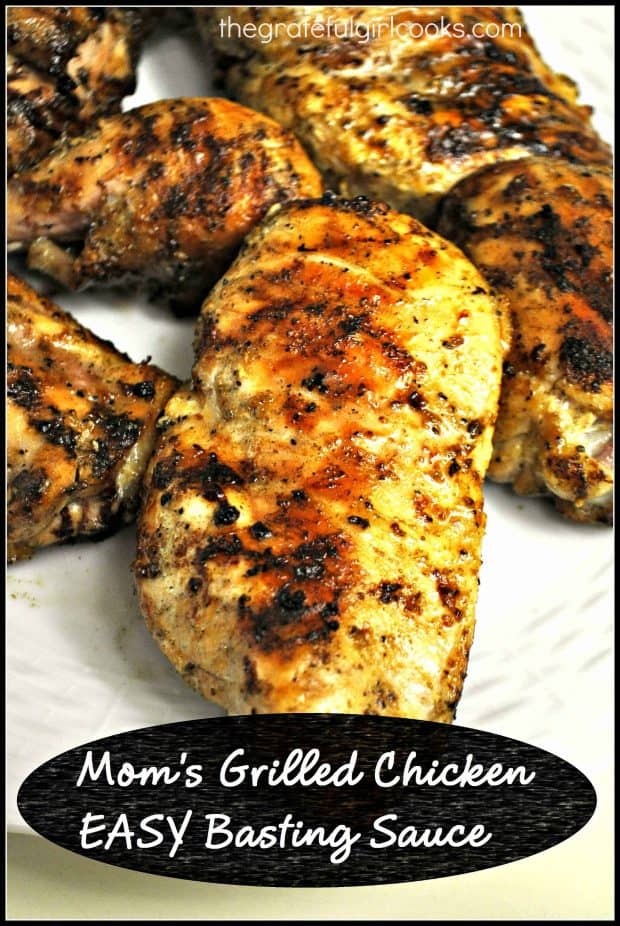 Once it gets warm enough to stand outside and fire up our BBQ, we routinely grill chicken THIS WAY!  My mom used this simple (yet packed with flavor) basting sauce on grilled chicken when I was growing up. She got the recipe from my Great Aunt, and who knows where my Great Aunt (a great cook) got the recipe from…so you just have to know this recipe has been used faithfully by our family for over 50 years!
Everyone seems to have their own favorite recipe for grilled chicken. This is mine…it's the BEST! Ridiculously EASY, completely FOOLPROOF, wildly INEXPENSIVE and completely LIP-SMACKIN' DELICIOUS…I really hope you will give it a try. It's fantastic (and did I mention just how easy it is?…umm yeah, I did. Trust me…your grilled chicken dinner will be the better for it!).
Recipe Source: My Mom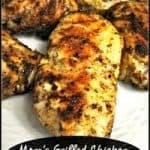 Mom's Grilled Chicken EASY Basting Sauce
Absolutely fantastic grilled chicken basting sauce! This recipe has been used by our family for over 50 years for perfect grilled chicken.
Ingredients
3/4

cube butter

, melted

1/4

tsp.

garlic powder

1/4

tsp.

celery salt

1/4

tsp.

seasoned salt

1/4

tsp

coarse grind black pepper
Instructions
Mix ingredients together in a small saucepan until butter is melted.

Using a pastry brush, spread sauce evenly over chicken pieces.

Cook chicken pieces on grill, turning chicken and basting several times throughout the grilling process. Baste all sides of the chicken . Use all the sauce. Grill chicken until done. The End. ENJOY!
Save
Save
Save