I LOVE to make truffles for our family and friends to enjoy any old time of the year. One of my "traditions" is to make Mocha Truffles each year at Christmas time, along with a couple other kinds of truffles.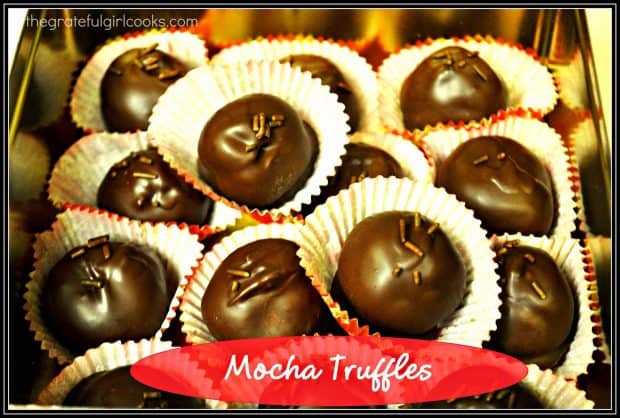 I found this amazingly simple truffle recipe in one of my old "Taste of Home" magazines almost 20 years ago. They taste wonderful, and are surprisingly easy to make. I've made them countless times over the years and they always are a big hit!
The decadent chocolate and coffee flavor combination is the reason I have made them so many times (I LOVE mocha…yum!) . So good…so creamy… sigh. If only they were calorie-free.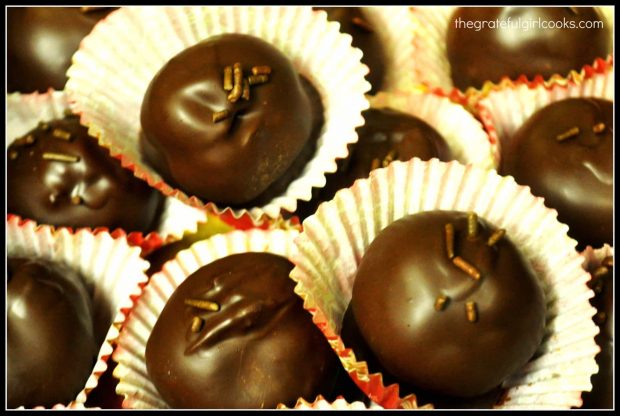 I hope you will give these a try. They are great ANY time of the year, and are a wonderful gift to give a friend or colleague. Trust me…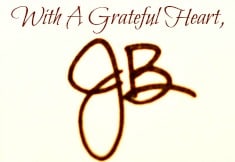 Recipe Source: Stacy Abell, Taste of Home Magazine, Dec./Jan. 1995 issue, pg. 25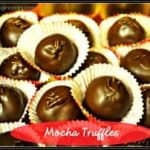 Mocha Truffles
Creamy mocha truffles...perfect for a sweet indulgence or gift-giving!
Ingredients
2

packages

(12 oz. each) semi-sweet chocolate chips

1

package

(8 oz.) cream cheese, softened

3

Tablespoons

instant coffee granules

2

teaspoon

water

1

lb.

dark chocolate confectionery coating *

(see note at end of recipe)

White confectionery coating for decorative "drizzle"

(Optional)
Instructions
To make the truffles: Melt the chocolate chips in a microwave-safe bowl (or in a double boiler).

Add the cream cheese, coffee granules and water to the chocolate and mix very well. Cover the bowl and refrigerate until chocolate is firm enough to shape.

Shape the chilled chocolate mixture into 1 inch balls (Scoop chocolate out of bowl with spoon; use your hands to roll them-yes...it is a bit messy, but fun!). Place the chocolate balls onto a wax paper lined baking sheet, then refrigerate for 1-2 hours or until very firm.

To make the chocolate coating: Melt the chocolate confectionery coating in a microwave-safe bowl or double boiler. Dip the truffles, one at a time in the chocolate to completely cover and then place covered truffle on waxed paper to let the chocolate harden. *I usually use a toothpick inserted into the chocolate ball to dip them. When dipped, I remove the toothpick and cover the hole where the toothpick was with additional chocolate. Once finished dipping and "drizzling" the truffles, let harden on waxed paper. Once hardened, I love to place them in individual mini-candy papers for a festive look! Keep the finished truffles refrigerated!

**If desired, you can melt the white confectionery coating to decoratively "drizzle" over the truffles, or you can drizzle additional chocolate coating or sprinkles.
Recipe Notes
**The creator of this recipe says that these truffles may be frozen for several months BEFORE dipping in chocolate. Thaw un-dipped truffles in the refrigerator before dipping. (I've never tried this, so cannot attest to the quality of this method, however).
**Chocolate or white confectionery coating can be found in the baking section of most grocery stores. Sometimes it is called "almond bark" or "candy coating". If you can't find it, a great substitute would be 1 cup semi-sweet or dark chocolate chips, plus 1 TBSP shortening, melted together (can double this amount). (I have done this...works like a charm!)
Recipe Source: Stacy Abell, Taste of Home Magazine, Dec./Jan. 1995 issue, pg. 25
Save
Save
Save