Do you like leftovers? We like most of ours, but sometimes it can get "old" eating leftovers (even if original recipe was fantastic!). Such was the case a few weeks ago, so I "morphed" the leftovers from a pork roast into a BBQ Shredded Pork Hoagie with Spicy Slaw… YUM.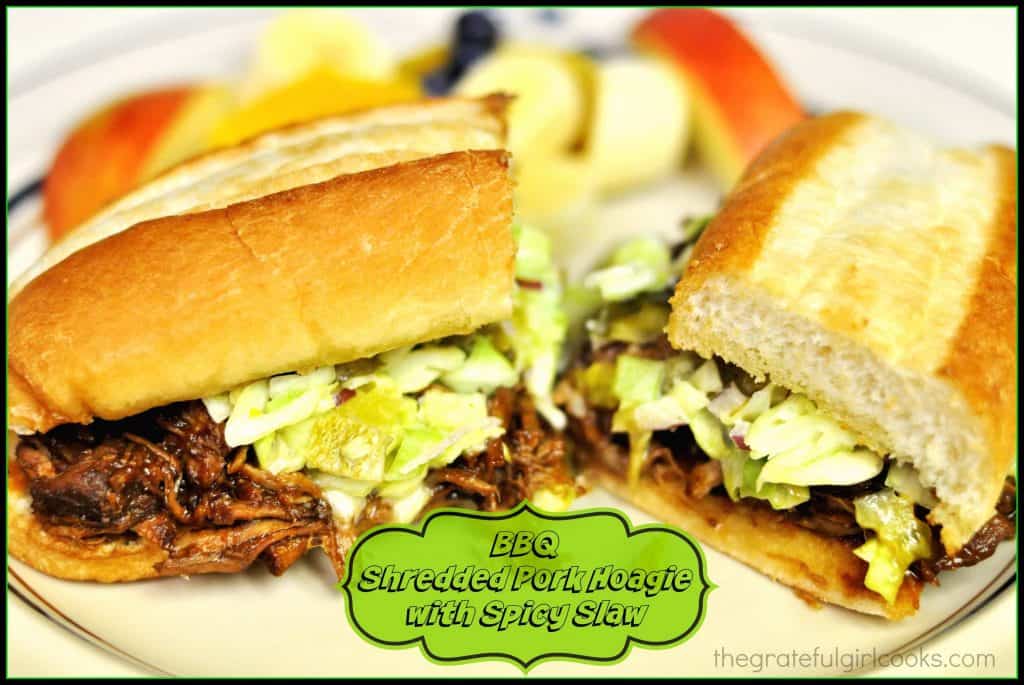 We were enjoying our leftovers from a recipe I made for Pork Tenderloin with Cranberry-Raspberry Sauce, but since there was quite a bit of pork still waiting to be eaten (there's only 2 of us), I decided to morph the leftover pork into a completely new meal, for variety's sake. Enter these delicious BBQ Shredded Pork Hoagies with Spicy Slaw. The spicy slaw recipe is from a previous recipe I posted for a Fried Chicken, Spicy Mayo and Slaw Sandwich.
I took the leftover pork slices (and the original cranberry-raspberry sauce from my previous pork tenderloin recipe) PLUS lots of BBQ sauce, and threw it all back into my slow cooker and let it cook all day (at least 5-6 hours). Note: ANY leftover boneless pork chops or pork roast will work fine!  You can always BUY precooked BBQ pork if you want to skip this part, but this is how I did it.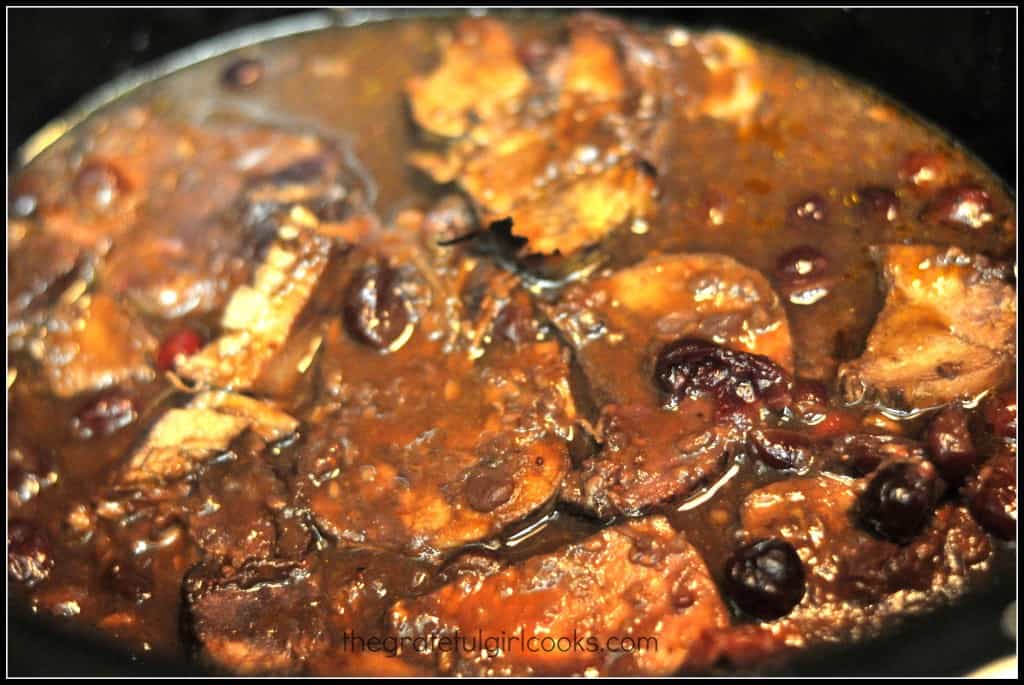 After the meat and sauce had cooked for 5-6 hours I shredded the pork (with two forks) and added even more BBQ sauce…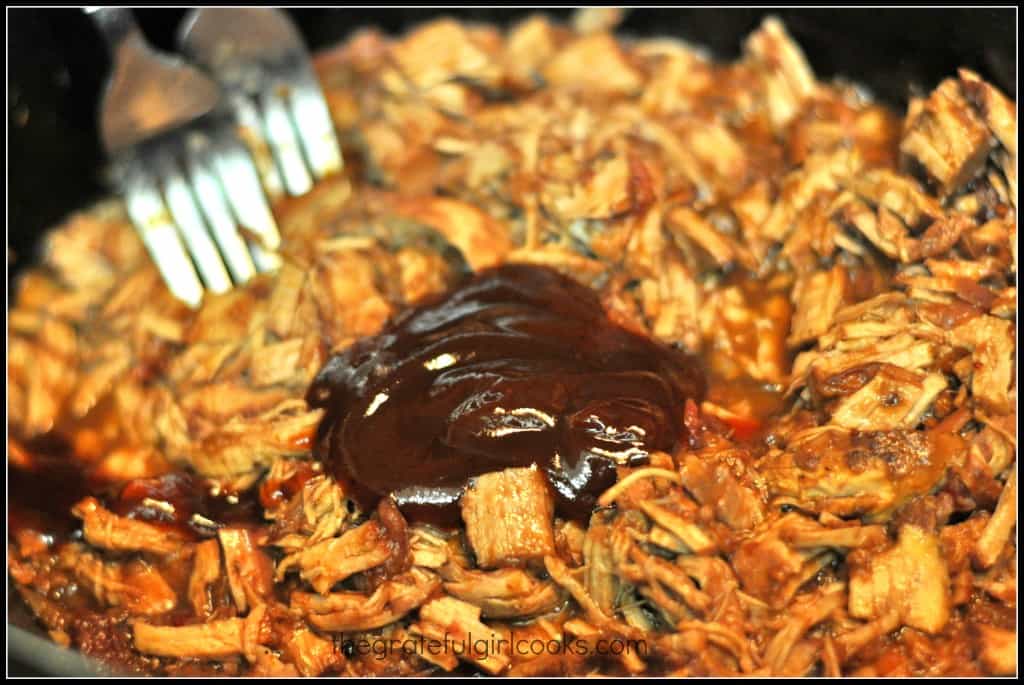 I happened to have sauce left over from the pork roast I had previously cooked, but if you have leftovers from "any old" pork roast or chops (without sauce)… you can always put leftover pieces or slices into your slow cooker with some water or broth, cook it for several hours, shred the pork, THEN add BBQ sauce (picture is from a separate recipe for example):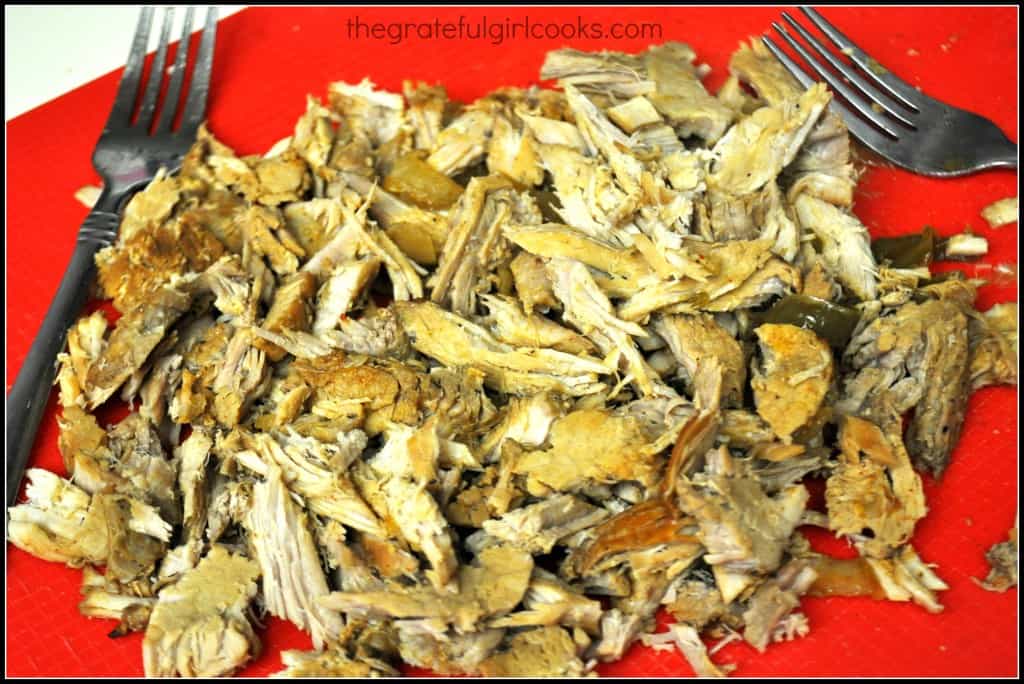 Once pork is shredded, coated with BBQ sauce and reheating, all you need to do is prepare the spicy slaw mixture and refrigerate it until ready to serve up the hoagies (easy!…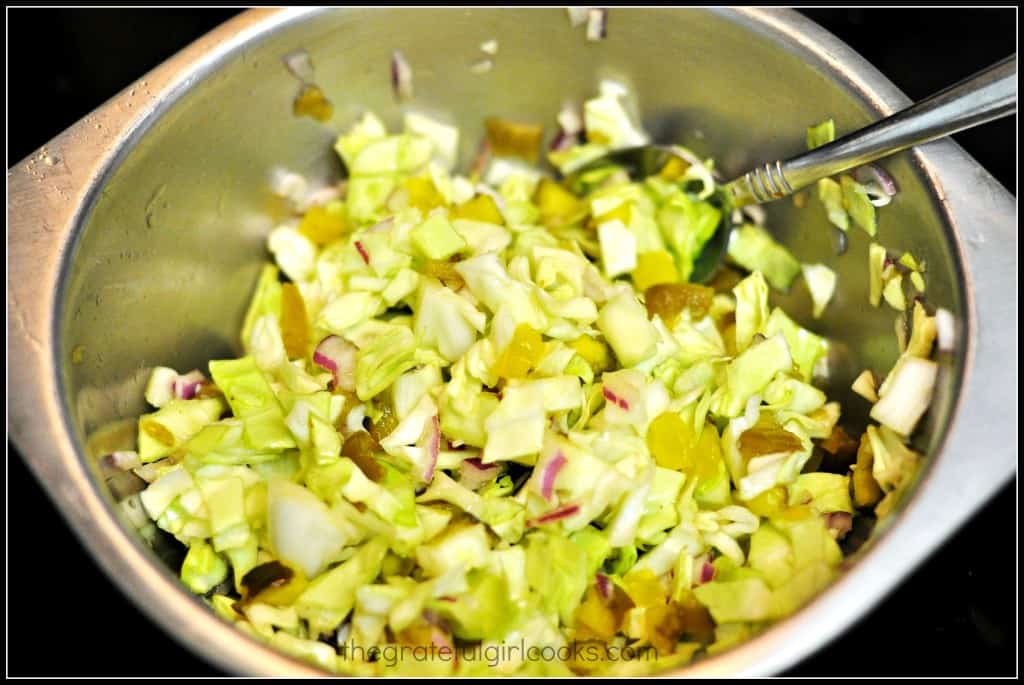 Spread some hoagie rolls with butter, then lightly grill them until golden brown (this will help the bread to not get soggy once you add the BBQ shredded pork)…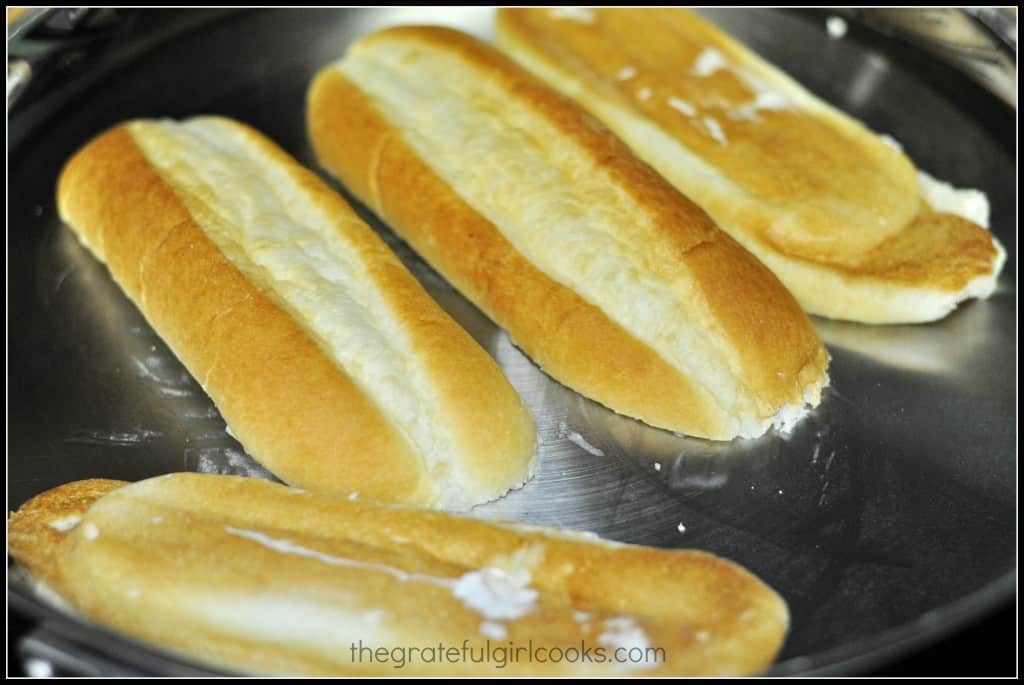 Top the toasted hoagie rolls with hot shredded BBQ pork, then add the cold, spicy slaw…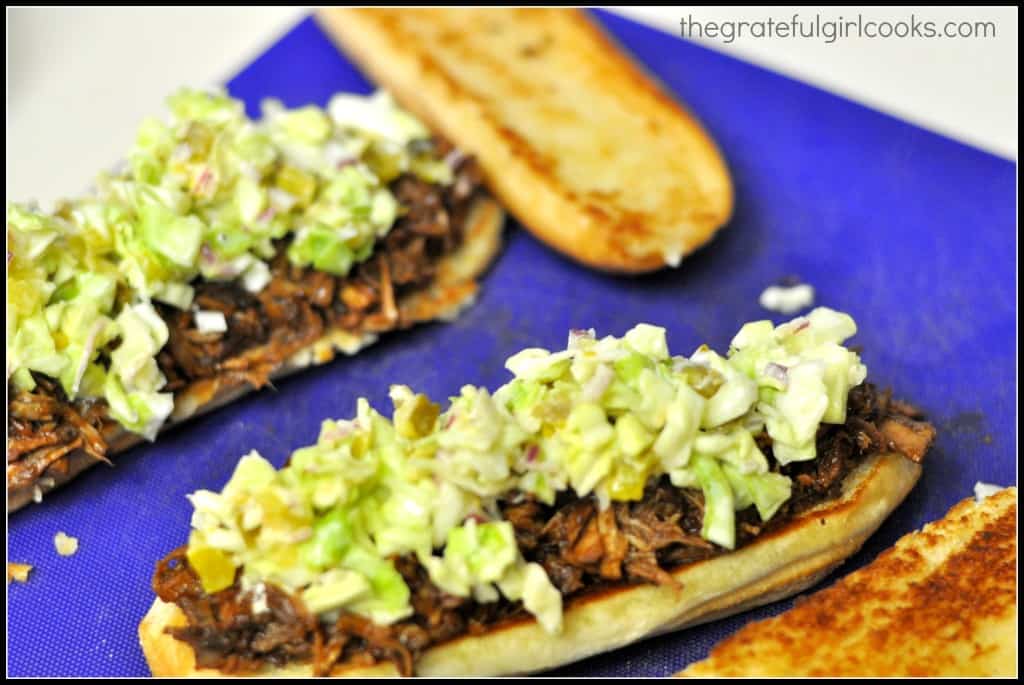 Serve… and enjoy!!!
Hope you enjoy them… it's a great way to use up leftover pork, without having to toss it or have it dry out in the refrigerator!