Two years ago I made blueberry ice cream as part of an Ice Cream Experiment, where I made many different varieties of ice cream with my Cuisinart ice cream maker over the course of the summer.  We really enjoyed this blueberry ice cream, and I loved using some of the blueberries I picked at a local U-Pick Farm and had stored in our freezer.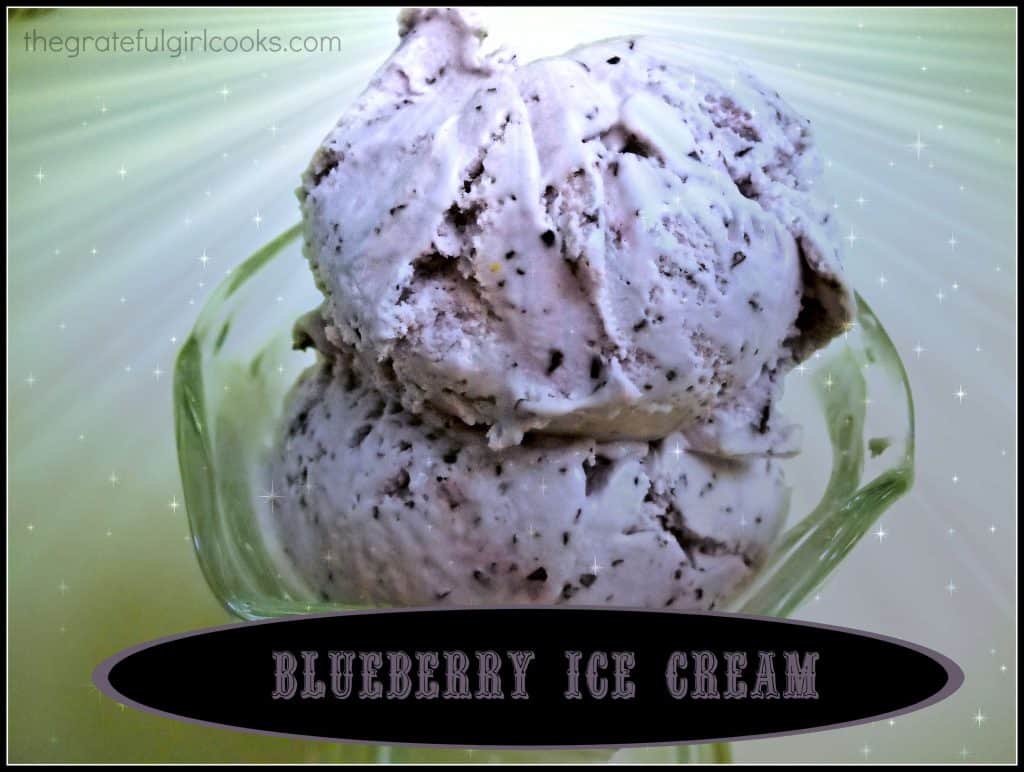 I experimented with grinding frozen blueberries and sugar in my food processor until liquified, as opposed to the more "traditional" method of cooking them until the blueberries "pop" and make a thick sauce. I wanted to have little bits of "fresh, uncooked" blueberries throughout the ice cream. It worked!
This was a very easy to prepare ice cream. I also added in a block of cream cheese, to enhance to the flavor and creamy thickness of this delicious ice cream, and I'm very glad I did!
I also ended up using some of the ice cream in another recipe (I will post it soon), which we took to a friend's home. It was so yummy! I sure hope you will give this ice cream a try… and really hope you enjoy it!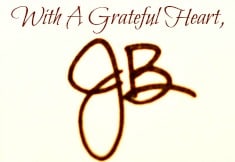 Recipe source: my brain, prior to "brain-freeze" (Ice cream induced!)

Blueberry Ice Cream
Thick and creamy homemade blueberry ice cream is sure to delight your taste buds!
As Prepared By:
JB at The Grateful Girl Cooks!
Ingredients
2 cups blueberries (fresh or frozen)
½ cup granulated sugar
8 oz. cream cheese
½ teaspoon vanilla extract
¾ cup whole milk
¾ cup heavy whipping cream
3 drops blue food coloring (this is optional...but it does enhance the color)
Directions
Place the blueberries and granulated sugar into a food processor or heavy duty blender. (If using frozen blueberries, put them in frozen... no need to defrost). Pulse or blend until liquified.
Cut the cream cheese into chunks and add to the blueberry mixture. Add the vanilla extract. Mix until mixture is fairly smooth.
Add milk to mixture. Mix until well blended. Pour mixture into large bowl.
Lightly whisk in the heavy whipping cream, until well combined.
Pour into ice cream maker canister. Freeze according to the manufacturer's instructions. Once done, remove to sealed container, and place in freezer for an hour or two to "ripen" and firm up.
Scoop it up when ice cream is firm... and enjoy!
Save