Well, I've made this Caprese Salad two nights in a row for my husband and myself. Truth! It is so refreshing and delicious, especially with peak of season tomatoes and basil!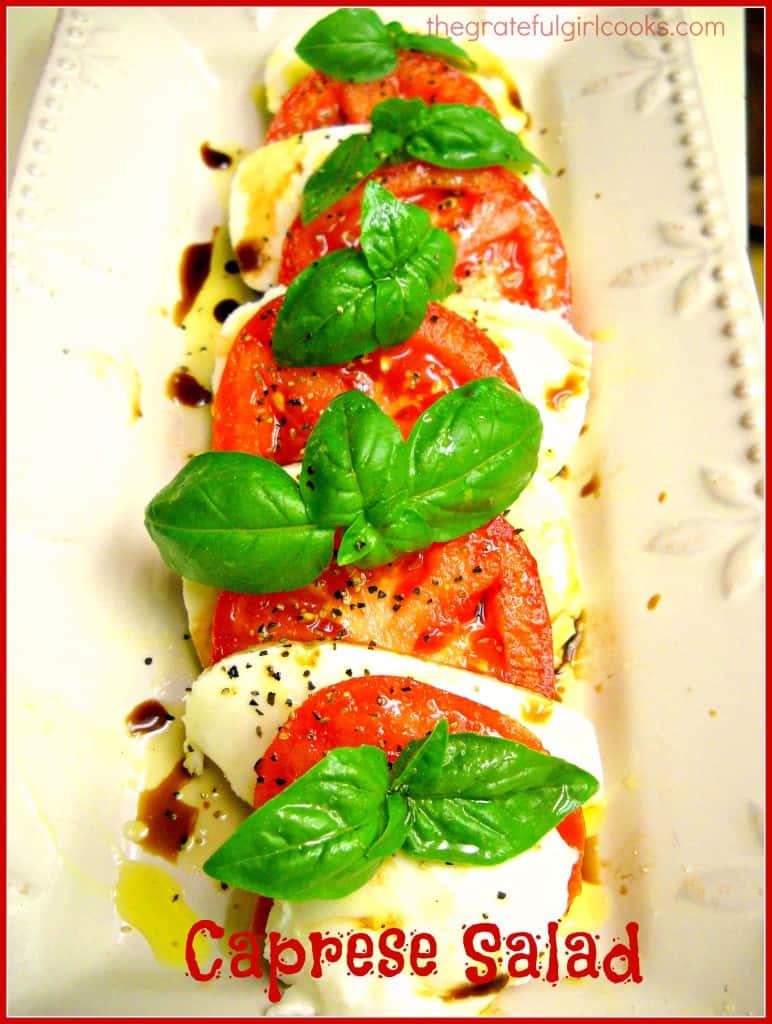 It all started innocently enough… I happened to see a post on my friend Elizabeth's Facebook page. She made a Caprese Salad for her family…so I got to thinking…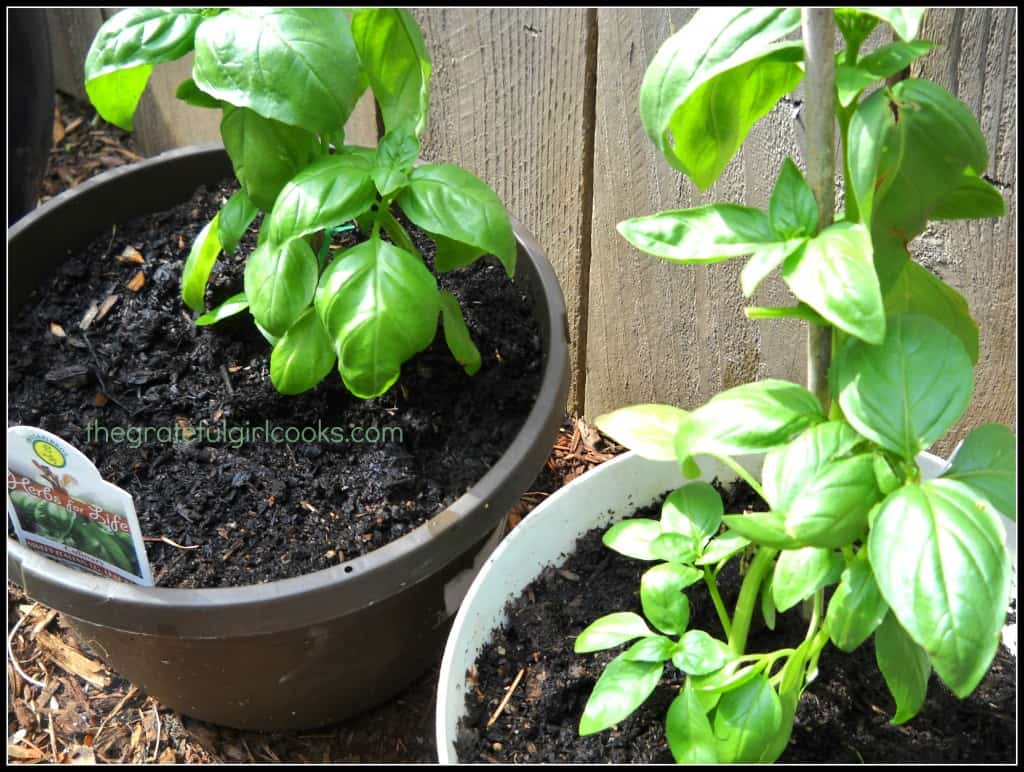 I have basil and tomatoes growing in our garden. Hmmm. All I need is some fresh mozzarella. Hmmm. This would be a great light summer appetizer or salad…Hmmm. (you realize, of course, that those "Hmmms" are me, putting on my thinking cap, right?).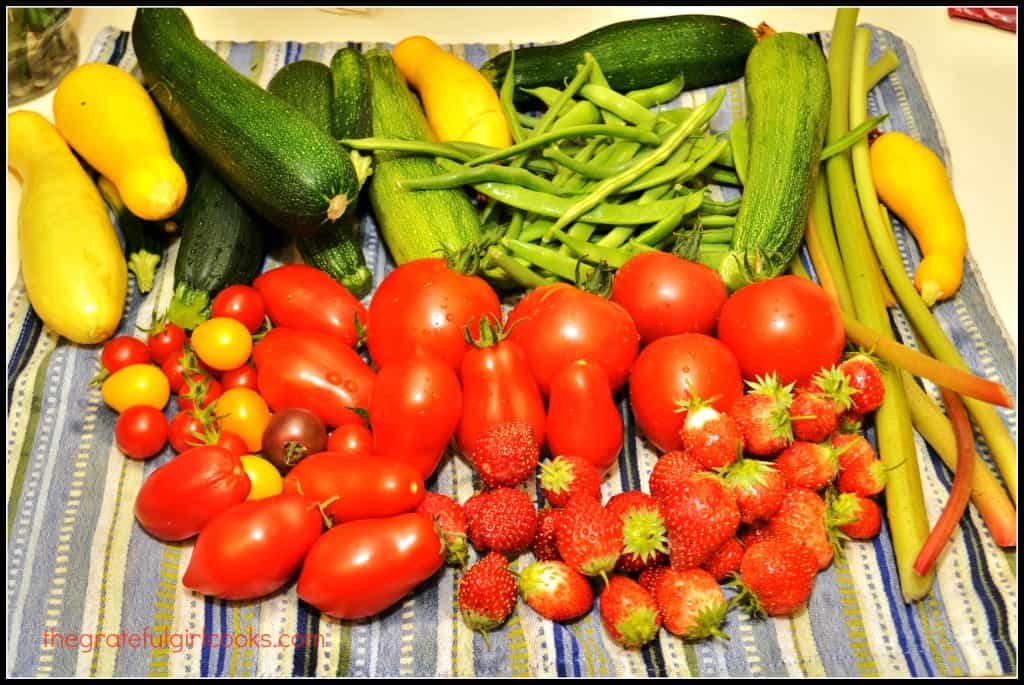 This is such a easy, easy, easy dish to prepare, and you can make it as large or small as you wish! My husband and I had late lunches the past couple of days, so two nights ago, we just sat out on our deck and had this simple dish, along with a glass of wine, for our dinner. Sooo deliciously tasty on a hot, summer night! Last night, the same story. Late lunch, and we weren't really hungry for a "normal" dinner, so I ran out to our garden, picked some basil and fresh tomatoes, and made another Caprese Salad for dinner. Yee Haw!
So what exactly is a "Caprese Salad", you ask?  Wikipedia defines it: "Caprese Salad is a simple salad, made of sliced fresh mozarella, tomatoes and basil, seasoned with salt, and olive oil. It was made to resemble the colors of the Italian flag: red, white, and green." I also added pepper, and drizzled some balsamic vinegar on top (along with the olive oil). Perfect!
Hope you will give this easy salad a try. The flavors of the fresh tomatoes and basil combined with creamy fresh mozzarella is wonderful!
Save