Well, I've made this Caprese Salad two nights in a row for my husband and myself. Truth! It is so refreshing and delicious, especially with peak of season tomatoes and basil!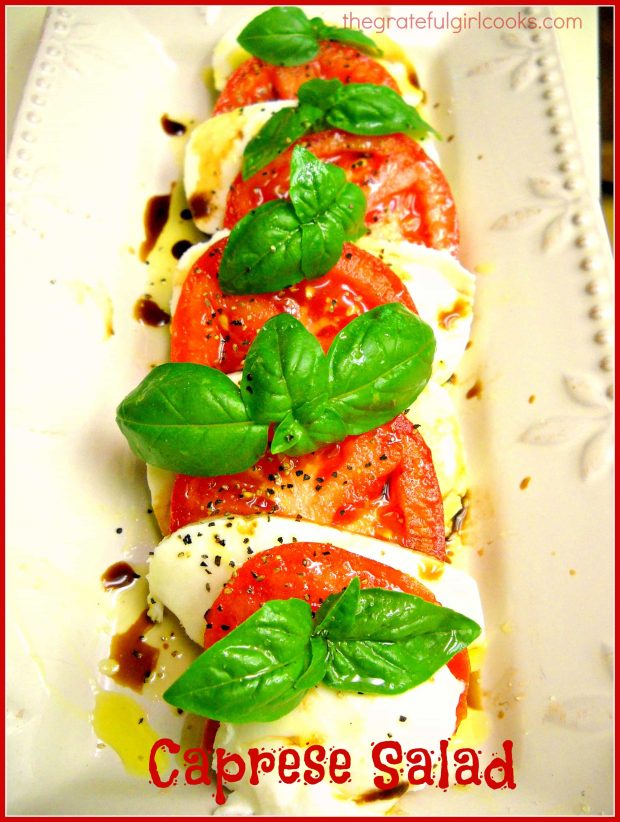 It all started innocently enough… I happened to see a post on my friend Elizabeth's Facebook page. She made a Caprese Salad for her family…so I got to thinking…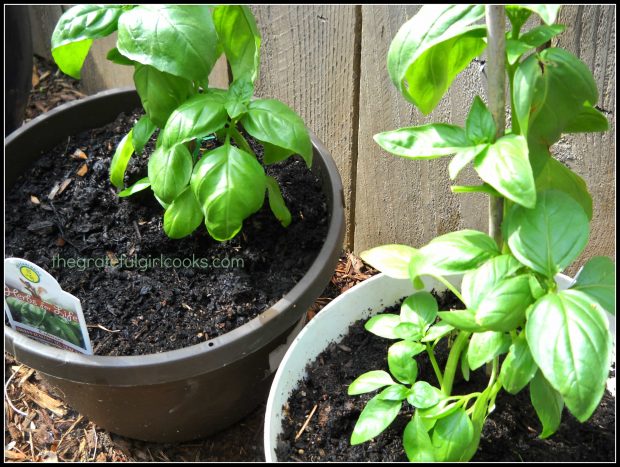 I have basil and tomatoes growing in our garden. Hmmm. All I need is some fresh mozzarella. Hmmm. This would be a great light summer appetizer or salad…Hmmm. (you realize, of course, that those "Hmmms" are me, putting on my thinking cap, right?).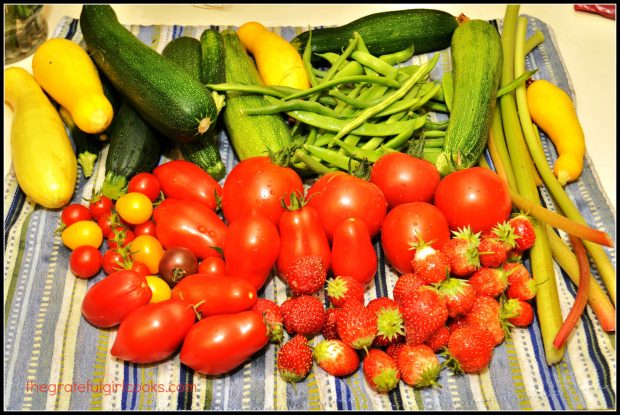 This is such a easy, easy, easy dish to prepare, and you can make it as large or small as you wish! My husband and I had late lunches the past couple of days, so two nights ago, we just sat out on our deck and had this simple dish, along with a glass of wine, for our dinner. Sooo deliciously tasty on a hot, summer night! Last night, the same story. Late lunch, and we weren't really hungry for a "normal" dinner, so I ran out to our garden, picked some basil and fresh tomatoes, and made another Caprese Salad for dinner. Yee Haw!
So what exactly is a "Caprese Salad", you ask?  Wikipedia defines it: "Caprese Salad is a simple salad, made of sliced fresh mozarella, tomatoes and basil, seasoned with salt, and olive oil. It was made to resemble the colors of the Italian flag: red, white, and green." I also added pepper, and drizzled some balsamic vinegar on top (along with the olive oil). Perfect!
Hope you will give this easy salad a try. The flavors of the fresh tomatoes and basil combined with creamy fresh mozzarella is wonderful!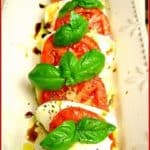 Caprese Salad
Light and flavorful, this easy to make caprese salad, with fresh tomatoes, mozzarella cheese and basil leaves is summer eating at it's best!
Ingredients
Fresh mozzarella cheese

, room temp, sliced in 1/2 inch slices (2-3 slices per person)

Fresh tomatoes

, sliced in 1/2 inch slices (2-3 slices per person)

Fresh basil sprigs

( one for each slice of cheese and tomato)

Sea salt

(to taste)

Cracked pepper

(to taste)

Olive oil

(enough to drizzle over the top of the salad)

Balsamic vinegar

(enough to drizzle over the top of the salad)
Instructions
Layer the serving platter with slice of cheese, then a slice of tomato. Repeat, until you have as much on the platter as you desire.

Lightly salt and pepper the salad.

Lightly drizzle the salad with olive oil.

Lightly drizzle the salad with balsamic vinegar.

Place a sprig of fresh basil on each serving. (a serving is one slice of tomato and one slice of cheese). Serve, and enjoy!
Nutrition Facts
Caprese Salad
Amount Per Serving (1 g)
Calories 0
* Percent Daily Values are based on a 2000 calorie diet.
Save