Okay… have you ever had one of those nights when you craved chocolate so bad… and there was nothing to be found in the house, and it was too late to head to the store?  Well, I experienced that several months ago, and these delicious & easy Chocolate Peanut Butter Grahams were the result!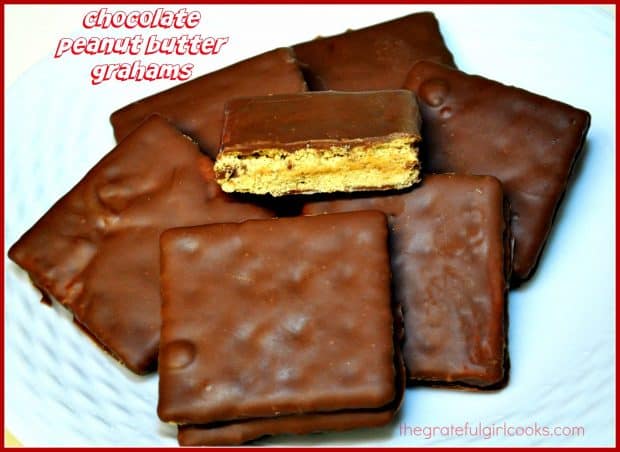 After opening every kitchen cabinet and drawer hoping I would find some old piece of chocolate just waiting to be found and devoured, I gave up the search. Tragic. But then… miracle of miracles, I remembered I had a small amount of chocolate chips… and peanut butter… and some graham crackers. I put my thinking cap on (I guess most of the time I don't have my thinking cap ON… which might explain a lot!), and decided to make these yummy little snacks. No recipe to use… only my brain and chocolate cravings (a dangerous combo, I might add) created these little munchies.
Anyways, they ended up tasting fantastic. I got my chocolate fix, and thankfully I survived. The ingredients are so simple, I am not even gonna bother posting a fancy recipe. But these babies are good. Really good. The crunch of the graham crackers, combined with a peanut butter/chocolate combo = YUM!
Here's what ya do:
1) Grab some graham crackers. Break them in half, carefully until they are in squares. Go crazy. Use as many as you like. (I only made 7). I won't tell you how many of them I personally ate… wouldn't be prudent.
2) Spread creamy or crunchy peanut butter (whatever floats your boat) fairly thick on one half all the way to edges. Put another half graham cracker on top. Are you tired yet? I know this is physically demanding….if you feel like you need to sit down and rest after one or two are "sandwiched" together, go ahead. I feel your pain..
3) In a small microwave safe bowl, melt 1 1/2 cups of chocolate chips plus 2 Tablespoons of vegetable shortening in the microwave. Cook on high for 30 seconds. Stir well.  If not all the way melted and smooth, put it back in the microwave for 30 seconds. Remove. Stir well. By now the chocolate and shortening should be completely melted. If not, put it back in for only 10 seconds. Stir until smooth. (Do not overcook or it will BURN…bad news if you're hungry!)
4) Put some foil or a cookie sheet on the counter (to catch drips). Place a second sheet of foil on counter (to place the dipped cookies on) Carefully dip the filled graham crackers into the melted chocolate (spoon chocolate onto crackers, if necessary). I held and dipped the grahams with one hand, and used a spoon in the other to help cover grahams with the chocolate. Coat all sides of the graham crackers completely. If you run out of chocolate, just follow step 3 again. Place chocolate coated grahams onto aluminum foil and do not move them until chocolate has completely hardened (in about 1/2 hour or so). If you're desperate, you can put them in the refrigerator to speed the firming up process along.  Once chocolate has hardened, remove from foil and serve. I stored them, covered, in the refrigerator to keep the chocolate firm.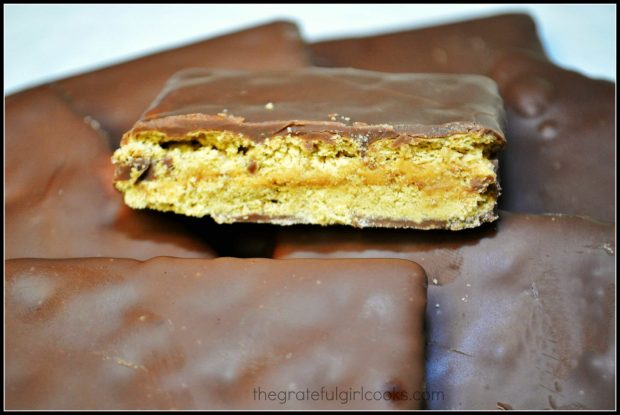 That's it! "Late Night Chocolate Deprivation Catastrophe Averted"! Hope you will give these a try… they are sooooo good! Have a great day!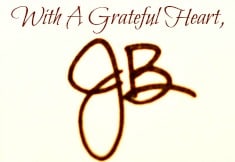 Save
Save