I recently saw a recipe on Pinterest for Coconut Pecan Chocolate Chip Granola. I love to make (and eat) granola, so I decided to give this slightly decadent sounding recipe a try!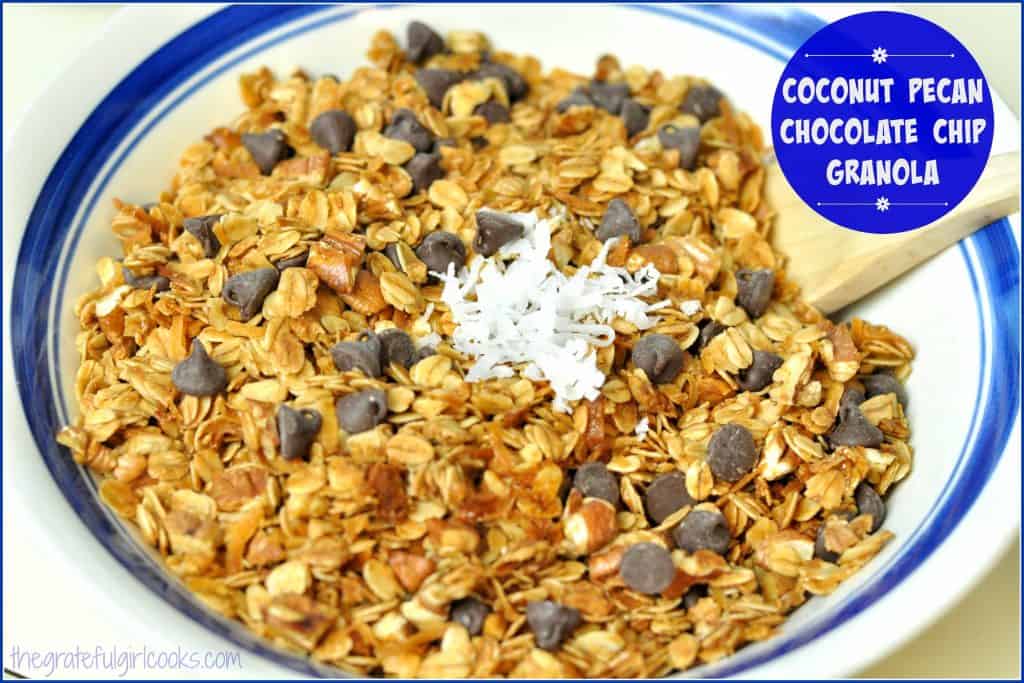 I love to sprinkle granola on top of vanilla Greek yogurt as a breakfast treat, so I was all over this recipe when I saw it. (Hint: it's even good sprinkled on top of a scoop of ice cream… at least that's the word on the street…)  Granola with coconut and pecans and chocolate chips? Be still my heart. Did I also mention that the coconut and pecans are slightly toasted by the end of the baking time (which makes them even more delicious!)? Yes, please.
The recipe is a cinch to make with only a few ingredients. The prep time is 5 minutes, and the granola is baked for only 30 minutes. That's it!! Before you have time to think about it, the granola is done… and your home will smell wonderfully "coconut-y"! Here's what you do:
Preheat your oven to 300 degrees. Place the oats, coconut and chopped pecans in a large mixing bowl.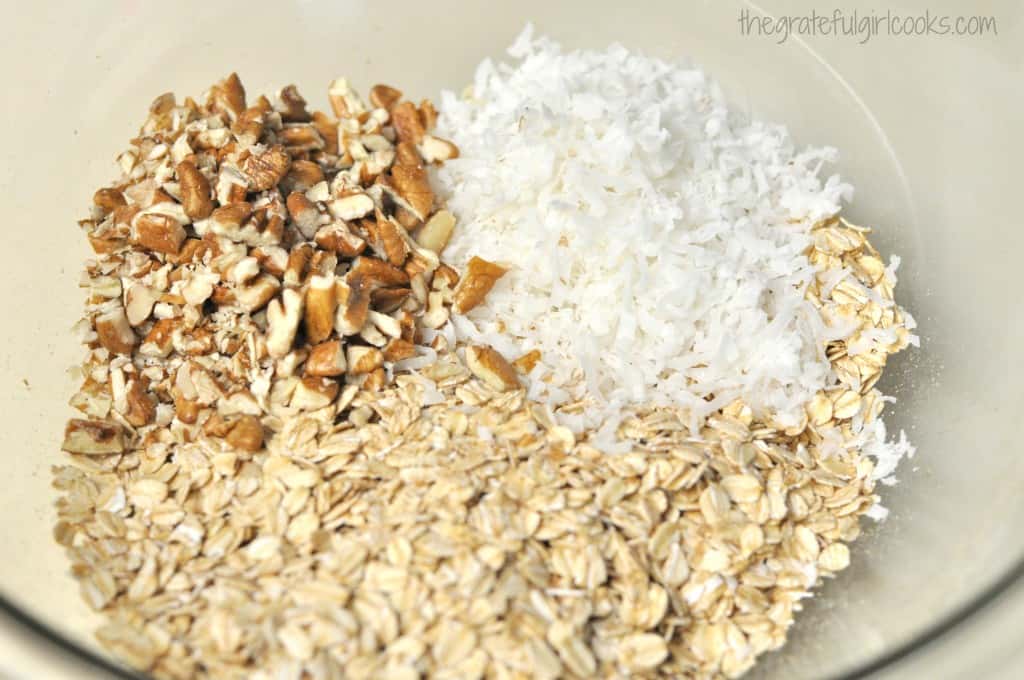 In a separate microwave safe bowl, combine the coconut oil and honey. Cook in microwave on high for about 25-30 seconds to melt the honey and coconut oil.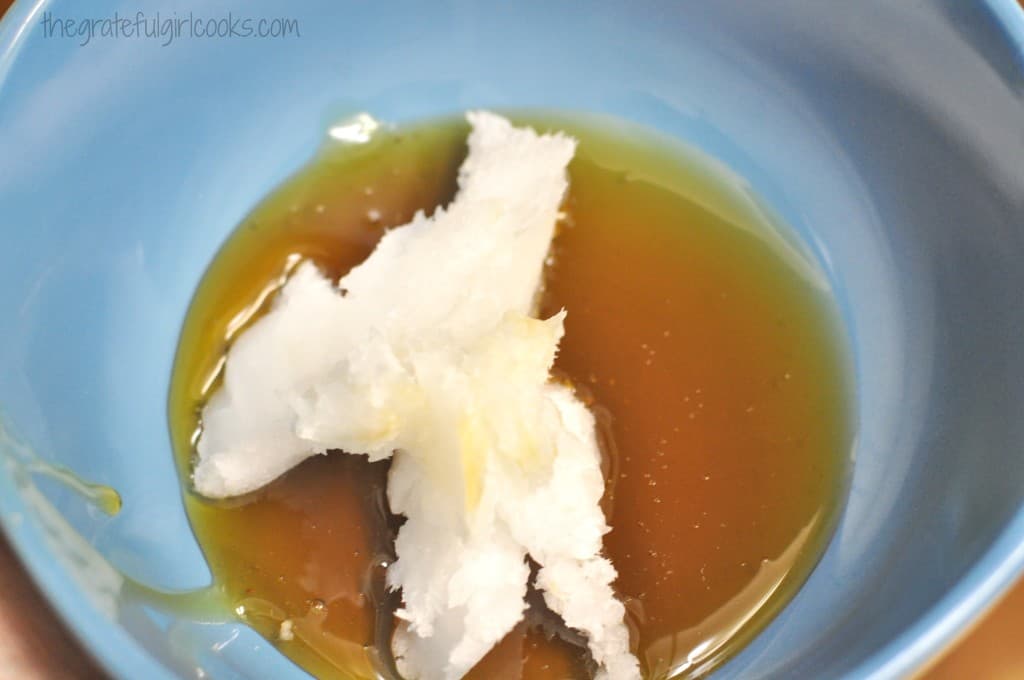 Remove and stir until smooth.  Pour honey/oil mixture into bowl with oats, etc. Stir well to combine ingredients.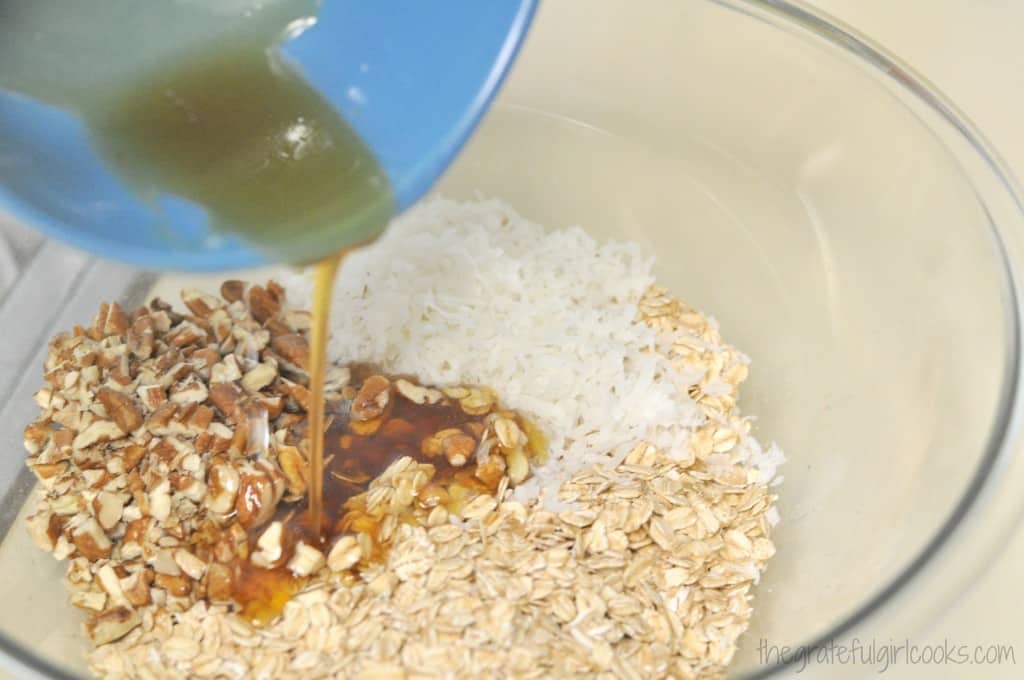 Once mixture is evenly coated, spread the granola out on silicone baking mat or parchment paper lined baking sheet. Bake granola at 300 degrees for 30 minutes. Halfway though the baking time, give the mixture a quick little stir and re-distribute the granola on sheet.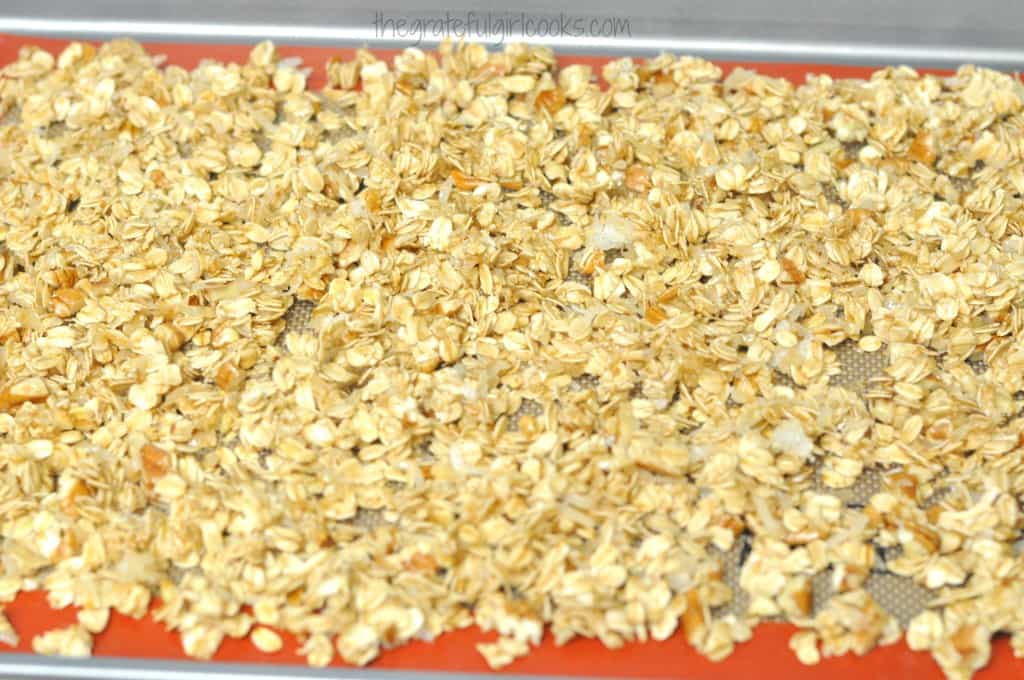 Once the granola is done, let it cool (it will be soft, but will become firmer and crunchier as the mixture cools down). Let the granola cool completely on the baking sheet, then pour into a bowl.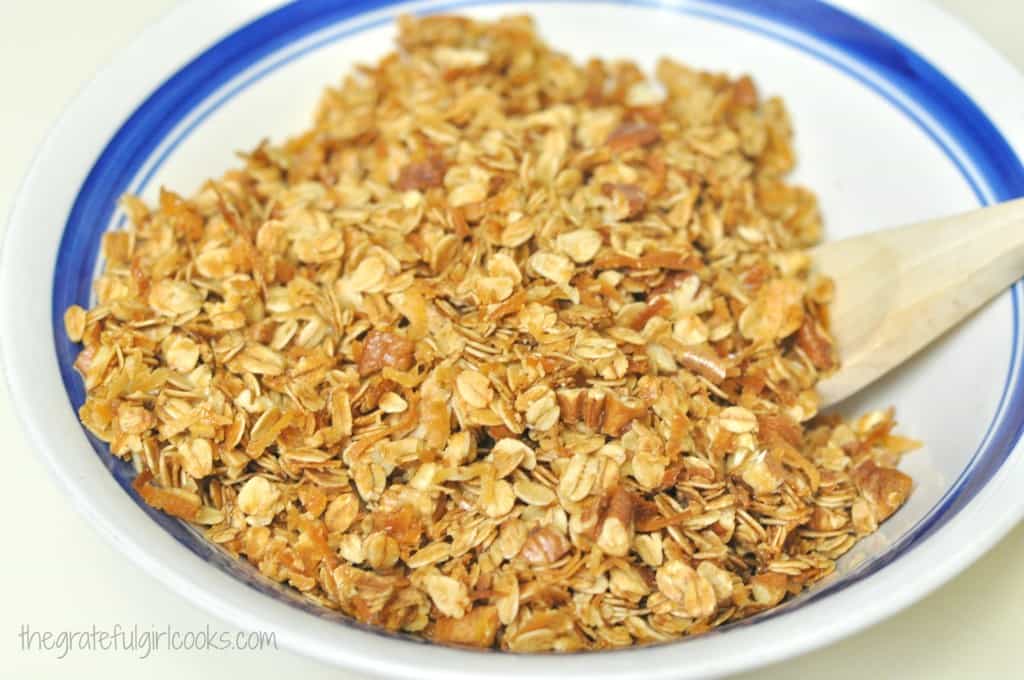 Once the granola is completely cool, add the chocolate chips; stir to combine. Your granola is now ready to enjoy as a breakfast treat, a snack, or a topping for ice cream, etc.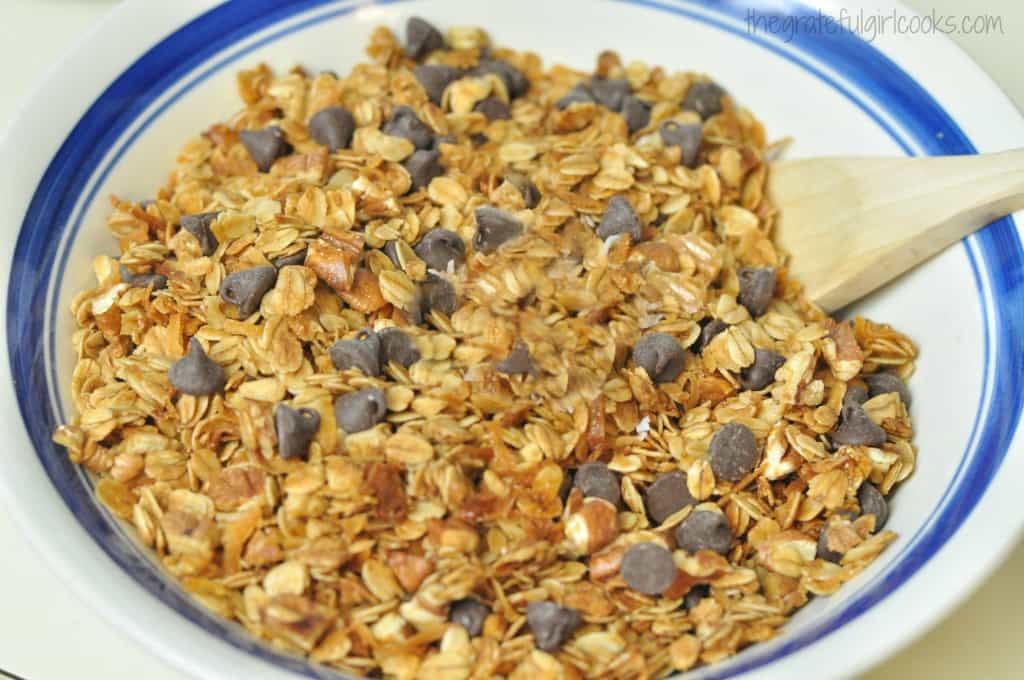 Store the granola in a covered container. I found that the recipe as written makes exactly a quart of granola, so I stored it in a quart sized canning jar. I wanted to try this granola before increasing the quantity, but now that I've tasted just how yummy it is, NEXT TIME I will make a DOUBLE batch, so we will have more!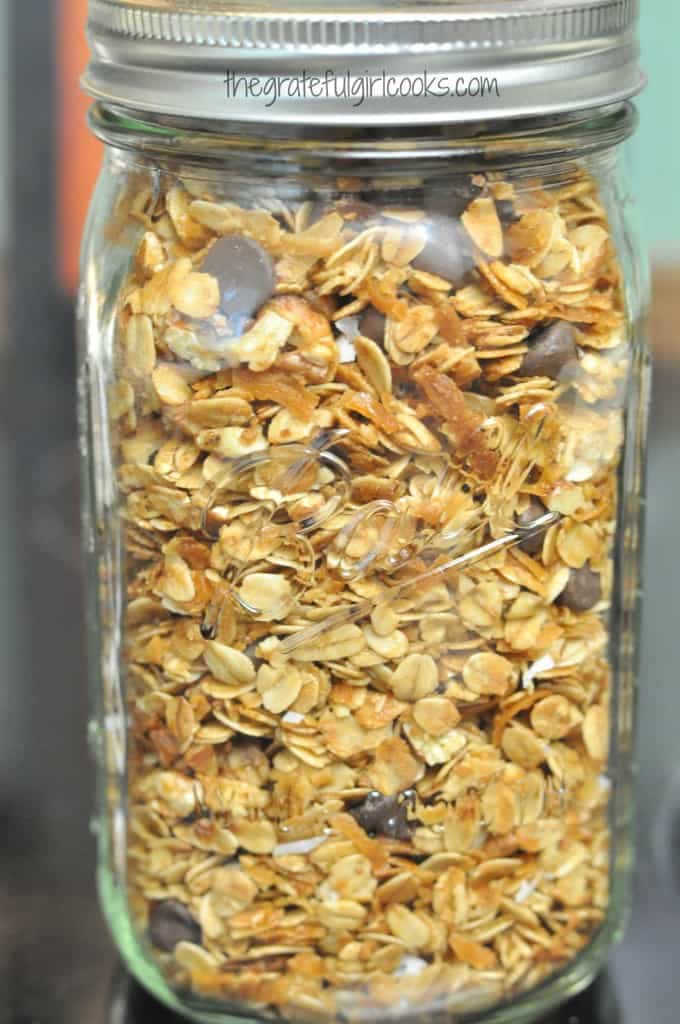 If you like granola, I'm sure you'll enjoy this recipe. You might also like to try my recipe for Cranberry Almond Granola.  Sure hope you will give either one of these recipes a try!
I sincerely wish for you a wonderful day… filled with hope and encouragement for your heart and soul!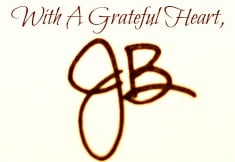 Recipe Source: http://chefsavvy.com/recipes/coconut-pecan-chocolate-chip-granola/

Save