It seems like everyone has a recipe for banana bread. So do I… and it's a recipe for my Mom's Banana Nut Bread. I've made it for years using this recipe and it never disappoints!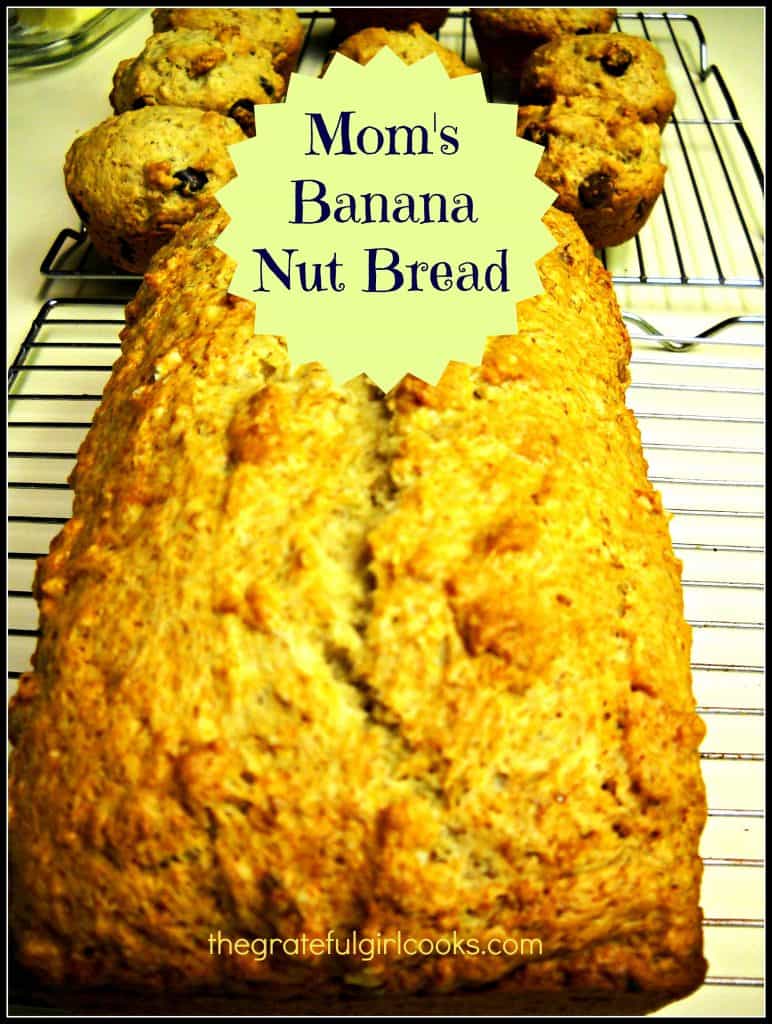 I've had this recipe and used it for over 35 years. I truly can't remember where I got it from…I just know it wins the award for most splatters on a 3×5 index card! This recipe has been made too many times over the years to even count.
Whether it's making one large loaf of banana nut bread, or splitting the batter up to make 3 small loaves (perfect for gift giving), this is a very good, reliable recipe for classic banana nut bread. Sometimes at Christmas I make 9 small loaves at a time, to wrap for gifts to our neighbors…then it feels rather like a banana bread factory in my kitchen (but it sure smells good the day I make the loaves!)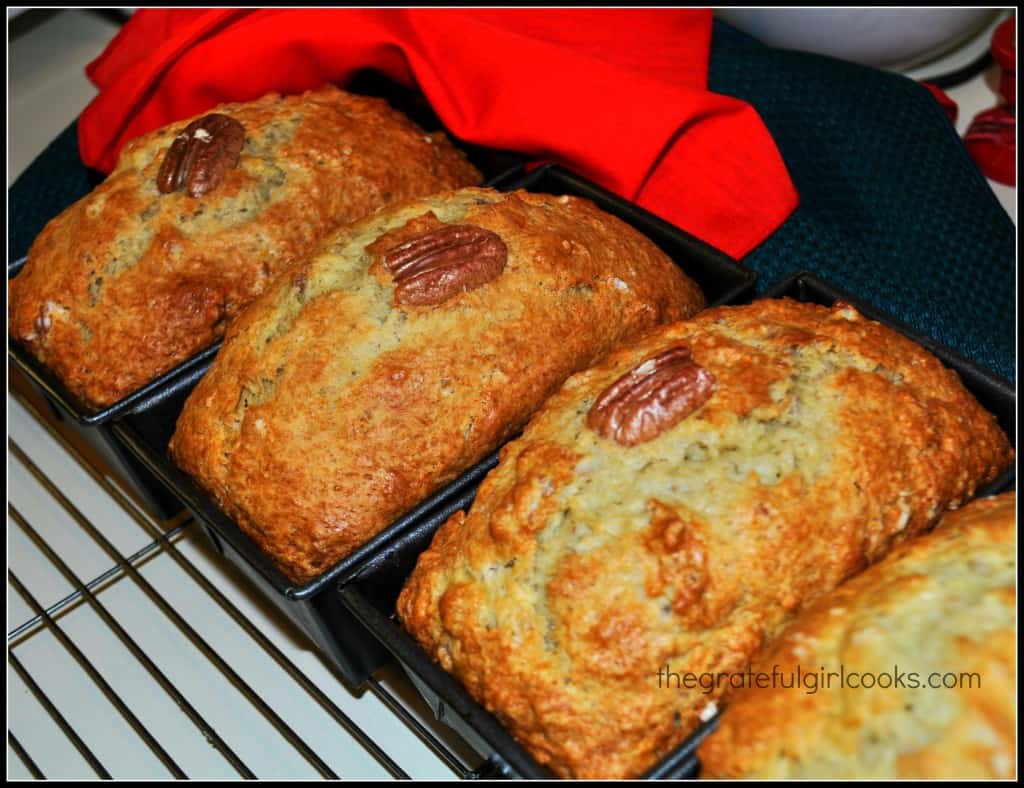 For me, it's always been about the over ripe bananas cluttering up the kitchen counter…that is enough motivation to whip up a loaf or loaves of banana nut bread! After all, over-ripe bananas are the "perfect" candidate for morphing into a tasty loaf of bread, right? Anyways, this is a very simple, straightforward recipe…easy to make…and delicious to eat!
Remember to reduce the baking time if you will be making the smaller loaves. The instructions are for one standard sized (9×5) loaf. Hope you enjoy this tasty bread as much as we do!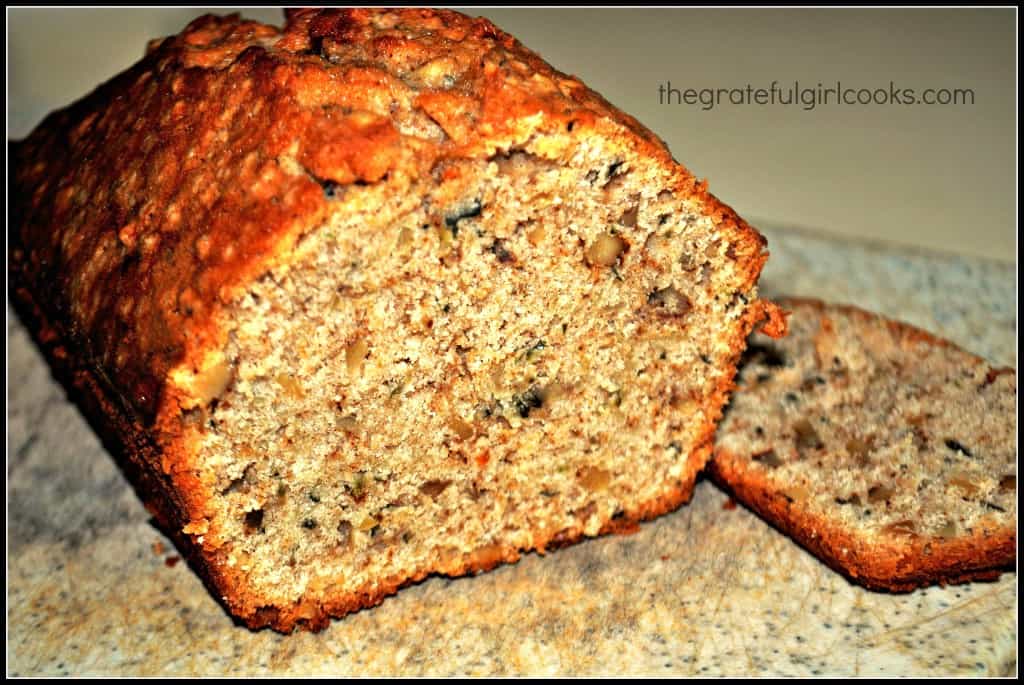 Have a great day, friends. Make it a good one.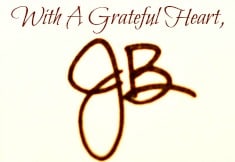 Original Recipe Source: Unknown

Save
Save