I love biscotti. I mean, I REALLY love biscotti, that crispy little "breakfast cookie" I dunk unceremoniously and without apology into my steaming, hot cup of morning coffee. Ahhhh…simple pleasures! You will love the taste of these Orange Almond Biscotti!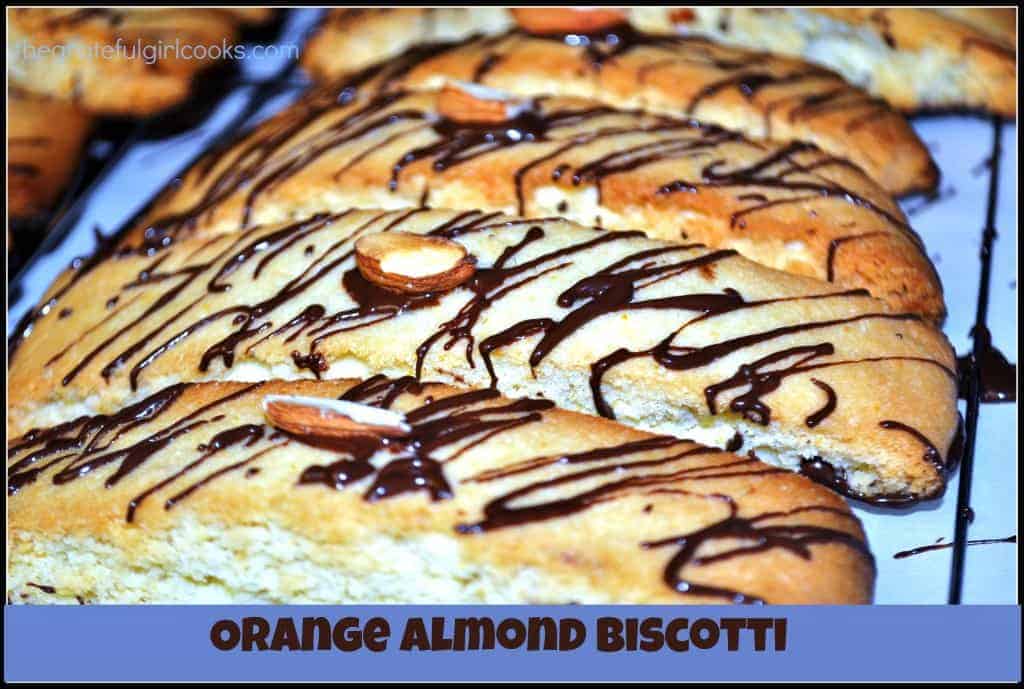 I found this biscotti recipe online and they were a snap to make. These Italian cookies are slightly less "hard" than some of the other "hard as a brick and need to see my dentist afterwards" biscotti recipes. A good flavor combination of orange and chocolate makes these one of my "go to" biscotti recipes.
I've made them many times, and have given many plates of them as gifts to my unsuspecting good friends and neighbors; they are always a hit.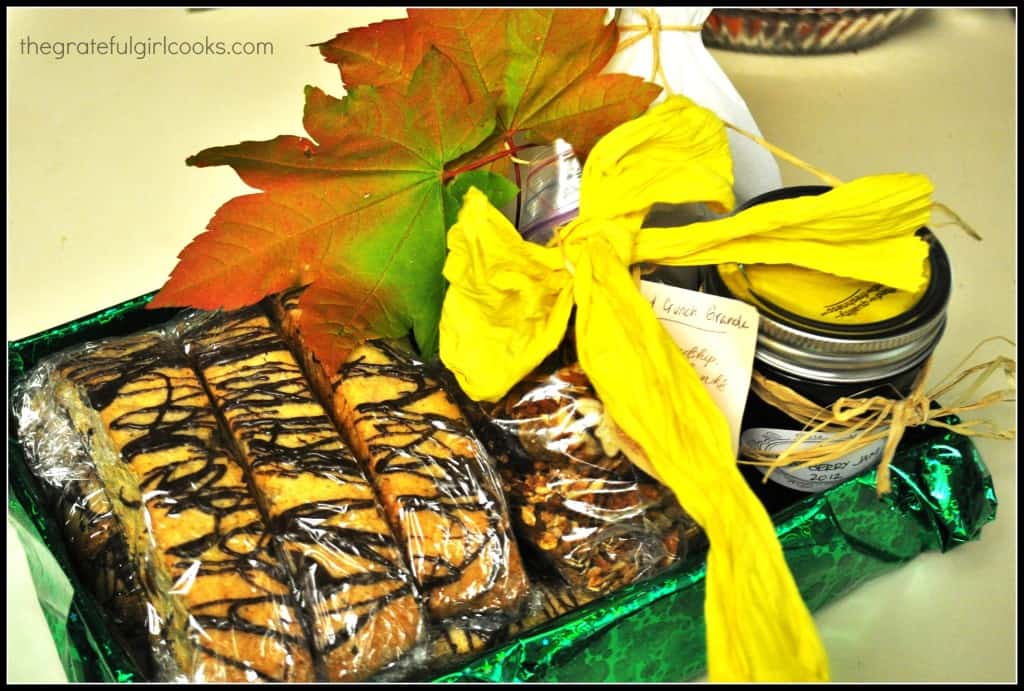 I dip the bottoms of the baked and cooled biscotti into melted semi-sweet chocolate and place on waxed paper to harden the chocolate. Then I drizzle some of the melted chocolate over the top of the biscotti to finish them off.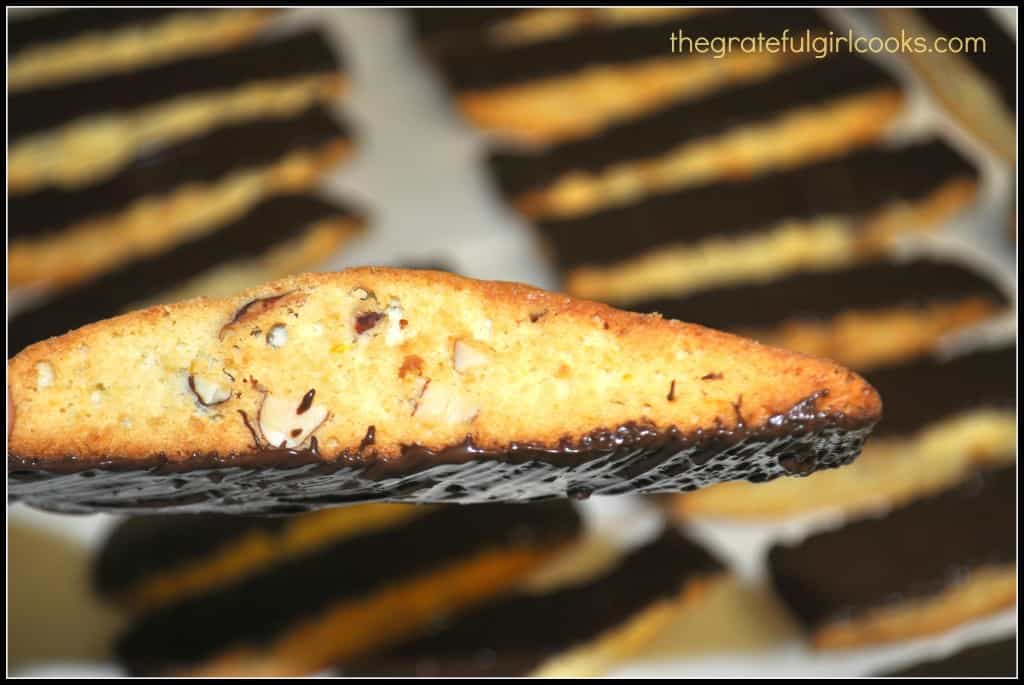 Here is a photo of the last batch I made…hope you enjoy these, too!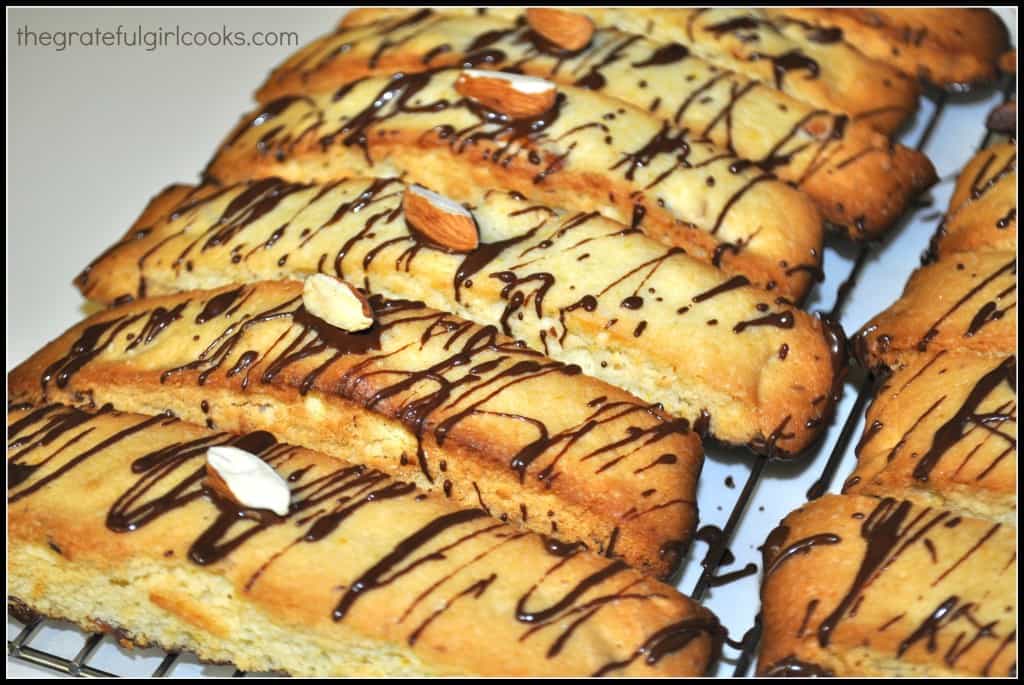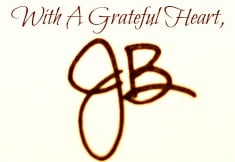 Recipe Source: http://bakingbites.com/2011/10/orange-almond-biscotti/ 

Save
Save