Wow… Thanksgiving is just around the corner. Time to start thinking about turkey, dressing, potatoes and the other traditional side dishes that will be prepared, including these amazing Pecan Praline Yams!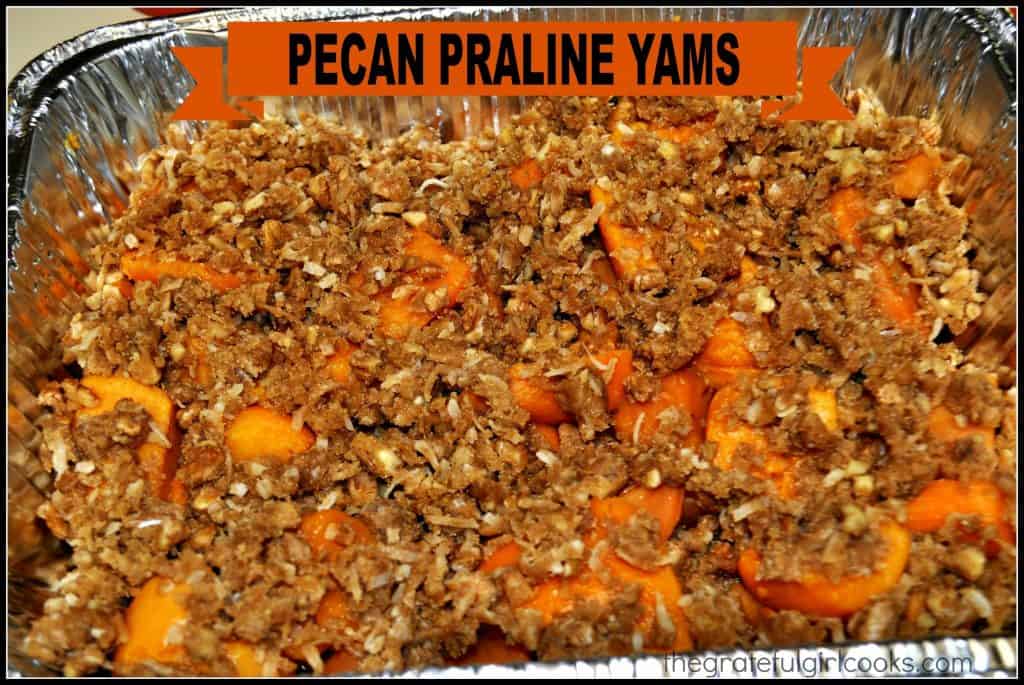 I grew up having yams (or sweet potatoes) at every single Thanksgiving meal. My mom always made them the way that a lot of people from the South eat them… mashed, with marshmallows melted on the top. I thought they were good, but they weren't anything I couldn't live without at Thanksgiving. THESE Pecan Praline Yams are a far different story. They have become one of my favorite parts of our Thanksgiving meal since I began making them about 15 years ago… now they are a tradition!
I originally found the recipe on a can of Princella Yams… you know, the big cans of yams you can find at any old grocery store. I decided to try the recipe printed on the can just to see if they were any good… and, believe me… they were delicious! The pecans, butter, brown sugar, and coconut bake together to form a sweet little crust on top of the yams. Oh. My. Goodness. These yams are sooo very good.
This recipe is ridiculously easy to make, and I think that is a great thing, especially with all the other dishes that take time to prepare at the holidays. I sure hope you will give these a try… we LOVE them, and I think you will enjoy serving these at your holiday meal, alongside your other favorite family traditional recipes!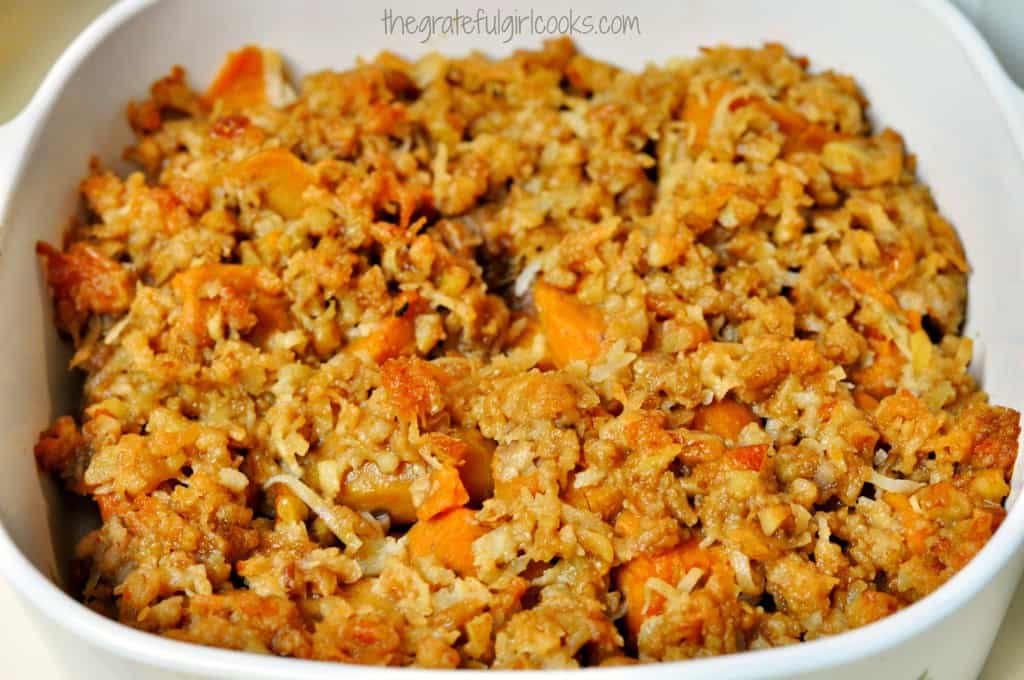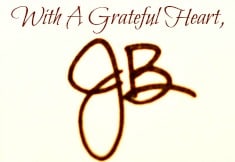 Original recipe source: Printed on can of Princella Yams!

Save
Save