July 4th is just around the corner! Time is flying by…does it feel like that to you? It sure does to me. Time to get planning. Last year I made Red, White and Blue Fruit Tarts for dessert, to celebrate Independence Day!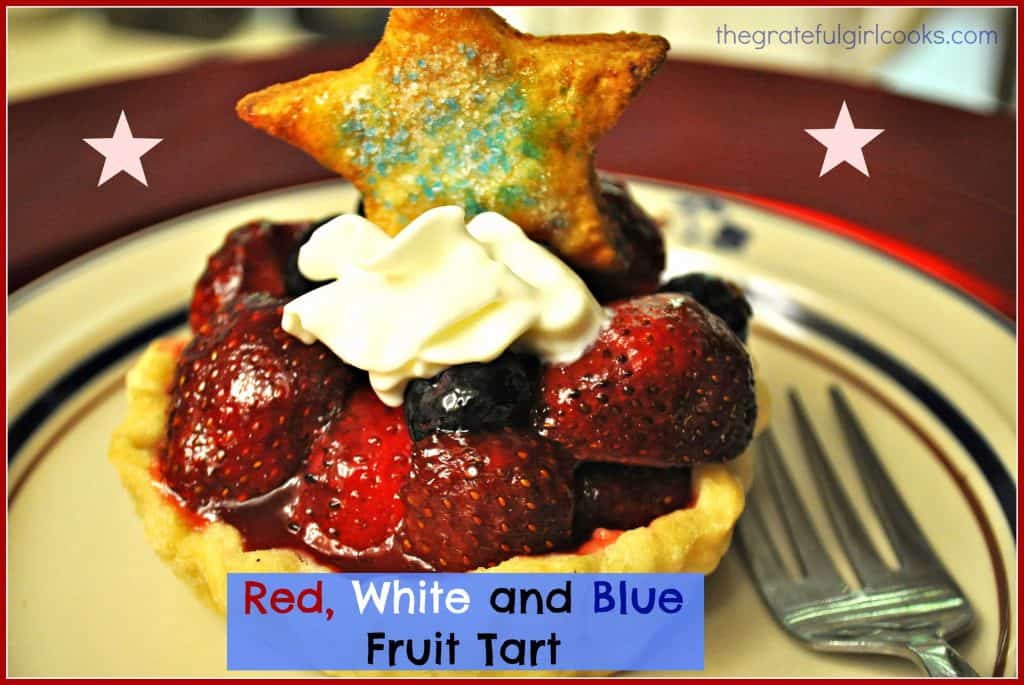 I'd never made individual fruit tarts like this before, but knew where to start: my standard pie crust recipe (from my Mom). As to everything else…unlimited what I could do.  I figured why not experiment and see if I could make a fruit tart like I've seen in bakeries before? I knew I needed to make a strawberry glaze to make it just right, so I went in search of a "good" glaze recipe (similar to a strawberry pie glaze). I found one and forged ahead, determined to make a fruit tart worthy of the ol' red, white and blue celebration!
Here's the result… I added a baked pastry star to really add some patriotic spirit, and guess what? These fruit tarts were actually quite delicious…and festive! The red strawberries, blue blueberries (not to be redundant or anything), flaky crust, coupled with a dollop of white whipped cream makes these a July 4th treat worth making!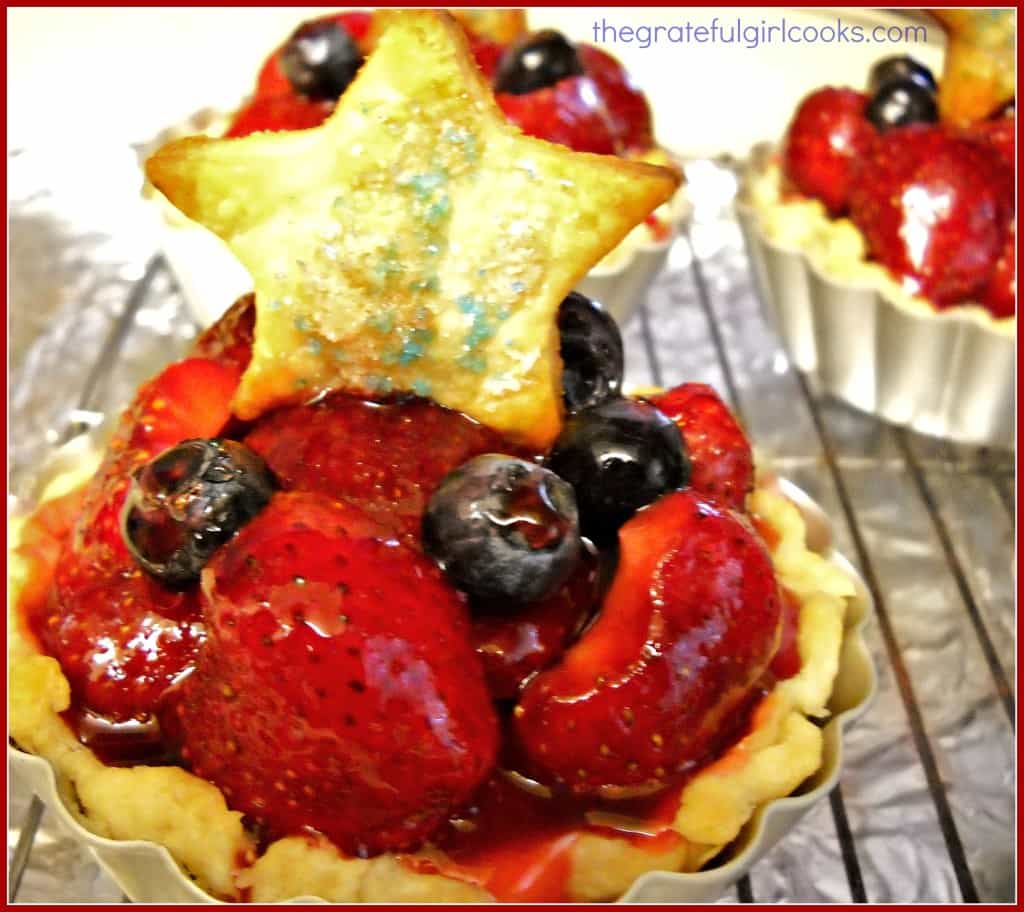 They were fairly easy to prepare, also, which is always a plus in my book! If you want to cut corners and take even less time to put these together, I suggest using pre-made pie crusts or pre-made tart shells, courtesy of your local grocery store. That would really cut down on the time involved to make the crusts… but if you're a die-hard like me, you really prefer making your own crust.  Whatever works best for you…that's my mantra.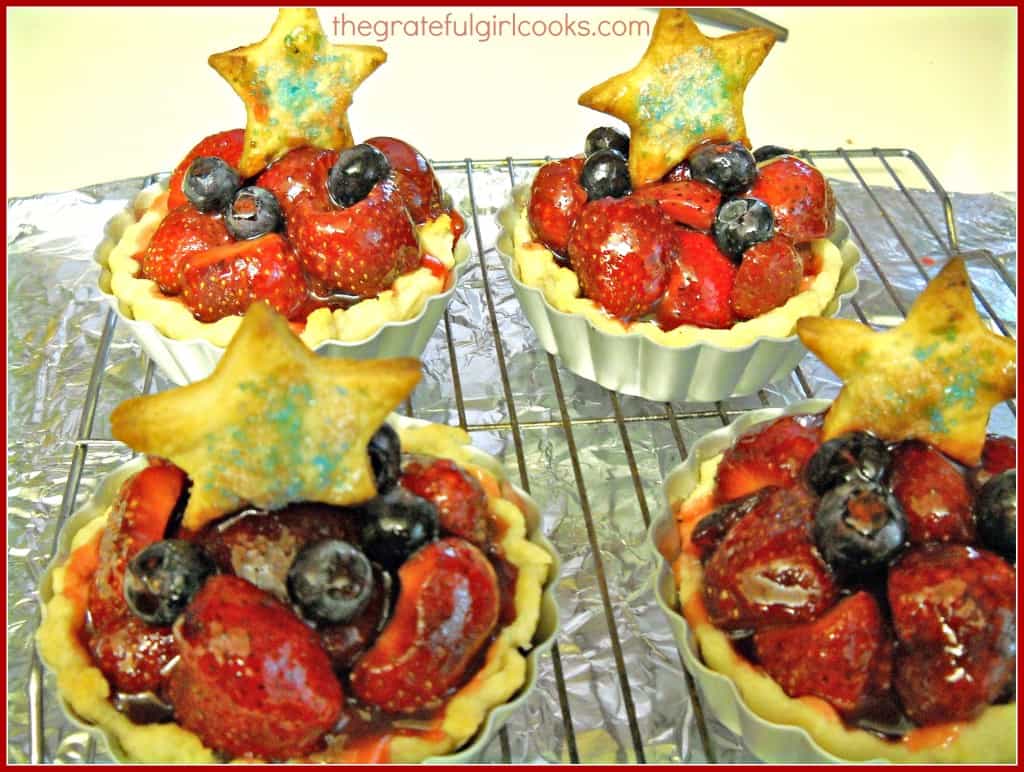 I used miniature tart pans that have removable bottoms, which made it very easy to remove the tarts from the pans once completed. They aren't very expensive…I think I bought 4 of them for around $8 last year. I sure have gotten lots of good uses out of them, and would recommend them for this dessert. I'm pretty sure a miniature pie pan could also be used to prepare these tarts.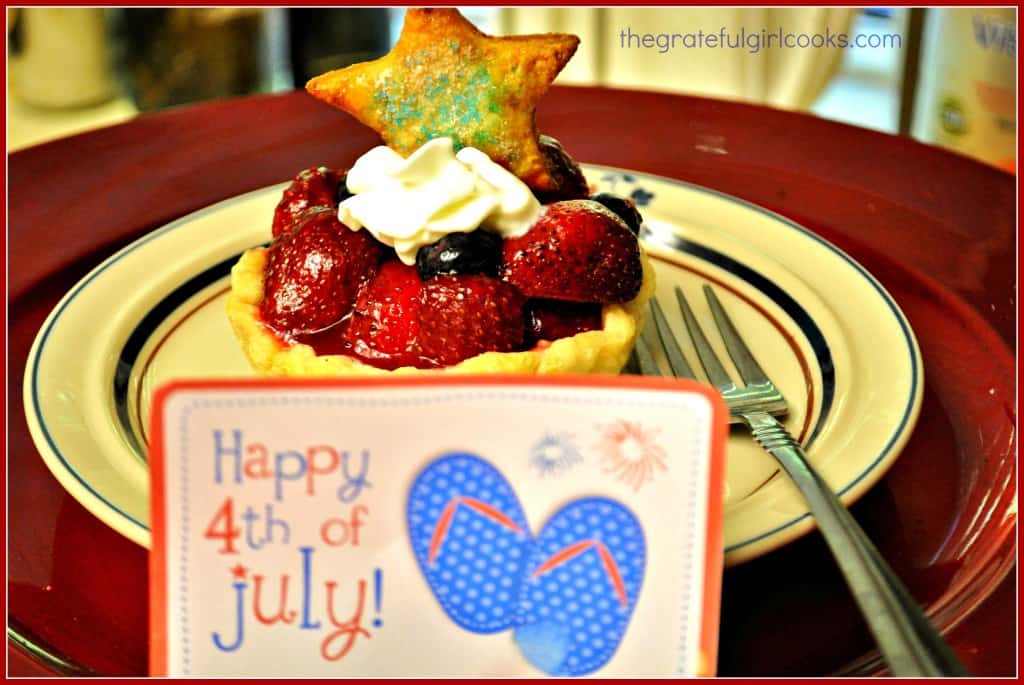 I hope that you have a wonderful and safe Fourth of July, spent with family or friends, enjoying our great nation, some delicious food, and maybe even some fireworks! I hope you will consider making these red, white and blue fruit tarts a part of your celebration!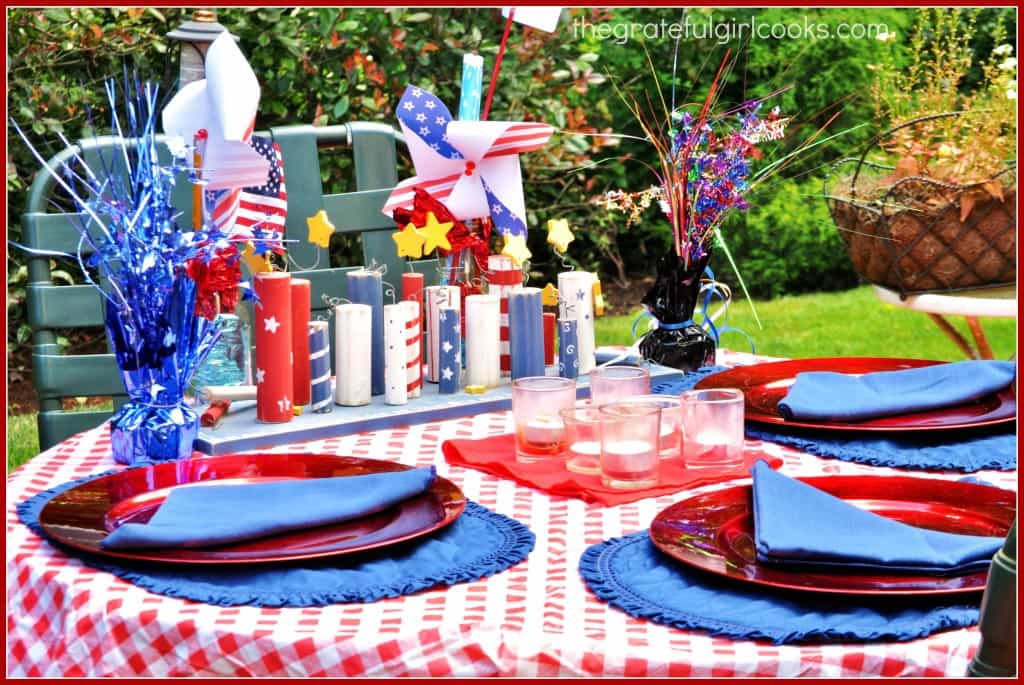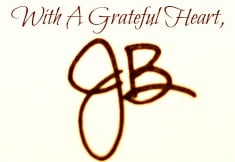 Pastry Dough Source: DIY – Mom's Pie Crust
Strawberry Glaze Source: http://allrecipes.com/recipe/strawberry-glazed-pie/



Here's one more to pin on your Pinterest boards!

Save
Save
Save